▲ Group Photo | Korea International Trade Association
The ASEAN-Korea Centre (Secretary General Lee Hyuk) and the Korea International Trade Association (Chairman Kim Young Ju) co-hosted the '2018 ASEAN Digital Commerce Forum' at Trade Tower in Seoul from 4 to 5 July. The Forum, attended by commercial officials and private sector representatives in the e-commerce sector from ASEAN and Korea, consisted of lectures by Korean experts and business leaders on the topics such as the current status and trend of e-commerce development in Korea; presentations by ASEAN representatives on the latest market trend of e-commerce in each ASEAN Member State; as well as one-on-one business meetings and networking between company representatives in the e-commerce sector from ASEAN and Korea.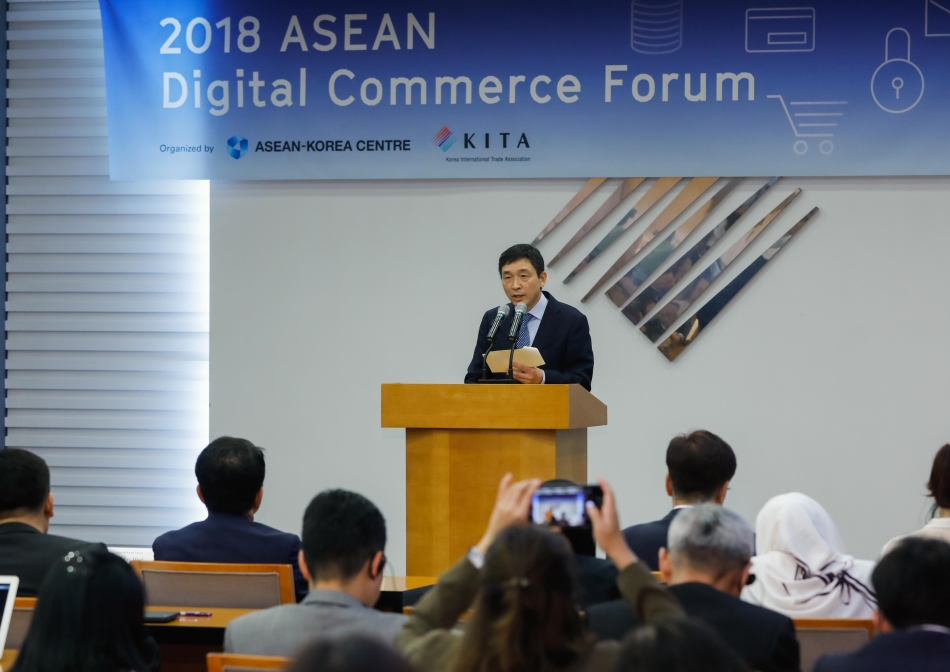 ▲ Opening Remarks | H.E. Lee Hyuk, Secretary General of ASEAN-Korea Centre
On 4 July, Lee Hyuk, Secretary General of the ASEAN-Korea Centre, Han Jin-hyun, Vice Chairman of the Korea International Trade Association (KITA), and Khamsouay Keodalavong, Chair of the ASEAN Committee in Seoul and Lao Ambassador to Korea, delivered remarks during the Opening Session. They were followed by presentations on E-Commerce in Asia and the Pacific (Kang Jong-woo, Principal Economist of the Asian Development Bank); Status and Trend of E-Commerce Market in Korea (Jung Jong-shil, CEO of Chaggong LAB); and E-commerce of ASEAN (Nora'in Ali, Assistant Director of the ASEAN Secretariat). Moreover, government officials and company representatives from 9 ASEAN Member States introduced the current status of their respective national e-commerce market. Also, one-on-one business meetings between ASEAN and Korean companies took place to discuss cooperative measures and build business networks.
On 5 July, there were more in-depth and practical presentations and discussions on the current development of e-commerce in Korea. Officials from relevant organizations and representatives from companies that are successfully doing business both at home and abroad gave presentations on the following: Business Start-up SMEs: KITA's Cross-border Trade Services (Shin Sun-young, Director of KITA); Features of Cross-border E-commerce and GoGlobal Platform (Kim Jung-min, Manager of Korea Trade Network); Amazon's Digital Innovation (Jung Woo-jin, Manager of Amazon Web Services); Case of Korean E-commerce Platform (Park Yoo-jin, Director of Wemakeprice); Case on MSME Utilization of E-commerce (Joo Myung-kyu, Team Leader of Café 24); as well as the Case on E-commerce Start-up (Lee Hyun-jae, Director of WooWa Brothers).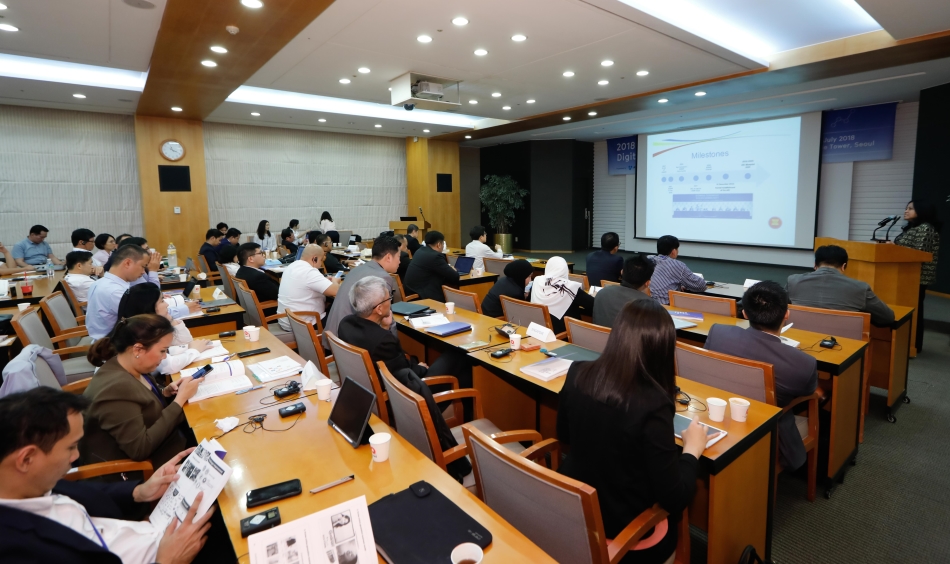 ▲ ASEAN Digital Commerce Forum | Korea International Trade Association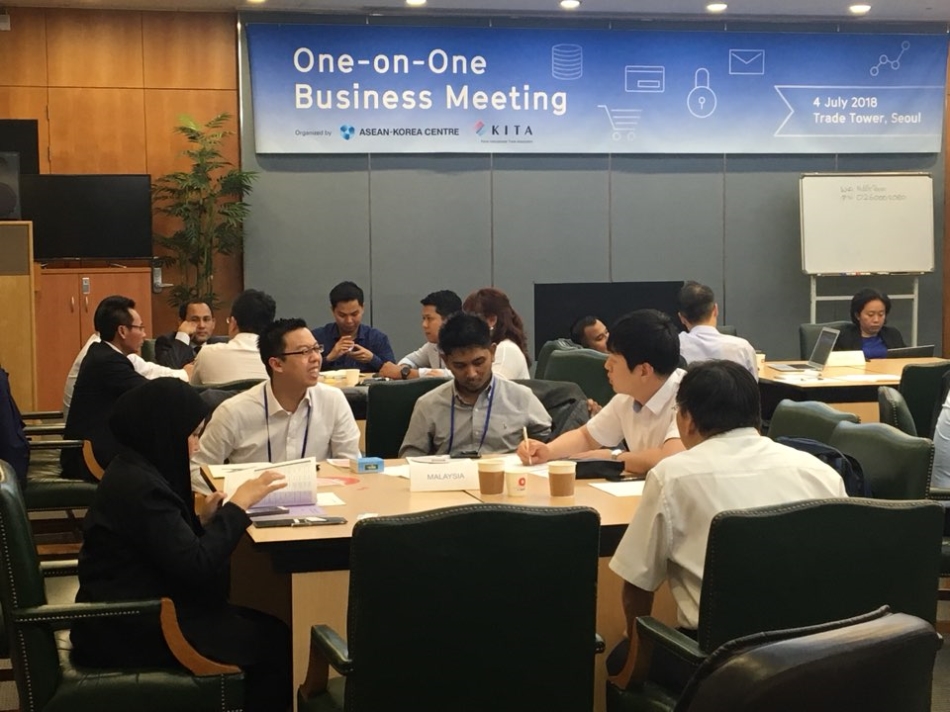 ▲ Business Meetings | Korea International Trade Association