The 20th ASEAN Lecture Series, themed 'Multiculturalism and Diversity', held its sixth lecture in the ASEAN Hall at the ASEAN-Korea Centre (AKC) on 22 November 2018.
Prior to the lecture, guests were given the opportunity to enjoy traditional Cambodian food 'Nom Pang', a type of baguette sandwich filled with meat and vegetables, and 'Bok Lahong', a green papaya salad.
Following this, Dr. Eom Eun-hui, Senior Researcher at the Center for Social Science in Seoul National University gave a lecture on the topic 'Unity-in-Diversity: Building and Developing ASEAN Identity' where she touched upon the domestic and external challenges associated in the creation of the ASEAN Identity. Despite these challenges, Dr. Eom emphasized how it was necessary for the 10-member states to circumvent these differences if an enduring ASEAN Identity is to be built. Furthermore, not only should the ASEAN Identity be safeguarded and maintained, it should also evolve to be relevant with the current times. South Korea should continue to develop its socio-cultural exchanges with ASEAN member states if it truly wishes to be a multicultural society.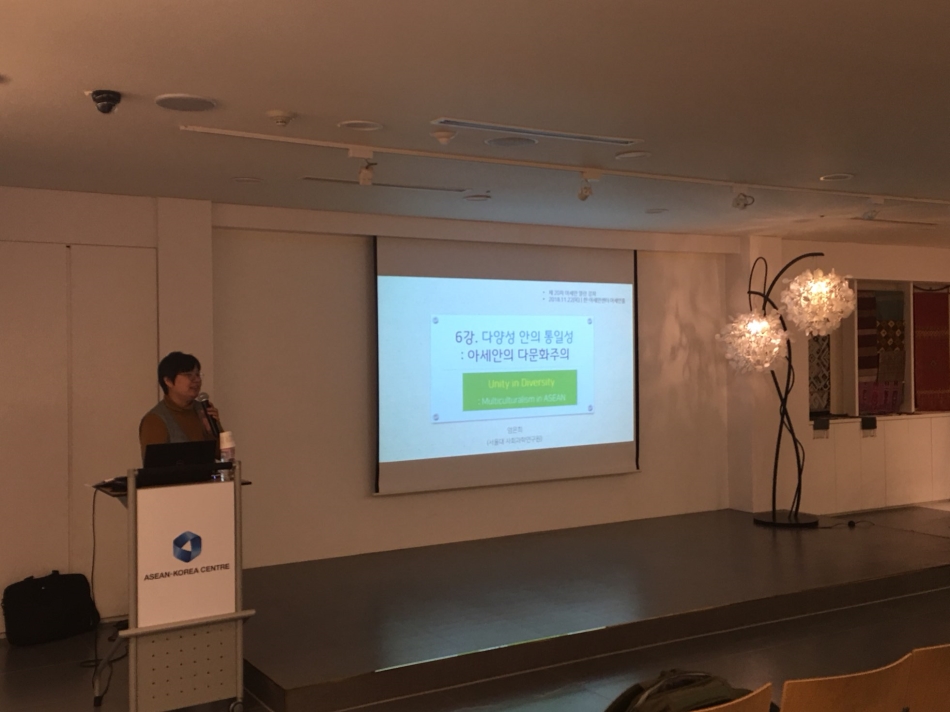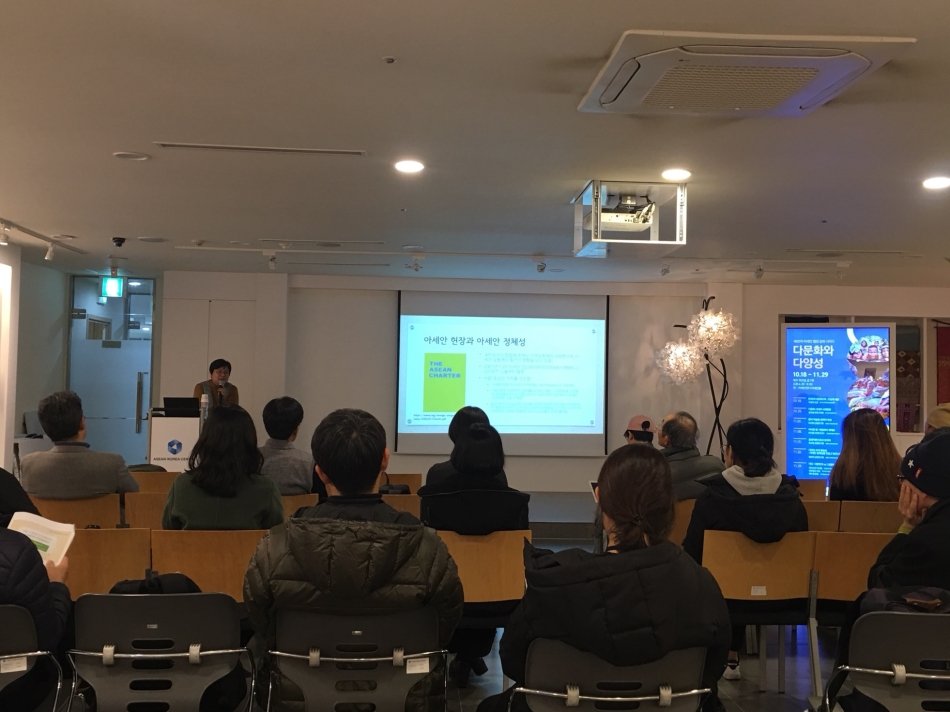 ▲ Dr. Eom Eun-hui, Senior Researcher at the Center for Social Sciences in SNU | ASEAN-Korea Centre