On November 29th and December 7th, 26 elementary students from the Sharing Culture & Arts Association participated in the Centre's ASEAN School Tour Program. The Sharing Culture & Arts Association is a non-profit organization that conducts global citizenship education programs for youth. Students visited the ASEAN-Korea Centre in order to learn about ASEAN countries. The program opened with a welcoming speech by the Director of ASEAN Hall, followed by showcasing the video "ASEAN-Korea, We are Friends" and a lecture on ASEAN. Afterwards, ASEAN officials delivered their country presentations and had a brief discussion with the students. As for the cultural activities, students actively participated in the ASEAN Golden Bell Quiz and colored and played relay games with "Chu?n Chu?n", a traditional Vietnamese toy.
The following are testimonials from a teacher and student:
'[The program] was an opportunity to take an interest in international relations and international organizations.'
'I want to learn how to cooperate and what areas to strive for and develop.'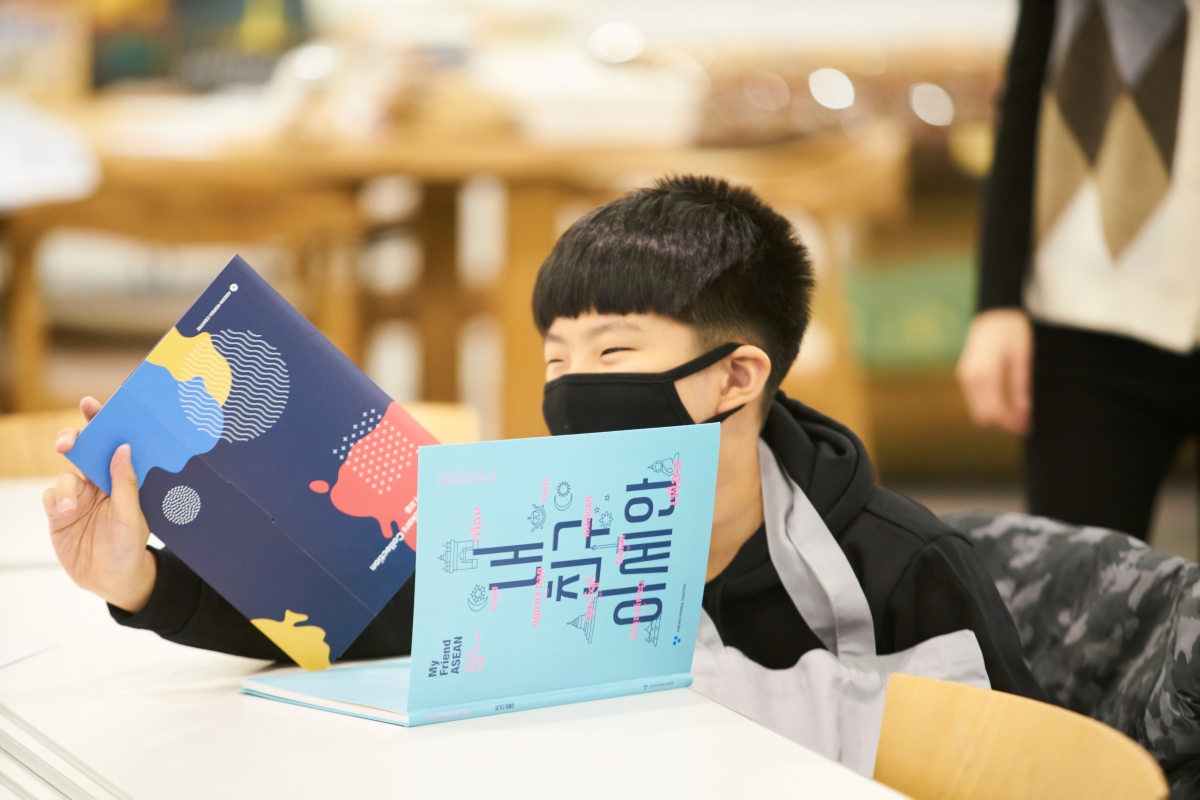 ▲ Students visit the ASEAN-Korea Centre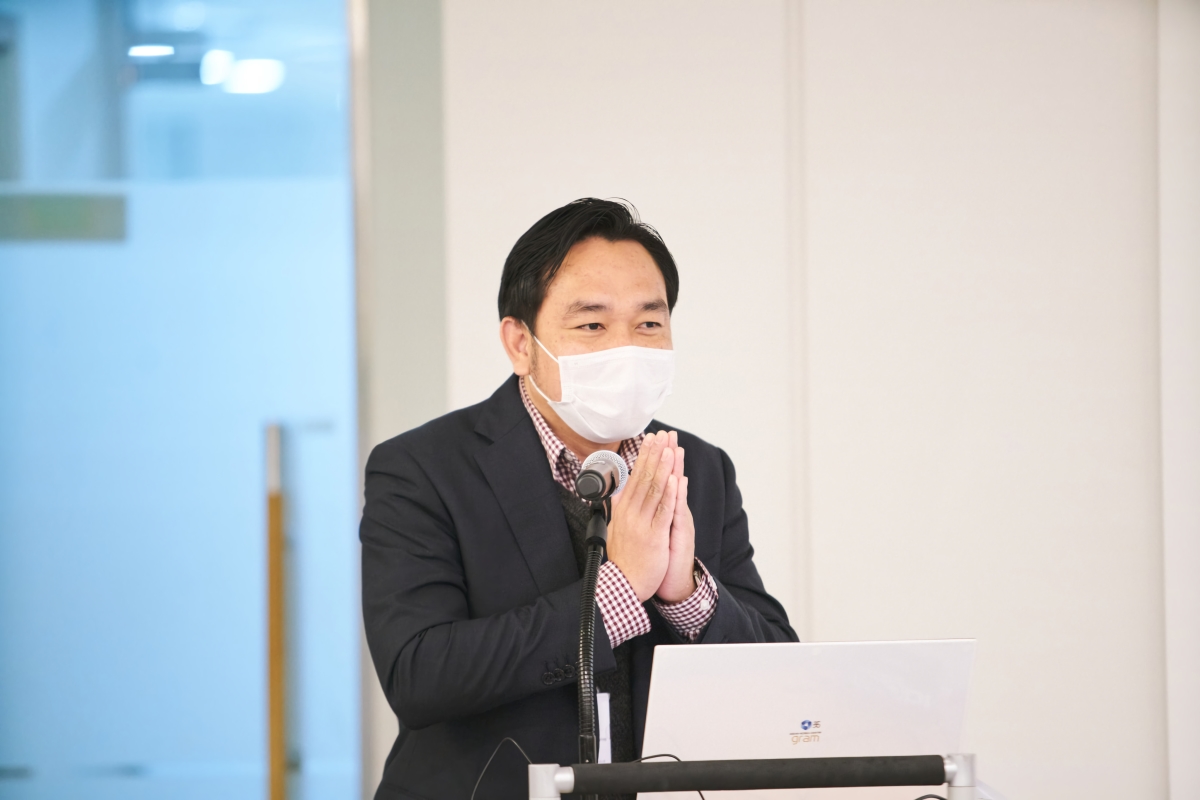 ▲ Special lecture on Laos by Deputy Head of DPGAU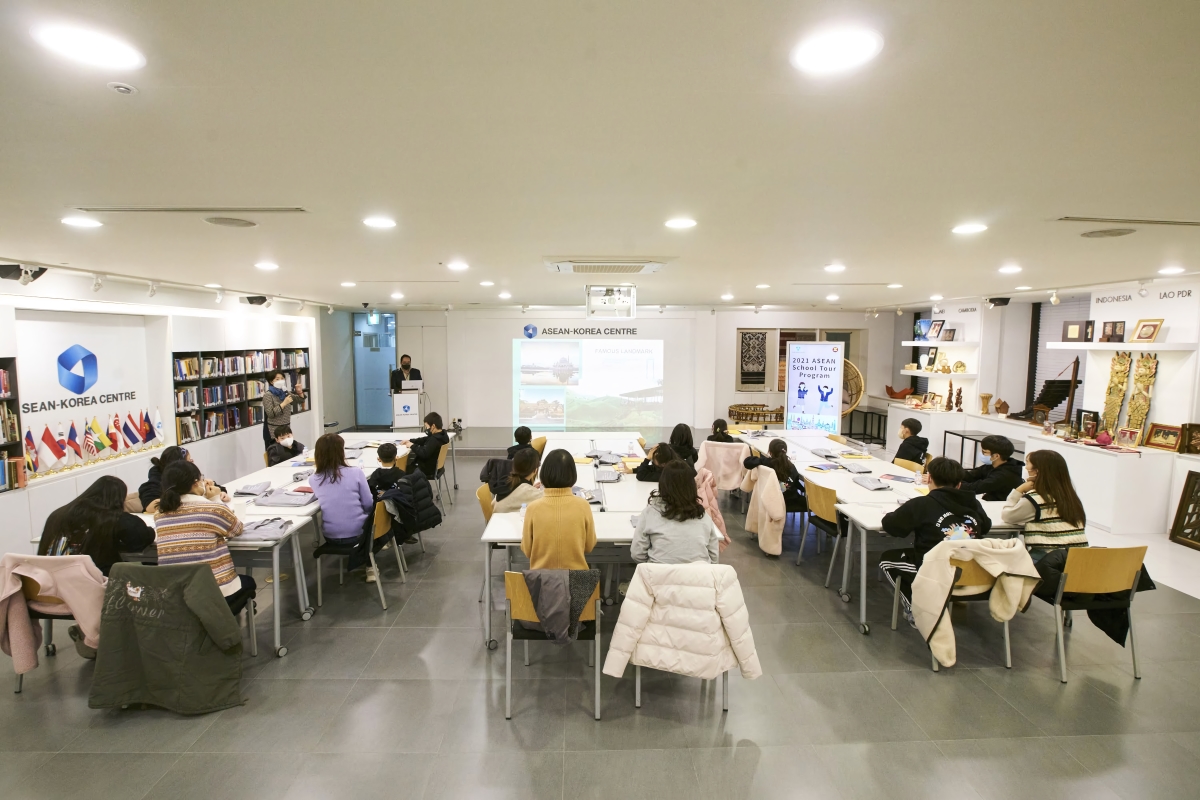 ▲ Special lecture on Malaysia by Head of TIU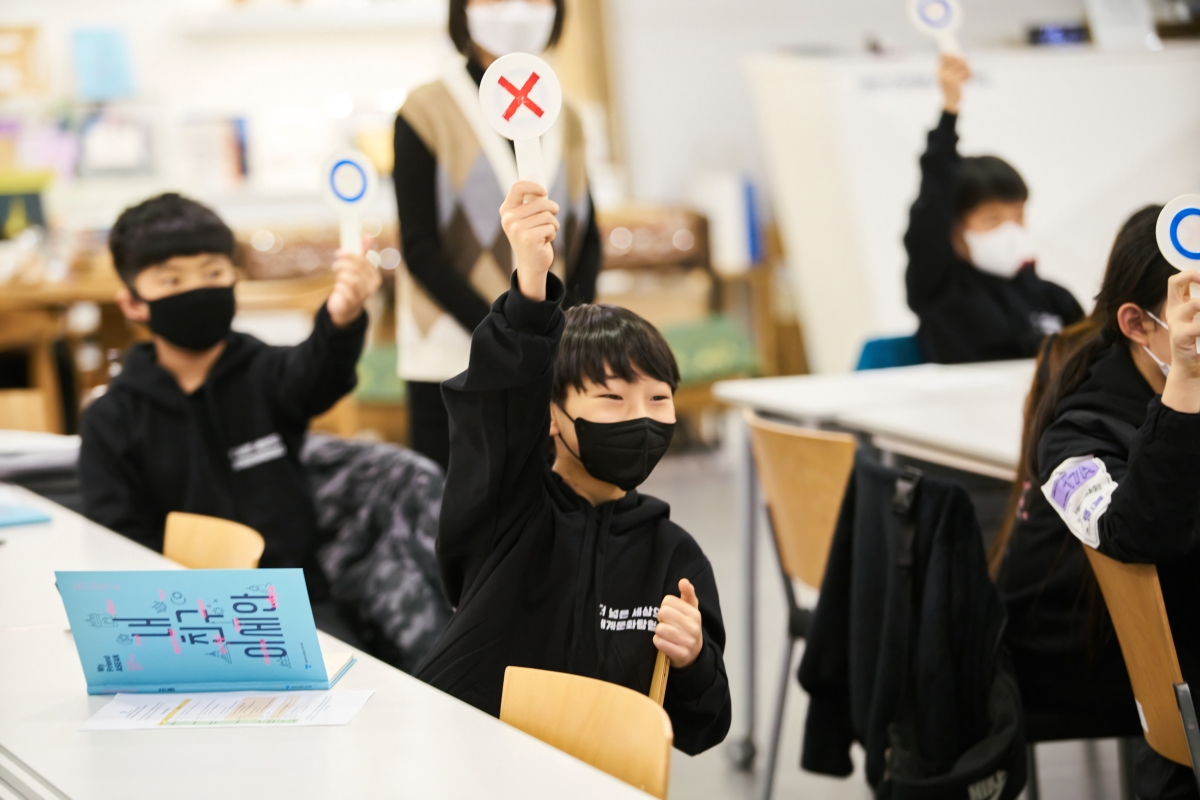 ▲ Students participate in the ASEAN Golden Bell Quiz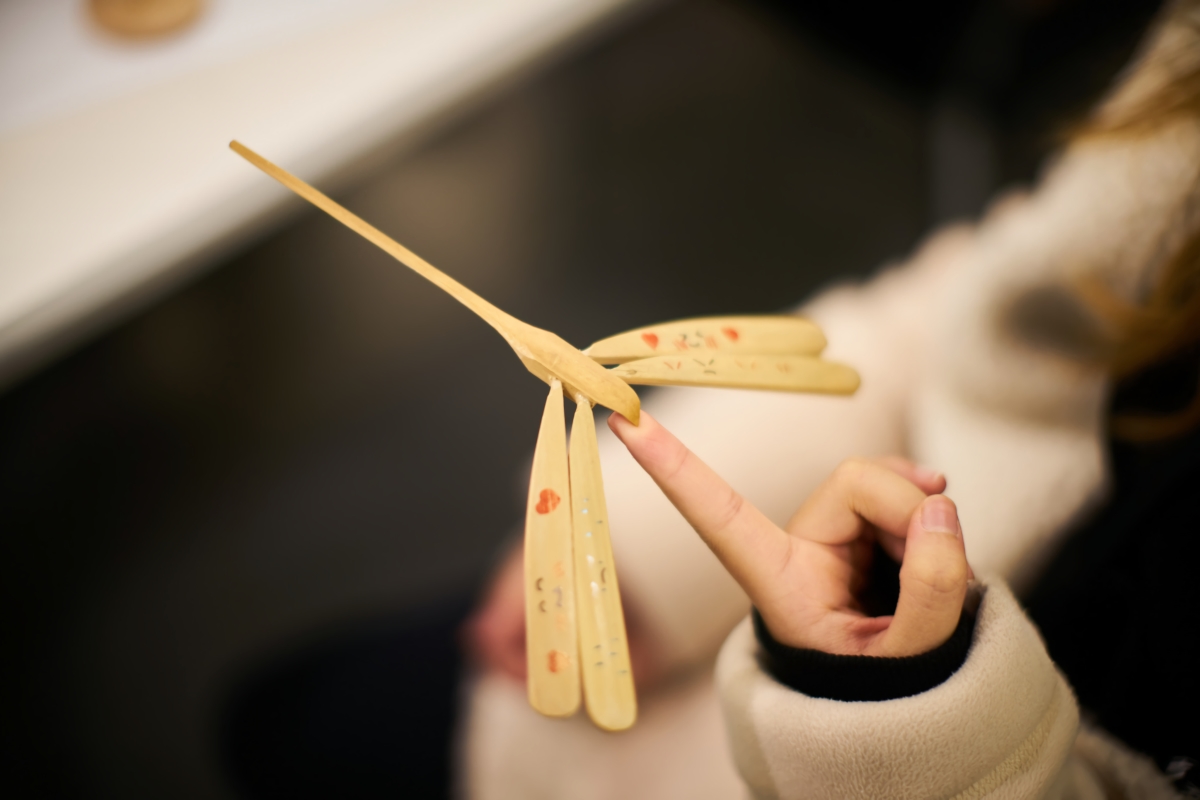 ▲ Traditional Vietnamese dragonfly toy "Chu?n Chu?n"
▲ Students play with Chu?n Chu?n
▲ Head of IDU and students during cultural activity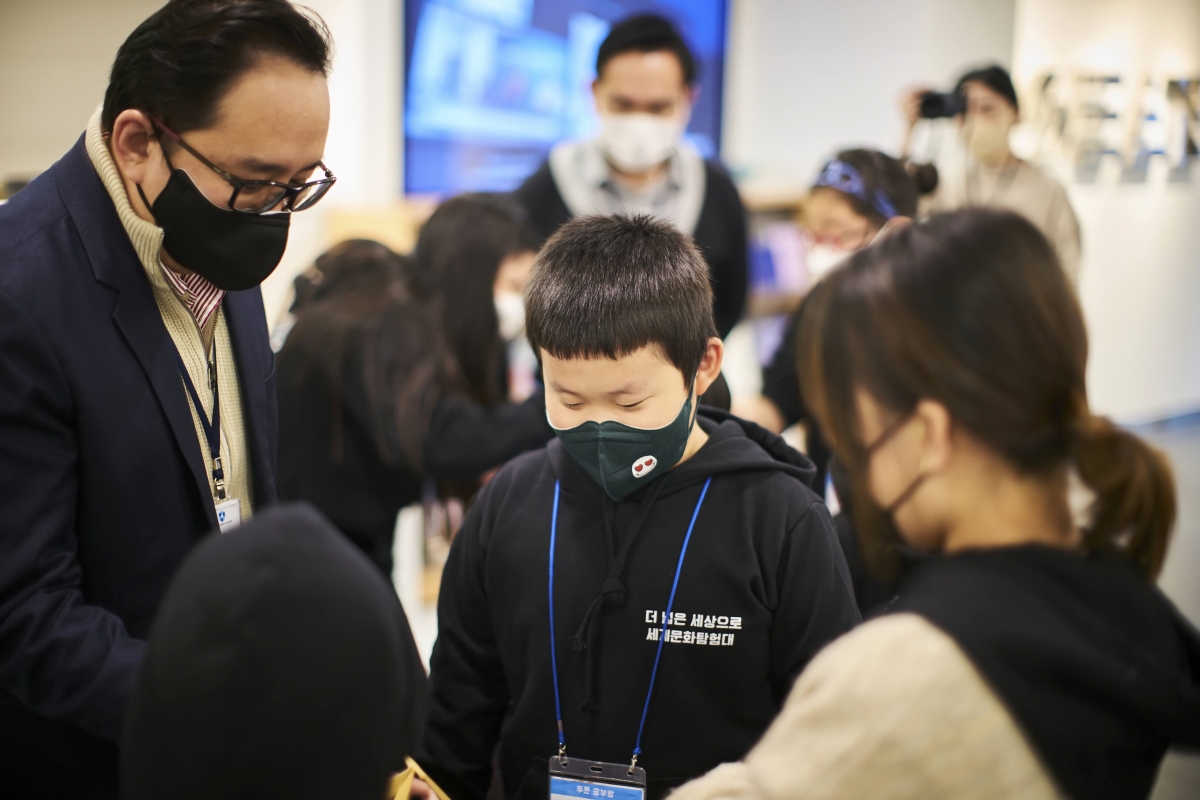 ▲ Head of TIU and students during cultural activity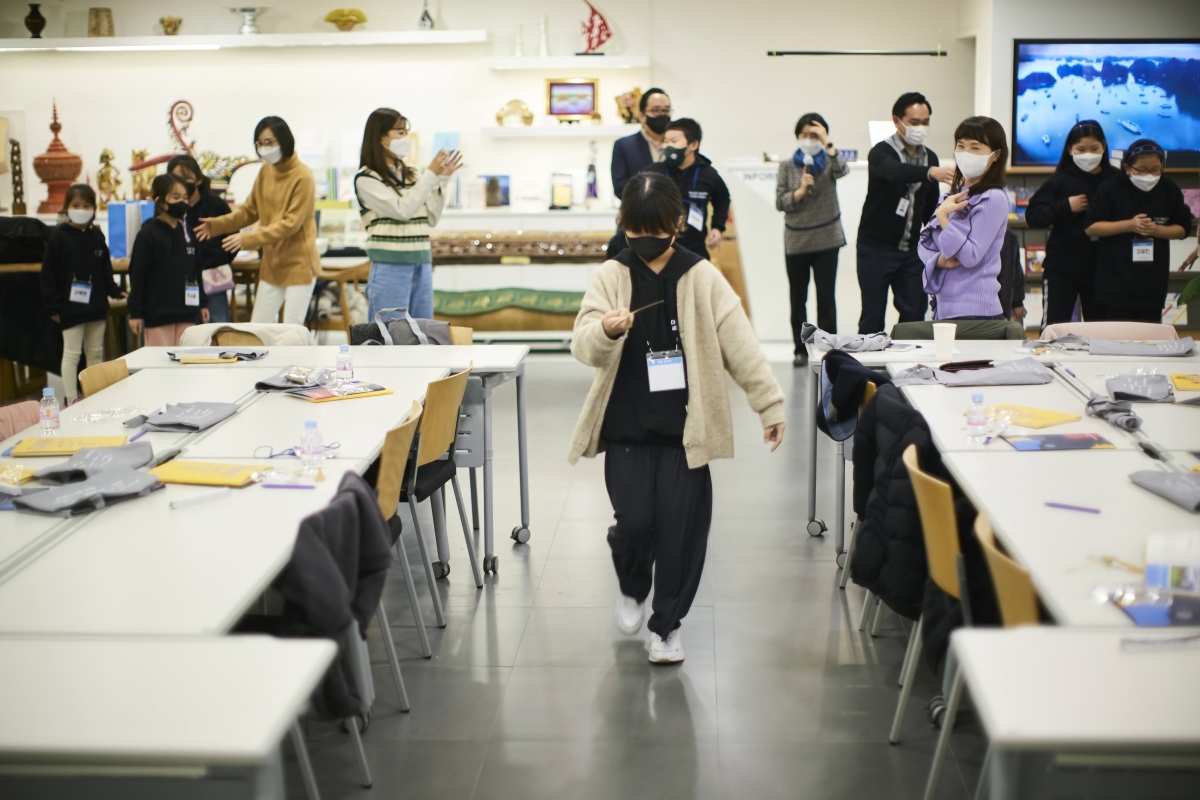 ▲ Students engage in a relay race with Chu?n Chu?n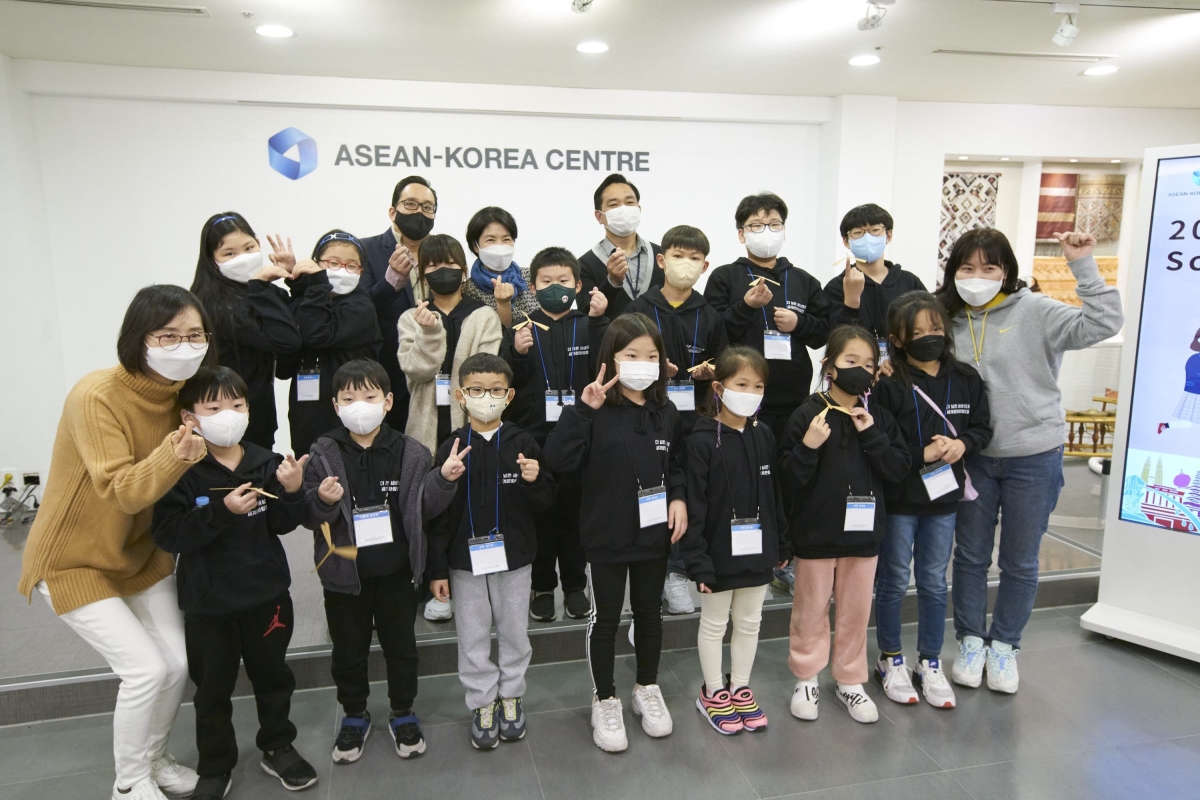 ▲ (November 29) group photo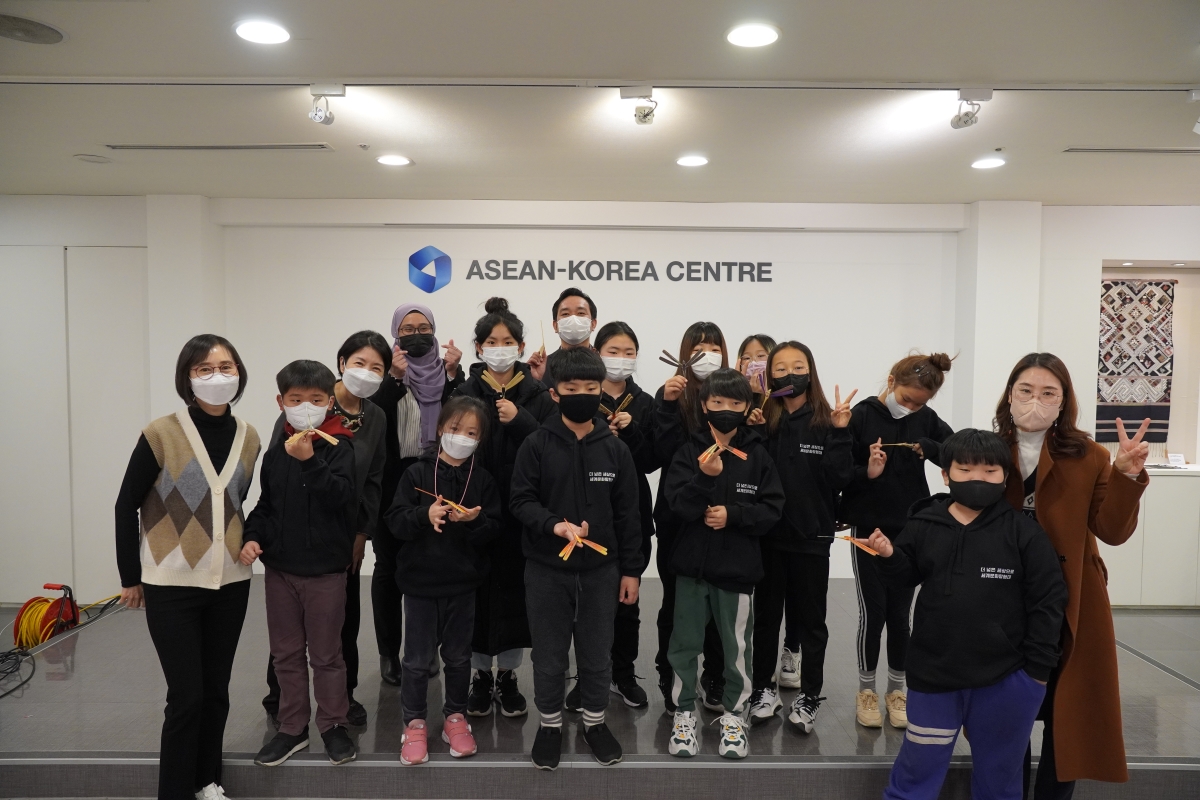 ▲ (December 7) group photo
The ASEAN-Korea Centre organizes the School Tour and Youth Visit Program with the aim of raising the awareness of ASEAN and ASEAN-Korea partnership among youths from primary school to university level.
Under the Ministry of Education's initiative, 'Ggoomgil', the Centre has been offering the ASEAN School Tour programs that provide students, not only Korean but also students from all ASEAN Member States, with the opportunities to experience cultural aspects of ASEAN Member States and gives a glimpse of the potential career at an intergovernmental organization.
In the situation of COVID-19, the Centre is conducting the visit programs in strict compliance with the preventive measure guidelines and taking thorough disinfection and sterilization measures for each visit.
If you are interested in the Centre's visit programs, please contact the Centre via aseanhall@aseankorea.org or 02-2287-1177