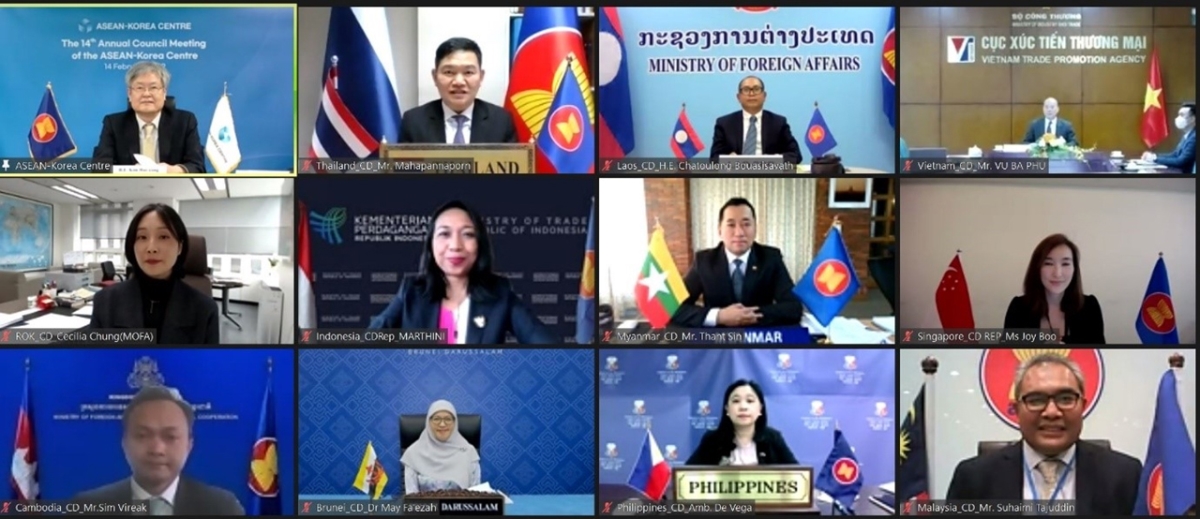 The ASEAN-Korea Centre held the 14th Annual Meeting of the Council on 14 February 2022. The Centre has held Meetings of the Council in Korea every year, hosting Council Directors, composed of high-ranking officials and ambassadors representing the respective governments of 10 ASEAN Member States and Korea. However, this year, the Meeting has been held virtually via video conference in consideration of the pandemic situation.
The Council reviewed and evaluated the performance and effectiveness of the Centre's FY2021 programs, as well as discussed and approved the Draft Annual Work Programs and Budget for FY2022 at the Meeting.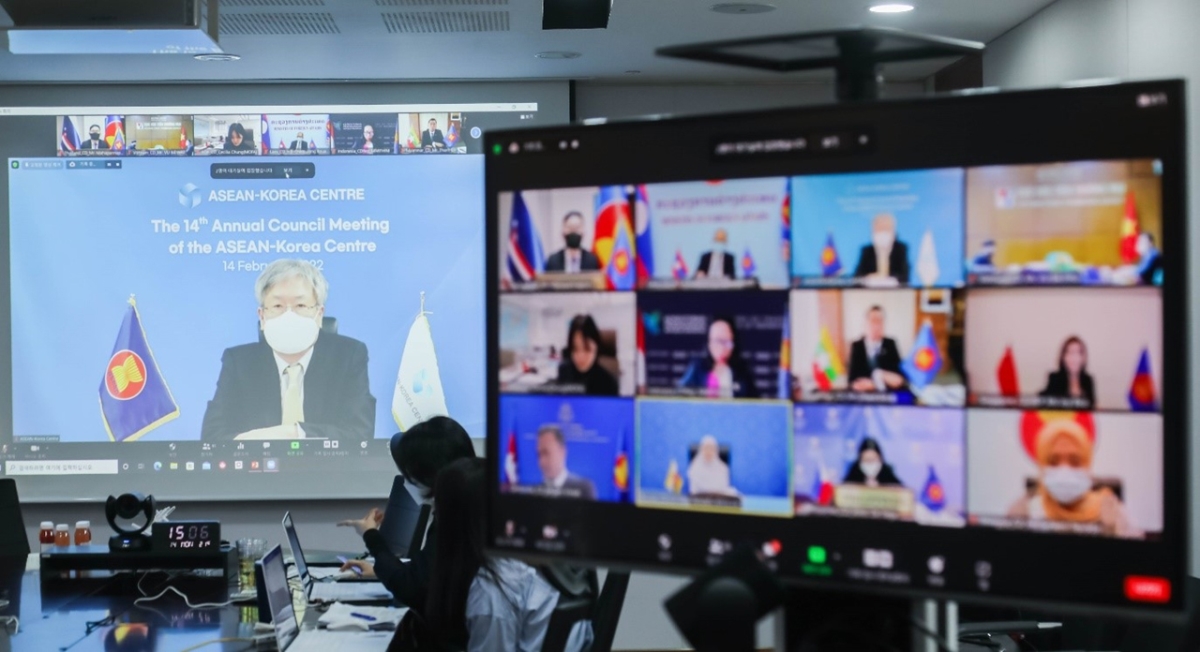 In 2021, the ASEAN-Korea Centre carried out about 20 programs mostly in online or hybrid format. The Centre also expanded online communications and exchanges with businesses, experts, and youths of ASEAN and Korea by producing interesting yet informative ASEAN-related contents on topics such as culture and tourism of 10 ASEAN Member States, and ASEAN youth. The Centre will further contribute to strengthening a balanced, inclusive, and sustainable ASEAN-Korea partnership in 2022.