On 27 September, nine students from the Korea Student Aid Foundation mentoring program and their mentor, Chung Hae Moon, participated in the Centre's Youth Visit Program. The students with high interest in international organizations and international affairs signed up for the program to learn about the ASEAN-Korea relations and the ASEAN-Korea Centre.
The program began with remarks from Lee Kyeong-a, Director of ASEAN Hall and Chung Hae Moon, former ambassador to Thailand and Greece, and Korea Student Aid Foundation mentor. After exchanging welcoming remarks, the students were briefed on ASEAN, ASEAN-Korea Relations and ASEAN-Korea Centre. Following the presentation, Q&A discussion took place on the topics of ASEAN's politics, security, human rights, economy, society, culture, and education. To help answer the students' questions and develop a better understanding of ASEAN and ASEAN-Korea relations, Kim He-jin, Head of Information and Data Unit, and two ASEAN officials Joshua Ngooi Teck Hwa, Head of Trade and Information Unit, and Siti Maisarah Haji Majid, Deputy Head of Information and Data Unit, joined in the discussion session. Before concluding the program, the students made their Thailand Wat Arun paper crafts and took a group photo.
The following is a testimonial from a student:
"After participating in the program, I was able to confirm the potentials of ASEAN countries and the international position of the alliance."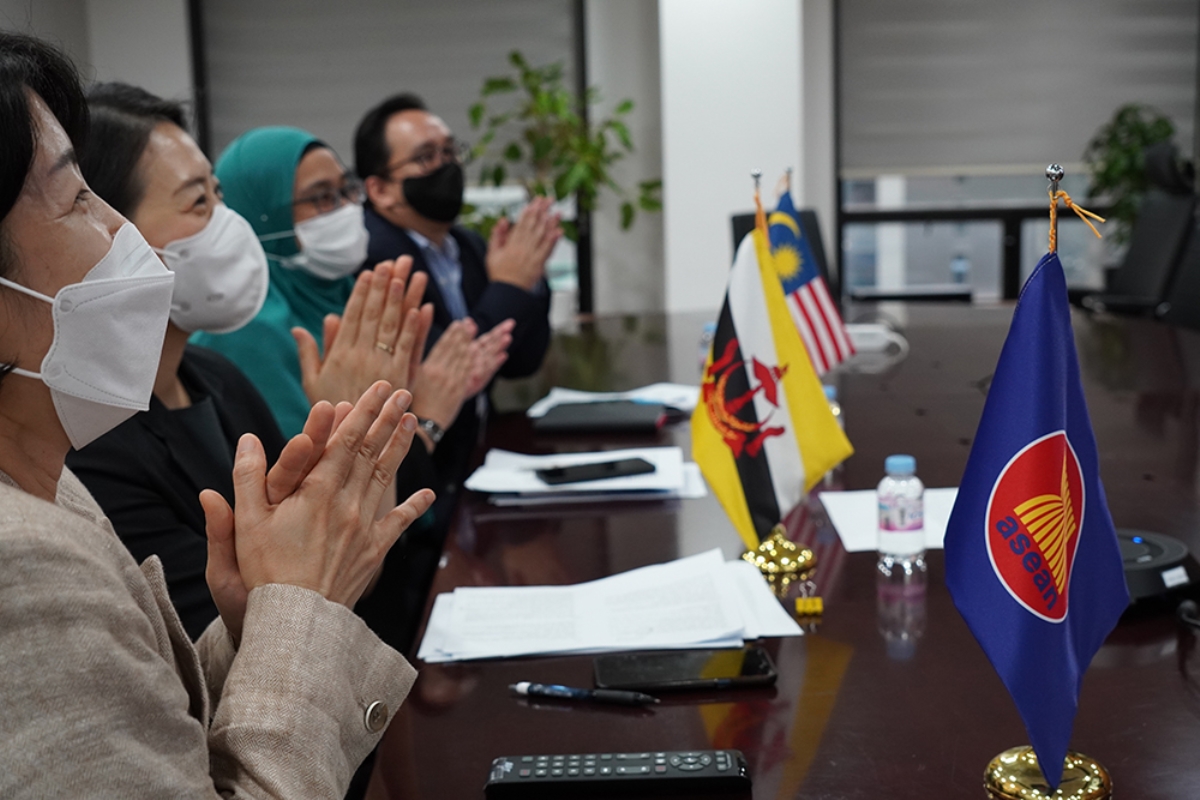 ▲ Greetings and Welcoming Remarks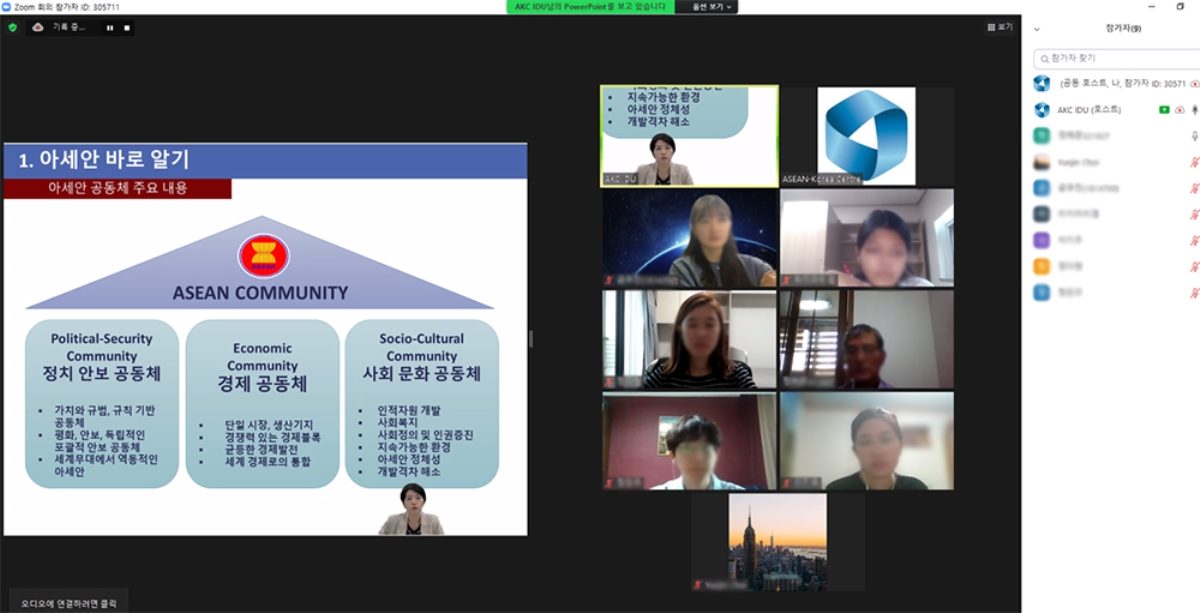 ▲ Introduction on the ASEAN and ASEAN-Korea Relations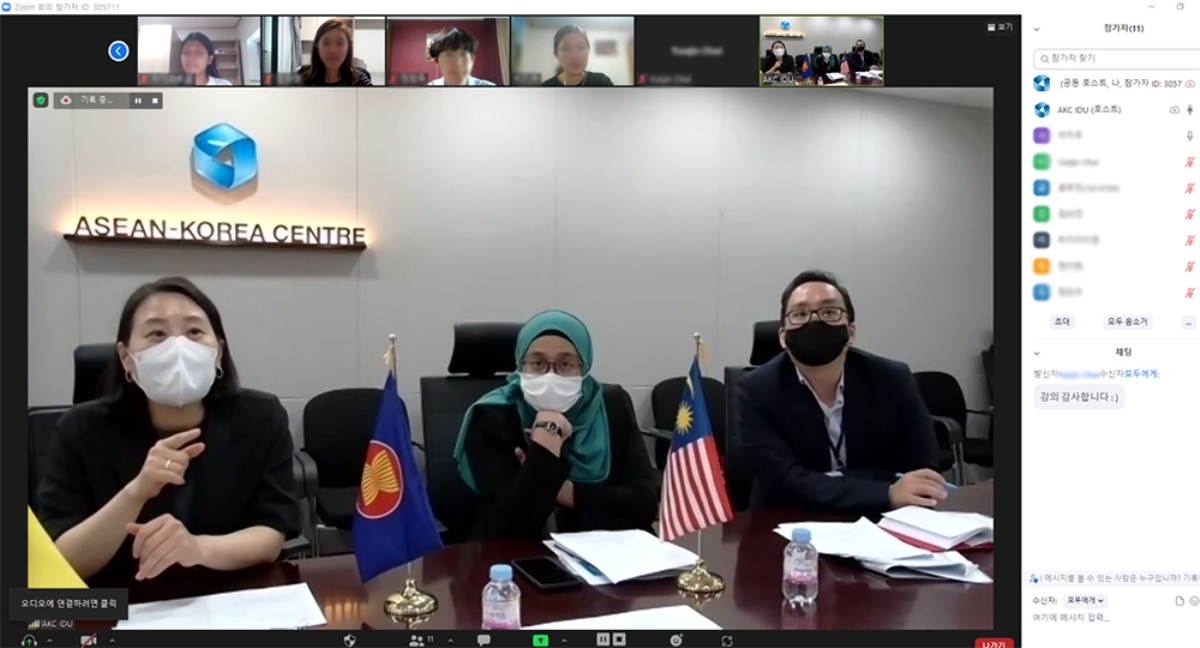 ▲ Discussion Session with ASEAN Officials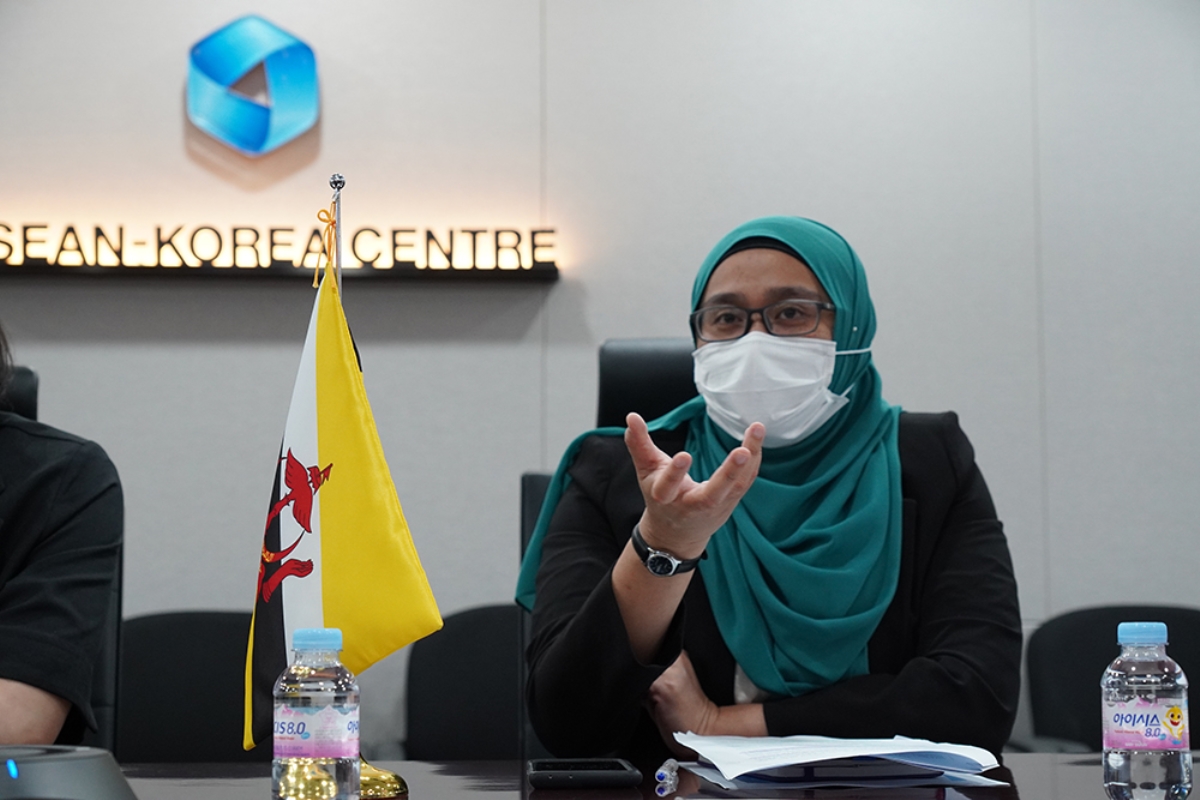 ▲ Siti Maisarah Haji Majid, Deputy Head of IDU during Discussion Session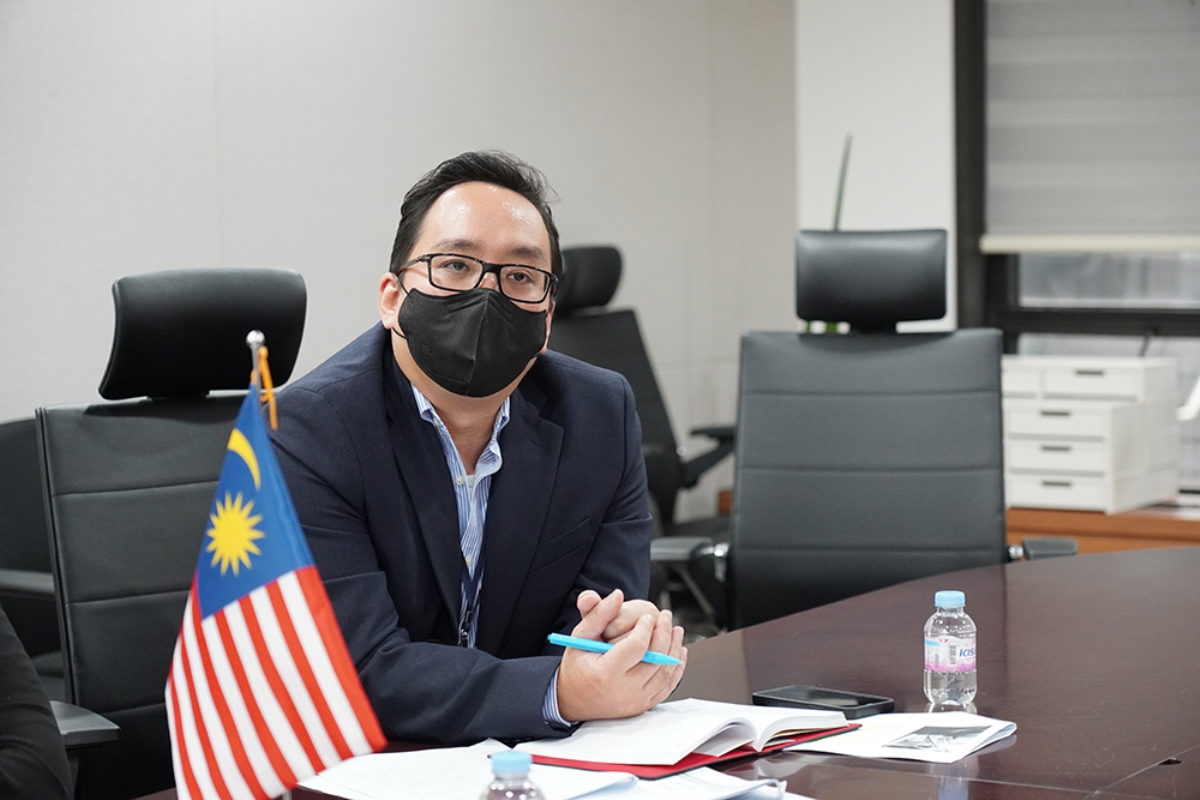 ▲ Joshua Ngooi Teck Hwa, Head of TIU during Discussion Session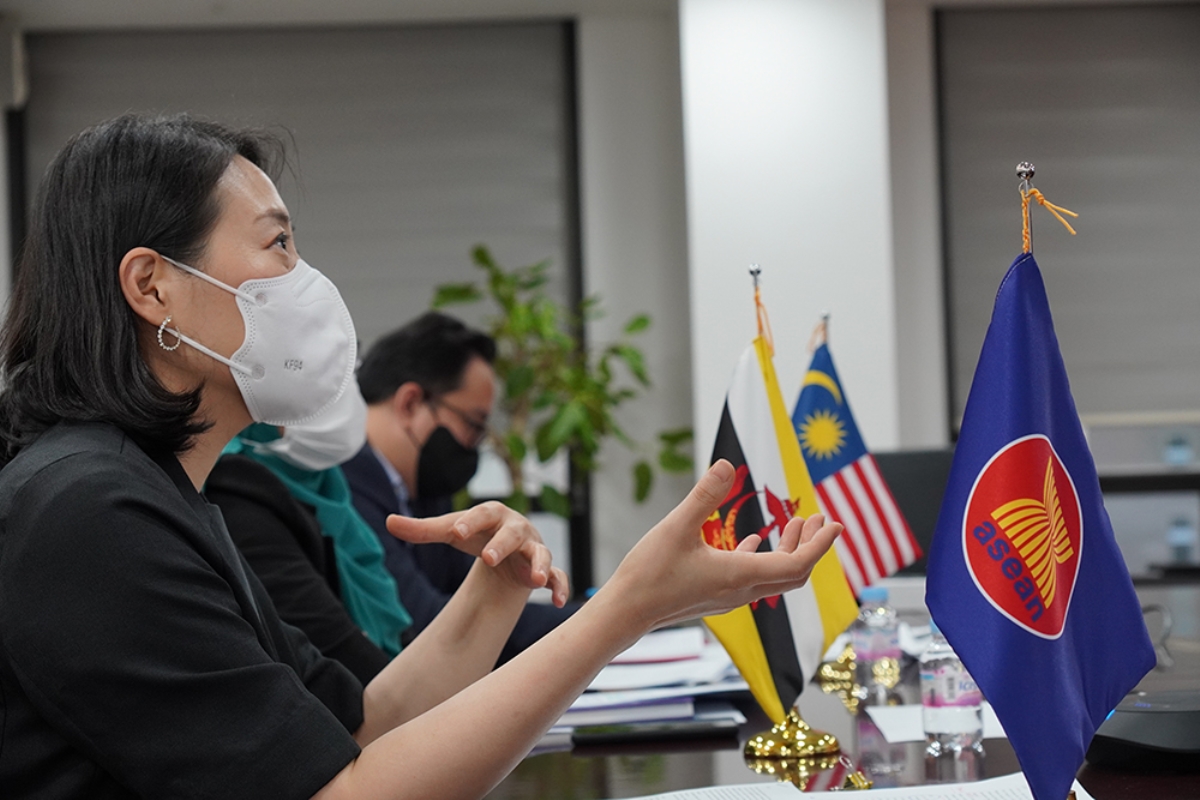 ▲ Kim He-jin, Head of IDU during Discussion Session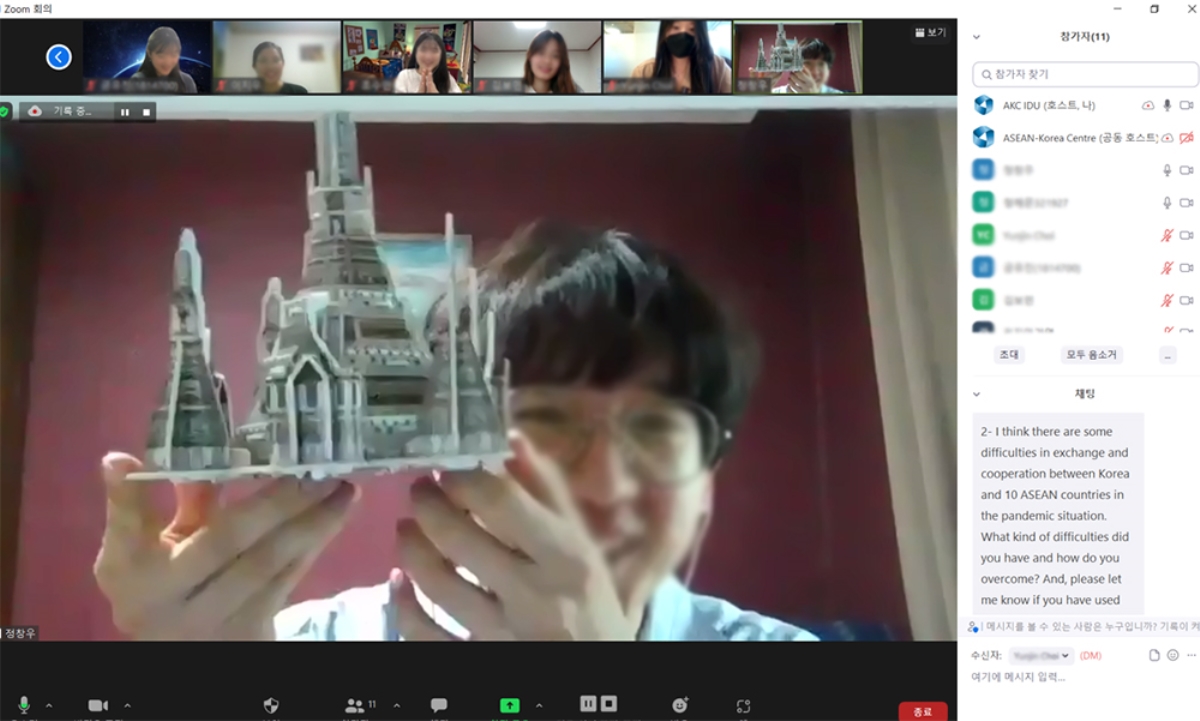 ▲ Student Showing his Thailand Wat Arun Paper Craft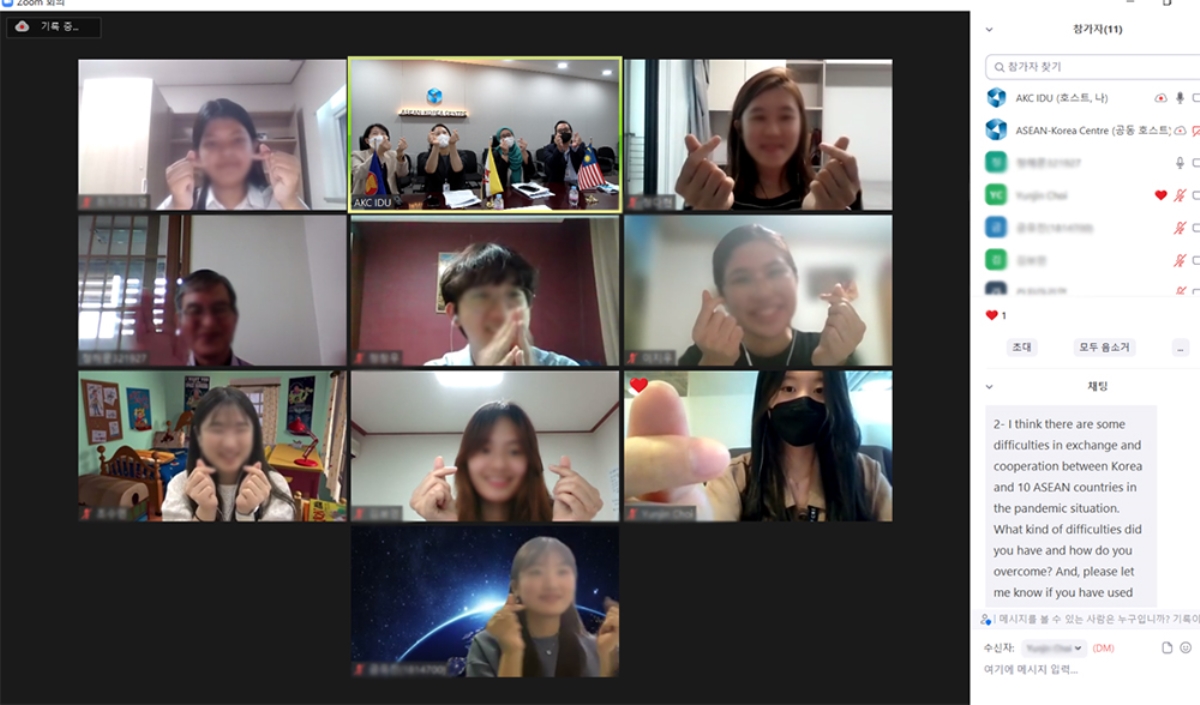 ▲ Group Photo with ASEAN Officials
The ASEAN-Korea Centre organizes the School Tour and Youth Visit Program with the aim of raising the awareness of ASEAN and ASEAN-Korea partnership among youths from primary school to university level.
Under the Ministry of Education's initiative, 'Ggoomgil', the Centre has been offering the ASEAN School Tour programs that provide students, not only Korean but also students from all ASEAN Member States, with the opportunities to experience cultural aspects of ASEAN Member States and gives a glimpse of the potential career at an intergovernmental organization.
In the situation of COVID-19, the Centre is conducting the visit programs in strict compliance with the preventive measure guidelines and taking thorough disinfection and sterilization measures for each visit.
If you are interested in the Centre's visit programs, please contact the Centre via aseanhall@aseankorea.org or 02-2287-1177