On 15 October, 50 students from Samsung High School attended the ASEAN-Korea Centre's ASEAN School Tour program. Students who are enrolled in a Singapore-Korea exchange program as a part of their creative extracurricular activity participated in the online ASEAN School Tour program to learn more about Singapore.
The program began with welcoming remarks and introduction on ASEAN and the ASEAN-Korea Centre by Lee Kyeong-a, Director of ASEAH Hall. Afterwards, Adrian Li, Deputy Chief of Mission from the Embassy of the Republic of Singapore in Korea, was invited to the program to give an in-depth lecture on Singapore and discussed various relevant topics on Singapore's education, economy and current COVID-19 situation with the students.
Lastly, crafting session was left to the students to make the Singapore China house paper crafts that had been sent in advance. With taking group photos, the online School Tour Program was concluded.
The following is a testimonial from a student:
"I learned about the meaning of ASEAN, and it was nice to have an opportunity to get a glimpse of Singapore's culture, history and lifestyle. I also want to experience working at the AKC and living in an ASEAN country."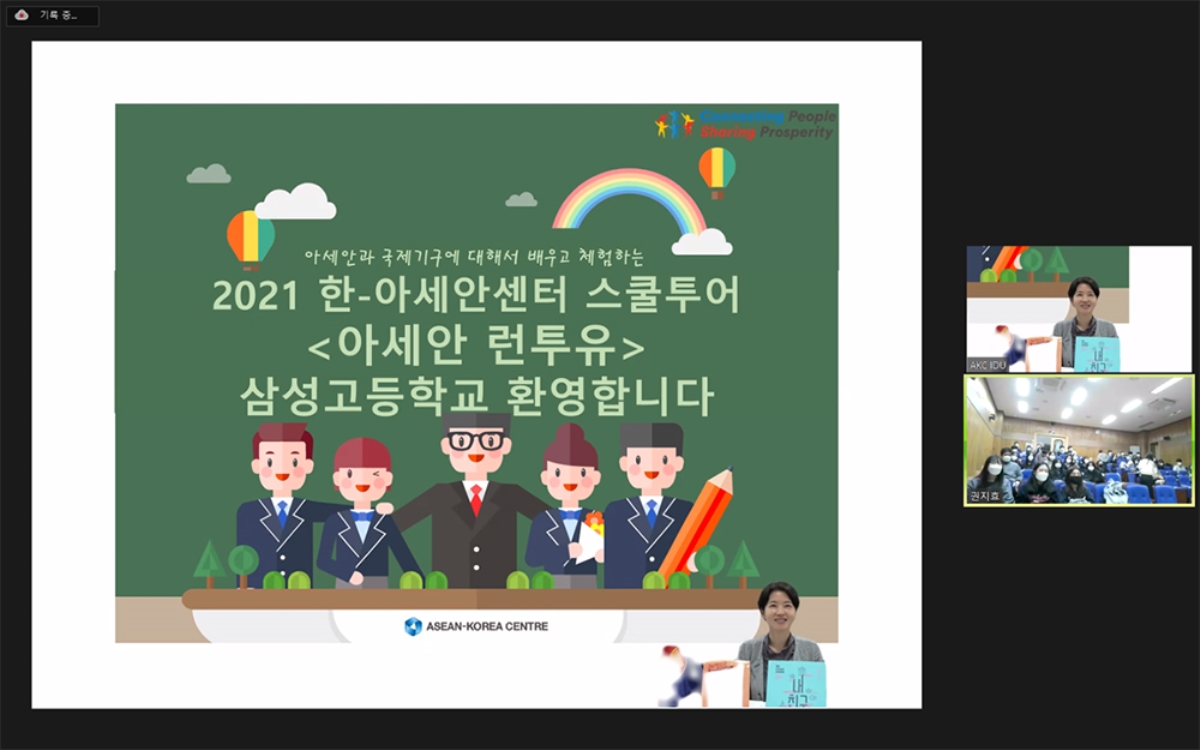 ▲ Lecture by Lee Kyeong-a, Director of ASEAN Hall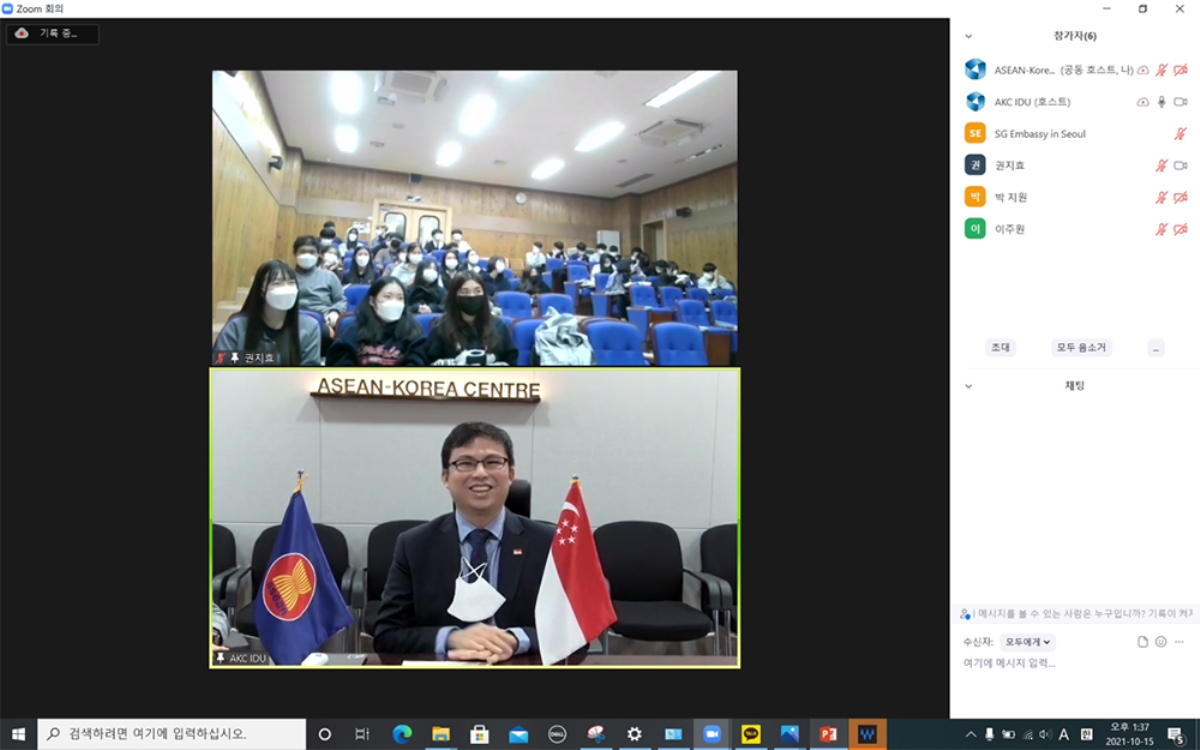 ▲ Greetings from Adrian Li, Deputy Chief of Mission of Singapore Embassy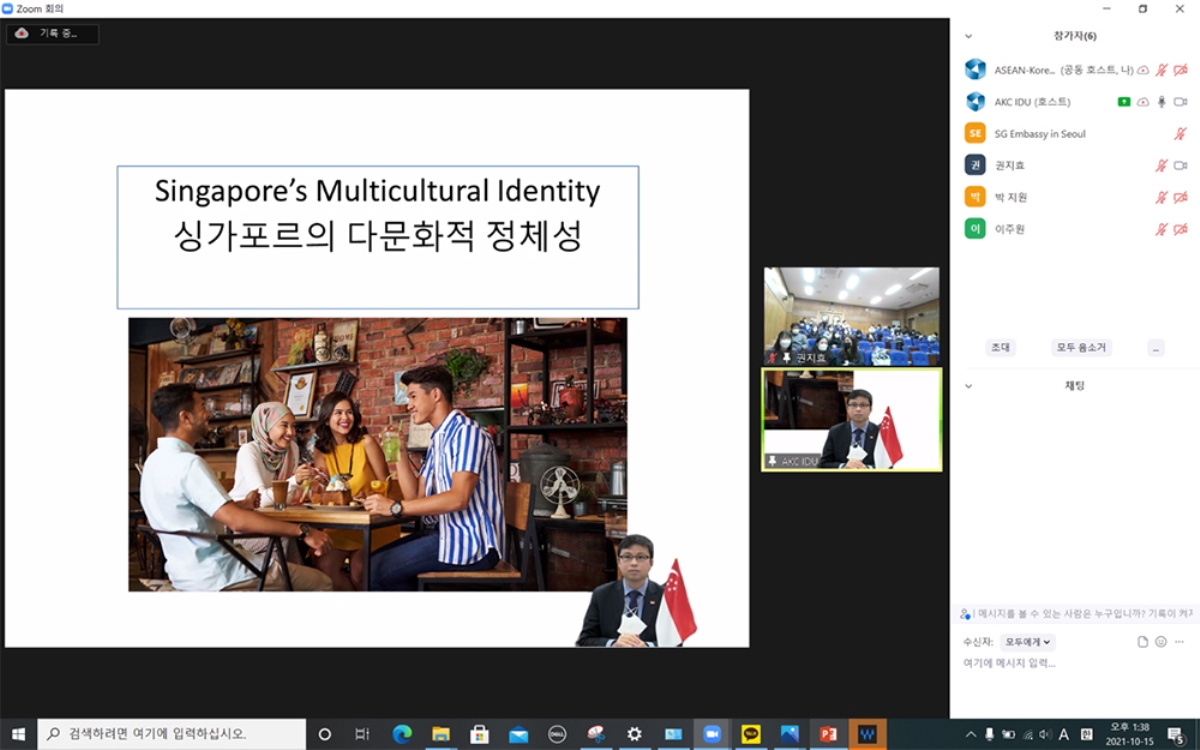 ▲ Lecture on Singapore by Adrian Li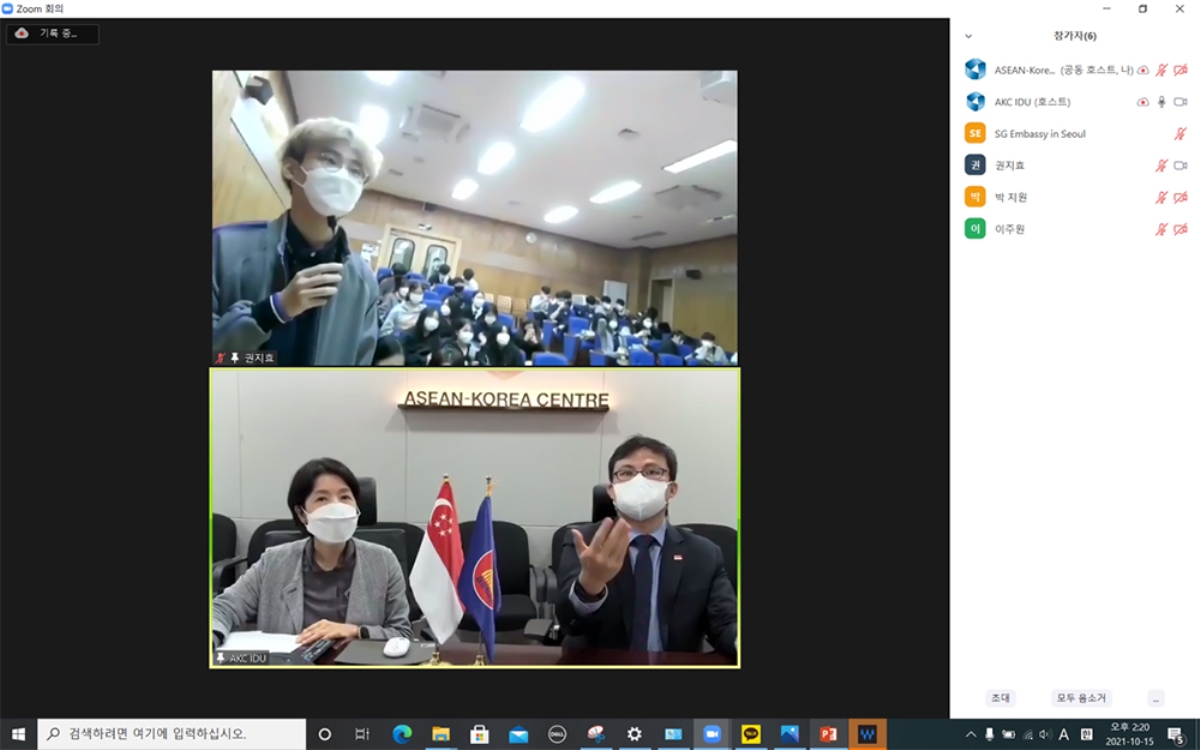 ▲ Student Participation during Discussion Session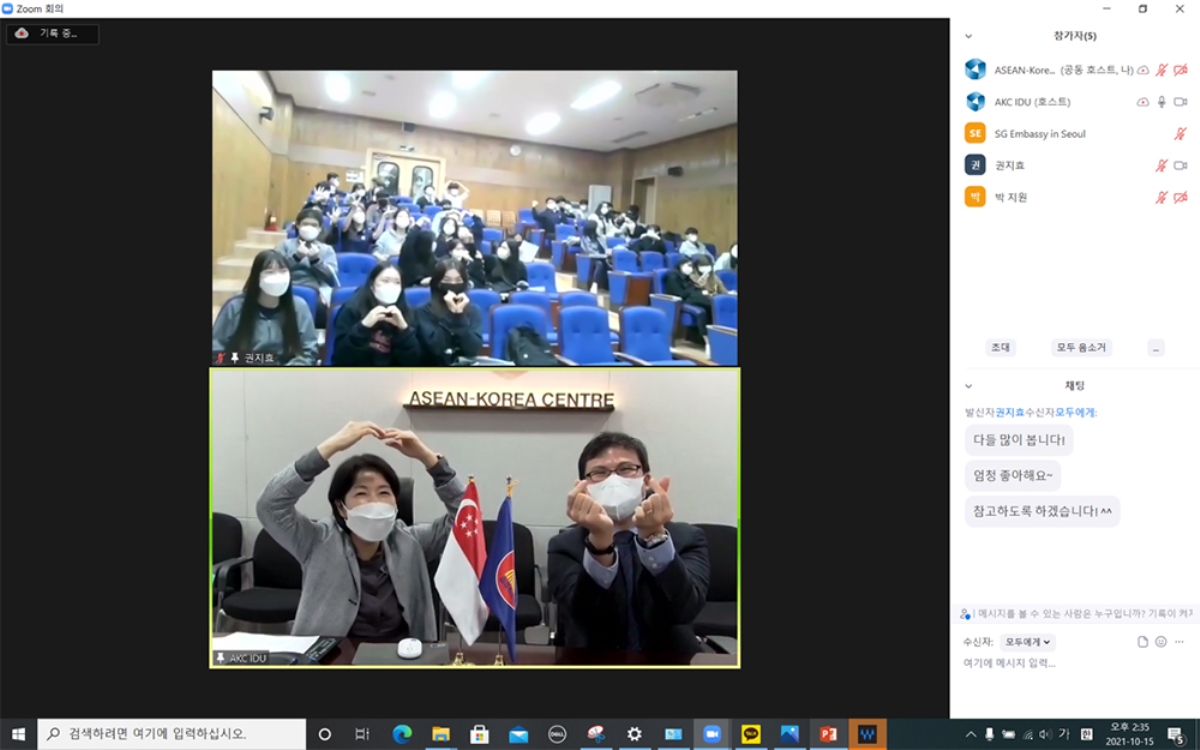 ▲ Group Photo
The ASEAN-Korea Centre organizes the School Tour and Youth Visit Program with the aim of raising the awareness of ASEAN and ASEAN-Korea partnership among youths from primary school to university level.
Under the Ministry of Education's initiative, 'Ggoomgil', the Centre has been offering the ASEAN School Tour programs that provide students, not only Korean but also students from all ASEAN Member States, with the opportunities to experience cultural aspects of ASEAN Member States and gives a glimpse of the potential career at an intergovernmental organization.
In the situation of COVID-19, the Centre is conducting the visit programs in strict compliance with the preventive measure guidelines and taking thorough disinfection and sterilization measures for each visit.
If you are interested in the Centre's visit programs, please contact the Centre via aseanhall@aseankorea.org or 02-2287-1177