On 9 November, student delegation from Hankuk University of Foreign Studies (HUFS) and Ambassador Woo Kyoung-ha (former Ambassador for International Relations in Busan City and Ambassador to Australia), visited the ASEAN Hall to participate in the Centre's Youth Visit Program.
The students and Ambassador Woo were greeted by Ms. Lee, Director of ASEAN Hall, who gave the welcoming remarks and brief outline of the program. The students were briefed about the history of ASEAN and the roles of AKC in promoting ASEAN-ROK relations. In the subsequent Q&A roundtable session, all four ASEAN officials and Ms. Kim He-jin, Head of Information and Data Unit, partook in the program to answer the students' questions regarding ASEAN-ROK socio-cultural exchanges, ethnic diversity, demographic challenges, tourism industry, trade, and investment in ASEAN countries. Before wrapping up the program, Secretary General Kim Hae-yong delivered the closing speech and took a group photo with the students.
The following are testimonials from students:
'I understand more and am more interested in ASEAN. I learned that the Asian region is developed together and not by each country alone.'
'I learned a lot, and I was really grateful that we shared many interesting conversations.'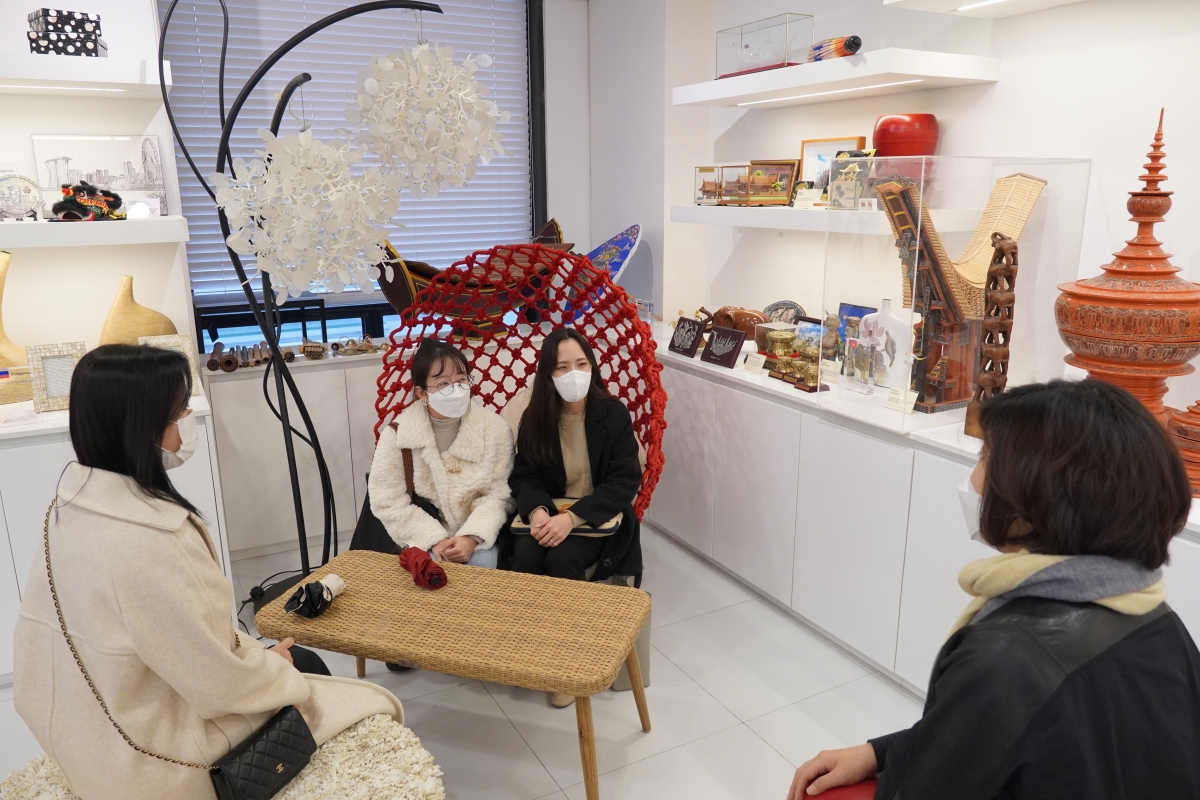 ▲ Students gathered in the ASEAN Hall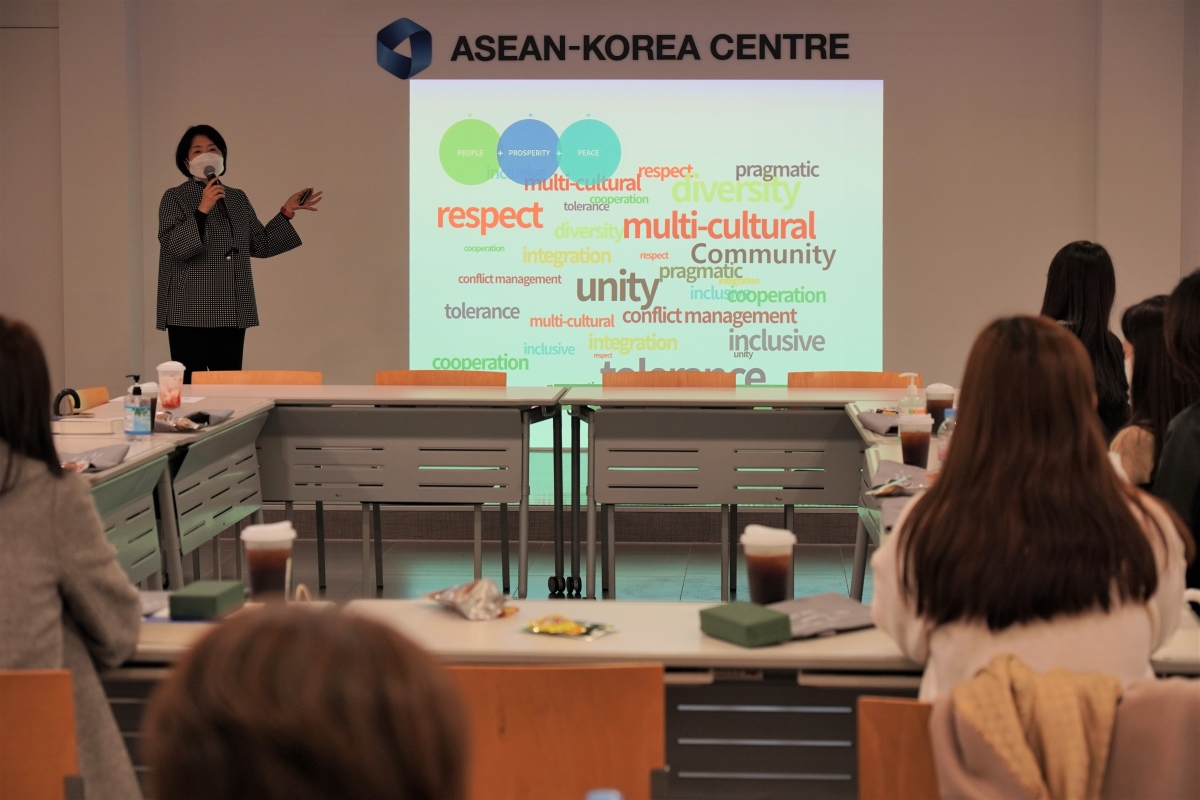 ▲ Lecture on ASEAN and International Organizations by Director of ASEAN Hall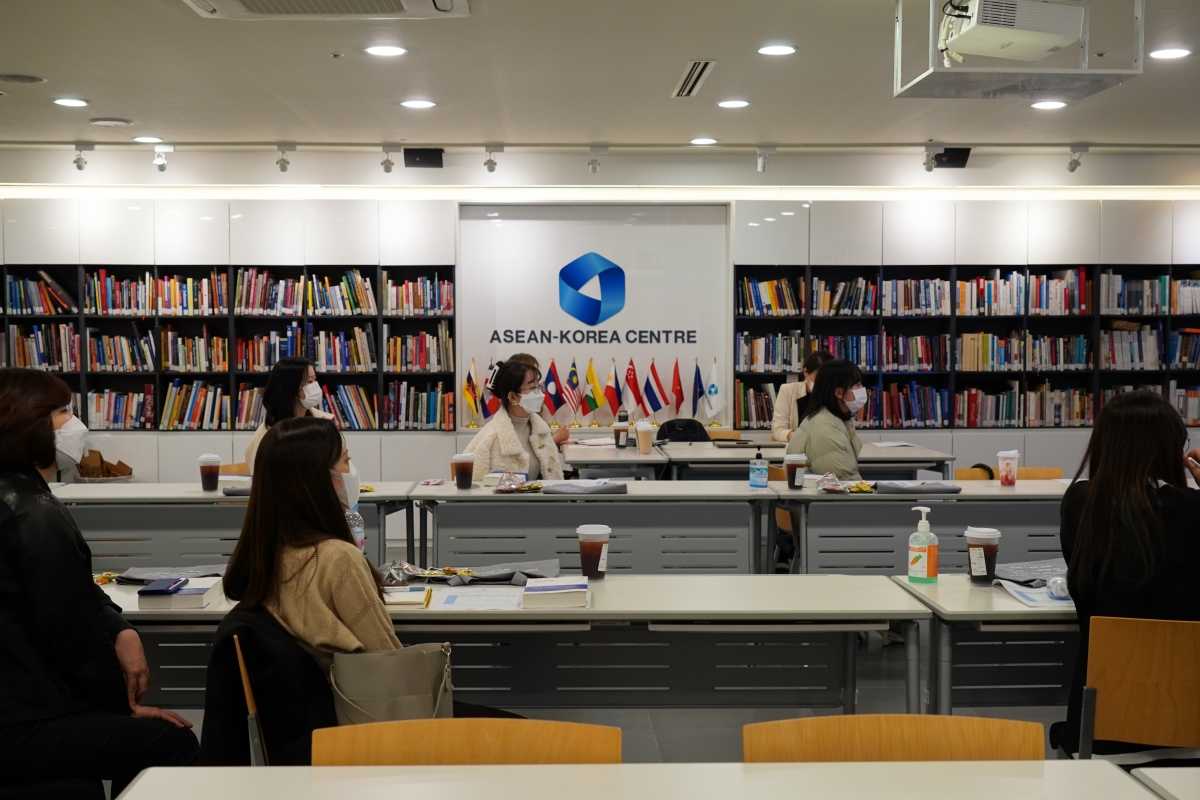 ▲ Students focused during lecture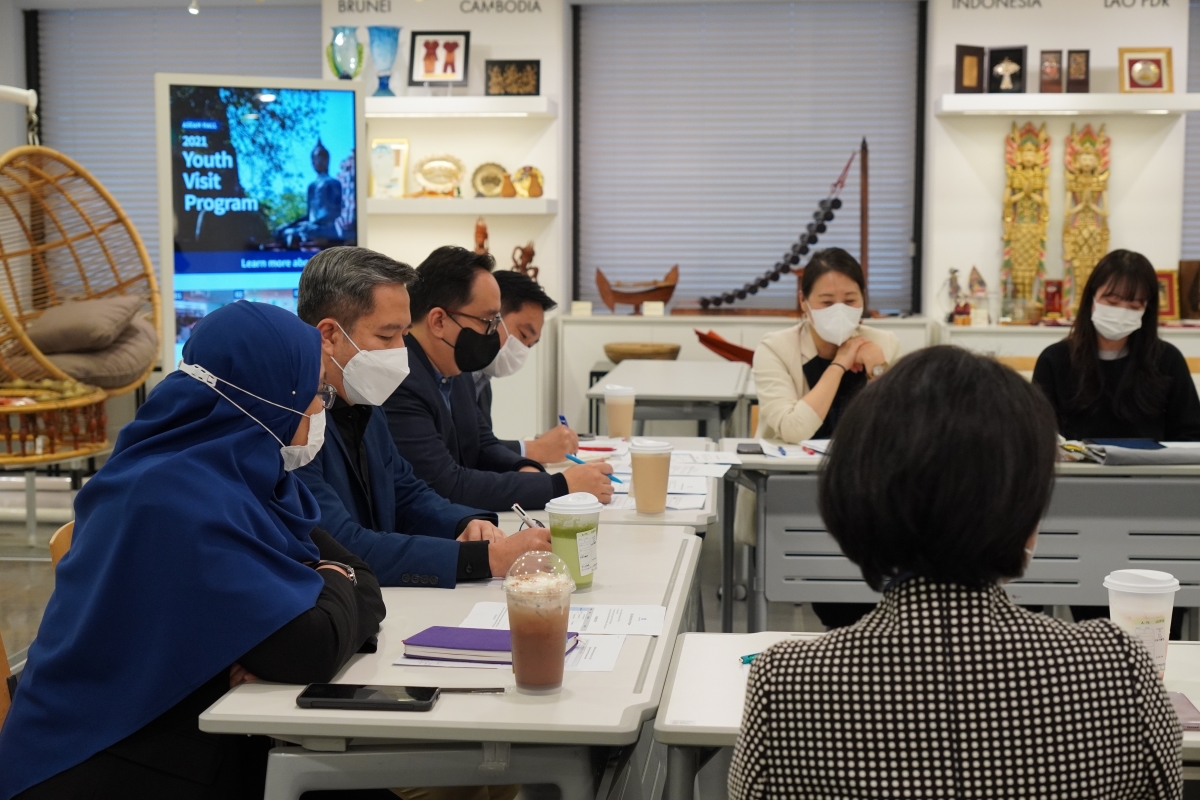 ▲ Q&A session with ASEAN officials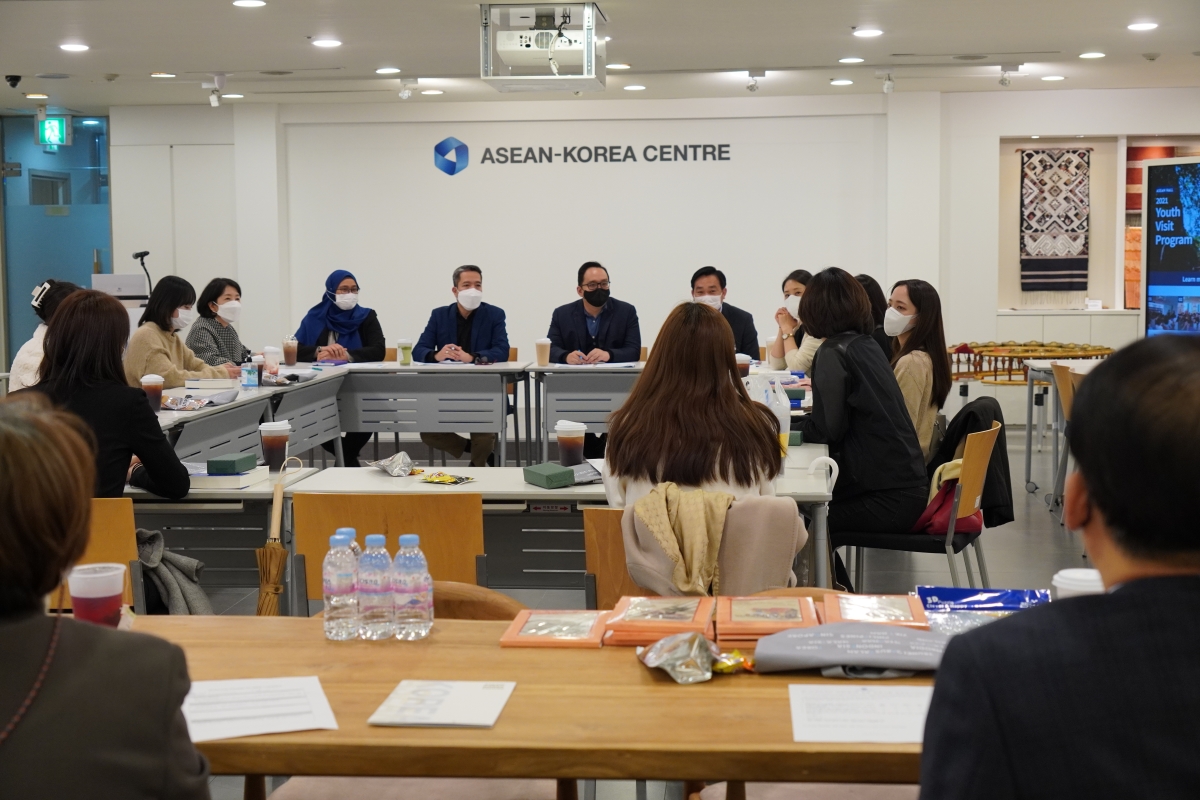 ▲ Students participate in discussion with ASEAN officials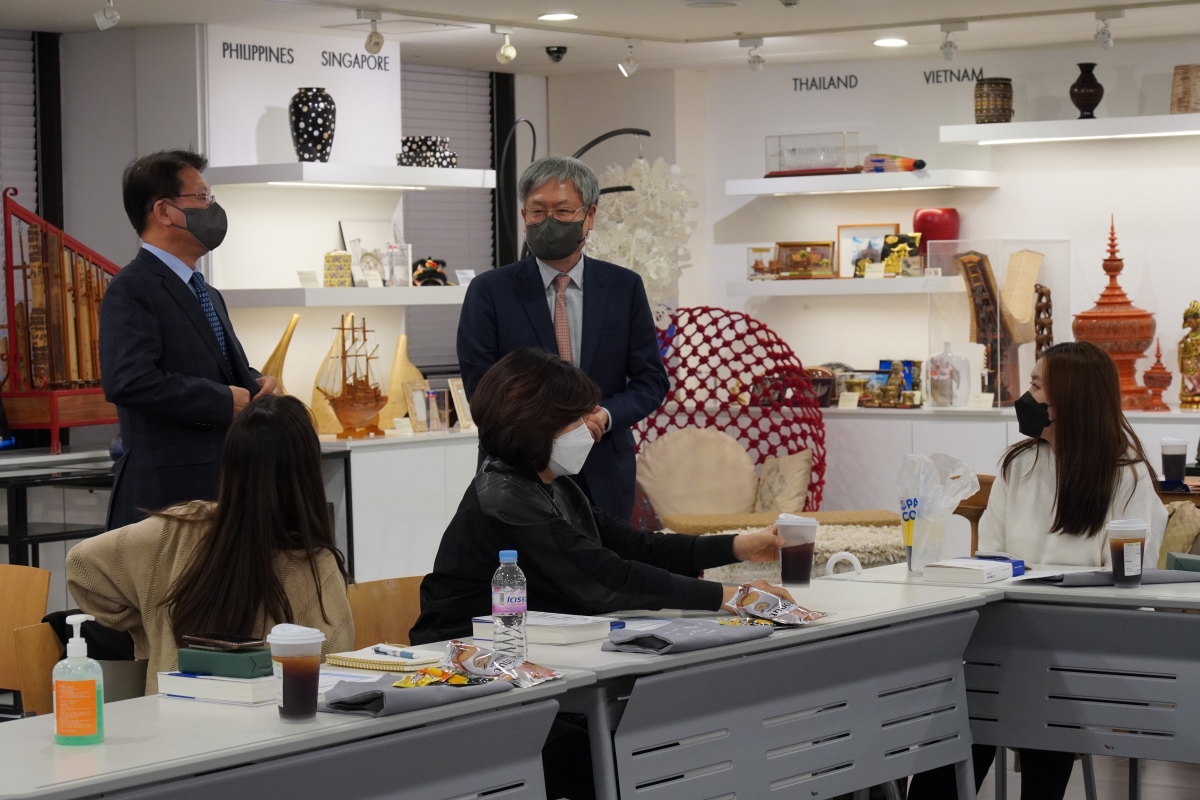 ▲ AKC Secretary General Kim Hae-yong (left) and Former Ambassador to Australia Woo Kyoung-ha (right)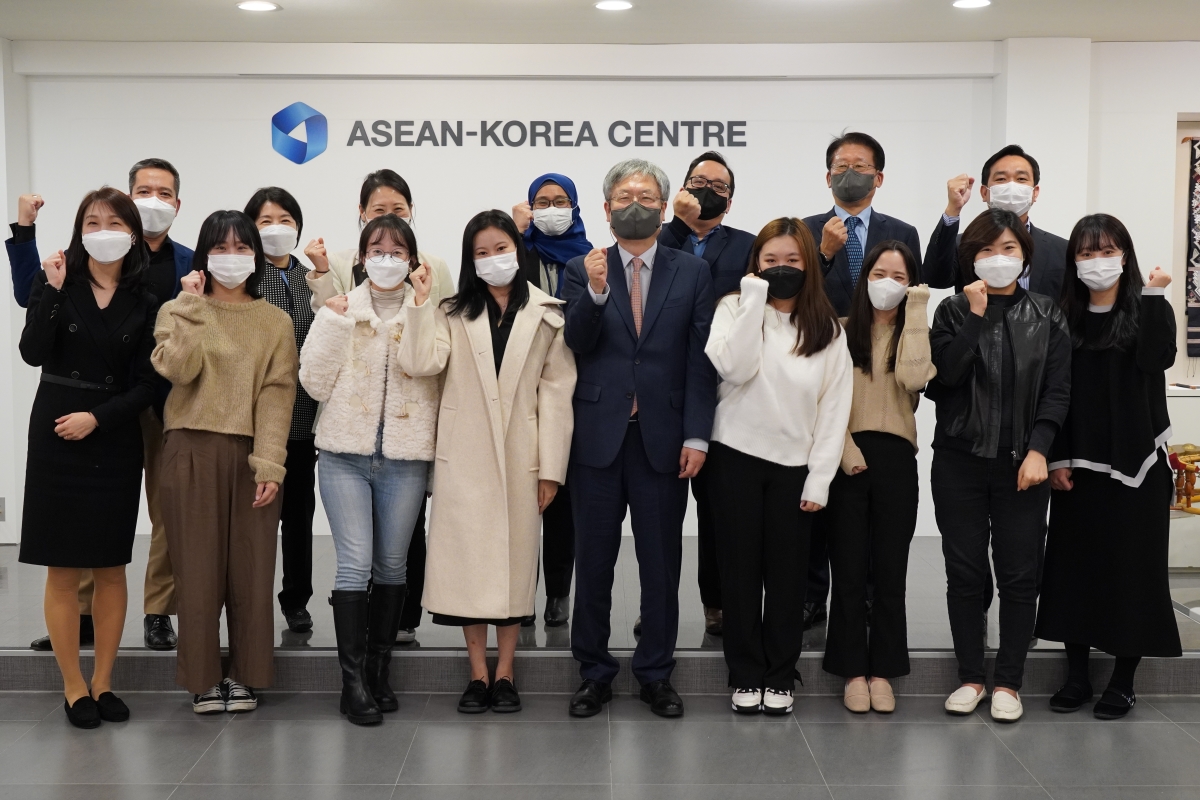 ▲ Group photo
The ASEAN-Korea Centre organizes the School Tour and Youth Visit Program with the aim of raising the awareness of ASEAN and ASEAN-Korea partnership among youths from primary school to university level.
Under the Ministry of Education's initiative, 'Ggoomgil', the Centre has been offering the ASEAN School Tour programs that provide students, not only Korean but also students from all ASEAN Member States, with the opportunities to experience cultural aspects of ASEAN Member States and gives a glimpse of the potential career at an intergovernmental organization.
In the situation of COVID-19, the Centre is conducting the visit programs in strict compliance with the preventive measure guidelines and taking thorough disinfection and sterilization measures for each visit.
If you are interested in the Centre's visit programs, please contact the Centre via aseanhall@aseankorea.org or 02-2287-1177