On March 25, nineteen students from the Global Youth in Asia (GYIA) of Educator for Global Citizenship (President Jeong Ae-Kyeong) participated in AKC's online Youth Visit Program to get more knowledge on ASEAN-Korea relations and ASEAN-Korea Centre.
The program was started with welcoming remarks by Lee Kyeong-a, Director of ASEAN Hall and followed by a brief lecture on 'ASEAN, ASEAN-Korea relations and the AKC' by Kim Yong-hee, Officer of the Information and Data Unit. Following the lecture, the three ASEAN officials, Maisarah from Brunei Darussalam, Joshua from Malaysia, and Alex from the Philippines partook in the discussion session to satisfy the students' curiosity on various topics including, but not limited to, ASEAN's education system and youths' career trends, socio-cultural exchanges with Korea, post-COVID situations, and awareness program conducted by the AKC. Lastly, the students participated in ASEAN Cultural Experience by making 3D ASEAN puzzle which is distributed to each student before the program and took a group photo.
The followings are the testimonials from the students:
"When we talk about international organizations, most of us will think of Western regions, but through this program, I got to know more about Southeast Asian countries' international organizations. So it was a useful and enjoyable time for me."
"Majoring in International Studies, I have a lot of interest in ASEAN-Korea relations. So it was nice to participate in this program since I was able to satisfy my curiosities through the lecture and discussion on ASEAN-Korea relations. Additionally, I got to know that ASEAN countries have a lot of potential and look forward to various ASEAN-Korea cooperative activities in the future."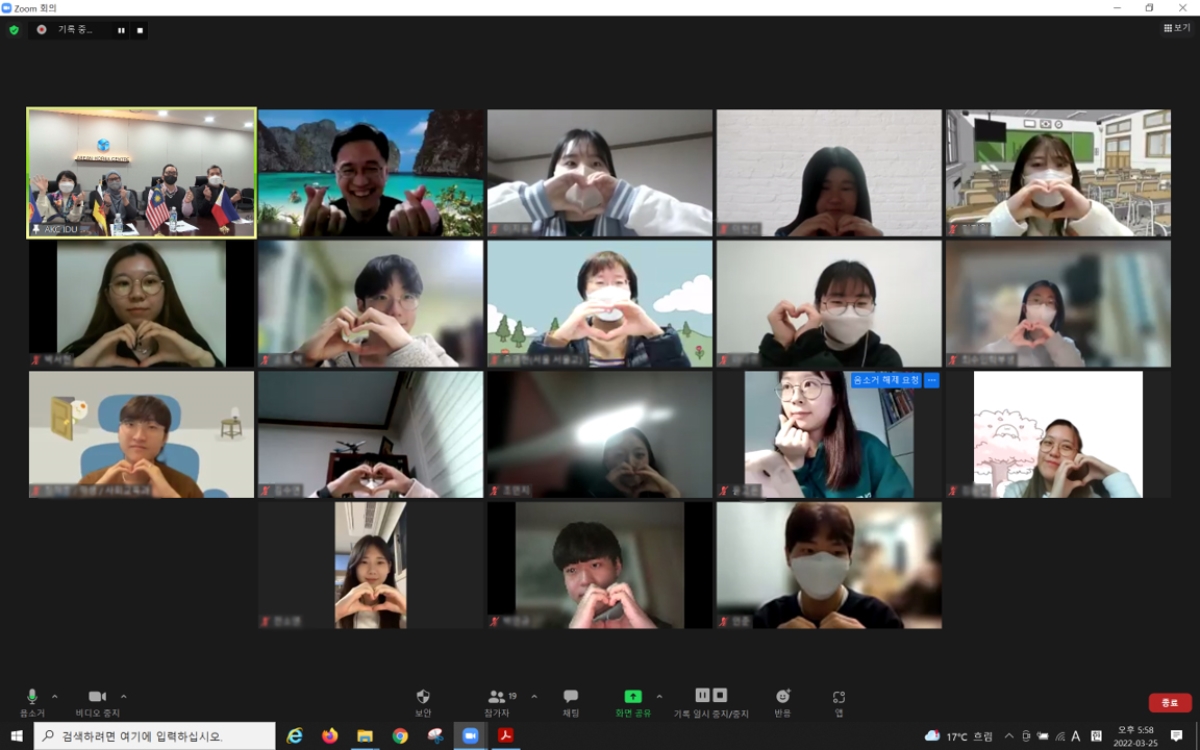 ▲ Group Photo with Participants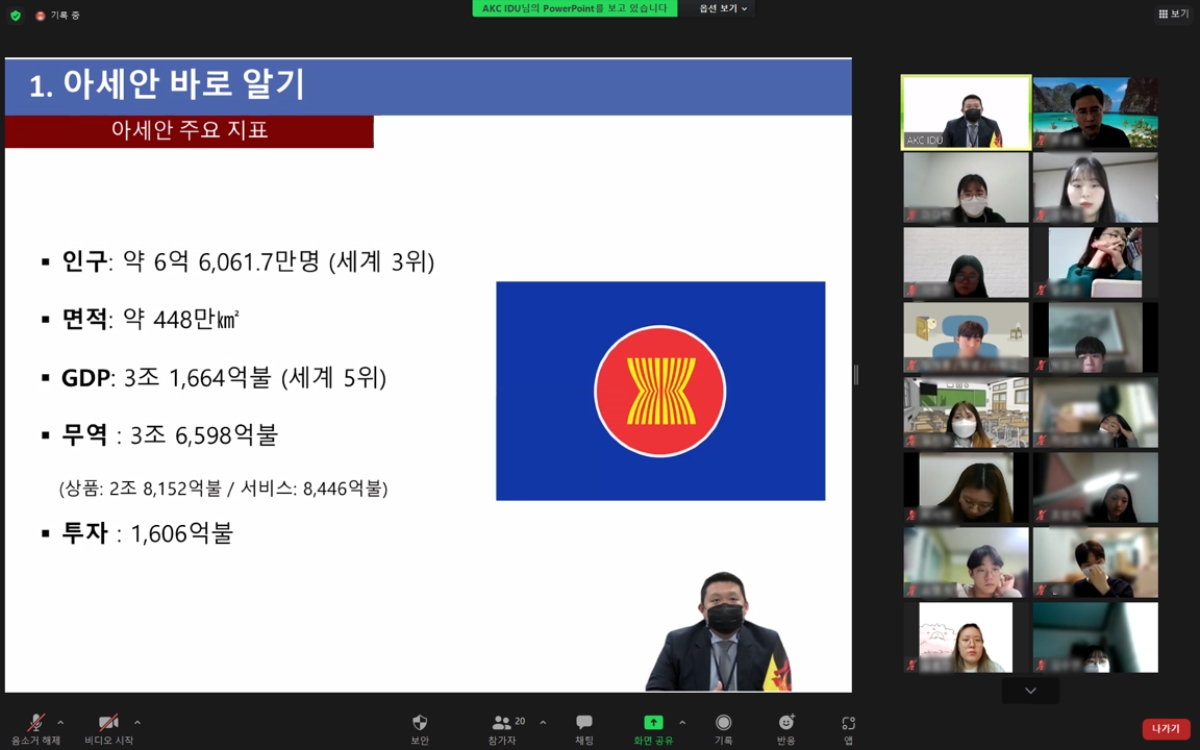 ▲ Lecture on ASEAN and ASEAN-Korea relations by Kim Yong-hee, Officer of Information and Data Unit
▲ Discussion Session with ASEAN Officials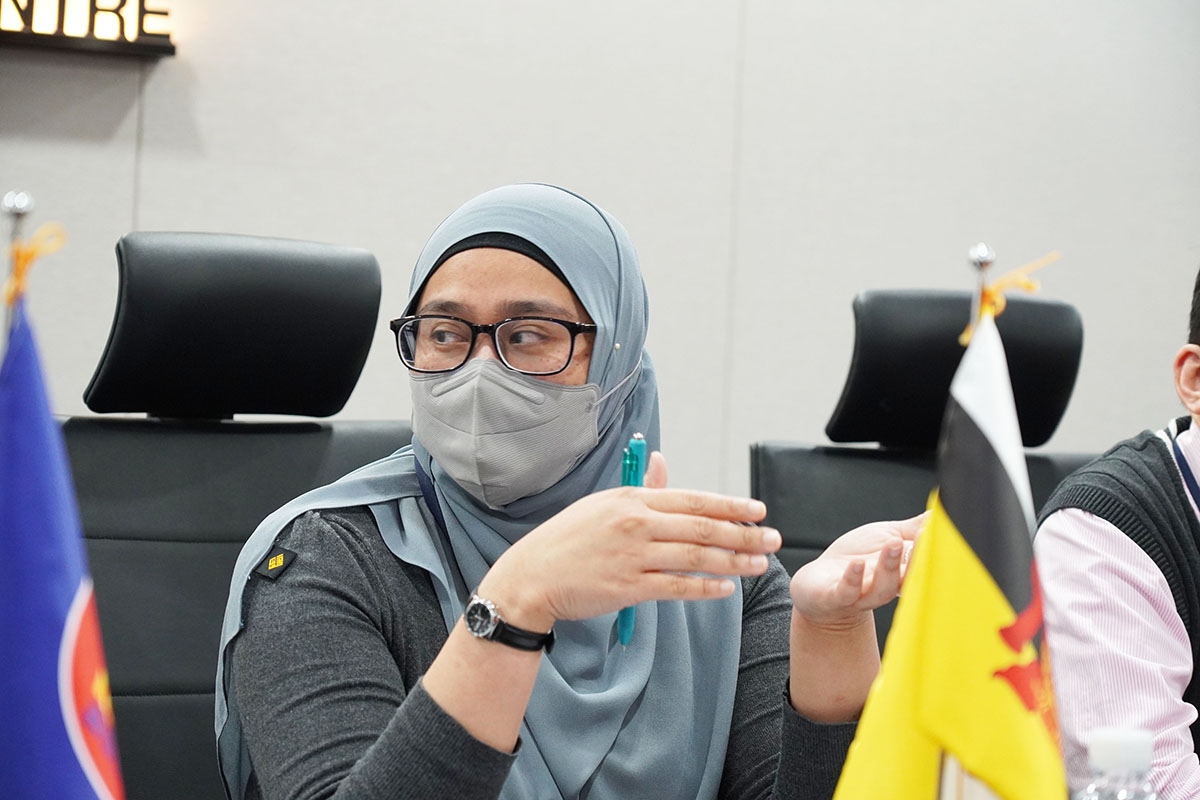 ▲ Siti Maisarah Haji Majid, Deputy Head of IDU during Discussion Session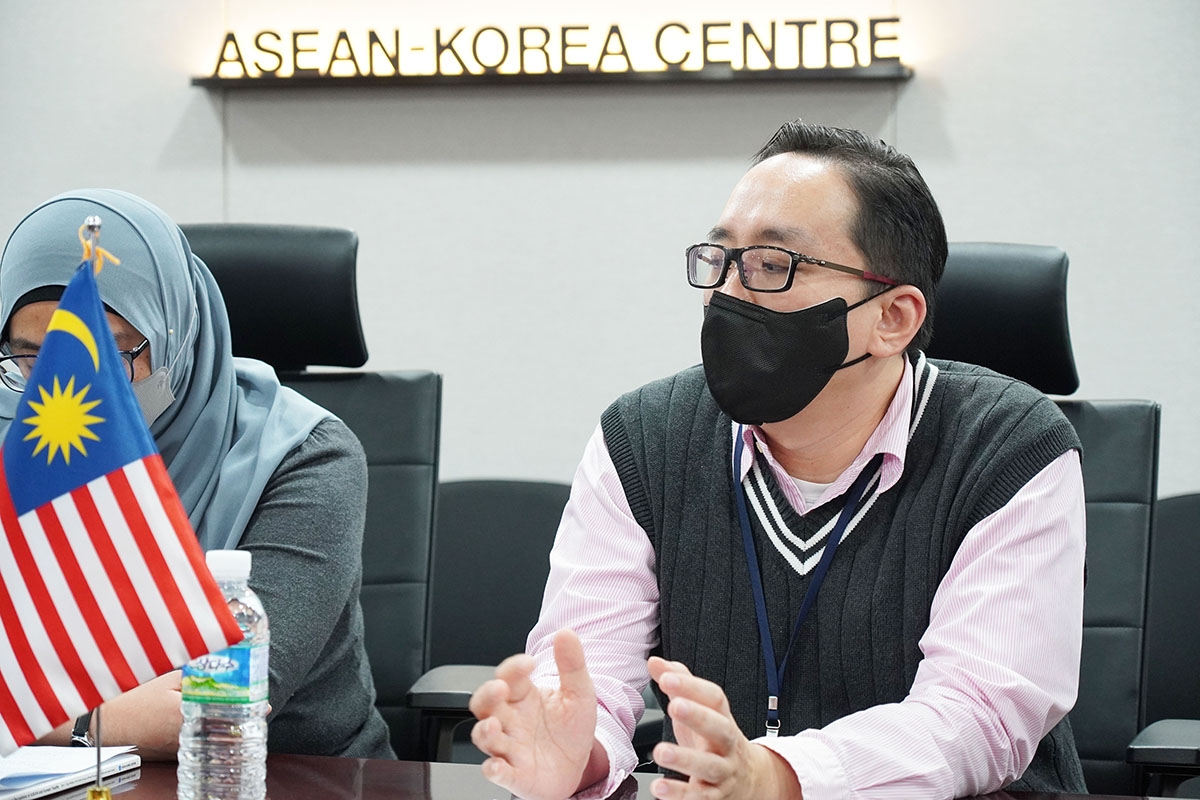 ▲ Joshua Ngooi Teck Hwa, Head of TIU during Discussion Session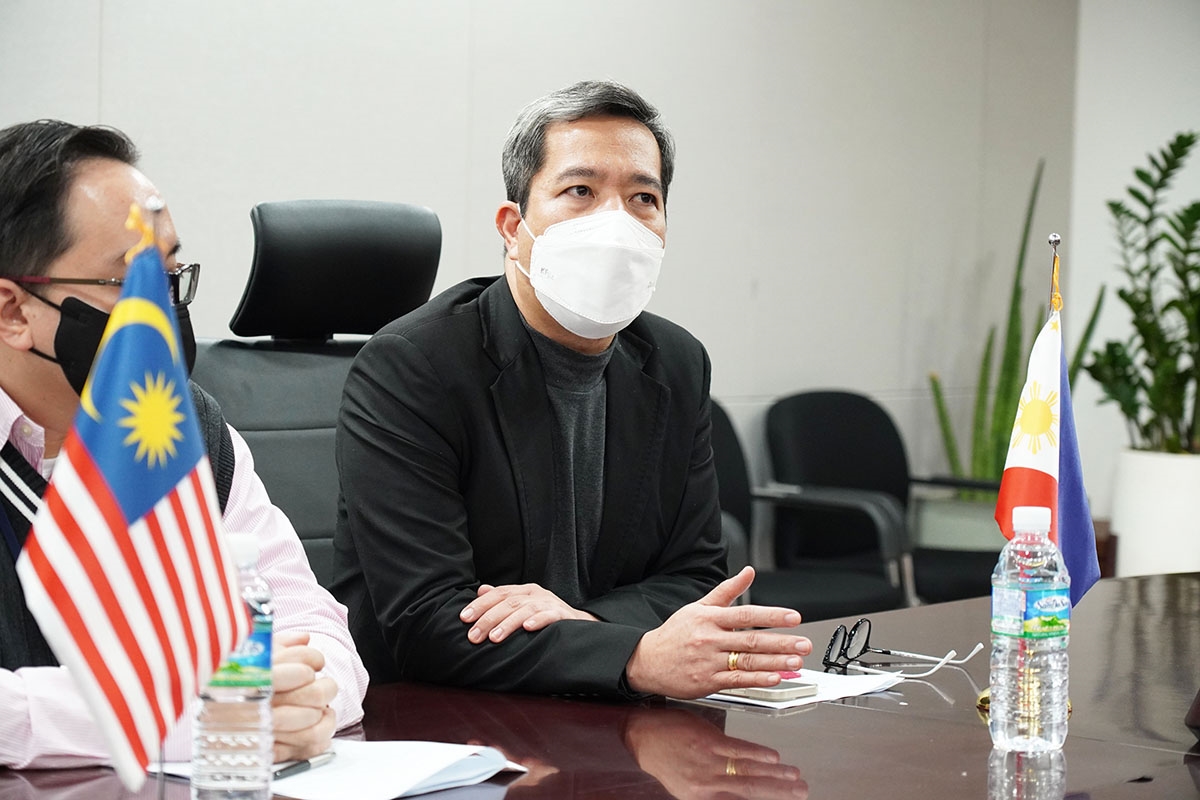 ▲ Alex Mallari Macatuno, Head of CTU during Discussion Session
The ASEAN-Korea Centre organizes the School Tour and Youth Visit Program with the aim of raising the awareness of ASEAN and ASEAN-Korea partnership among youths from primary school to university level.
In the situation of COVID-19, the Centre is conducting the visit programs in strict compliance with the preventive measure guidelines and taking thorough disinfection and sterilization measures for each visit.
If you are interested in the Centre's visit programs, please contact the Centre via aseanhall@aseankorea.org or 02-2287-1177