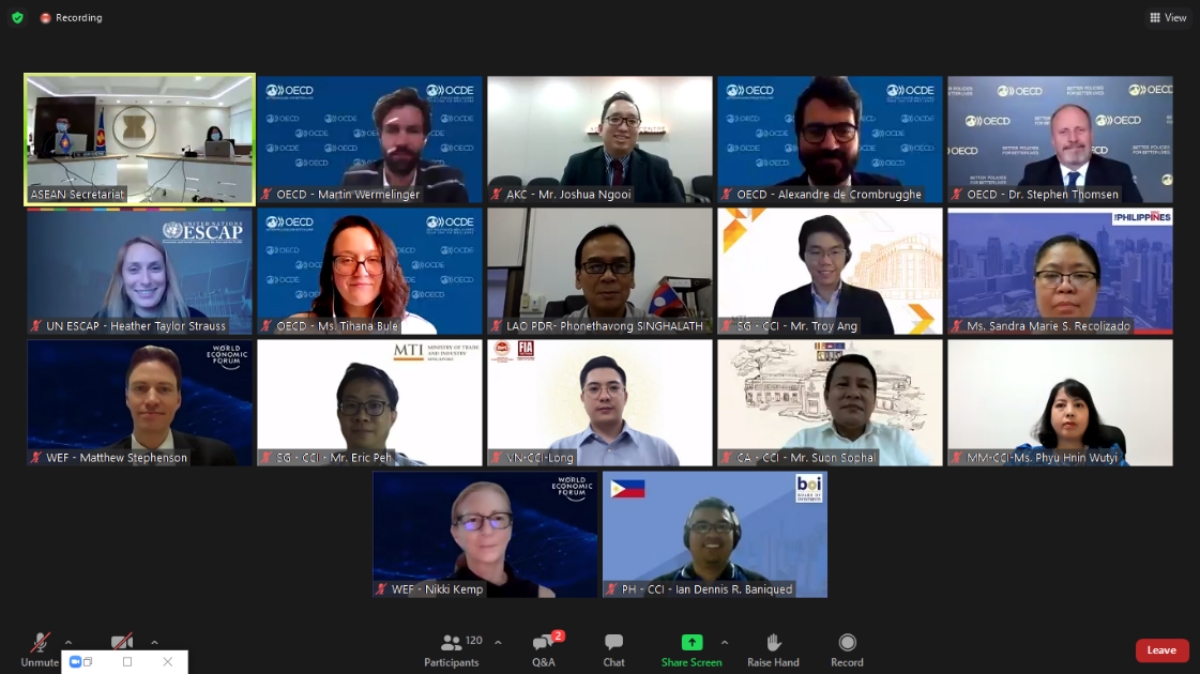 JAKARTA, 5 November 2021 - The ASEAN Coordinating Committee on Investment concluded a two-day Forum on Sustainable Investment in ASEAN, held virtually. Hosted by the ASEAN Secretariat, the forum served as a platform to exchange information and best practices on initiatives to promote sustainable investment.
The forum was held in collaboration with speakers and resource persons from the ASEAN-Korea Centre, Organisation for Economic Co-operation and Development, United Nations Economic and Social Commission for Asia and the Pacific, World Economic Forum, and ASEAN-Japan Centre.
The ASEAN-Korea Centre invited International Finance Specialist Mr. Young-Yeol Yoo (Korea's Foreign Investment Ombudsman System & Aftercare Services, KOTRA) to share Korea's foreign investment aftercare services during the forum.