On 15 September, 25 students from Gwangjin Middle School took part in AKC's School Tour Program. The students participated in the untact program from the comfort of their homes. After being greeted by Lee Kyeong-a, Director of ASEAN Hall and watching "Way to ASEAN-Korea Center" VR video, the students listened attentively to the lecture on ASEAN and international organizations. The students participated in activities such as Golden Bell Quiz and making Philippines Jeepney paper crafts. This time around, ASEAN Officials from the Philippines and Brunei participated in the program to introduce their respective countries. During Alex Mallari Macatuno's lecture on the Philippines, students had the opportunity to learn the Philippines' alphabet "Abakada" song. Followed by Siti Maisarah Haji Majid's lecture on Brunei, the students were introduced to famous tourism sites in Brunei. Afterwards, the students engaged in a Q&A session with the two ASEAN officials to discuss cultural festivals, traditional foods, and pop culture in the Philippines and Brunei. Closing off the program, the students took a group photo with the officials.
The following is a testimonial from a student:
"I became interested in [ASEAN] countries that I was not interested in before, and I want to recommend this program to my friends. I felt closer to ASEAN after participating in the program."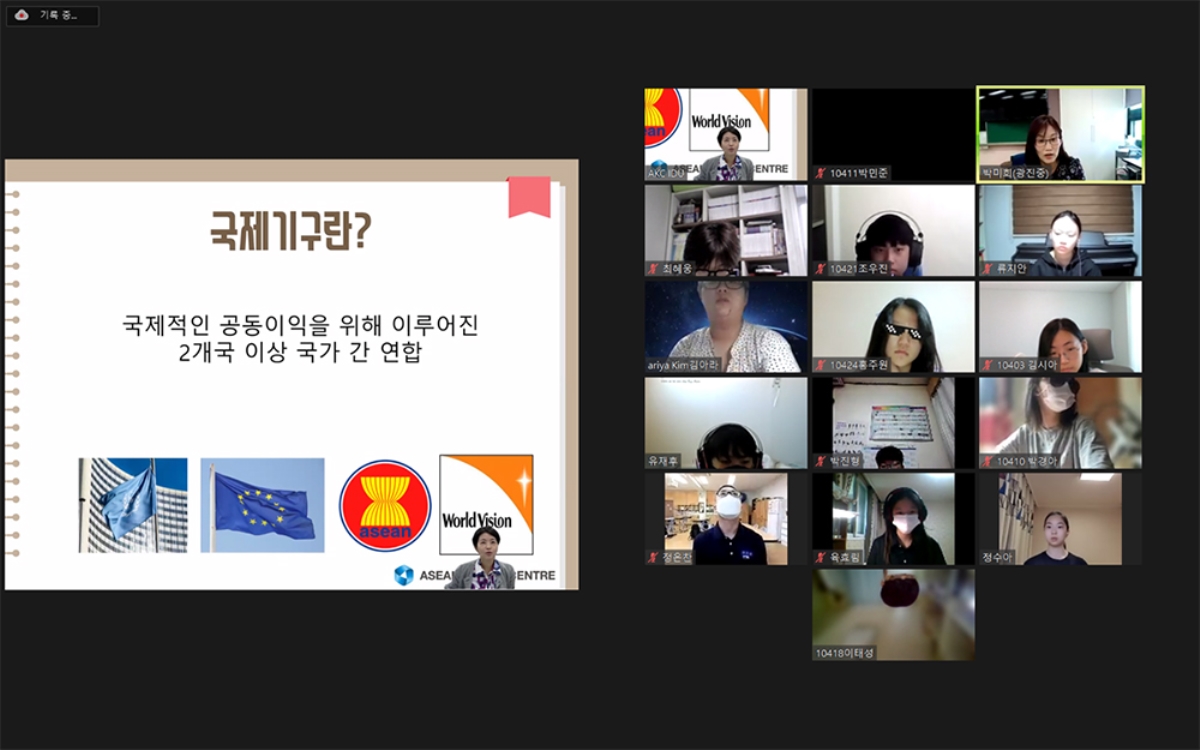 ▲ Lecture on ASEAN and International Organizations by Director of ASEAN Hall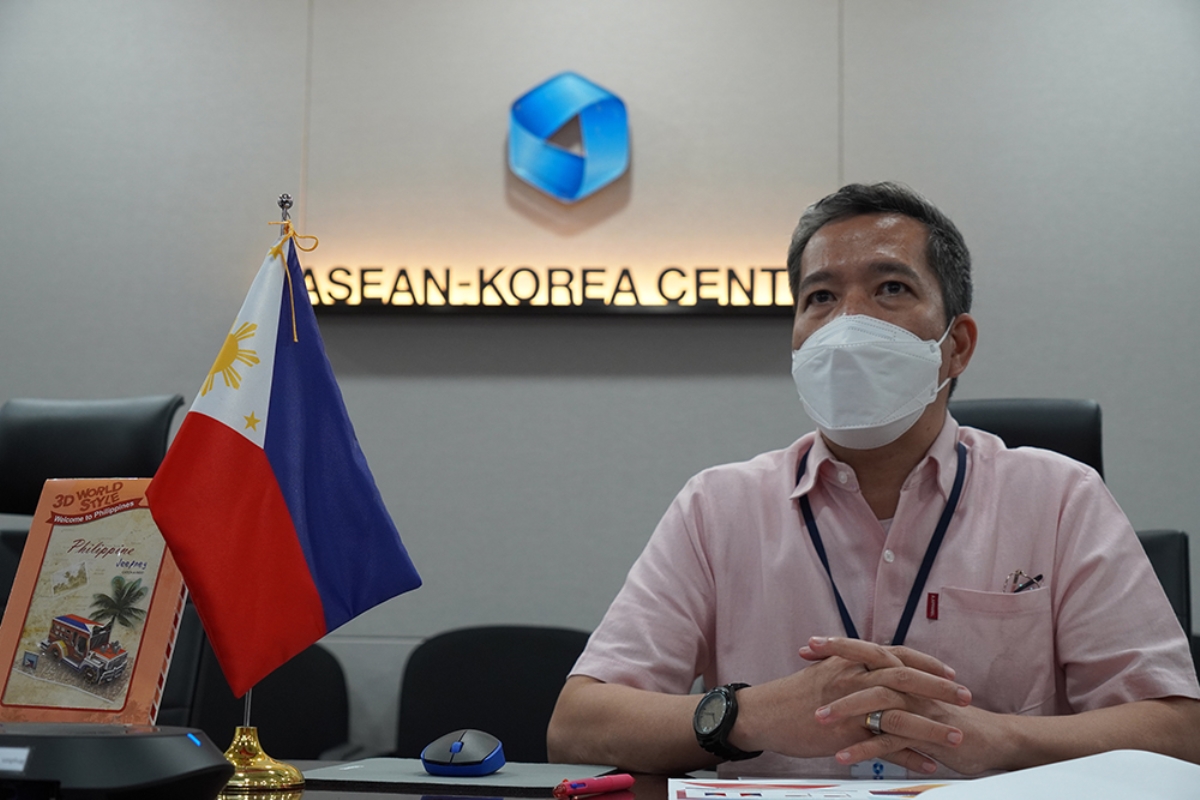 ▲ Greetings from Alex Mallari Macatuno, Head of CTU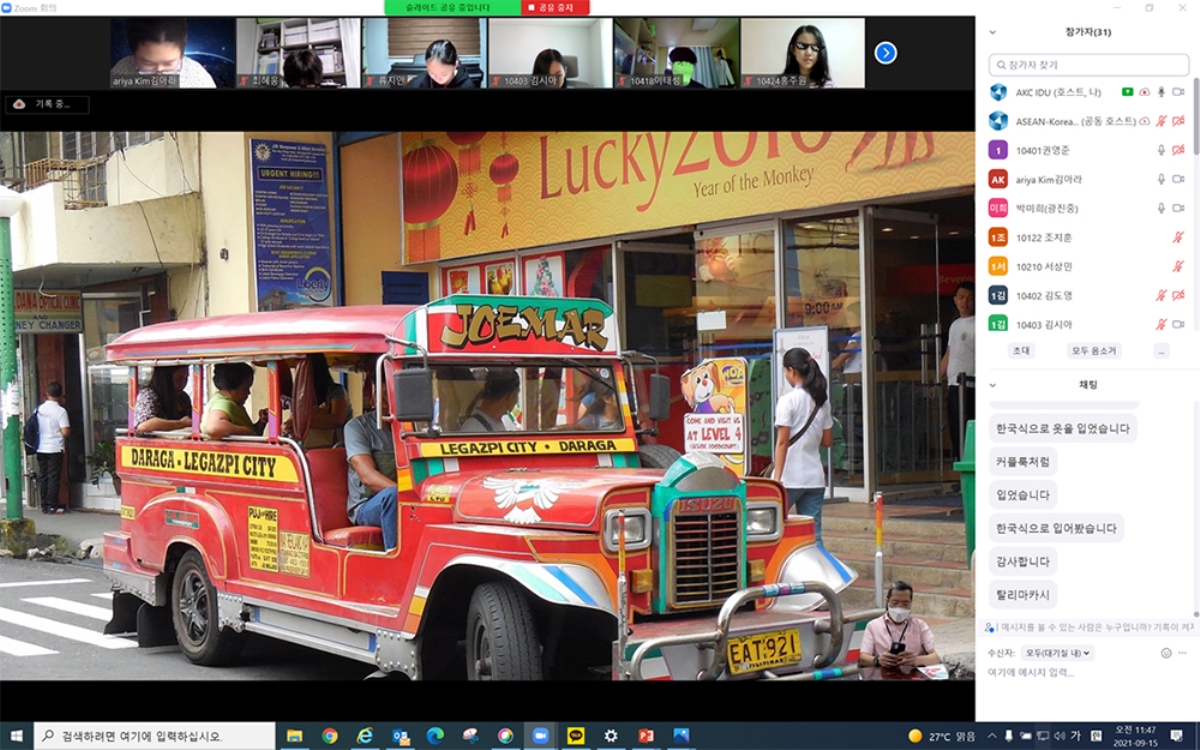 ▲ Special Lecture on the Philippines by Head of CTU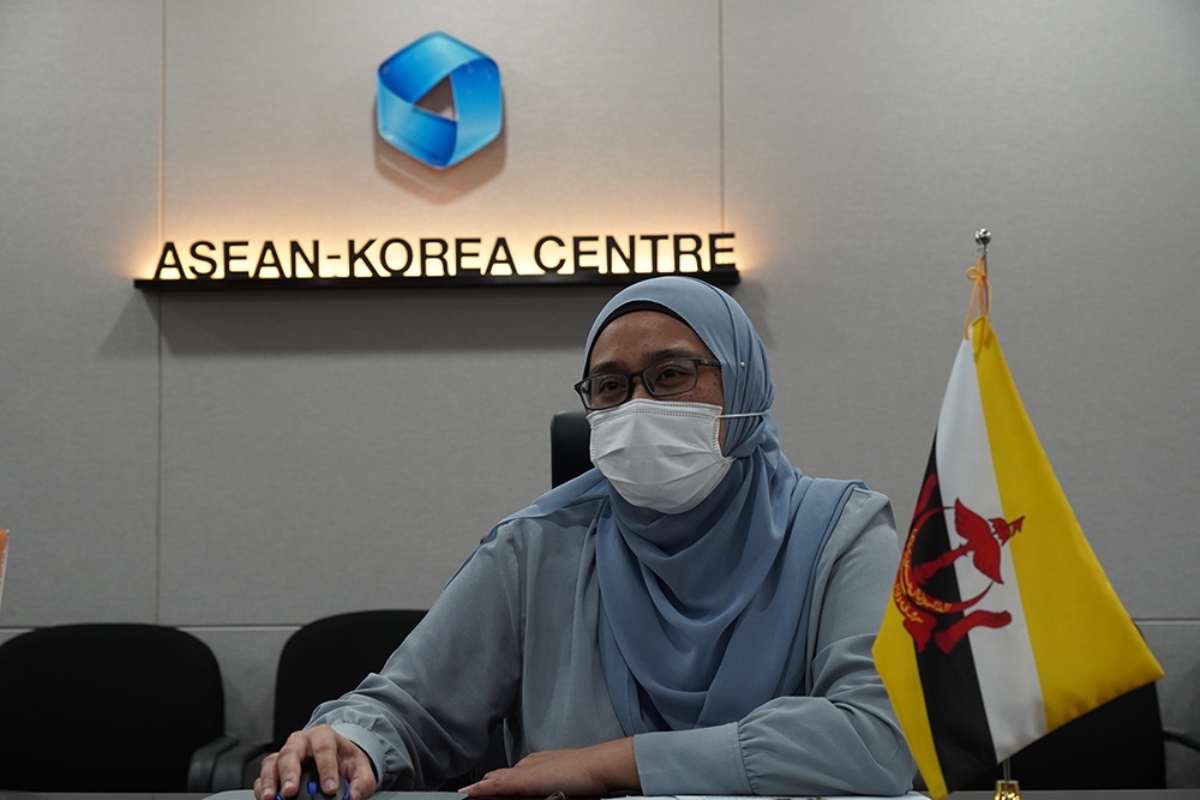 ▲ Greetings from Siti Maisarah Haji Majid, Deputy Head of IDU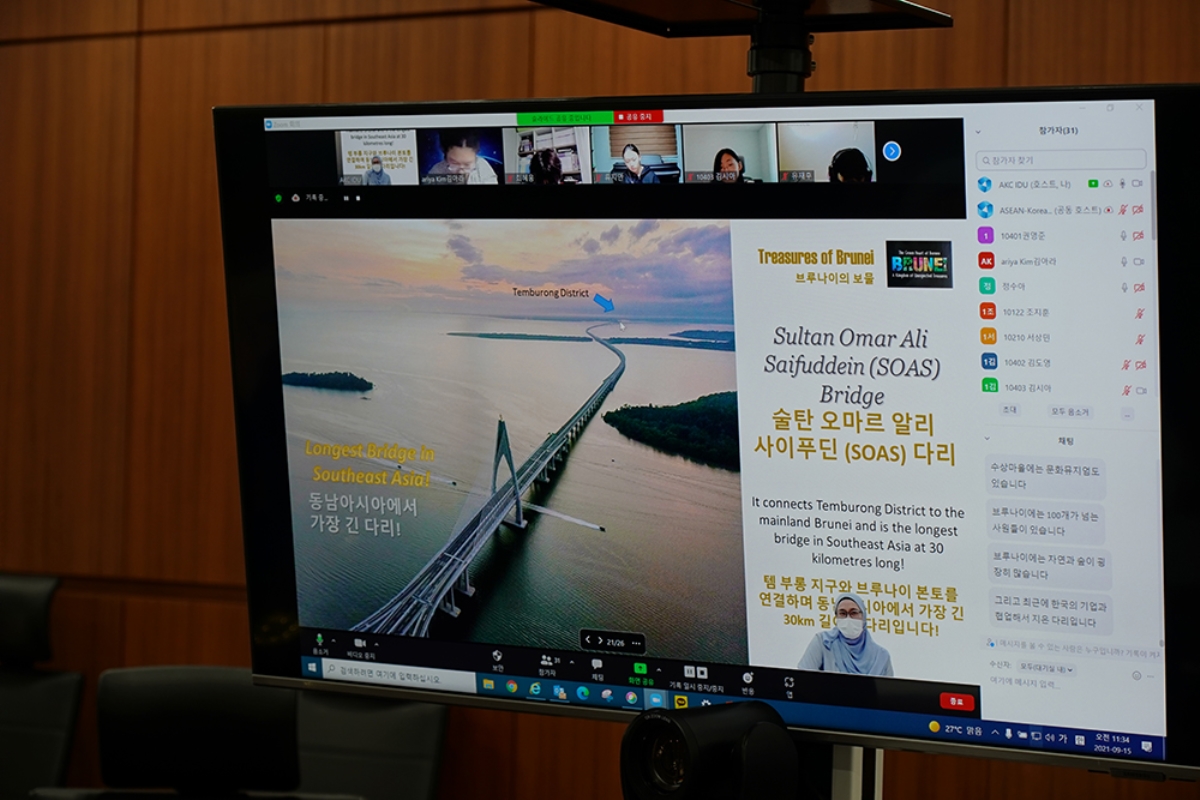 ▲ Special Lecture on Brunei by Deputy Head of IDU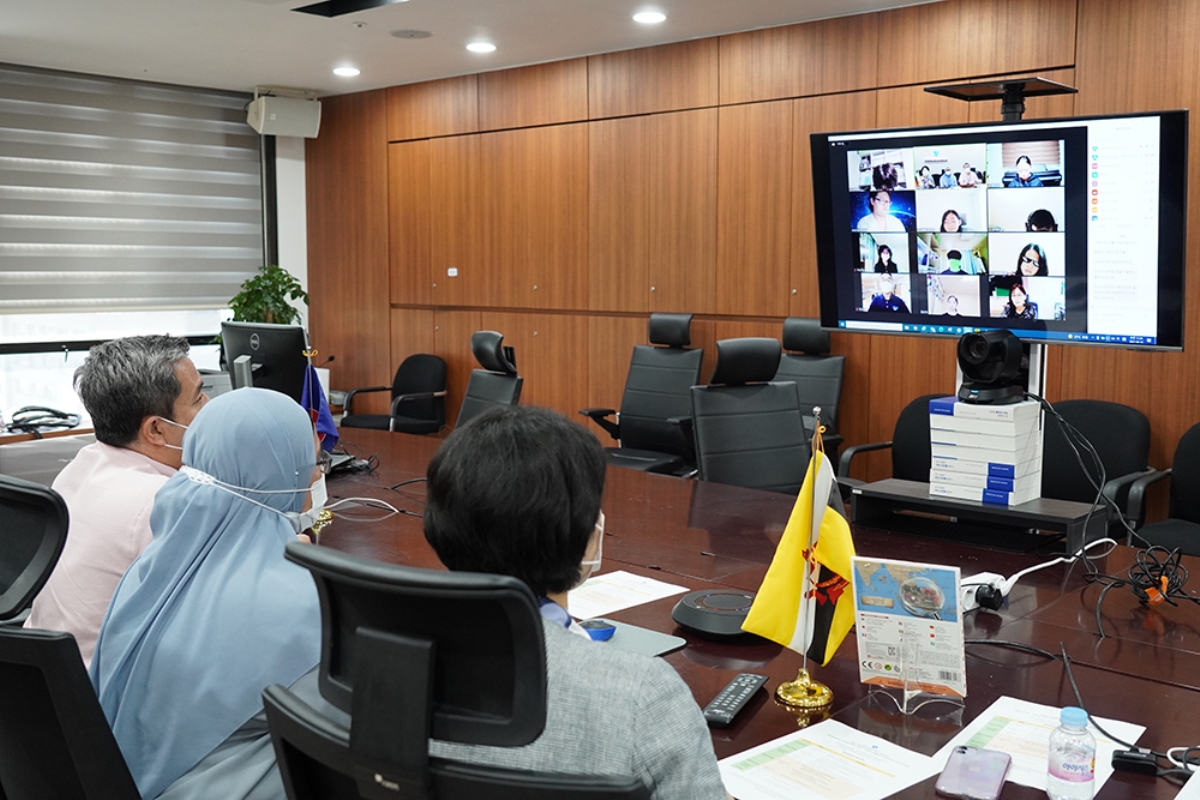 ▲ Students Participating in Q&A session with ASEAN Officials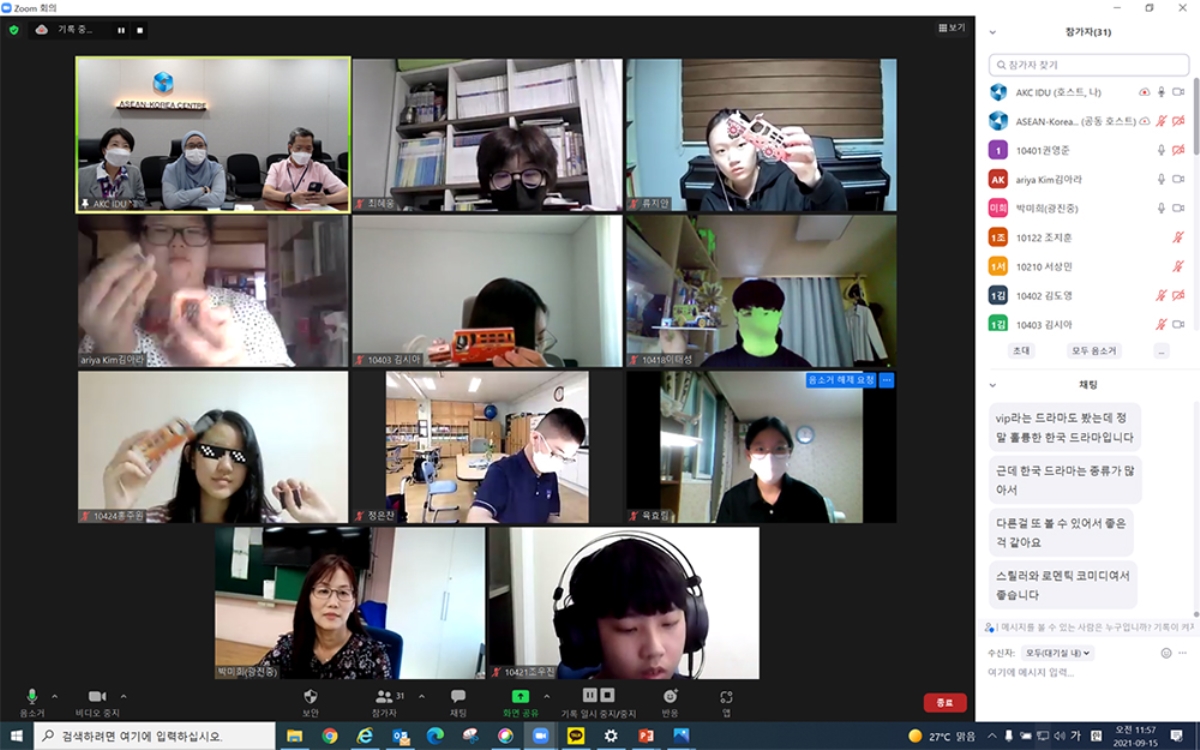 ▲ Students Making their Philippines Jeepney Paper Crafts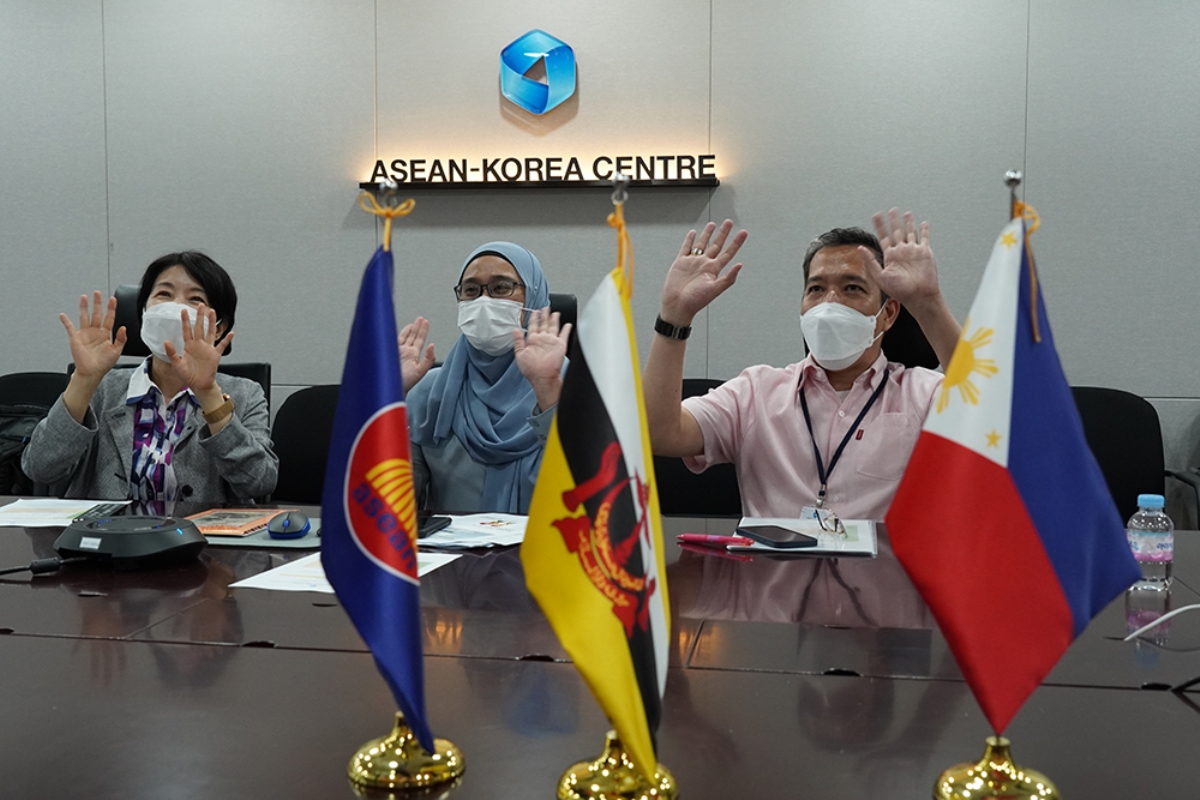 ▲ Group photo
The ASEAN-Korea Centre organizes the School Tour and Youth Visit Program with the aim of raising the awareness of ASEAN and ASEAN-Korea partnership among youths from primary school to university level.
Under the Ministry of Education's initiative, 'Ggoomgil', the Centre has been offering the ASEAN School Tour programs that provide students, not only Korean but also students from all ASEAN Member States, with the opportunities to experience cultural aspects of ASEAN Member States and gives a glimpse of the potential career at an intergovernmental organization.
In the situation of COVID-19, the Centre is conducting the visit programs in strict compliance with the preventive measure guidelines and taking thorough disinfection and sterilization measures for each visit.
If you are interested in the Centre's visit programs, please contact the Centre via aseanhall@aseankorea.org or 02-2287-1177