▲ Oryun Middle School Students | Group Photo
22 students from Oryun Middle School visited the ASEAN-Korea Centre on 7 September 2017 to learn about international organizations and the ASEAN-Korea Centre.
Ms. Monica Dulos, a Program Officer at Information and Data Unit (IDU) of the Centre, shed light on what international organizations are and what they do. Ms. Yoo Jin-sook, deputy head of IDU, gave an introduction on the Centre and its programs. Following the presentations, the students had a fun quiz where they answered trivia questions about ASEAN and ASEAN-Korea relations. Afterwards, they explored a variety of ASEAN musical instruments through experiential activity.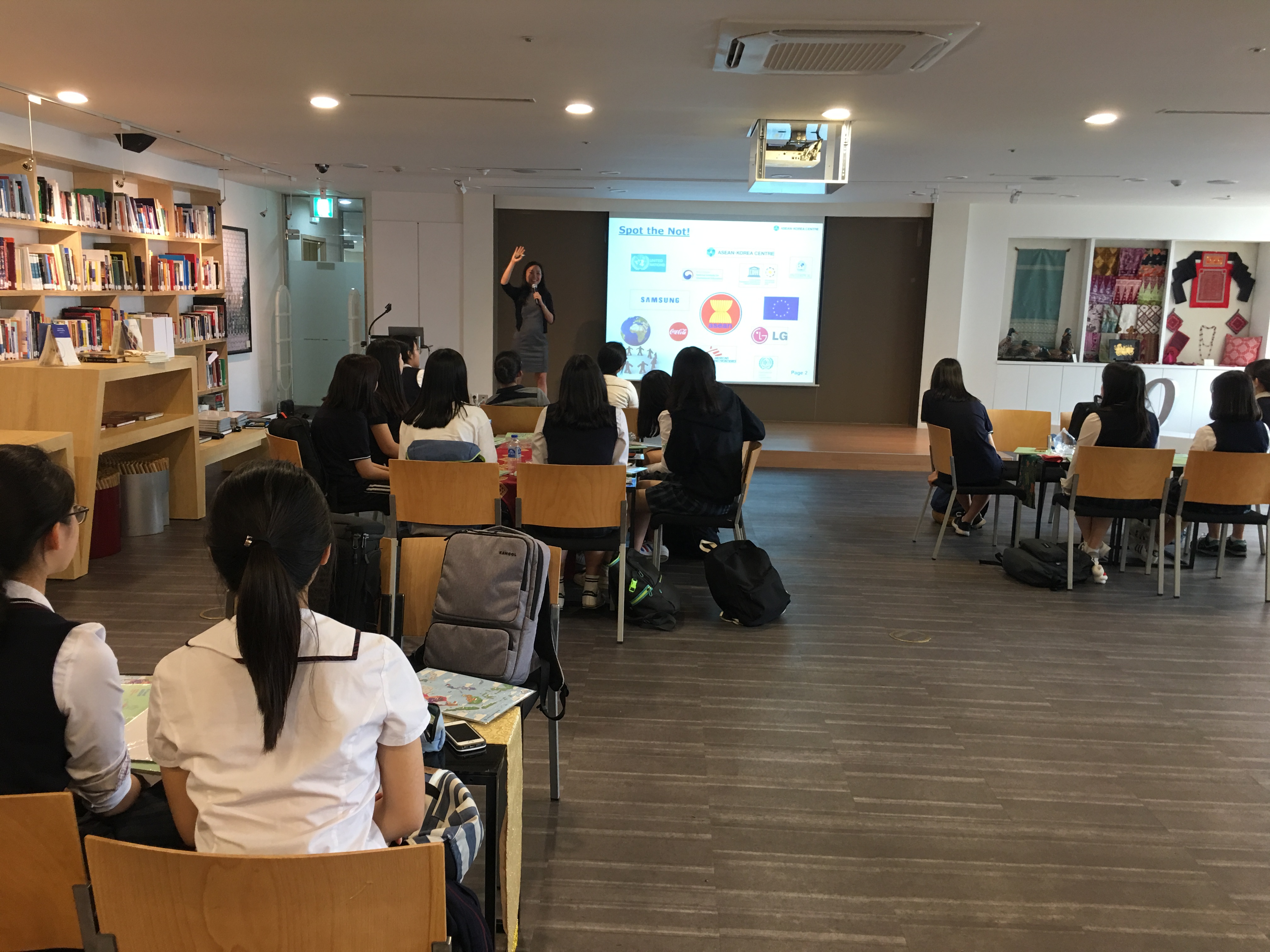 Targeting students ranging from primary school to university (post-graduate included) level, the ASEAN-Korea Centre conducts youth visit programs year-round to raise awareness of the ASEAN and ASEAN-Korea relations. All those interested in the program is kindly requested to contact visit@aseankorea.org.