On 3 May 2019, as part of a study tour, 40 undergraduate students accompanied by Professor Kim Hyung-jong from Yonsei University visited the ASEAN-Korea Centre.
Mr. Nongchith Khambounheaung, Head of Trade and Investment Unit started the session off with an informative briefing on the Centre's activities and ASEAN-Korea relations.
The welcoming remarks were delivered by H.E. Lee Hyuk, Secretary General of the Centre. In light of this year being the 30th Anniversary of ASEAN-Korea relations, and the 10th year since the founding of ASEAN-Korea Centre, H.E. Lee Hyuk once again emphasized the importance of the New Southern Policy and its impact on ASEAN-Korea relations.
This was soon followed by a roundtable discussion and Q&A session, where students had the opportunity to raise their questions to ASEAN officials seconded to the Centre. The visit then concluded with a group photo session with the students and the ASEAN officials.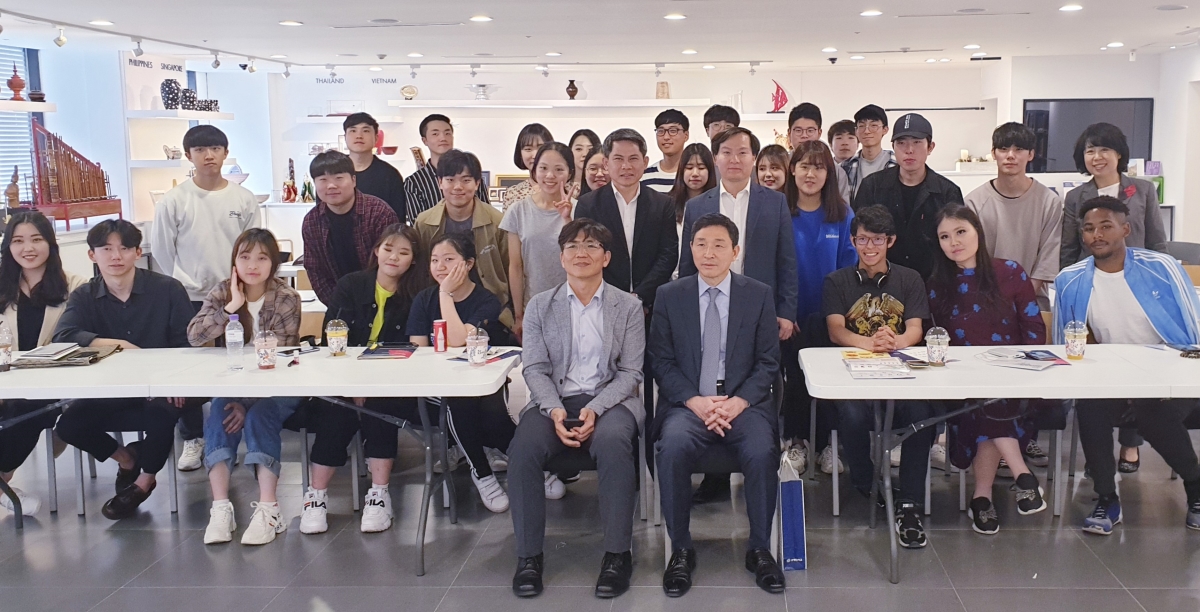 ▲ Group photo of students and H.E. Lee Hyuk, Secretary General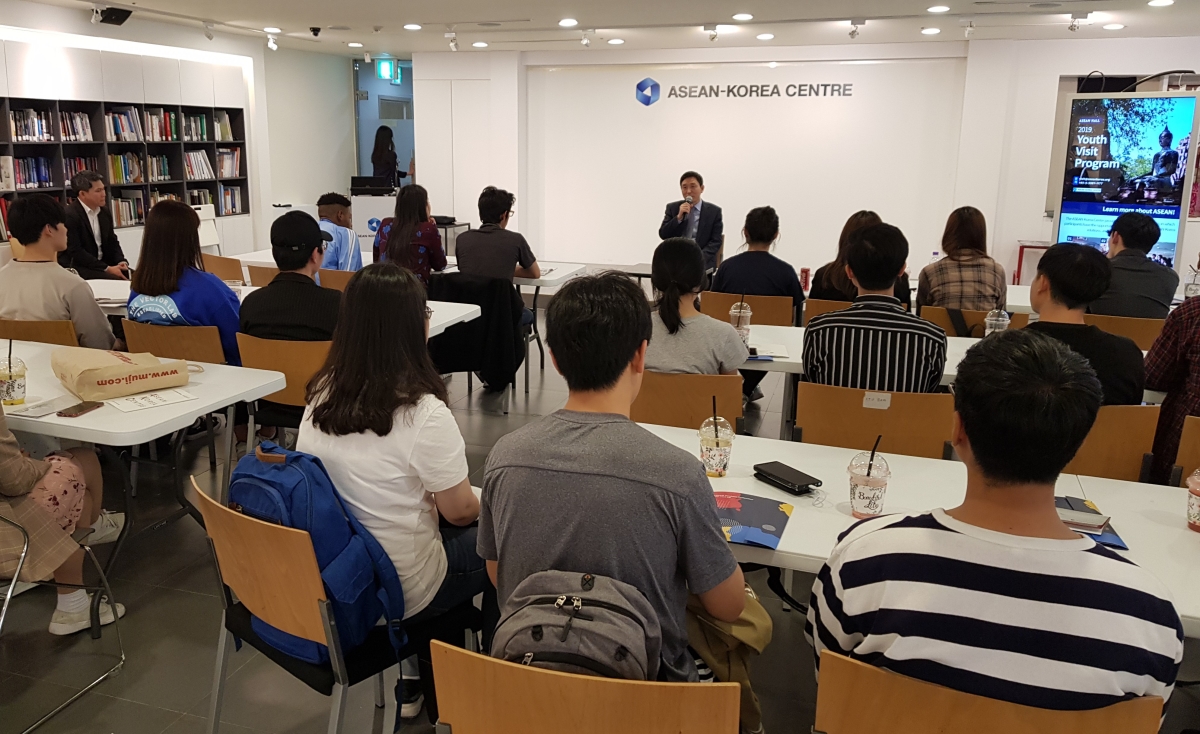 ▲ Welcoming remarks delivered by H.E. Lee Hyuk, Secretary General of AKC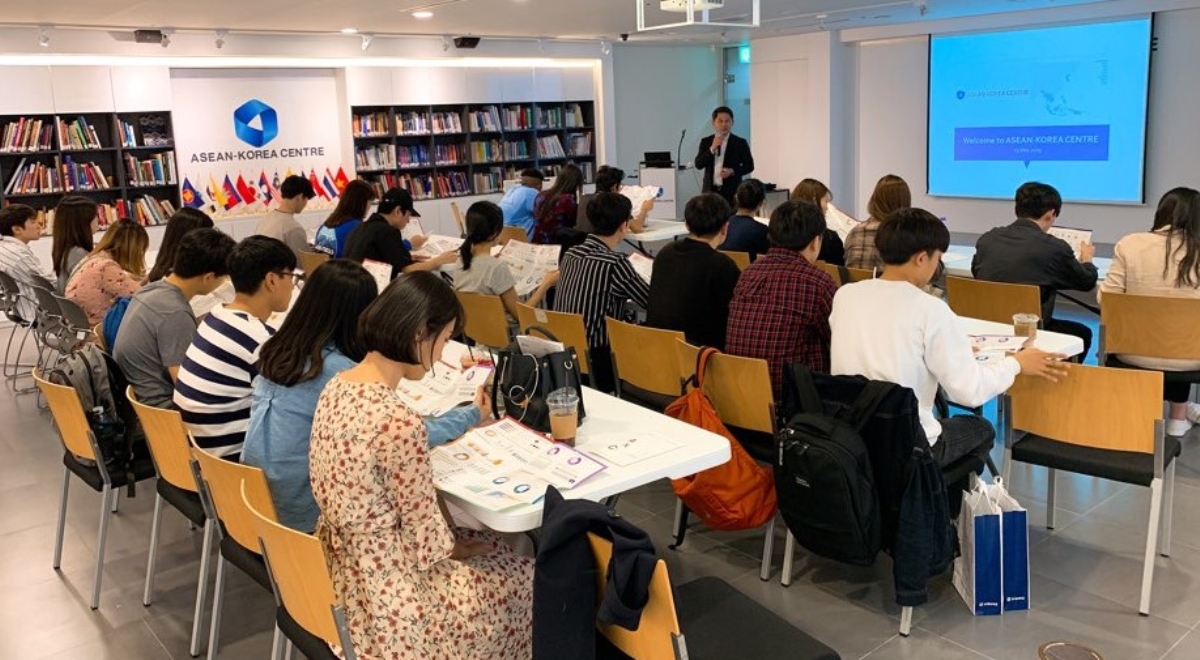 ▲ Briefing conducted by Mr. Nongchitch Khambounheuang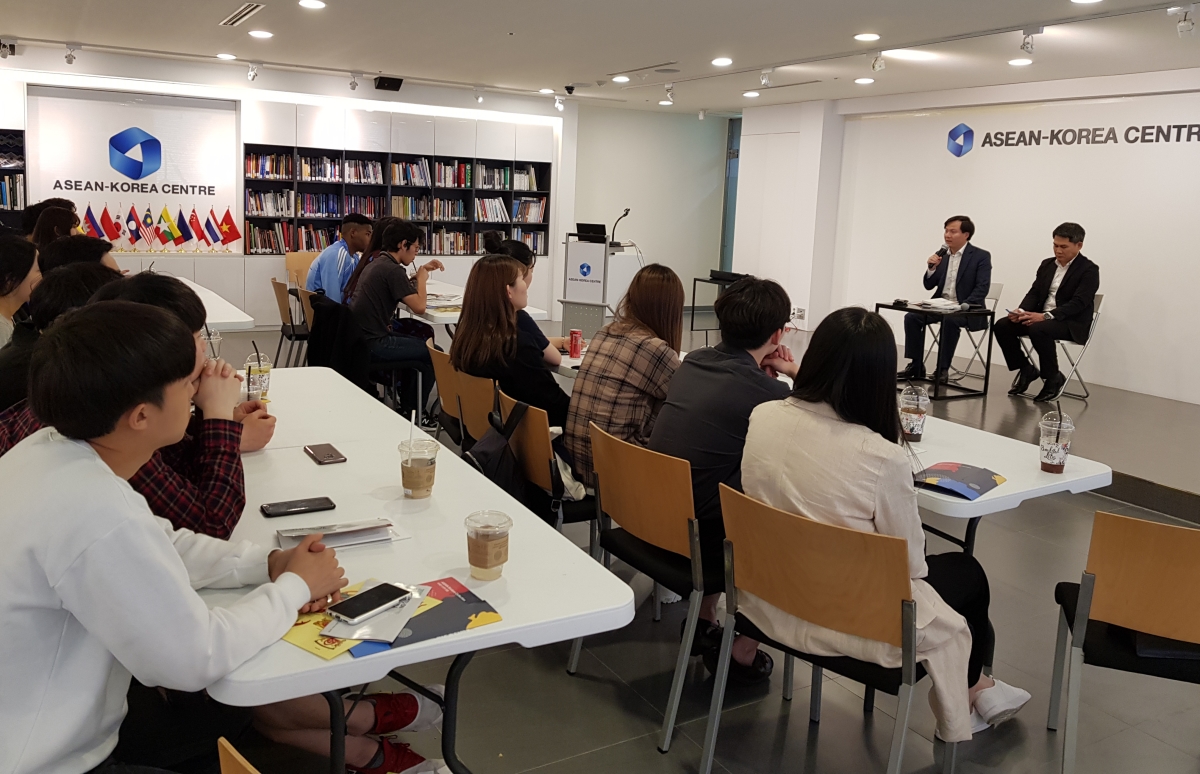 ▲ Q&A roundtable discussion session led by Mr. Phan The Thang and Mr. Nongchith Khambounheuang
The ASEAN Hall of ASEAN-Korea Centre conducts the youth visit program with the aim of raising the awareness of ASEAN and ASEAN-Korea partnership among youths from primary school to university level.
Those who would like to visit the Centre may send their inquiries to aseanhall@aseankorea.org or contact the Centre by calling +82-2-2287-1177.