With the aim of increasing awareness and understanding about ASEAN and international exchange and collaboration among the youths, ASEAN-Korean Centre (AKC) has regularly conducted the ASEAN School Tour and Youth Visit Program at the ASEAN Hall.
During the month of June 2019, AKC had 80 students from 3 schools participating in its School Tour Program. Students had a glimpse of what it would be like working in an intergovernmental organization and enjoyed special lectures pertaining to ASEAN Member States.
School Tour Program for Elementary and Middle School students
For the month of June, there were 80 students from 3 schools that participated in the school program. Here, students were not only able to learn about AKC as an intergovernmental organization, but also enjoyed partaking in various cultural activities through singing traditional songs and poster making.
Date(s): 5, 21, 25 June (Total: 3 sessions)
Participants: Dongdaemun Middle School, Geumho Girls' Middle School and Dang-hyeon Elementary School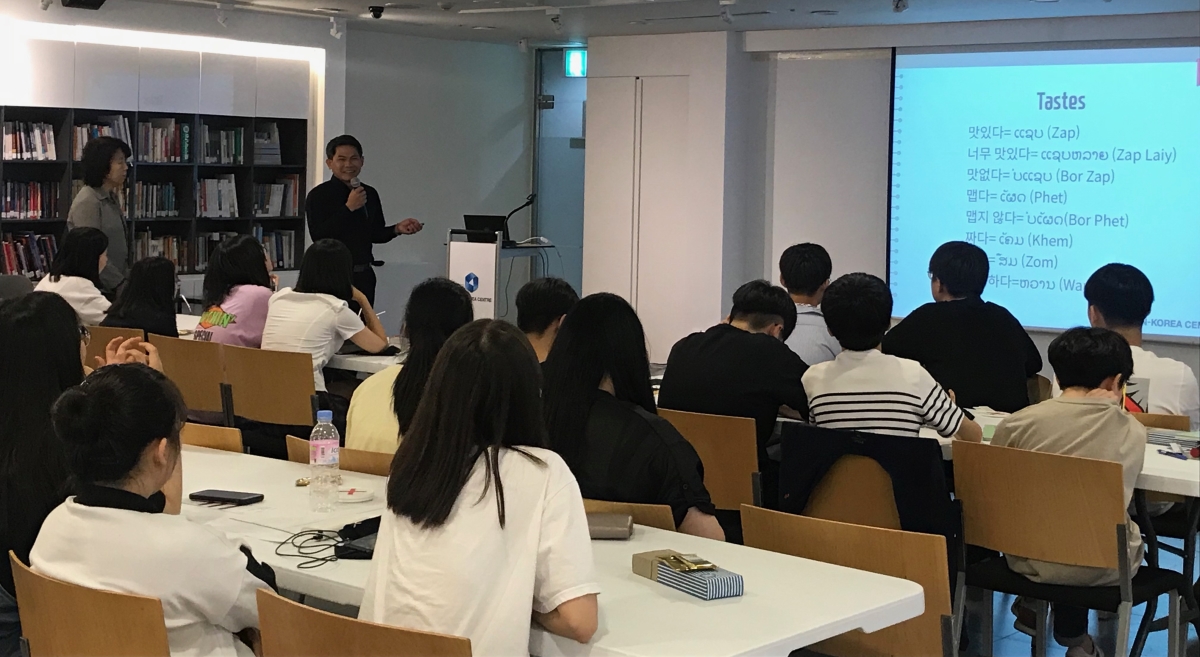 ▲ Mr. Nong engaging with the students during an informative lecture on Laos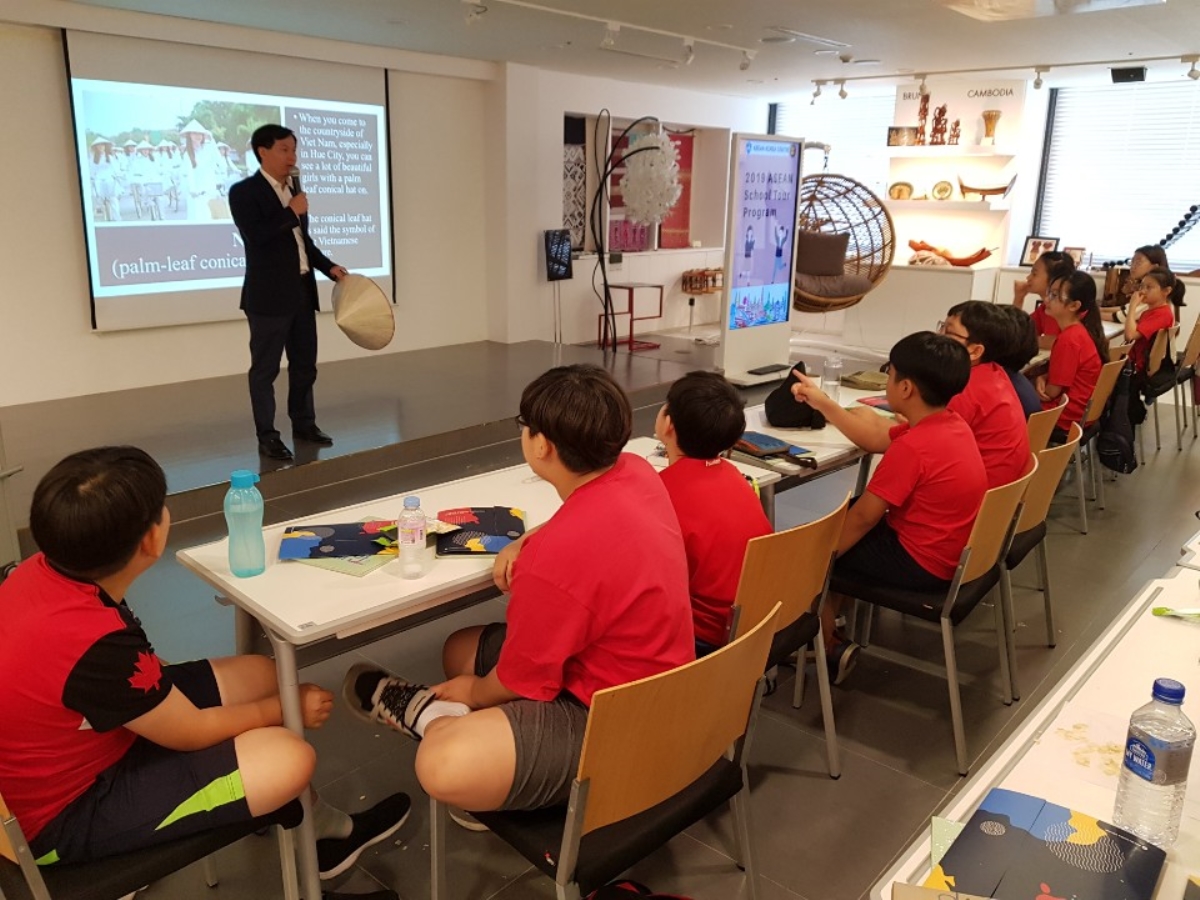 ▲ Mr. Thang sharing about the significance of the Non-la conical hat in Vietnam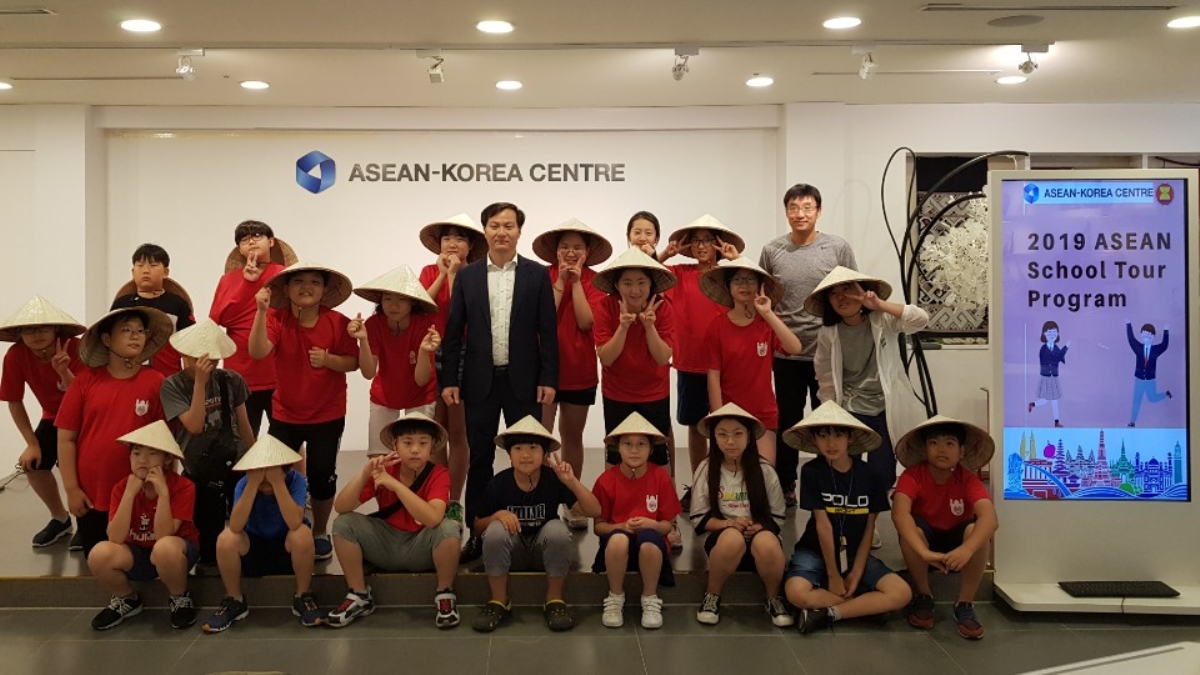 ▲ Group photo with Dang-hyeon Elementary School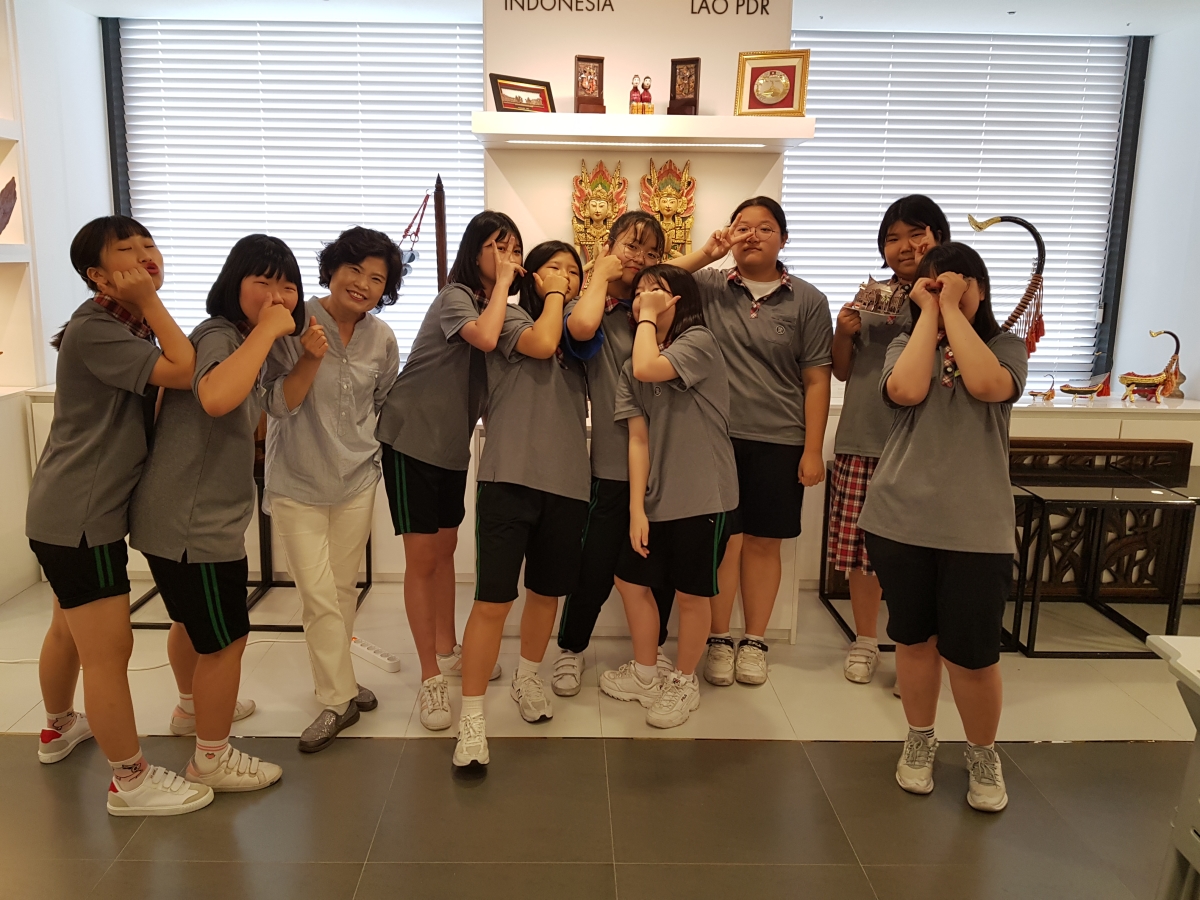 ▲ Geumho Girls's Middle School Students are enjoying exhibits at ASEAN Hall
Held all year-round at the ASEAN Hall of the AKC, 2019 ASEAN School Tour Program consists of diverse educational parts: △ ASEAN Talk with AKC's ASEAN Officials seconded to the AKC, △ Special Lecture on International Organization and career experience, △ ASEAN Quiz Contest, △ Creative cultural activities, etc.
For more details on ASEAN School Tour and Youth Visit Program at the ASEAN Hall, please contact: visit@aseankorea.org, tel. 02-2287-1177/02-2287-1173