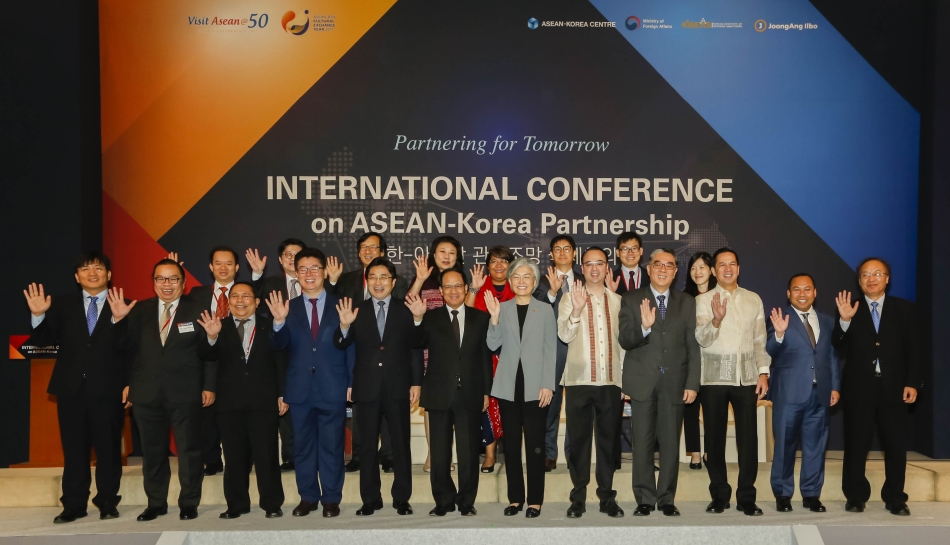 ▲ Commemorative photo | Lotte Hotel Seoul, Korea
The ASEAN-Korea Centre (Secretary General Kim Young-sun) held the International Conference on the ASEAN-Korea Partnership together with the Ministry of Foreign Affairs of the ROK, the Korea Institute of Southeast Asian Studies (KISEAS), and the JoongAng Ilbo on 30 August 2017 at Lotte Hotel, Seoul, Korea. Held under the theme of "Partnering for Tomorrow," the Conference highlighted developments in the ASEAN-Korea partnership in the past three decades and shared insights on how the relations will further evolve.
Opening Ceremony was attended by Kim Young-sun, Secretary General of the ASEAN-Korea Centre, Le Luong Minh, Secretary General of the ASEAN, Kang Kyung-wha, Minister of the Foreign Affairs of the ROK, and Alan Peter Cayetano, Secretary of Foreign Affairs of the Philippines, as well as guests from the academia, government, media, and economic circles. The Conference was composed of two sessions: i) 50th Anniversary of ASEAN and Prospects for ASEAN-Korea Relations and ii) Socio-cultural Cooperation between ASEAN and Korea. Key speakers include Ong Keng Yong, Former Secretary General of ASEAN and Executive Deputy Chairman of the S. Rajaratnam School of International Studies at Nanyang Technological University from ASEAN and Lee Choong-lyol, Director General of the KISEAS and Professor at the Korea University from Korea.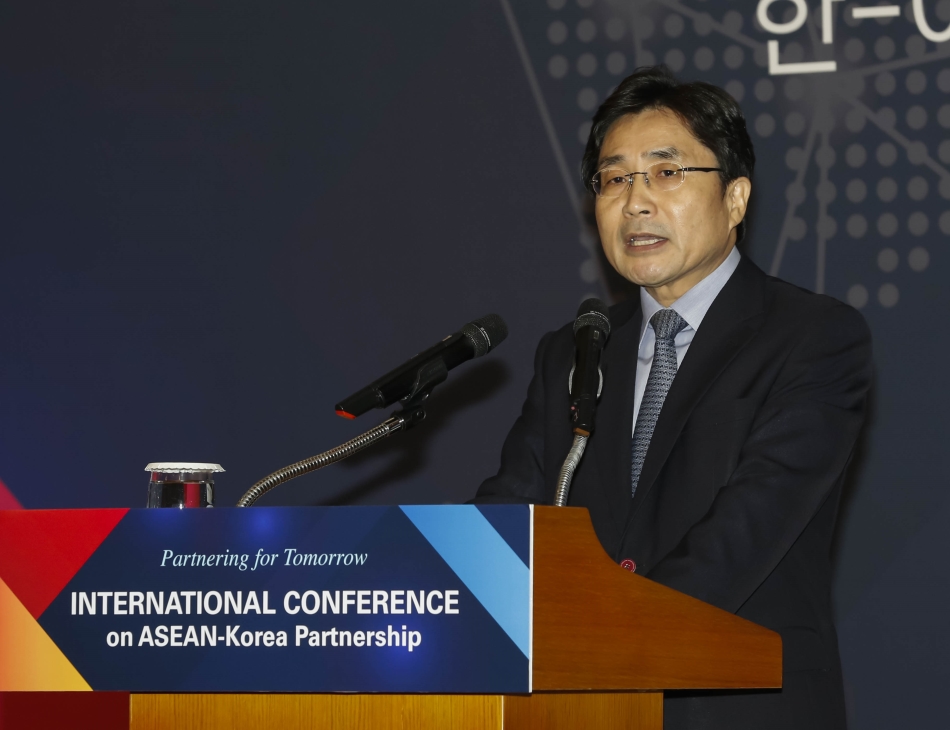 ▲ Kim Young-sun, Secretary General of the ASEAN-Korea Centre delivering an opening remarks | Lotte Hotel Seoul, Korea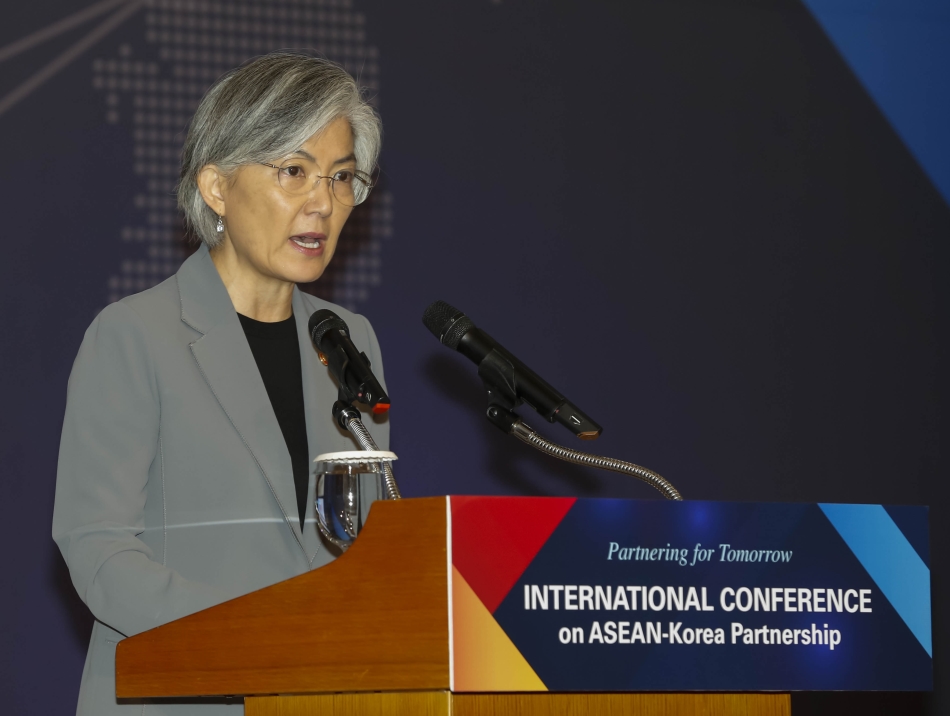 ▲ Kang Kyung-wha, Minister of Foreign Affairs of the ROK, delivering keynote speech| Lotte Hotel Seoul, Korea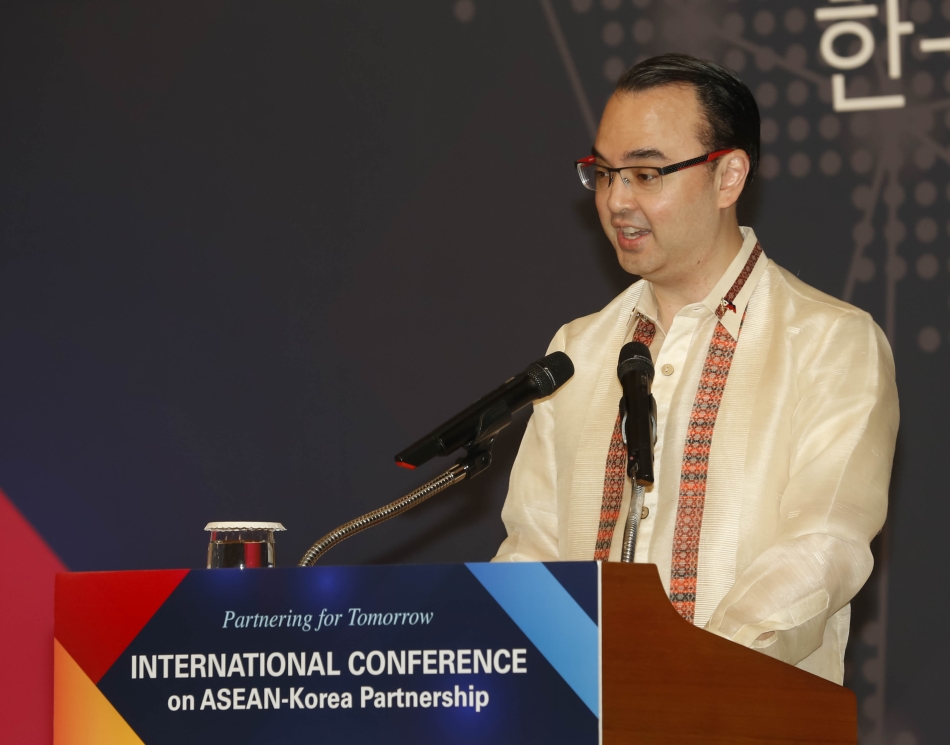 ▲ Alan Peter Cayetano, Secretary of Foreign Affairs of the Philippines | Lotte Hotel Seoul, Korea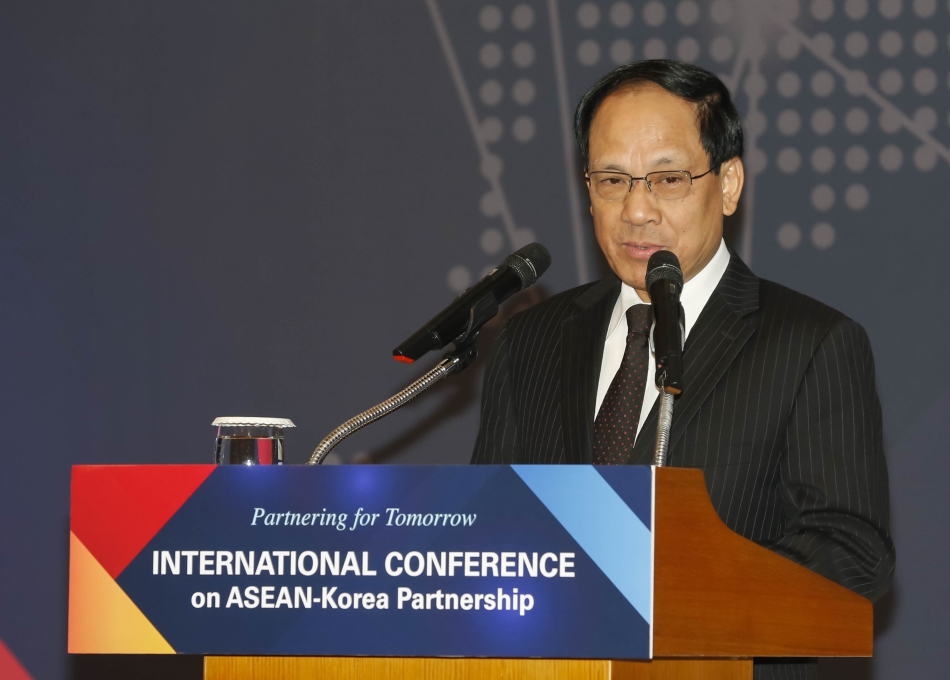 ▲ Le Luong Minh, Secretary General of ASEAN, delivering congratulatory remarks | Lotte Hotel Seoul, Korea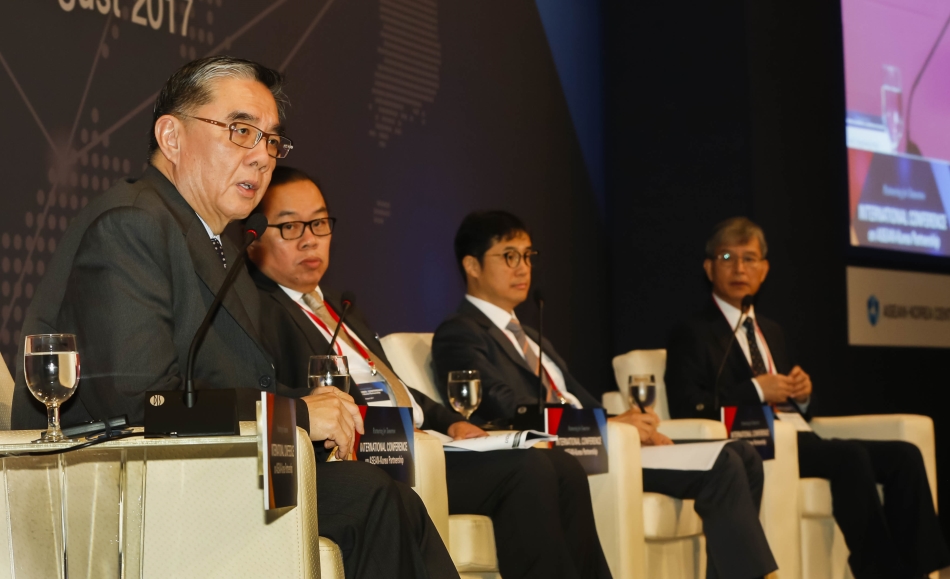 ▲ Session 1: 50th Anniversary of ASEAN and Prospects for ASEAN-Korea Relations (Politics and Security) | Lotte Hotel Seoul, Korea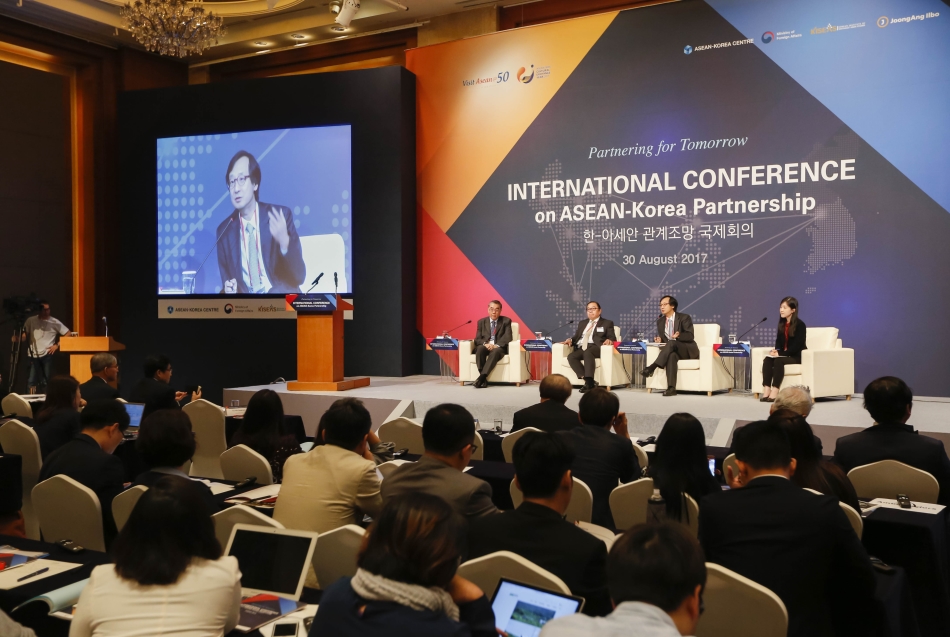 ▲ Session 1: 50th Anniversary of ASEAN and Prospects for ASEAN-Korea Relations (Economy) | Lotte Hotel Seoul, Korea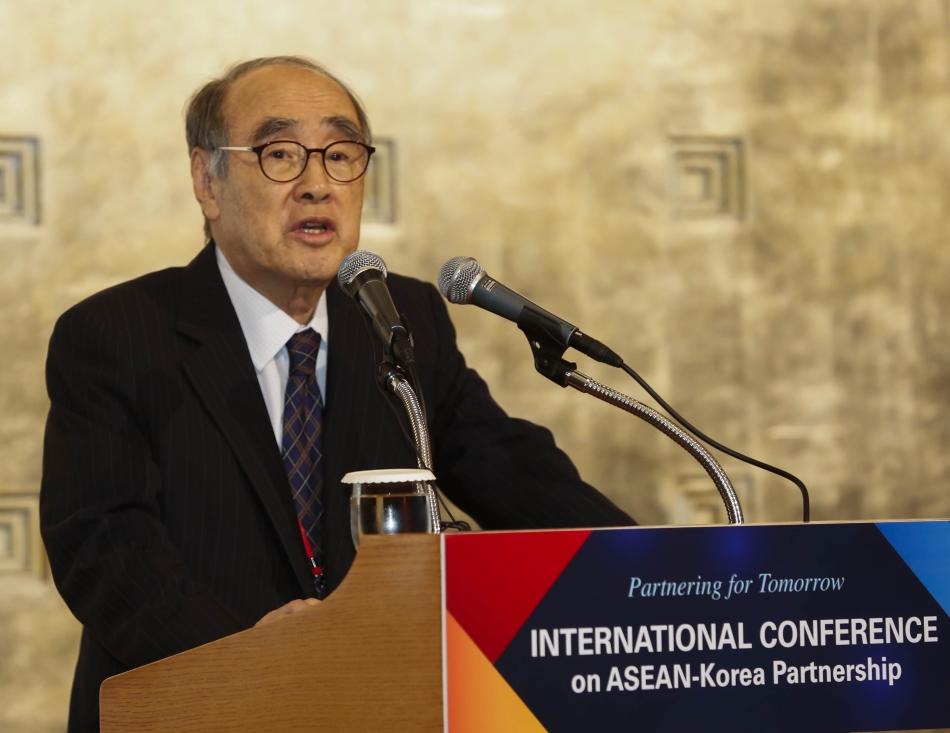 ▲ Lee Hong-koo, Former Prime Minister of the ROK, delivering a remarks at a VIP Luncheon | Lotte Hotel Seoul, Korea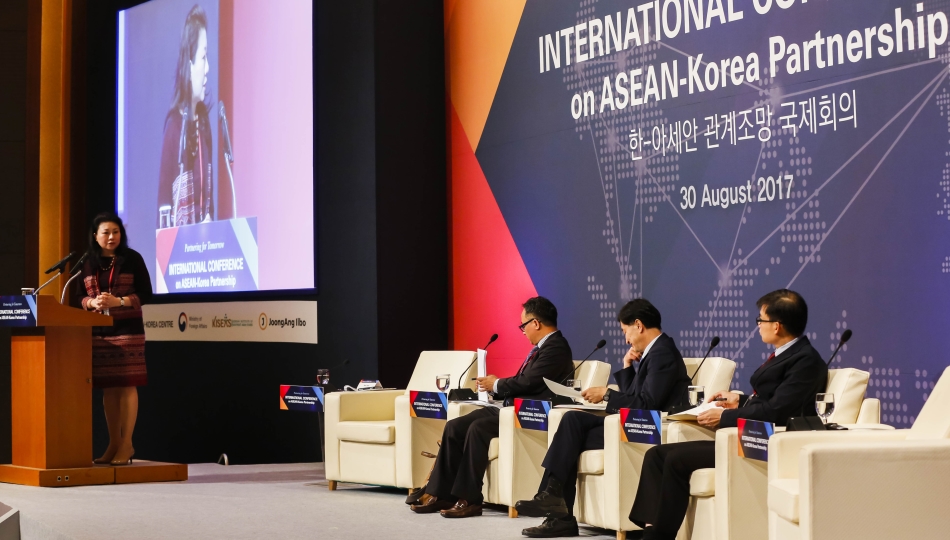 ▲ Session 2: Socio-Cultural Cooperation between ASEAN and Korea (Sub-session 1: Embracing Diversity for a Participative and Inclusive Community) | Lotte Hotel Seoul, Korea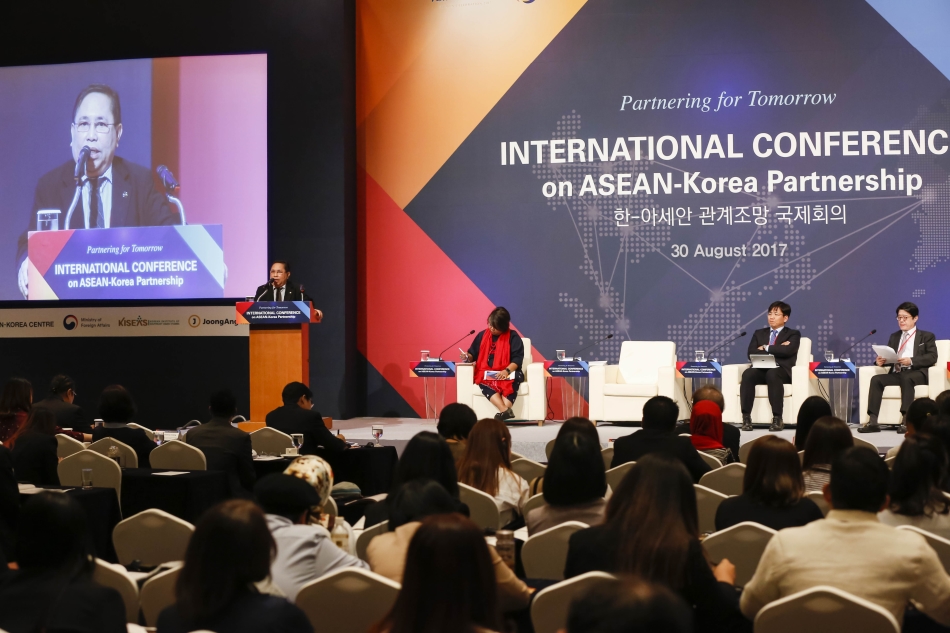 ▲ Session 2: Socio-Cultural Cooperation between ASEAN and Korea (Sub-session 2: Working Together towards a Sustainable and Resilient Community) | Lotte Hotel Seoul, Korea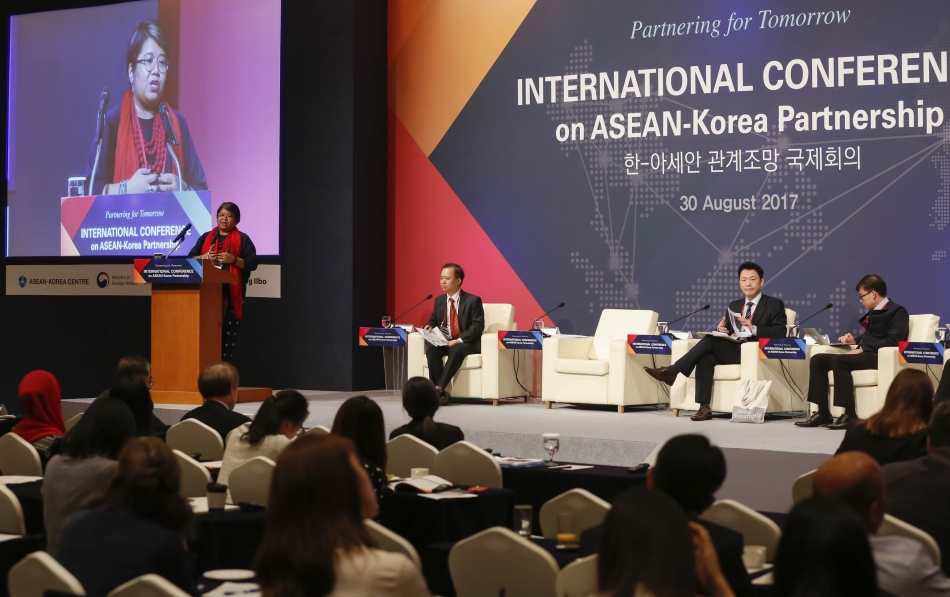 ▲ Session 2: Socio-Cultural Cooperation between ASEAN and Korea (Sub-session 3: Exploring Cultural Cooperation for a Dynamic and Harmonious Community) | Lotte Hotel Seoul, Korea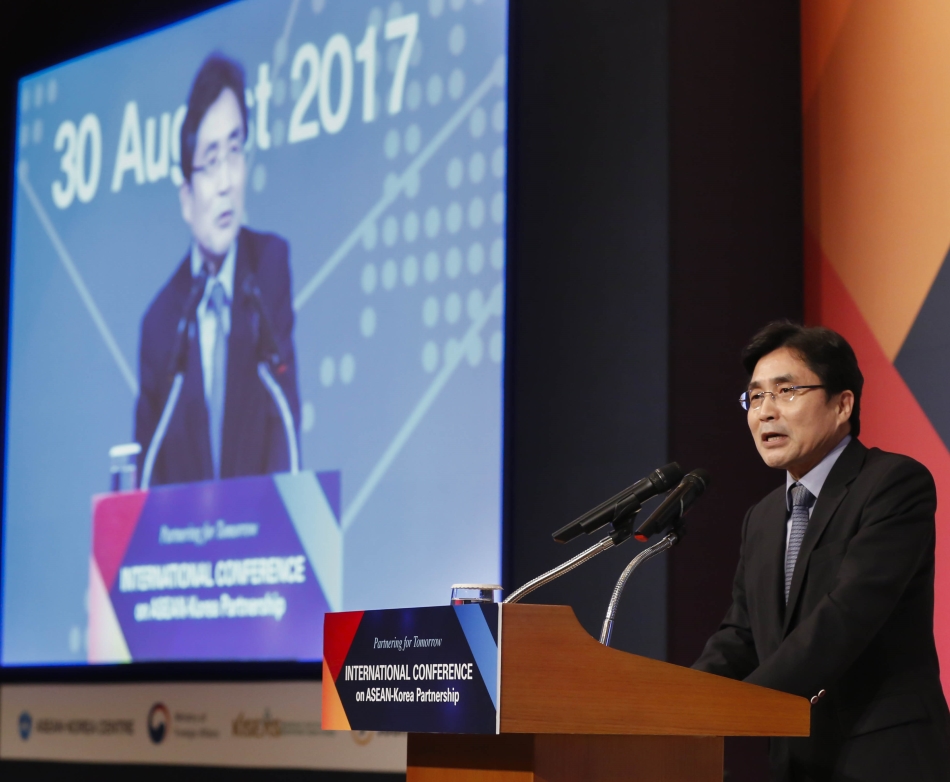 ▲ Secretary General Kim Young-sun, delivering a closing remarks | Lotte Hotel Seoul, Korea