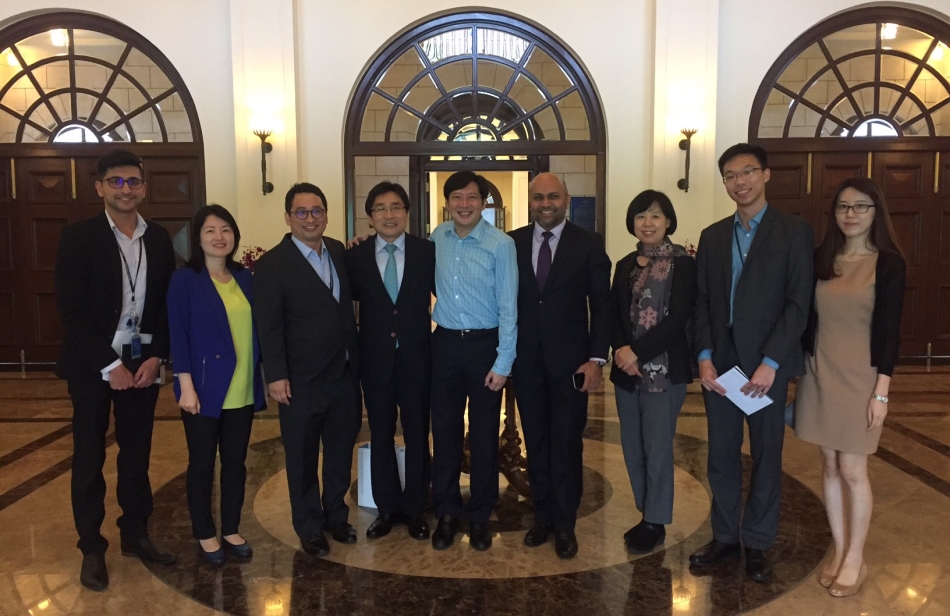 ▲ Group photo | Singapore
The Secretary General of the ASEAN-Korea Centre, Kim Young-sun, met with the Director General of the ASEAN Directorate of the Ministry of Foreign Affairs of Singapore, Gerard Ho.
They had discussions on the achievements of the AKC and its programs planned for FY2017, and consulted in regard to the areas the two countries can specifically cooperate in. They further exchanged views on the future prospects of the region, in the context of ASEAN-Korea relations, amid the many ongoing developments.