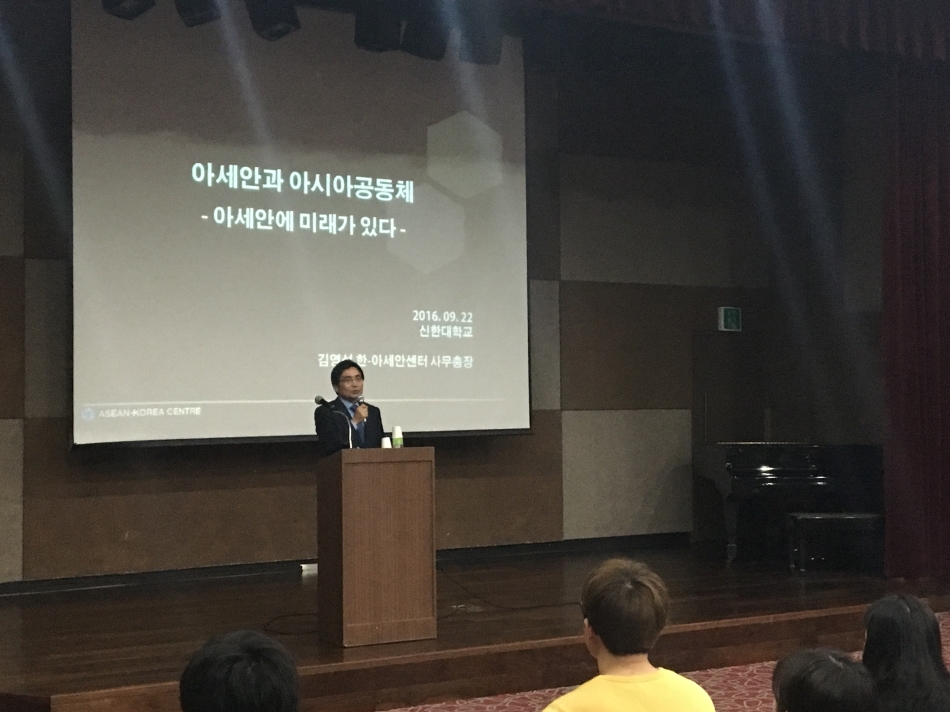 ▲ Special lecture | Shinhan University
H.E. Kim Young-sun, Secretary General of the ASEAN-Korea Centre delivered a special lecture at the Shinhan University under the theme of 'ASEAN & Asia Community: Emerging ASEAN and Korea' on 22 September 2016.
In his lecture, he discussed challenges and opportunities ASEAN will create as a new growth engine for the global economy and also touched upon the current affairs related to East Asia Communiy buliding.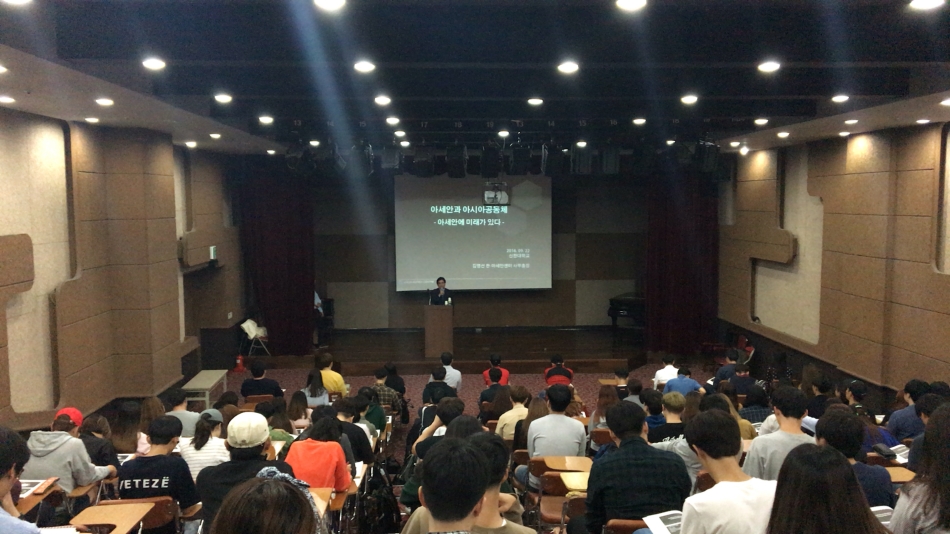 ▲ Special lecture | Shinhan University