On 25 November, 19 delegates of Busan Dongnae High School participated in the ASEAN-Korea Centre's Online School Tour Program. The delegates are the high school students who are actively involved in the student club called the Good International Campaigners (GICs). While exploring their areas of interest?international relations and exchanges?they learned of the Centre's ASEAN School Tour Program and proactively requested the program. In particular, due to the COVID situations, online programs were introduced, which enabled them to finally participate while the distance has been an obstacle hindering their visit to the Centre. We can call this the silver lining of the pandemic.
In an effort to meet the students' interests and needs, Lee Kyeong-a, Director of ASEAN Hall, made a lecture more focused on the definition and roles of international organizations. Khaing Mme Mme Htun, Head of Culture and Tourism Unit, who was dispatched from Myanmar Hotel and Tourism Ministry, introduced the society, culture, and language of Myanmar.
Following the ASEAN Golden Bell Quiz, Discussion Session was joined by another ASEAN official, Siti Tri Joelyartini, Deputy Head of Development Planning and General Affairs Unit, who was sent from Indonesian Ministry of Trade. They discussed many topics with students, including the differences between ASEAN and EU, their experiences of working in international organizations, and so on. Abreast with the New Normal age, we sent the craft kits in advance and students undertook untact cultural experiences and assembled Indonesian traditional house and Vietnamese coffee shop.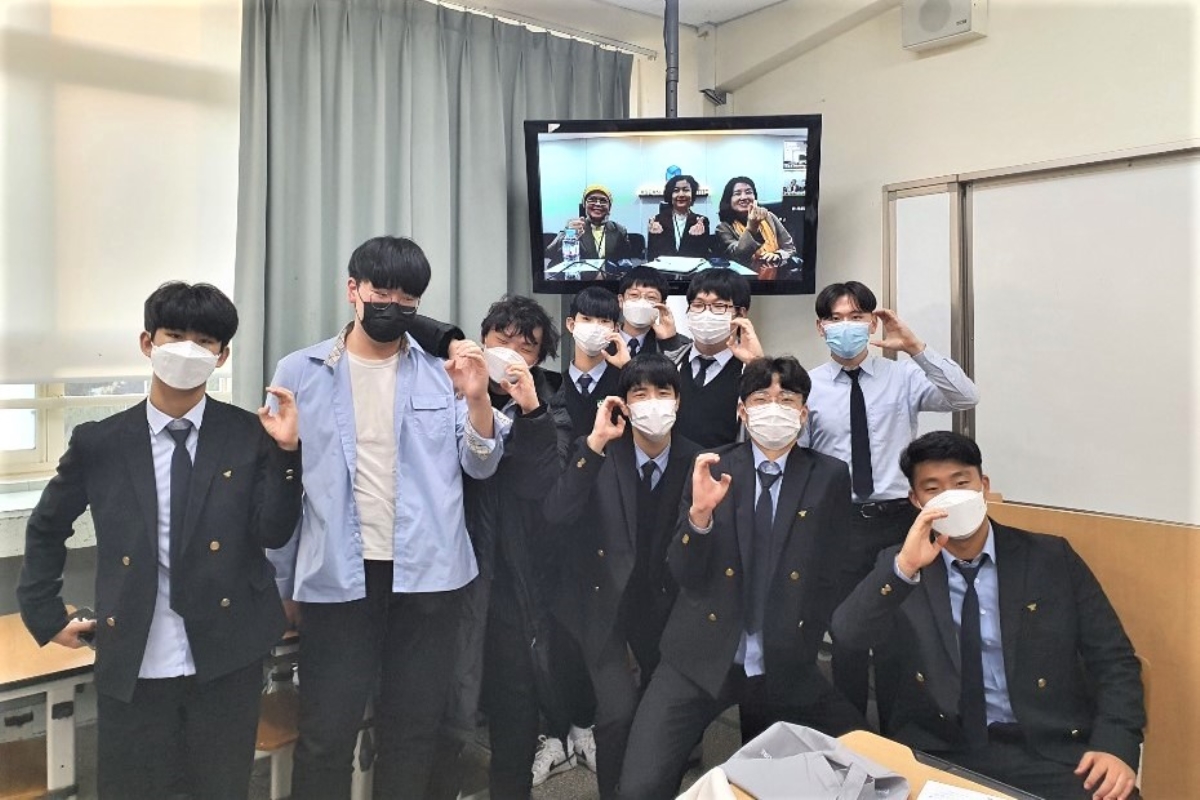 ▲ Dongnae High School GICs On-site Group Photo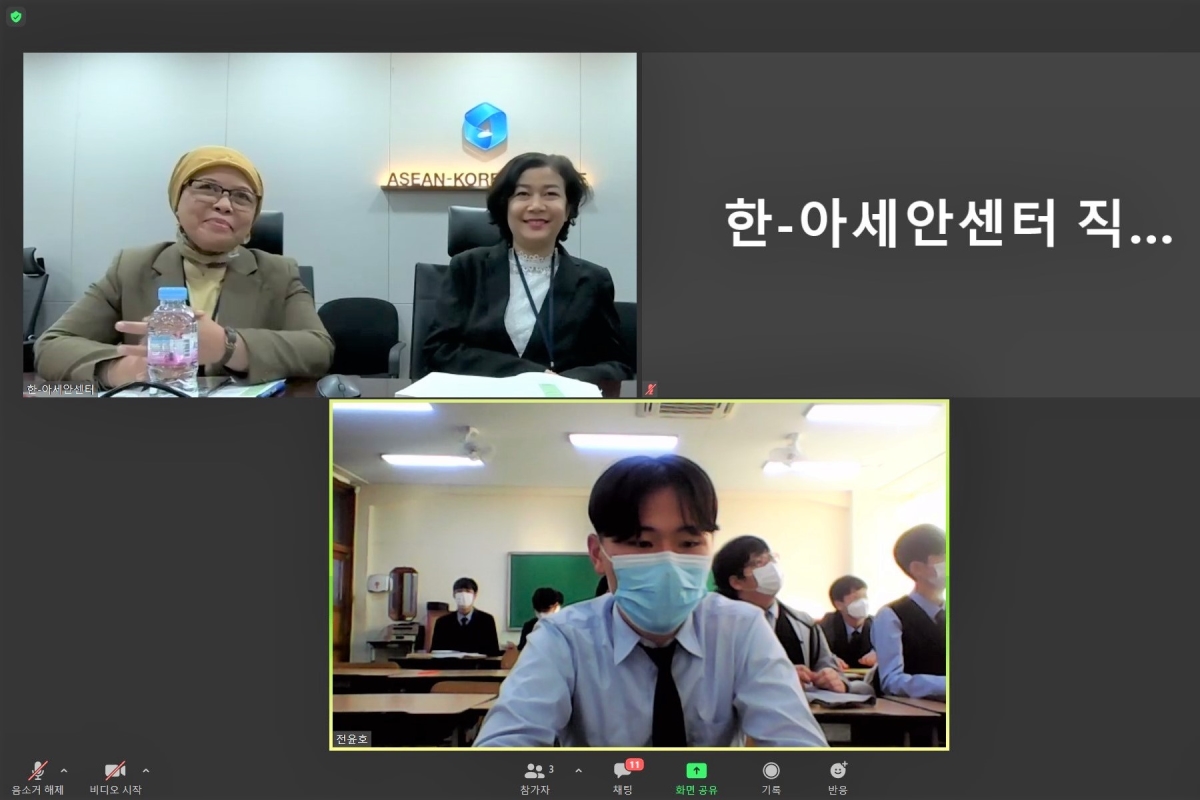 ▲ Discussion Session with ASEAN Officials 1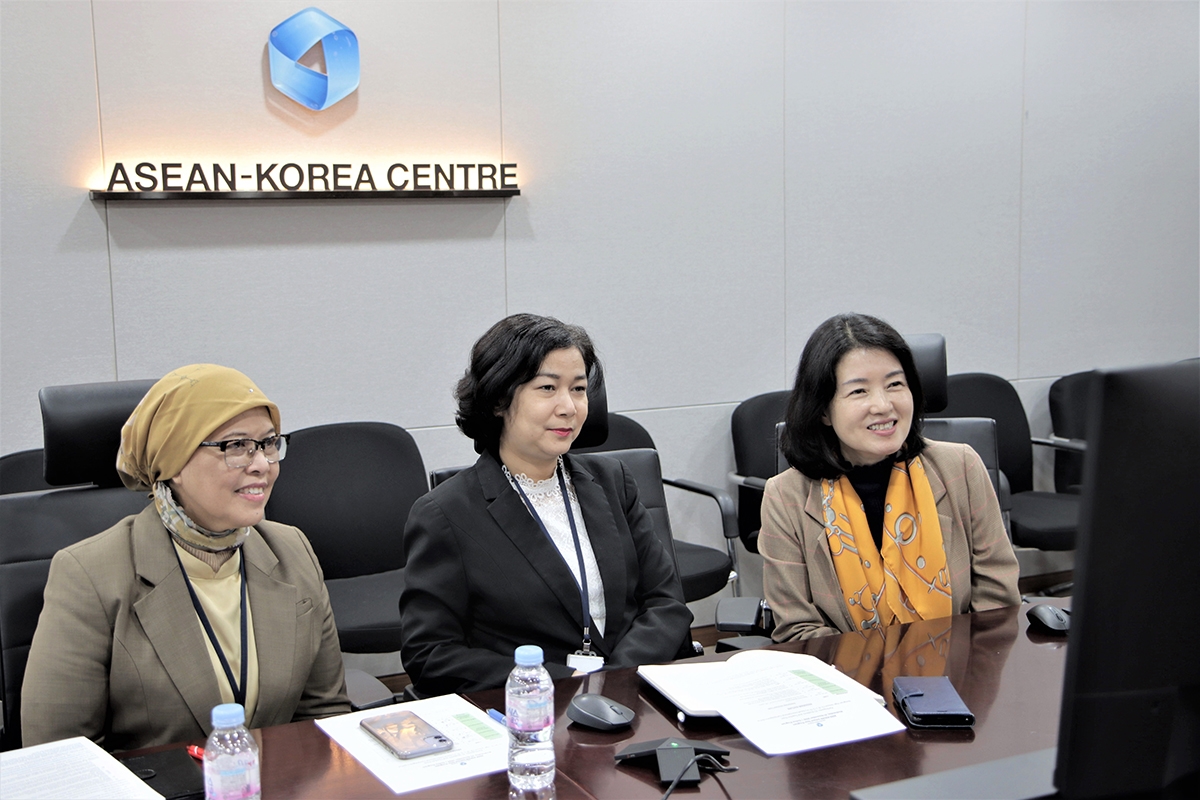 ▲ Discussion Session with ASEAN Officials 2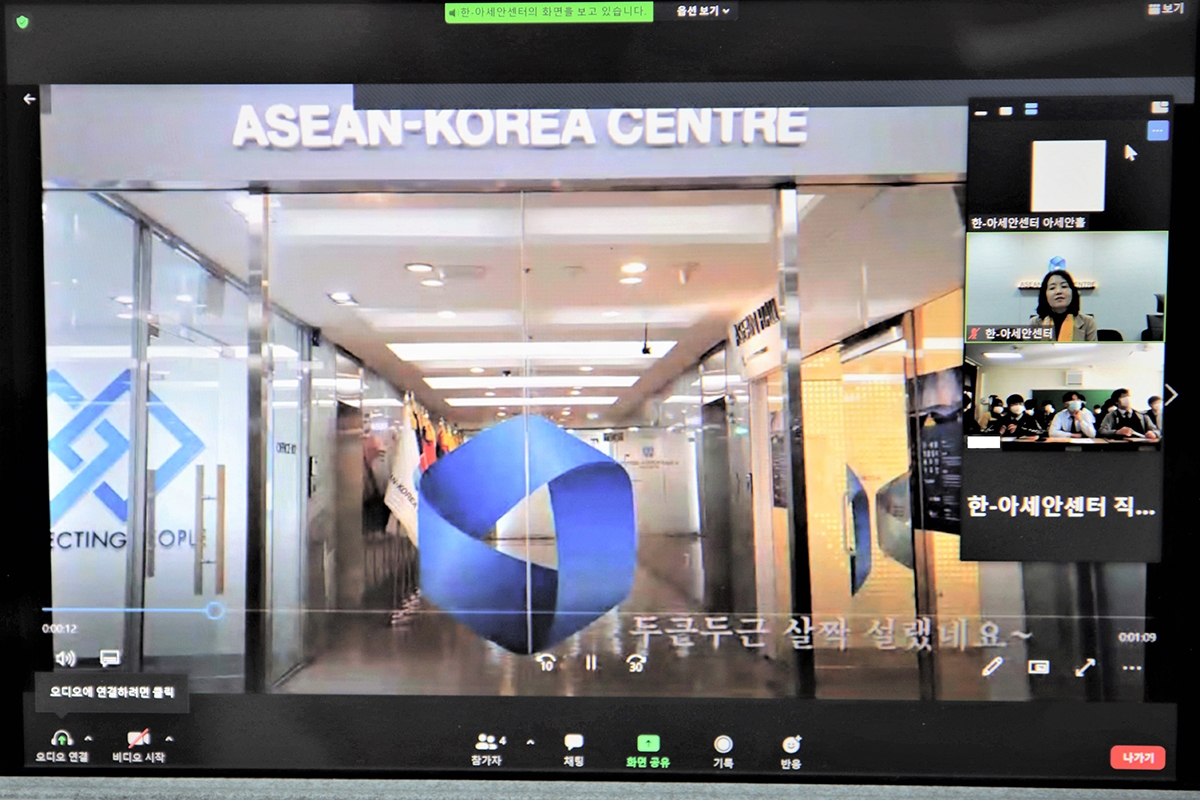 ▲ Delegates Virtually Visiting the ASEAN Hall by Watching the Video 'Way to AKC'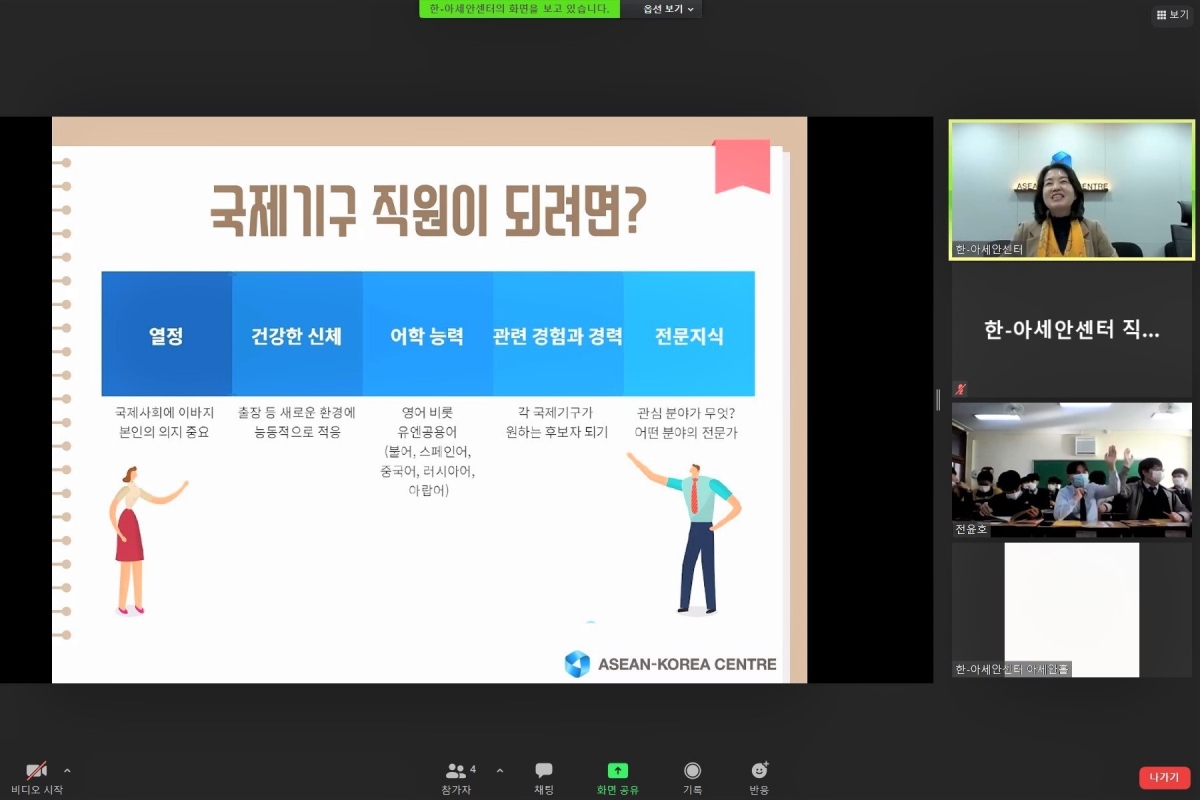 ▲ Lecture on the Definition and Roles of International Organizations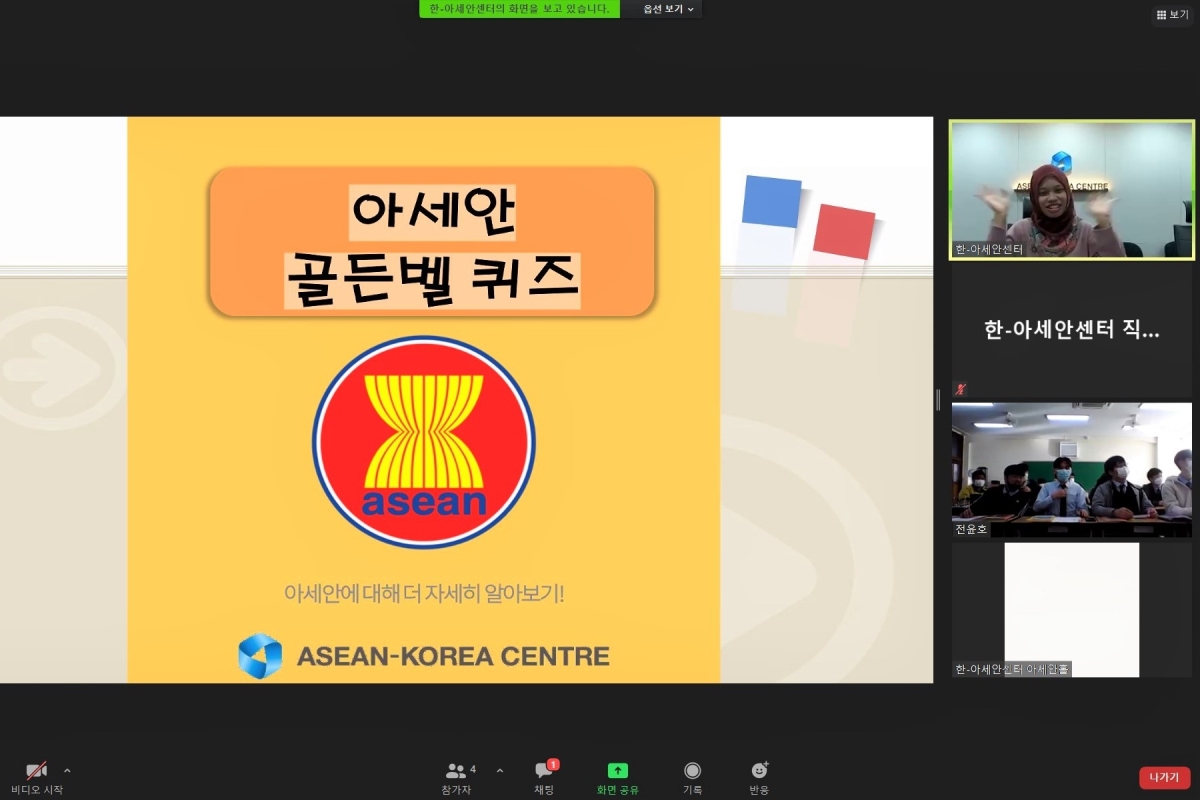 ▲ ASEAN Golden Bell Quiz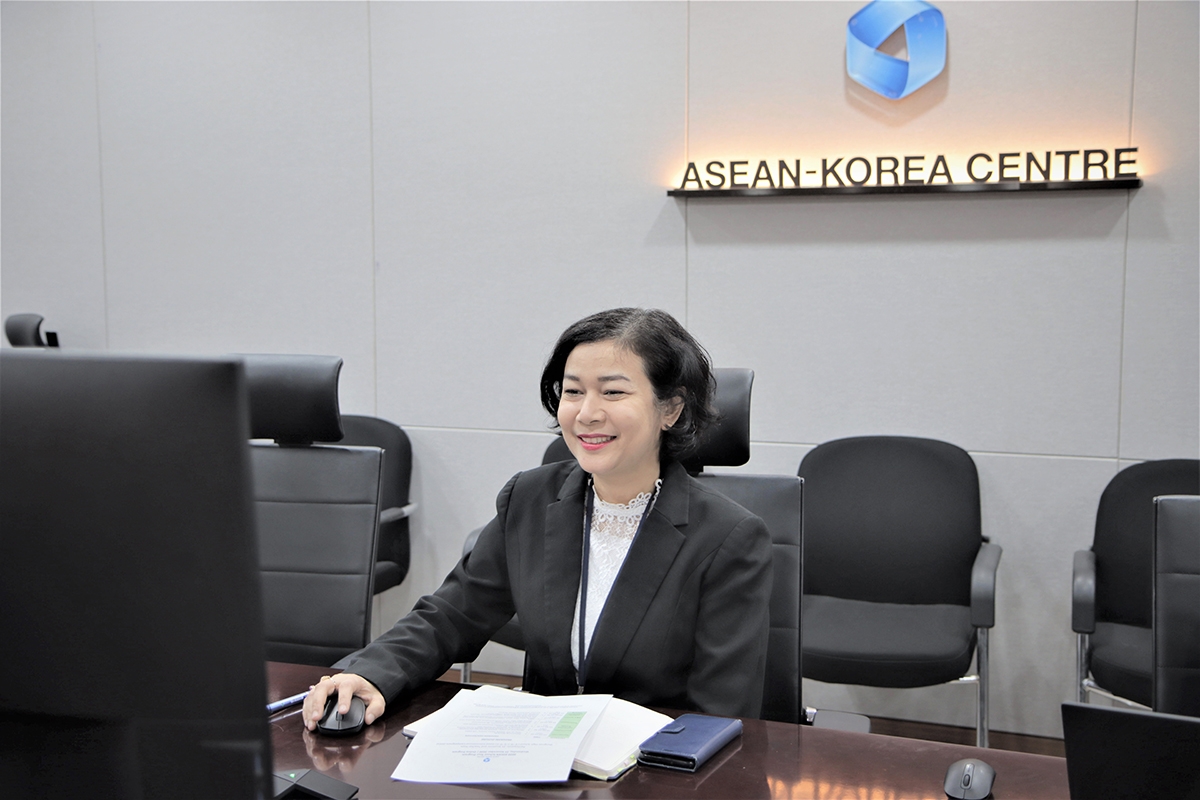 ▲ Lecture on Myanmar by Ms. Khaing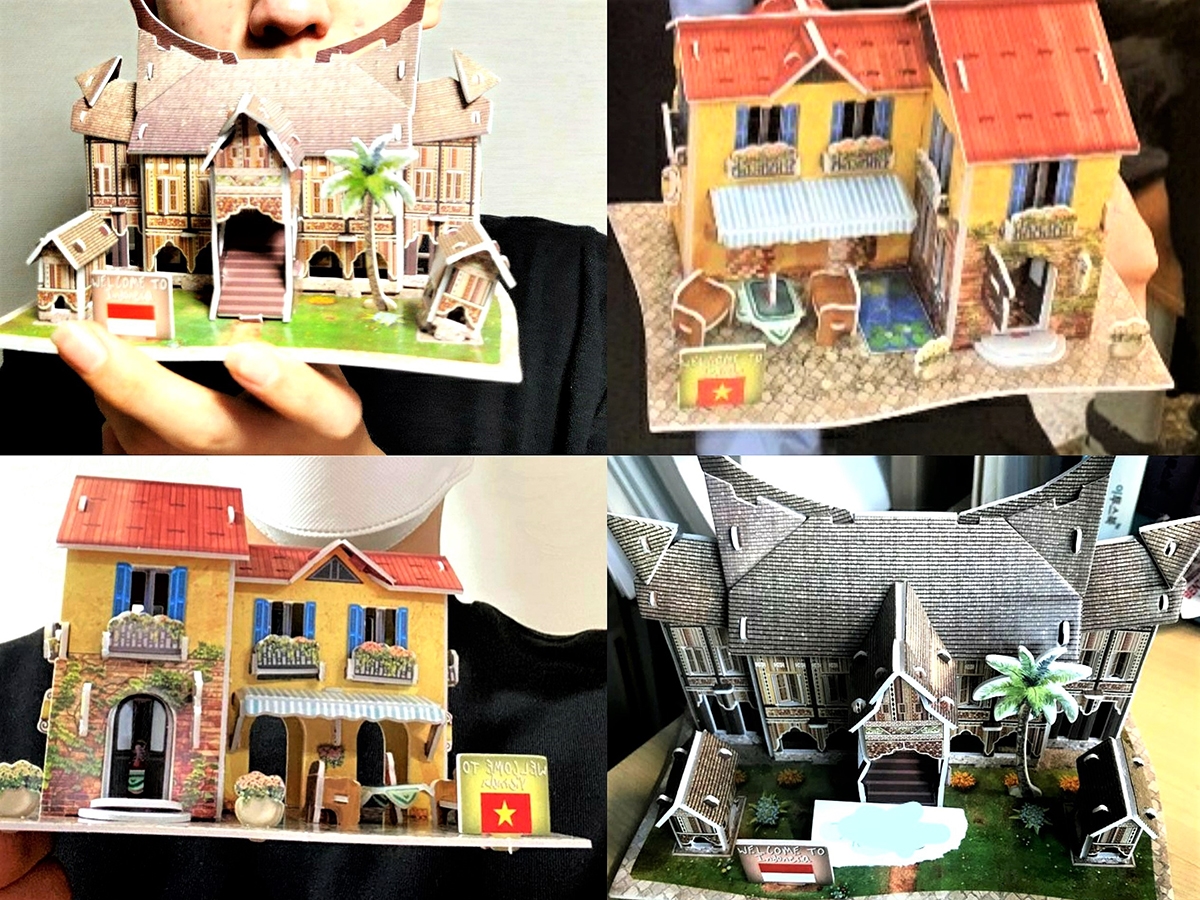 ▲ Untact Cultural Experiences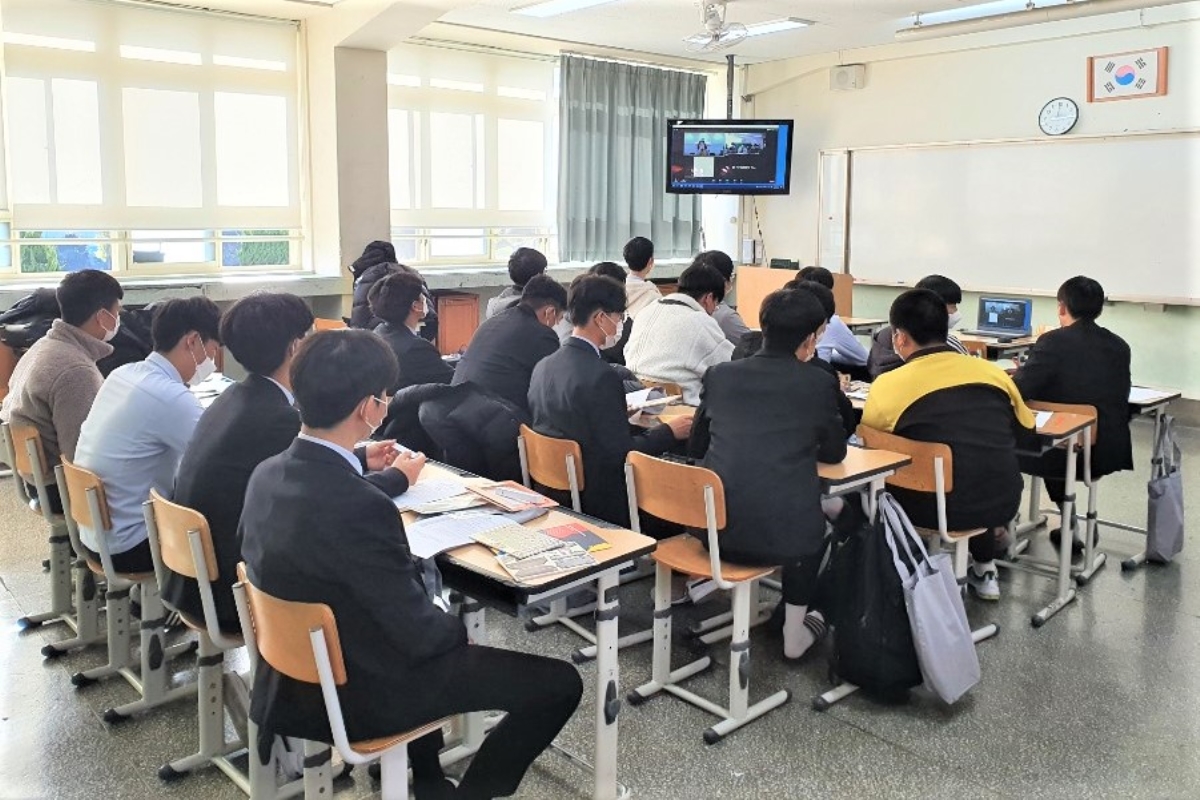 ▲ Delegates Paying Attention to the Lecture
The ASEAN-Korea Centre organizes the School Tour and Youth Visit Program with the aim of raising the awareness of ASEAN and ASEAN-Korea partnership among youths from primary school to university level.
Under the Ministry of Education's initiative, 'Ggoomgil', the Centre has been offering the ASEAN School Tour programs that provide students, not only Korean but also students from all ASEAN Member States, with the opportunities to experience cultural aspects of ASEAN Member States and gives a glimpse of the potential career at an intergovernmental organization.
In the situation of COVID-19, the Centre is conducting the visit programs in strict compliance with the preventive measure guidelines and taking thorough disinfection and sterilization measures for each visit.
If you are interested in the Centre's visit programs, please contact the Centre via aseanhall@aseankorea.org or 02-2287-1177