The ASEAN-Korea Centre runs the ASEAN School Tour Program throughout the year in order to raise awareness and understanding of ASEAN. Under the COVID 19 situation, the AKC continues to provide online programs, which has opened the accessibility for regionally distant schools to participate in the program, also allowing for engagement with wider groups of students.
The ASEAN-Korea Centre conducted School Tour Programs for 370 students in the month of October (7th, 14th, 25th, 27th) with Seoul Banghwa Middle School, Mokpo Moontae Middle School, and Yongin Dongbaek Middle Schools. Students enjoyed learning about ASEAN, International Organizations, and ASEAN-Korea Centre through special lectures, Golden Bell Quiz and various cultural activities. Additionally, ASEAN Officials from the Philippines, Laos, Malaysia and Brunei took rounds participating in the Programs to introduce their respective countries and answer students' questions during Q&A discussions sessions.
Lastly, crafting session was left to the students to make the Singapore China house paper crafts that had been sent in advance. With taking group photos, the online School Tour Program was concluded.
The following is a testimonial from a student:
"I developed a more positive view of ASEAN and a better understanding of ASEAN. Thank you for making it easy to learn about ASEAN which I had not been familiar with before."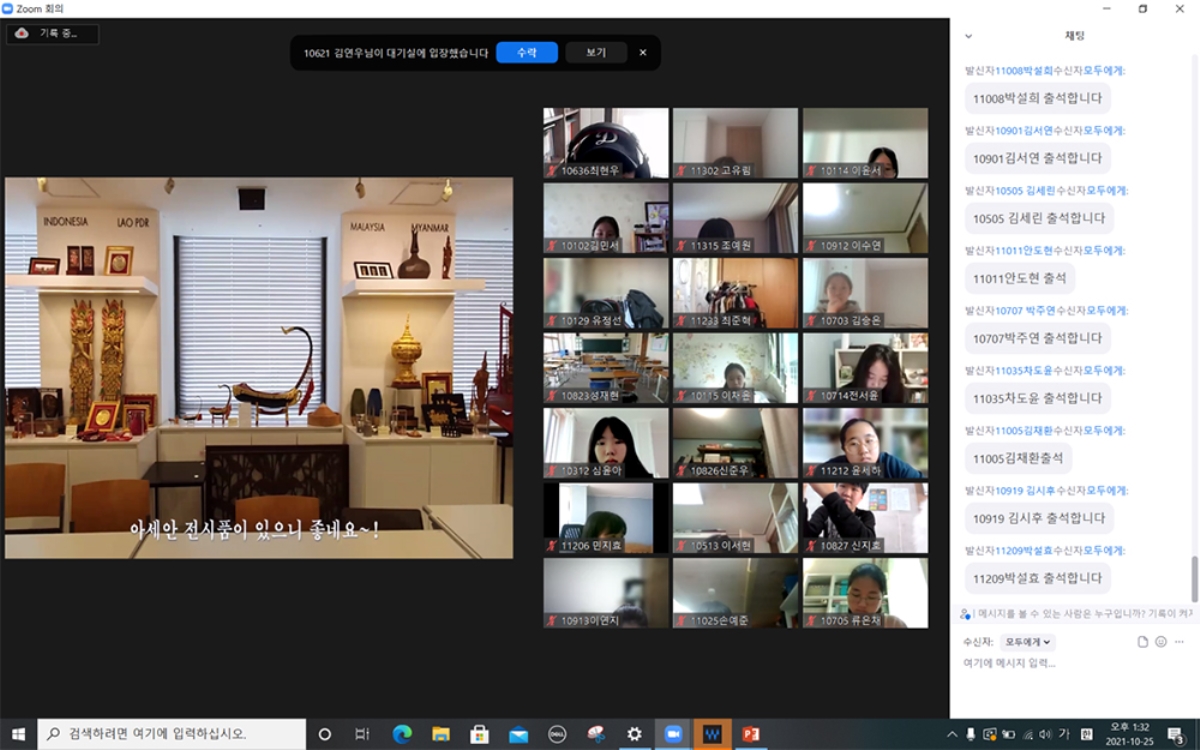 ▲ Screening of "Way to ASEAN-Korea Centre" VR Video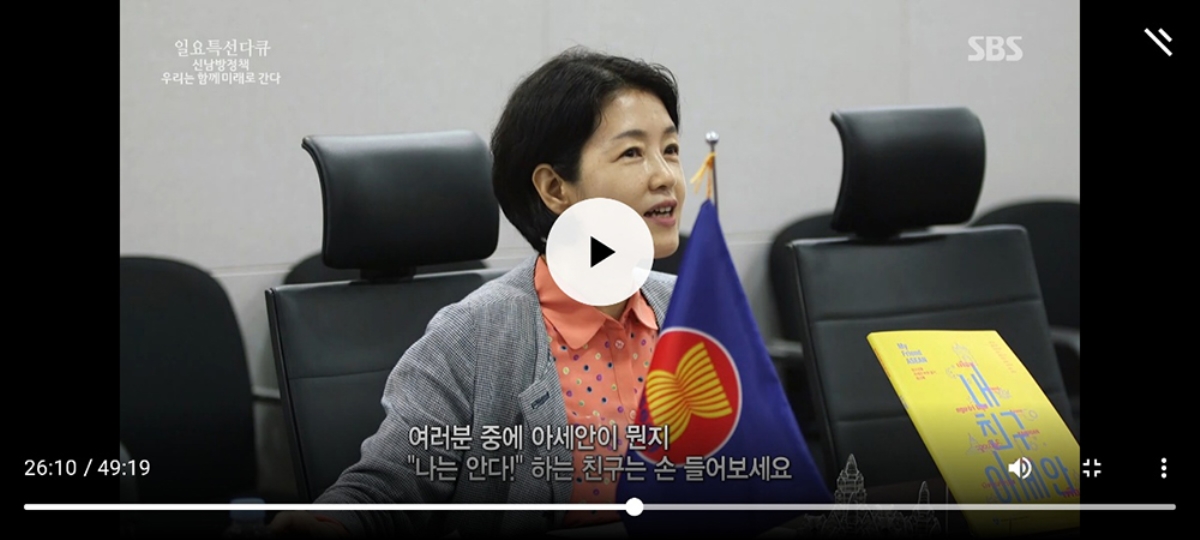 ▲ School Tour Program featured on SBS Sunday Special Documentary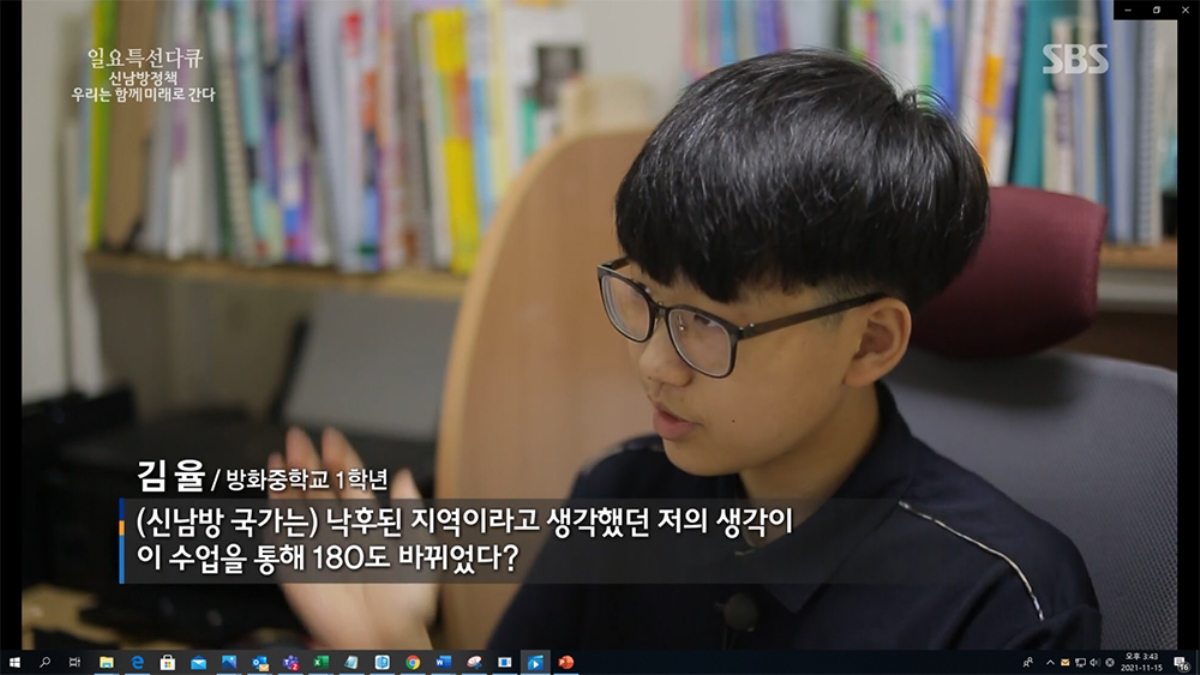 ▲ Interview of Student Participant from School Tour Program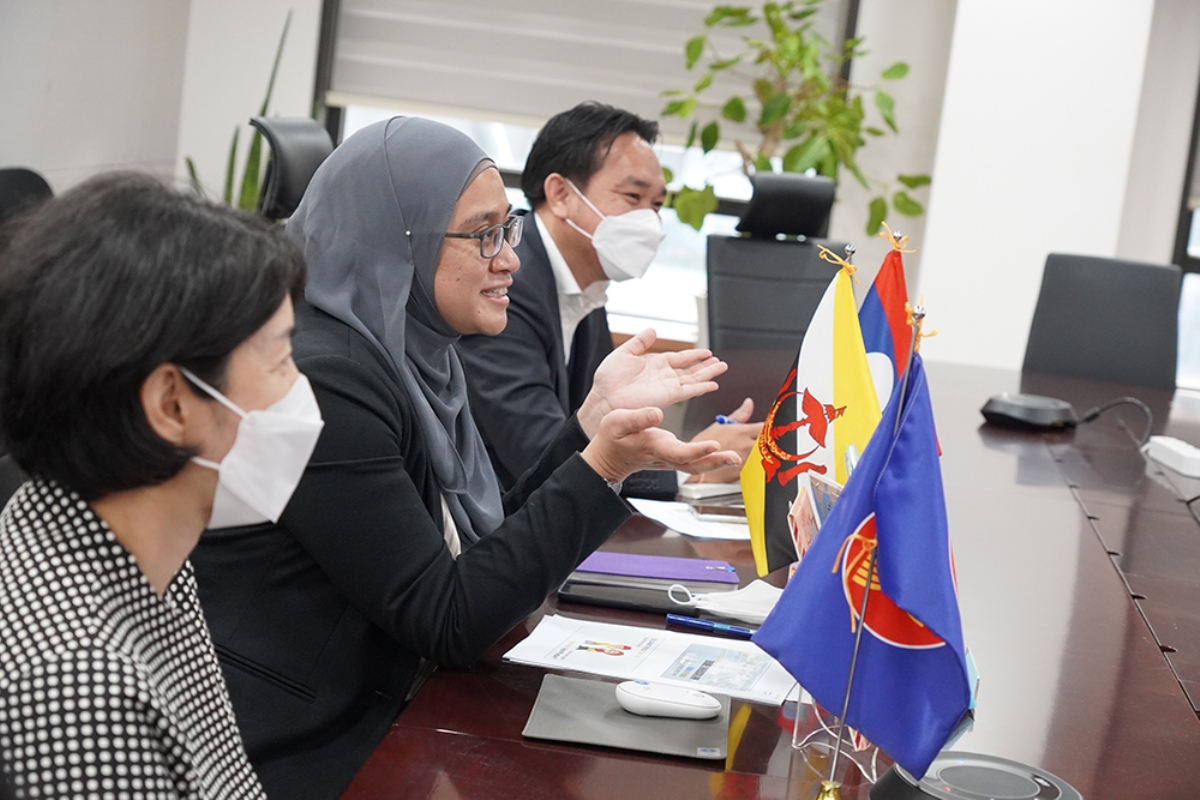 ▲ ASEAN Officials from Brunei (left) and Laos (Right)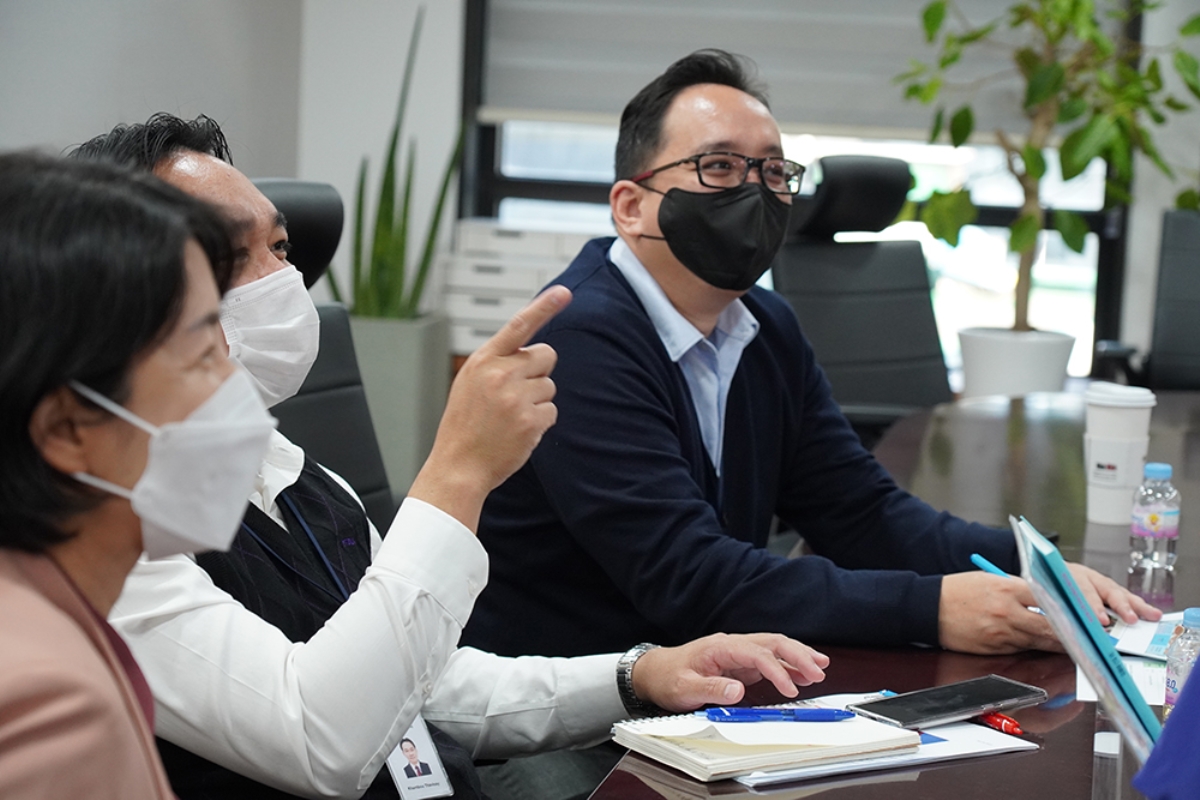 ▲ ASEAN Officials from Laos (left) and Malaysia (right)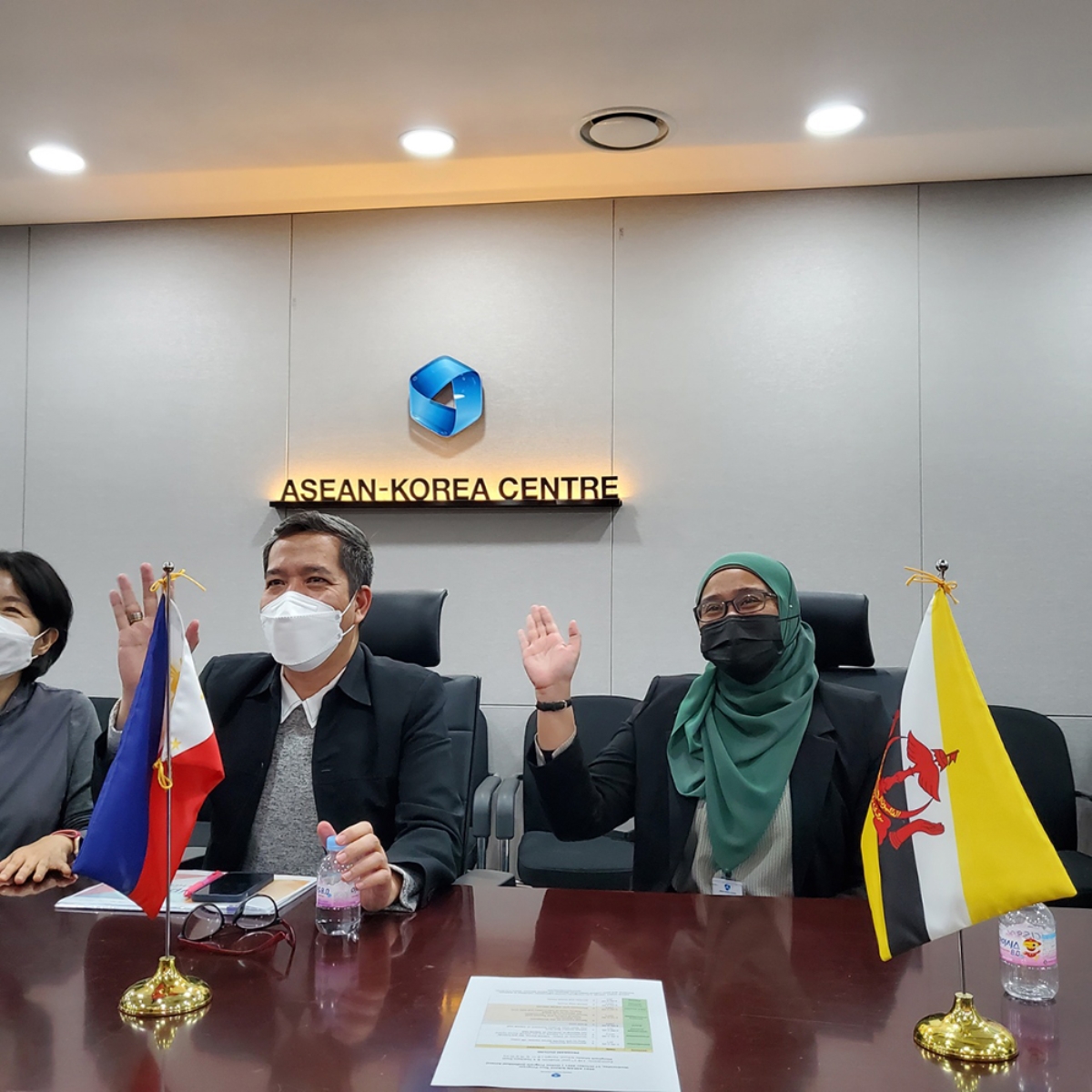 ▲ ASEAN Officials from the Philippines (left) and Brunei (right)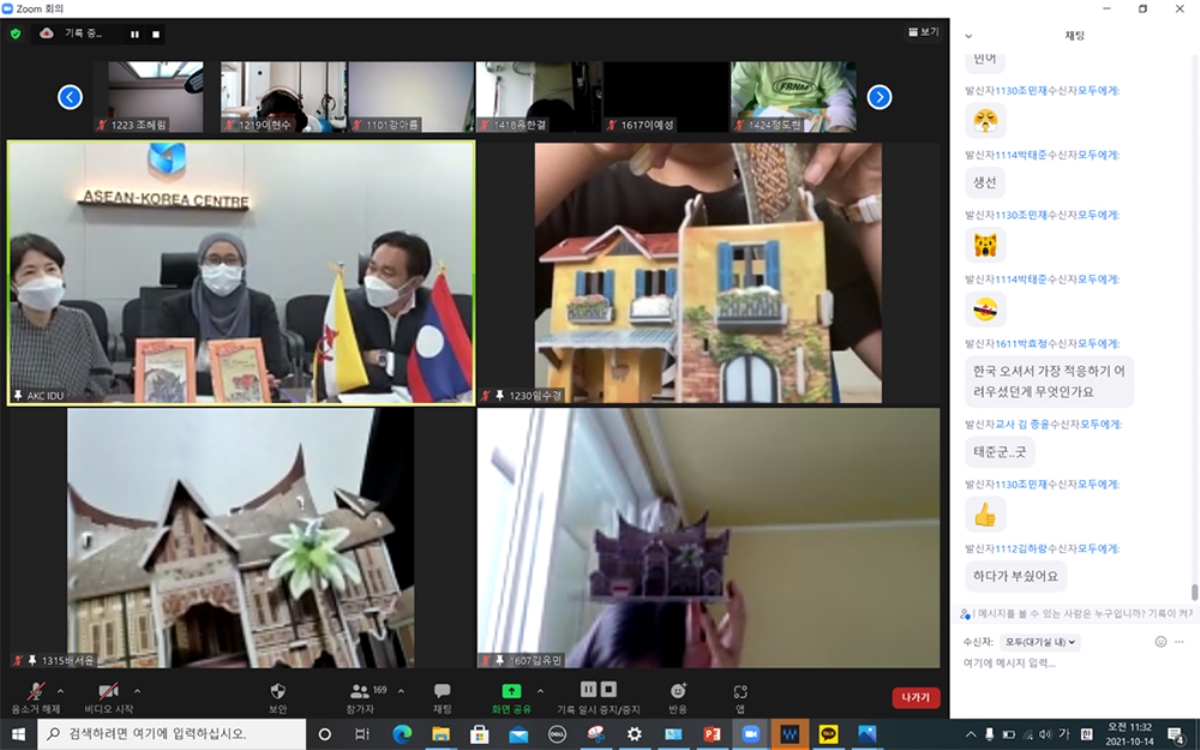 ▲ Indonesian House Rumah Gadang and Vietnamese Coffee House Paper Crafts made by Students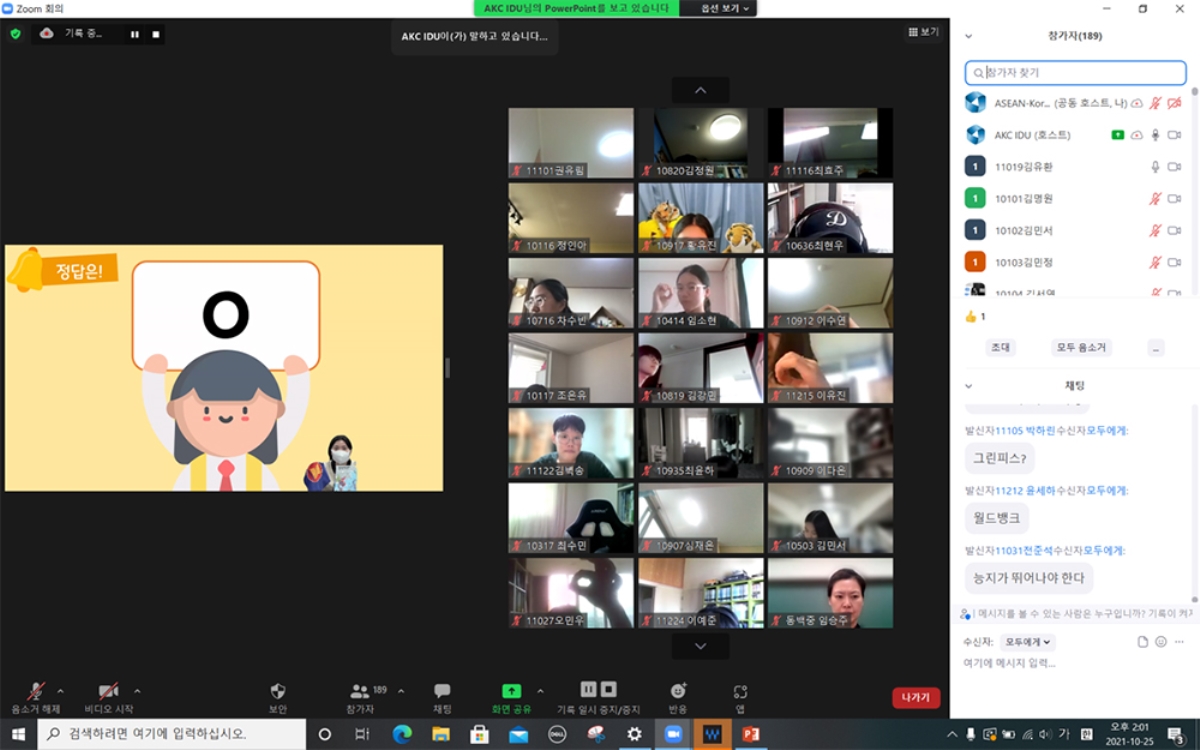 ▲ Students Participating in Golden Bell Quiz
The ASEAN-Korea Centre organizes the School Tour and Youth Visit Program with the aim of raising the awareness of ASEAN and ASEAN-Korea partnership among youths from primary school to university level.
Under the Ministry of Education's initiative, 'Ggoomgil', the Centre has been offering the ASEAN School Tour programs that provide students, not only Korean but also students from all ASEAN Member States, with the opportunities to experience cultural aspects of ASEAN Member States and gives a glimpse of the potential career at an intergovernmental organization.
In the situation of COVID-19, the Centre is conducting the visit programs in strict compliance with the preventive measure guidelines and taking thorough disinfection and sterilization measures for each visit.
If you are interested in the Centre's visit programs, please contact the Centre via aseanhall@aseankorea.org or 02-2287-1177