The 20th ASEAN Lecture Series, themed 'Multiculturalism and Diversity', held its third lecture in the ASEAN Hall at the ASEAN-Korea Centre (AKC) on 1 November 2018.
Prior to the lecture, guests were given the opportunity to enjoy traditional Malaysian food like "Satay", which are grilled meat skewers served with sweet peanut sauce, "Murtabak", an egg omelette made with green onion and minced meat, and "Roti Canai", an Indian-influenced flatbread dish that is usually served with curry.
Following this, Mr. Lee Ji-hyuk, Senior Researcher at Seoul University's Social Sciences Research Institute then gave a lecture on the topic "The Rise of an Islamic Economy in Korea" where he touched upon the importance of an Islamic Economy, the various perspectives regarding this issue, and the prospects regarding this phenomenon in Korea in the future.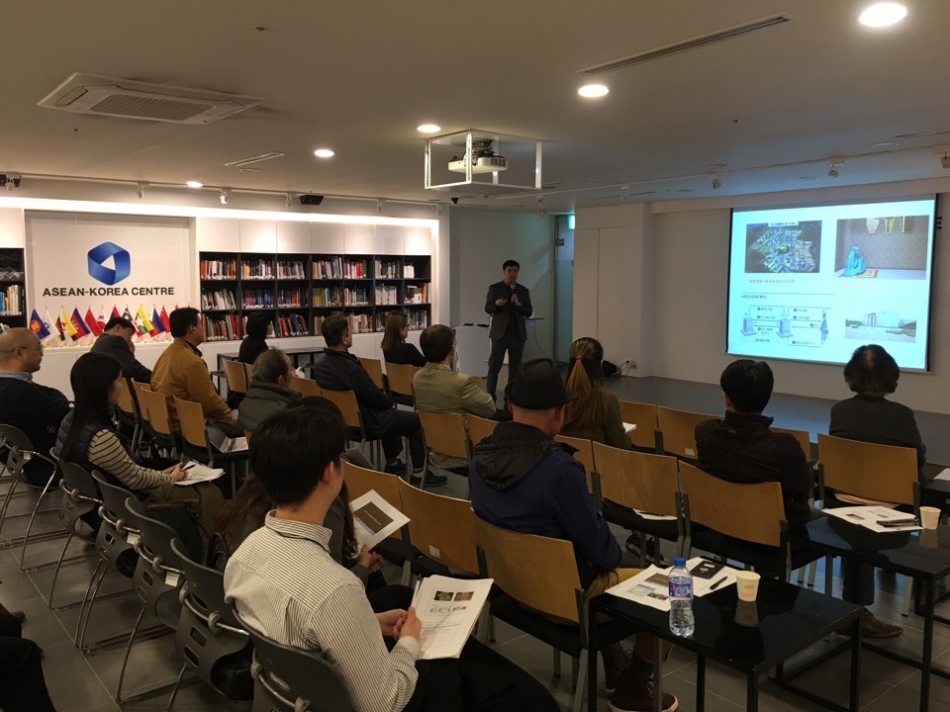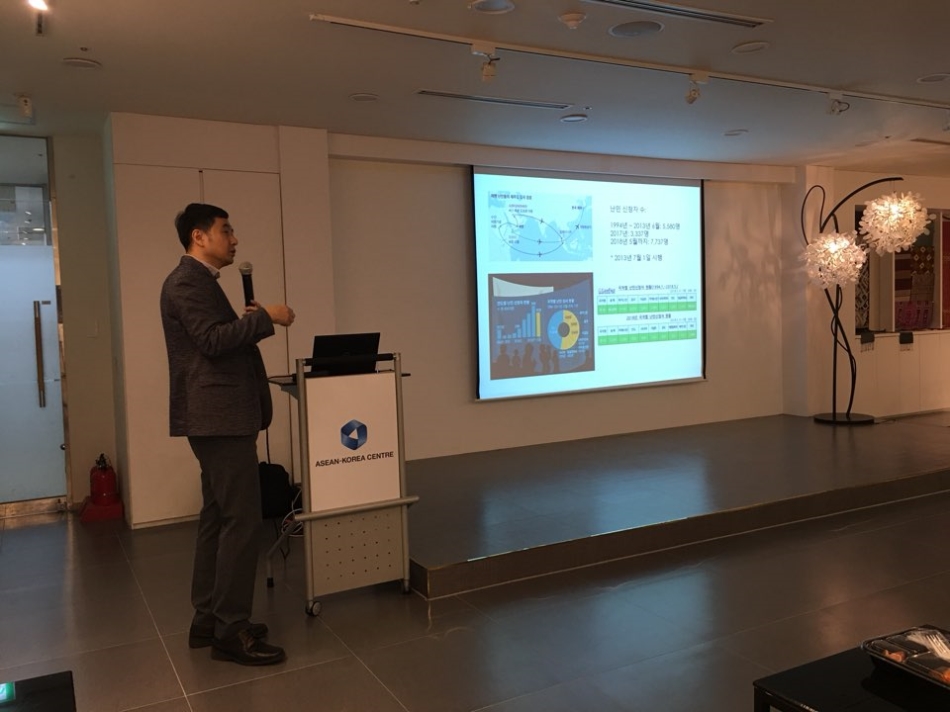 ▲ Lee Ji-hyuk of SNU Social Sciences Research Institute | ASEAN-Korea Centre