▲ Group Photo | Center for Creative Economy and Innovation Seoul
Organized by ASEM SMEs Eco-Innovation Center (ASEIC) and hosted by Ministry of SMEs and Startups of Korea, was held on Sundays, 4, 11, and 18 November at Center for Creative Economy and Innovation, Yongsan, Seoul. The Training was also sponsored by the ASEAN-Korea Centre, Foundation of Agriculture-Tech-Commercialization and Transfer, Center for Creative Economy and Innovation Seoul, and Cambodian and Indonesian Communities in Korea. Around 30 Cambodian and 30 Indonesian workers in Korea who are scheduled to return to their respective countries in 12 months participated the Training, comprised of ▲understanding business process and eco-entrepreneurship, ▲law, marketing, and finance for starting a business, ▲local startup mentoring, and ▲business plan presentation.
During the Training, around 60 participating Cambodian and Indonesian workers in Korea learned basic knowledge on business process and marketing and were provided opportunity to pitch their own business plans to audience, including sectoral experts and local government officials.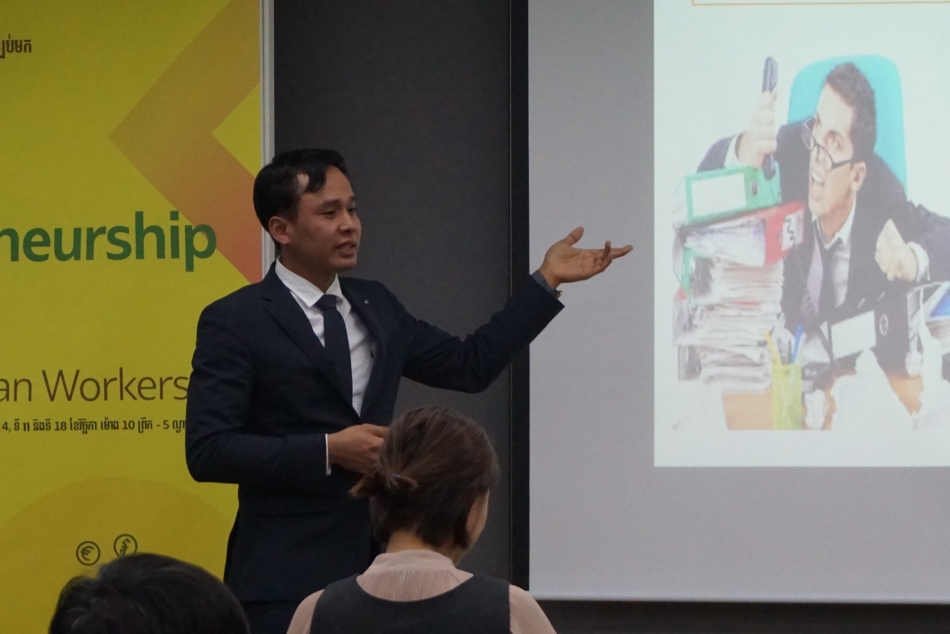 ▲ Business Plan Presentation | Center for Creative Economy and Innovation Seoul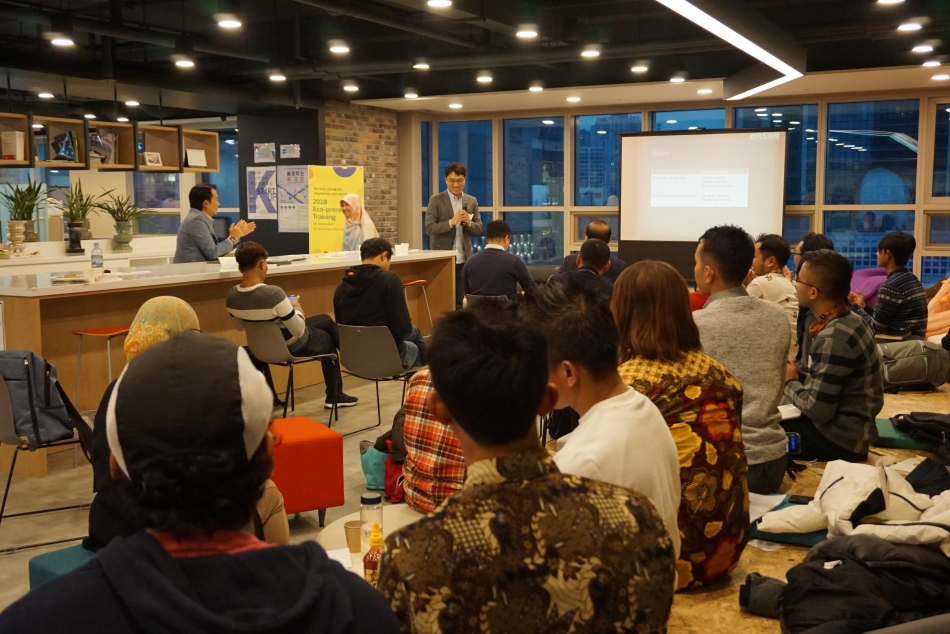 ▲ Lectures | Center for Creative Economy and Innovation Seoul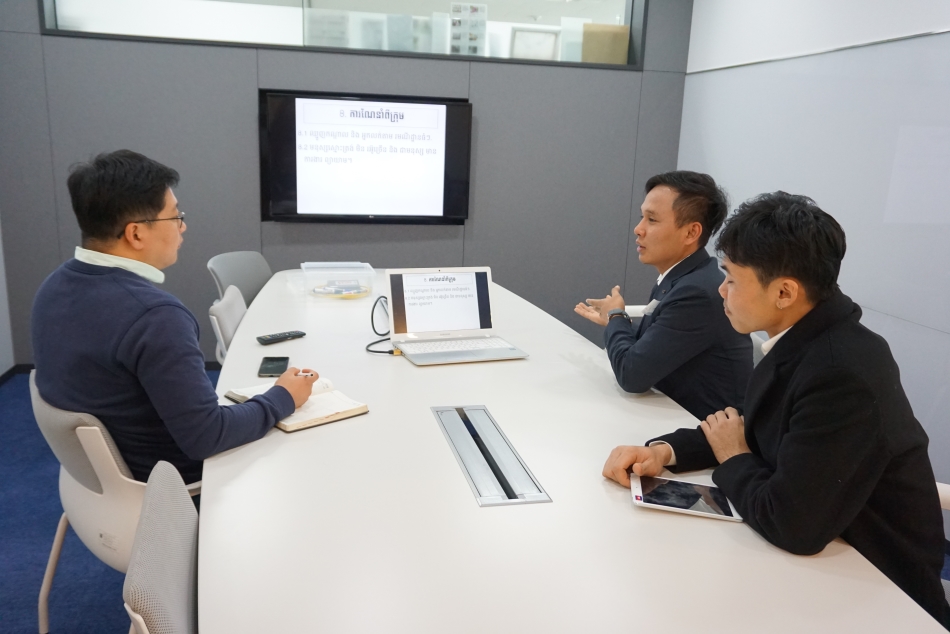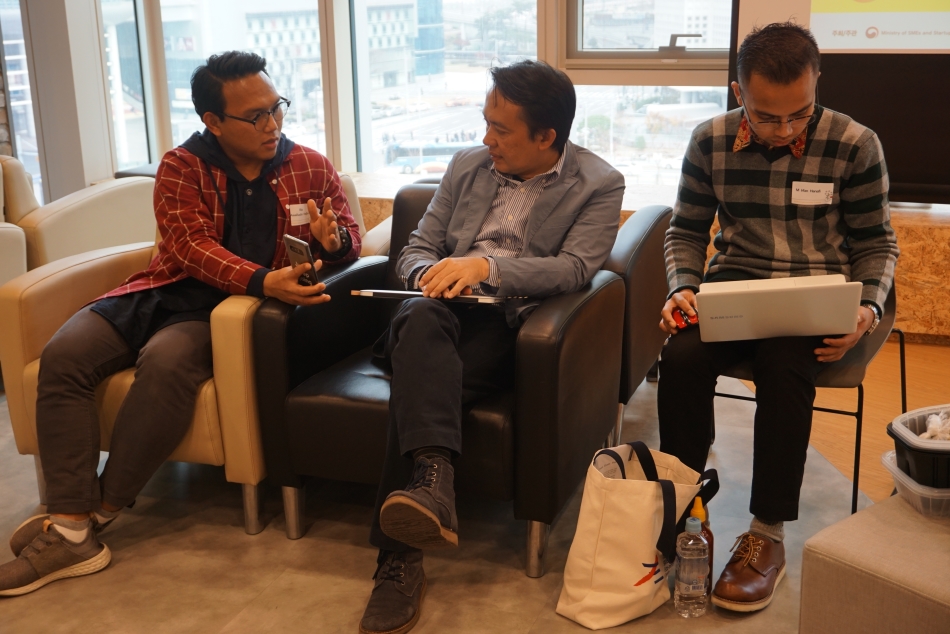 ▲ Mentoring | Center for Creative Economy and Innovation Seoul