Delegates from Seoul Cyber University majoring in architectural space design visited the ASEAN Hall on 12 November 2020. Before joining the ASEAN Hall, the delegates visited the 'ASEAN: Flashback Memories from Color, Scent & Sound' exhibitions hosted by the Centre's Culture and Tourism Unit at the Arc N Book to take a look at the space designed with ASEAN artworks and interior props.
As it was a small group visit, the program could put more focus on the Discussion Session. Khaing Mme Mme Htun, Head of Culture and Tourism Unit, and Nongchith Khambounheuang, Head of Trade and Investment Unit, joined the delegates and Lee Kyeong-a, Director of the ASEAN Hall on the Discussion Session.
In addition to the feedback on the Centre's space design at Arc N Book, they had an in-depth and fruitful discussion on Lao PDR-Korea cooperation on the natural resources, Lao people's perceptions on Korean volunteer programs, Myanmar's history and society, and possibilities of ASEAN Wave to promote ASEAN culture to Korean, and so on.

▲ Delegates Participating in the Discussion Session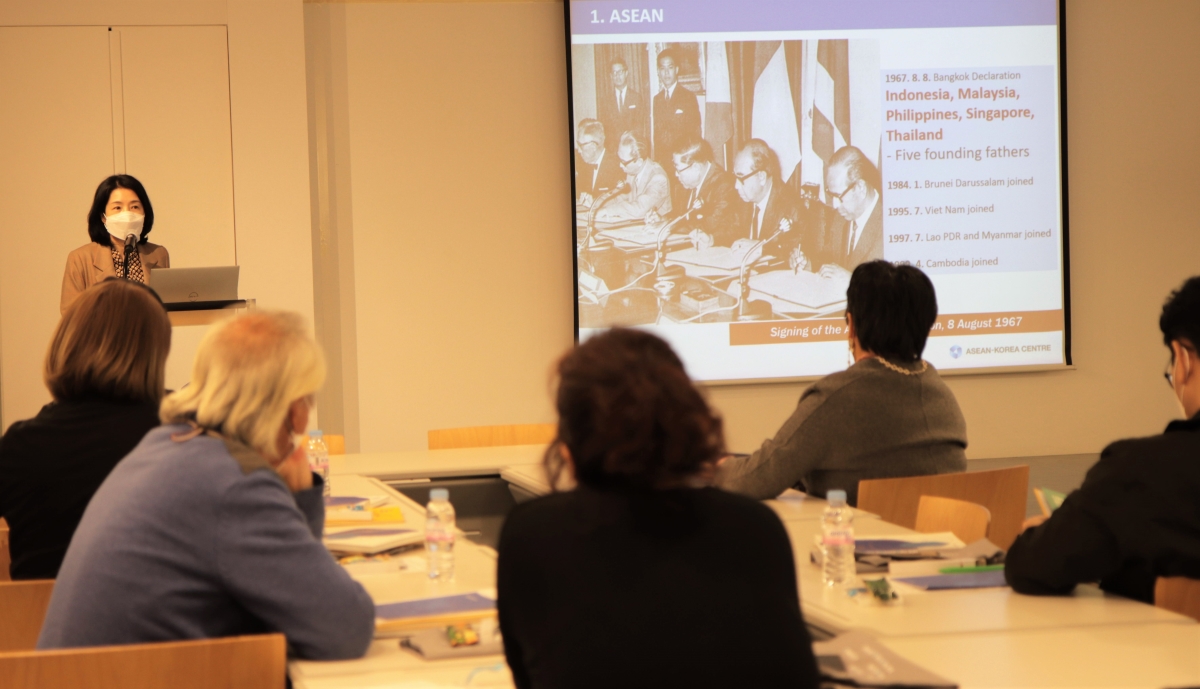 ▲ Lecture on ASEAN-Korea Relations and AKC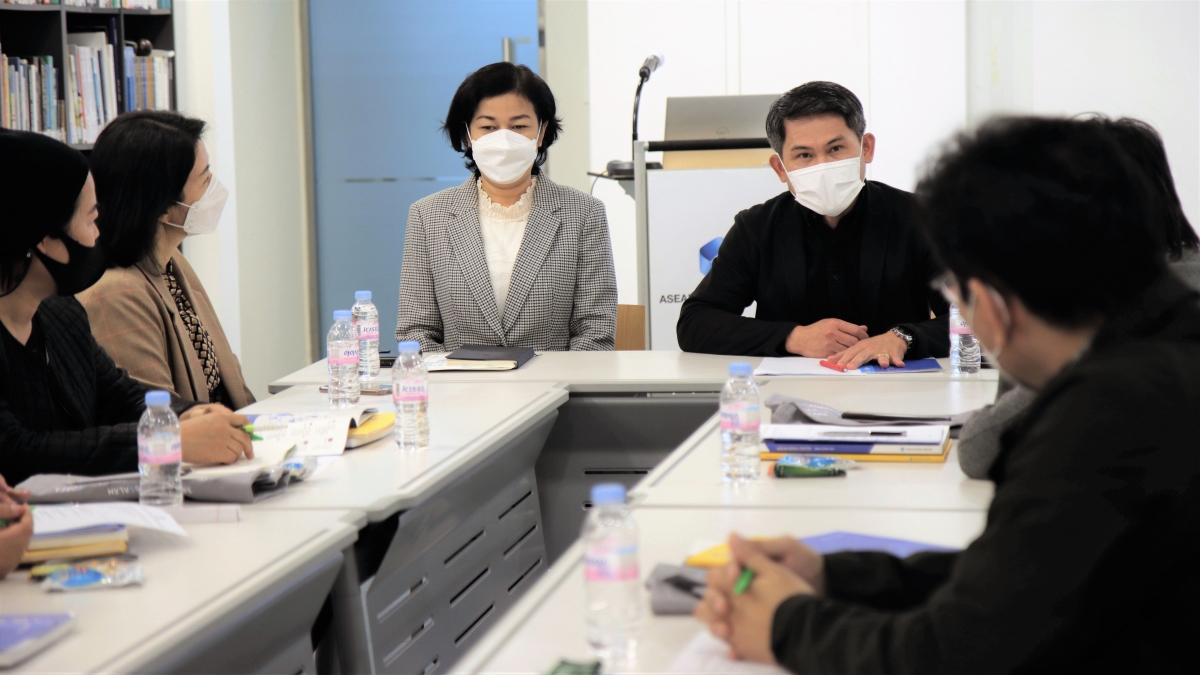 ▲ Discussion Session with ASEAN officials from Lao PDR and Myanmar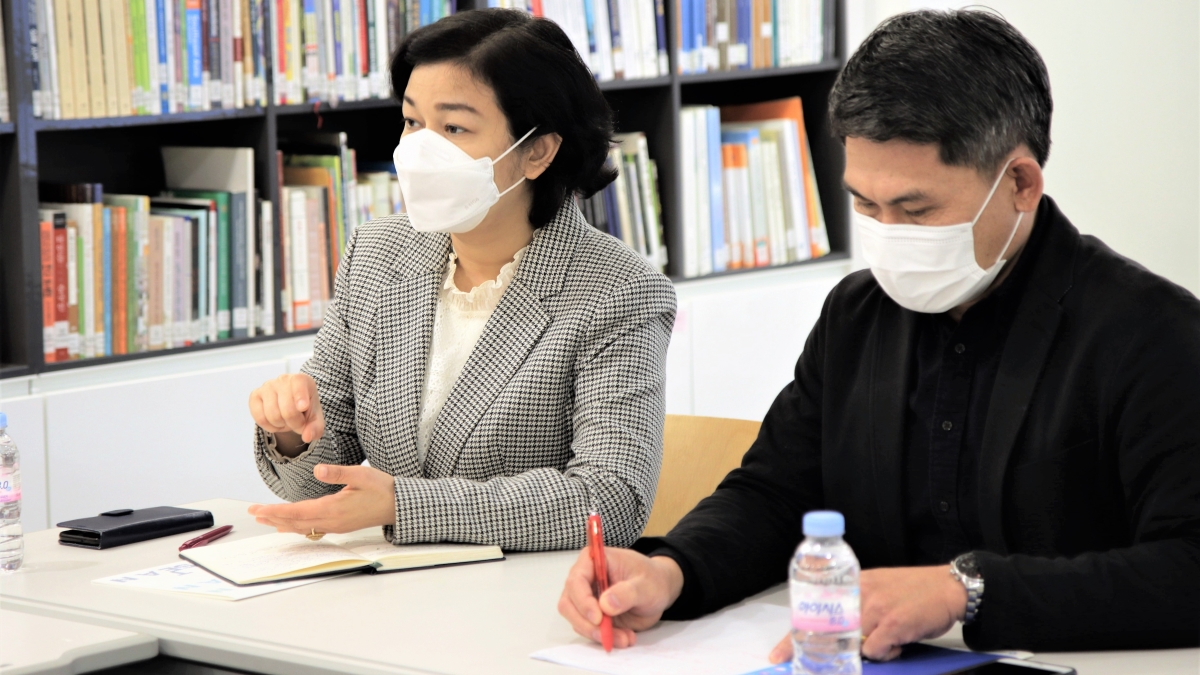 ▲ Ms. Khaing and Mr. Nong on the Discussion Session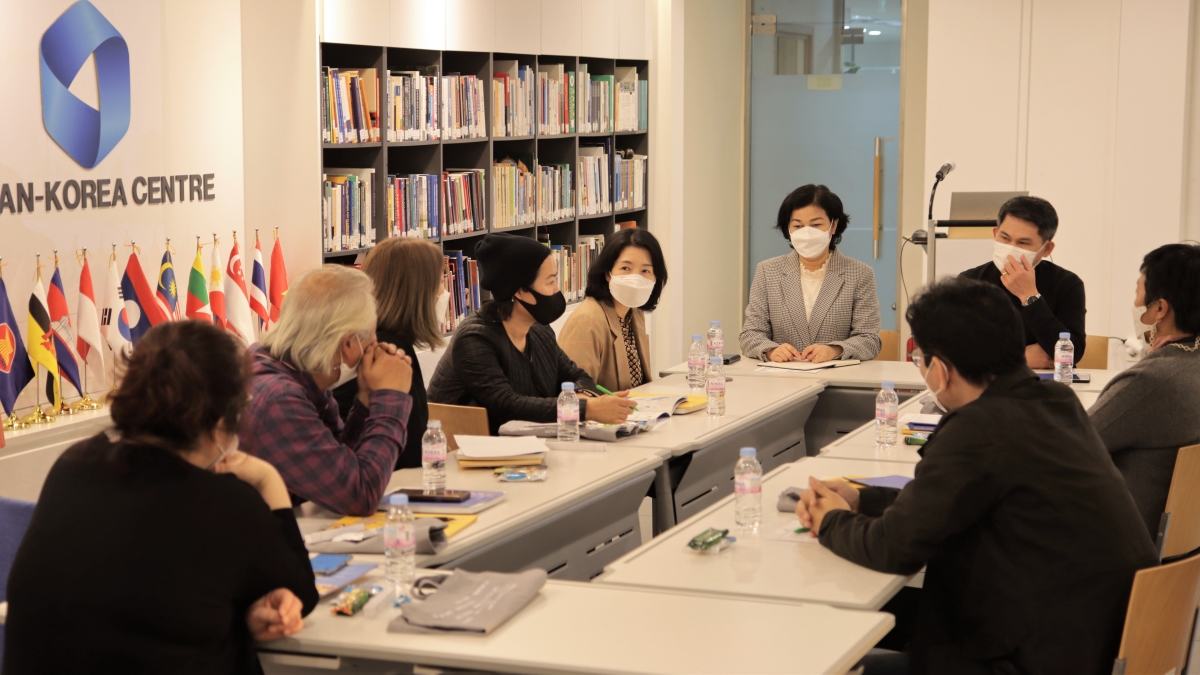 ▲ Delegates Participating in the Discussion Session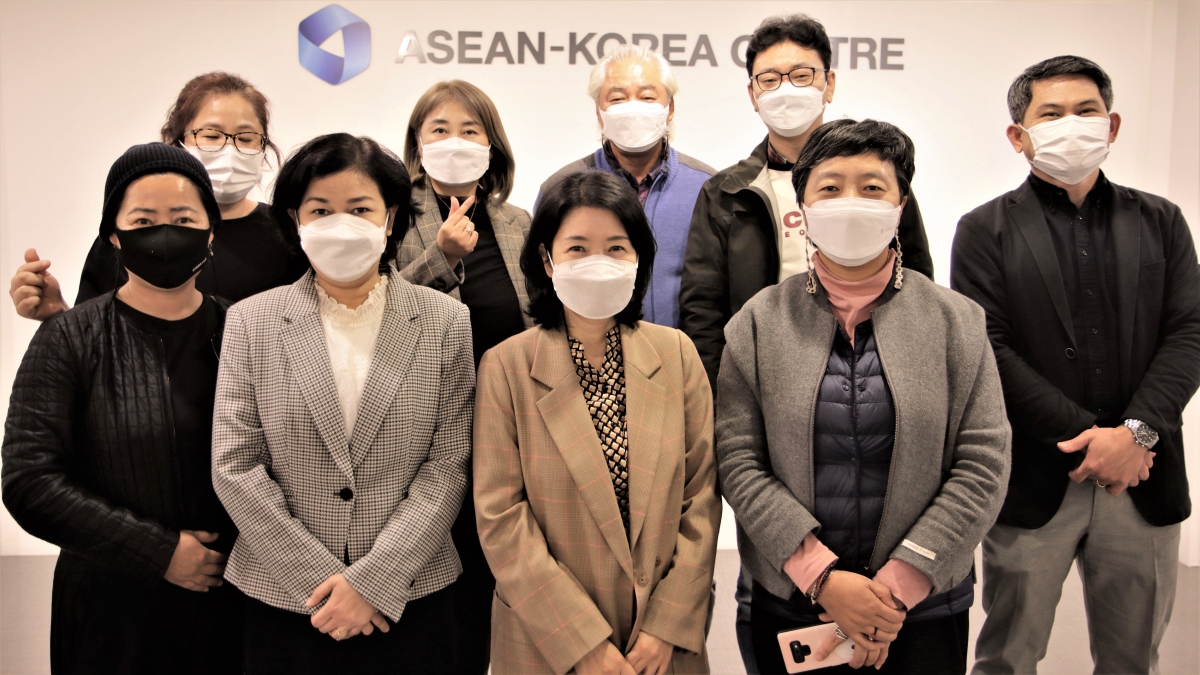 ▲ Seoul Cyber University Group Photo
The ASEAN-Korea Centre conducts the Youth Visit program with the aim of raising the awareness of ASEAN and ASEAN-Korea partnership among youths from primary school to university level.
In the situation of COVID-19, the Centre is conducting youth visit programs in strict compliance with the preventive measure guidelines and taking thorough disinfection and sterilization measures for each visit.
If you are interested in the Centre's visit programs, please contact the Centre via aseanhall@aseankorea.org or 02-2287-1177