Eight trainees of Global Young Business Managers (GYBM) visited the ASEAN Hall and participated in the Youth Visit Program on 2 April 2021. The delegates have learned Myanmar language for the past 8 months and came to the Centre to gain knowledge about ASEAN and ASEAN-Korea relations.
Lee Kyeong-a, Director of ASEAN Hall, briefed the delegates on ASEAN, ASEAN-Korea Relations and ASEAN-Korea Centre. In the Discussion Session, the young business managers, who aspire to venture into Myanmar and other ASEAN countries, had in-depth discussion on ASEAN with the two government officials, Siti Maisarah binti Haji from Brunei Darussalam and Kahmbou Thavixay from Lao PDR. They lively discussed both countries' situation amidst the pandemic and the current state of Korean investment and business in ASEAN, especially in Brunei Darussalam and Lao PDR. Before concluding the program, the delegates participated in the Cultural Experience session by decorating Vietnamese Nong-la.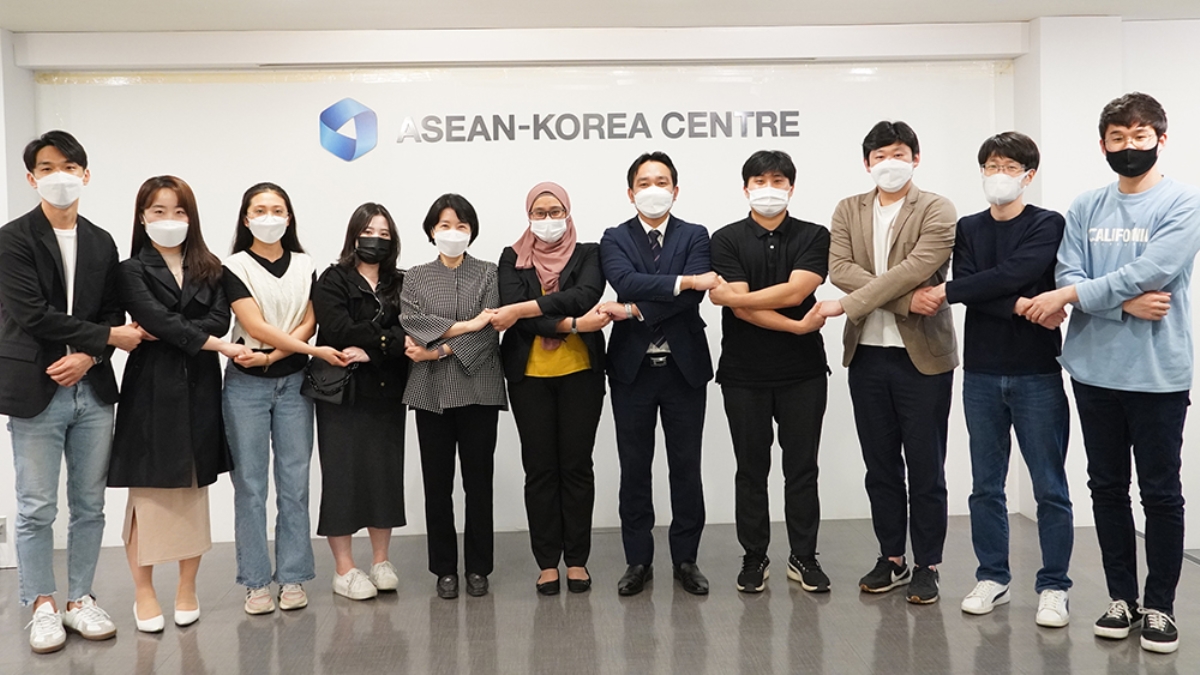 ▲ Group Photo with ASEAN Officials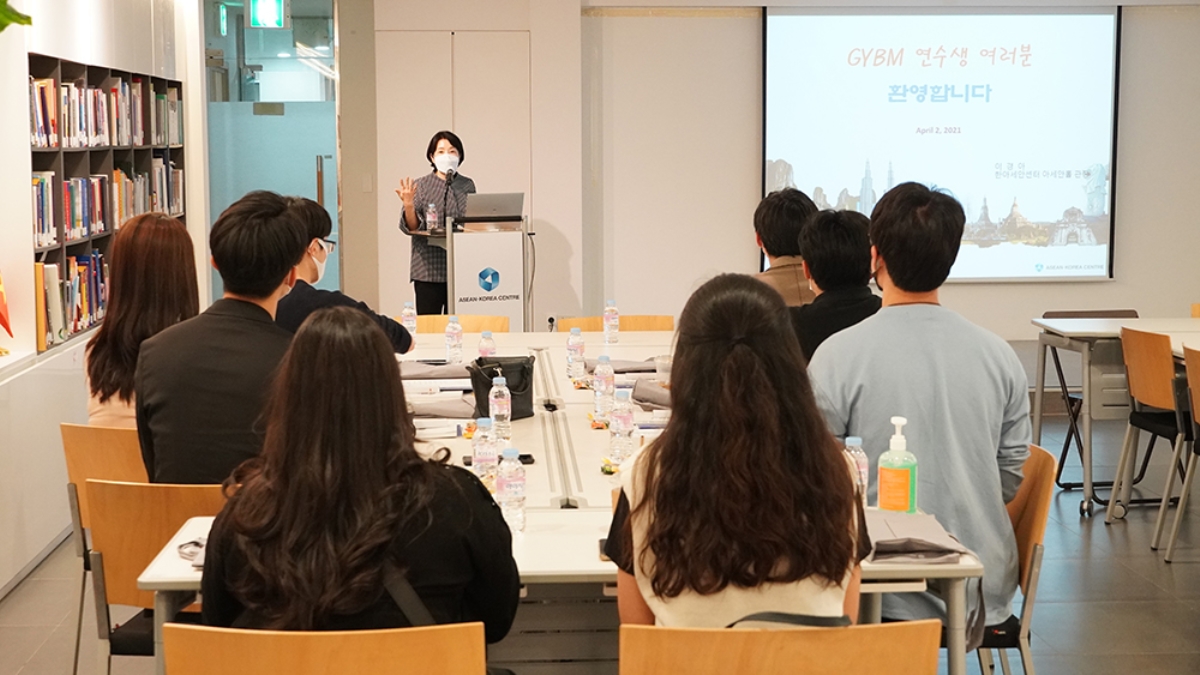 ▲ Introduction on the ASEAN and ASEAN-Korea Relations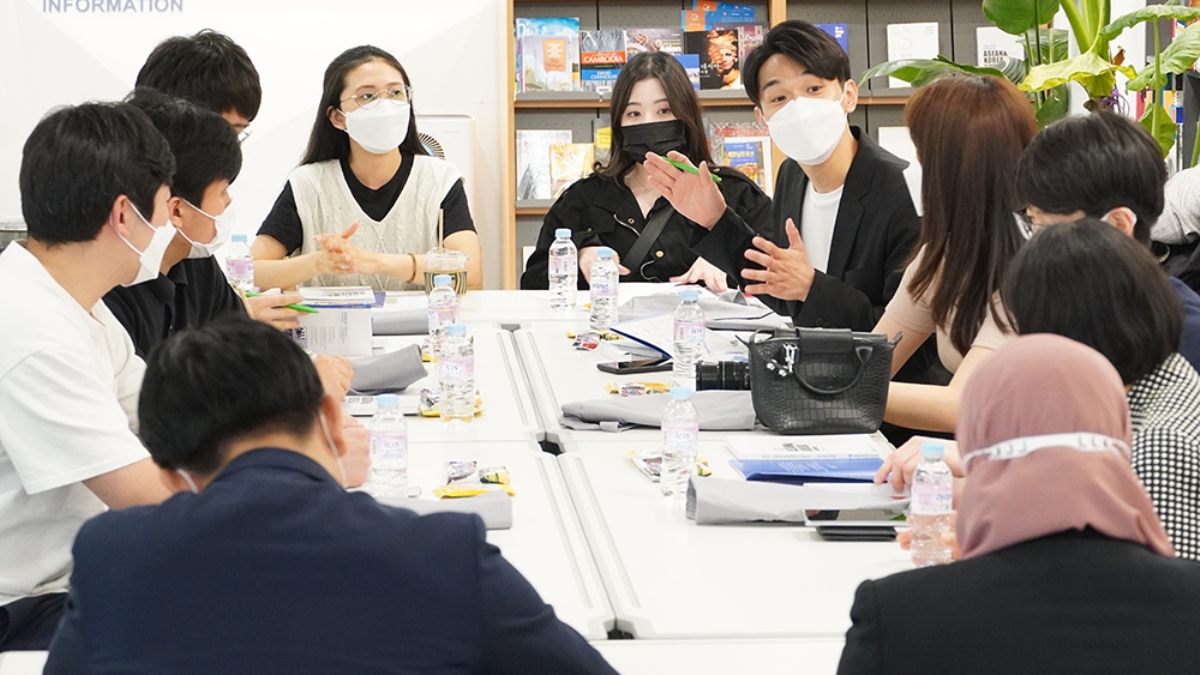 ▲ Delegates Participating in the Discussion Session with ASEAN Officials
▲ ASEAN Officials from Brunei Darussalam and Lao PDR in the Discussion Session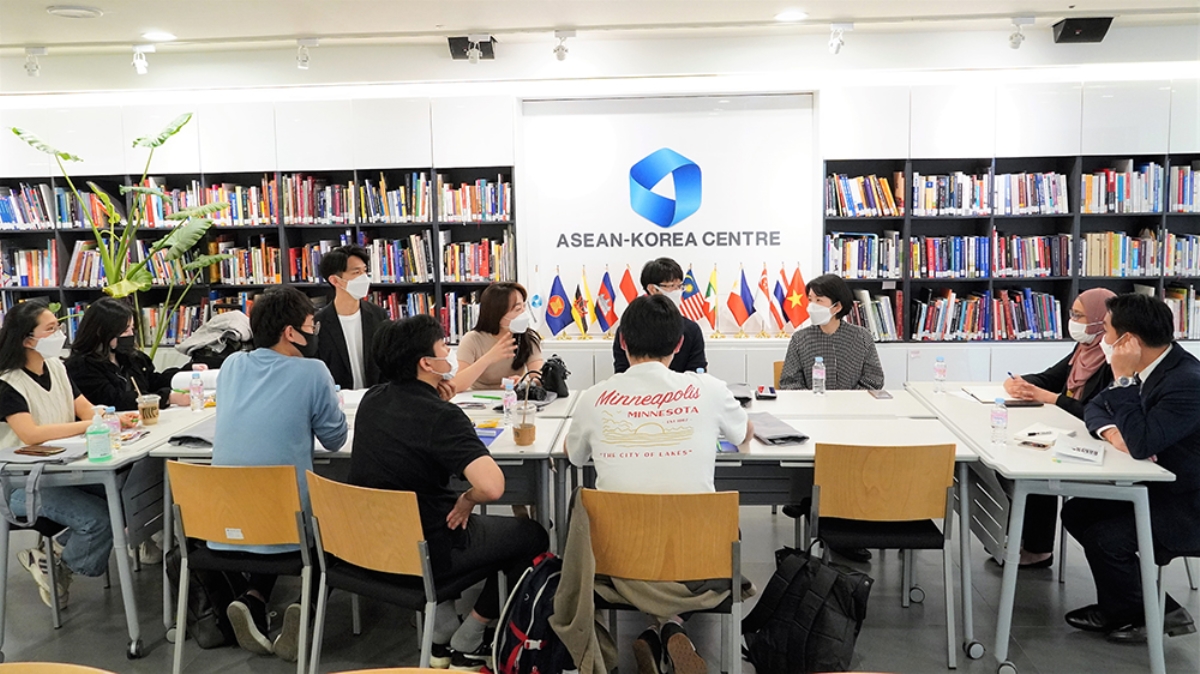 ▲ Delegates Paying Attention in the Discussion Session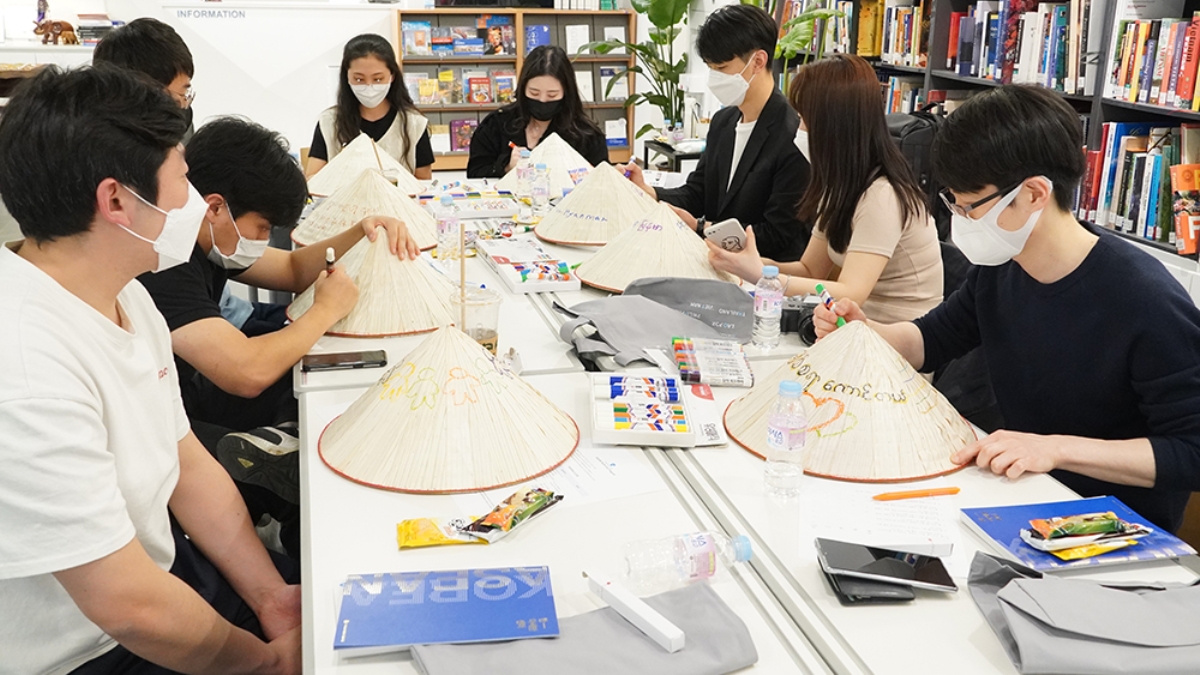 ▲ Delegates Decorating Vietnamese Nong-la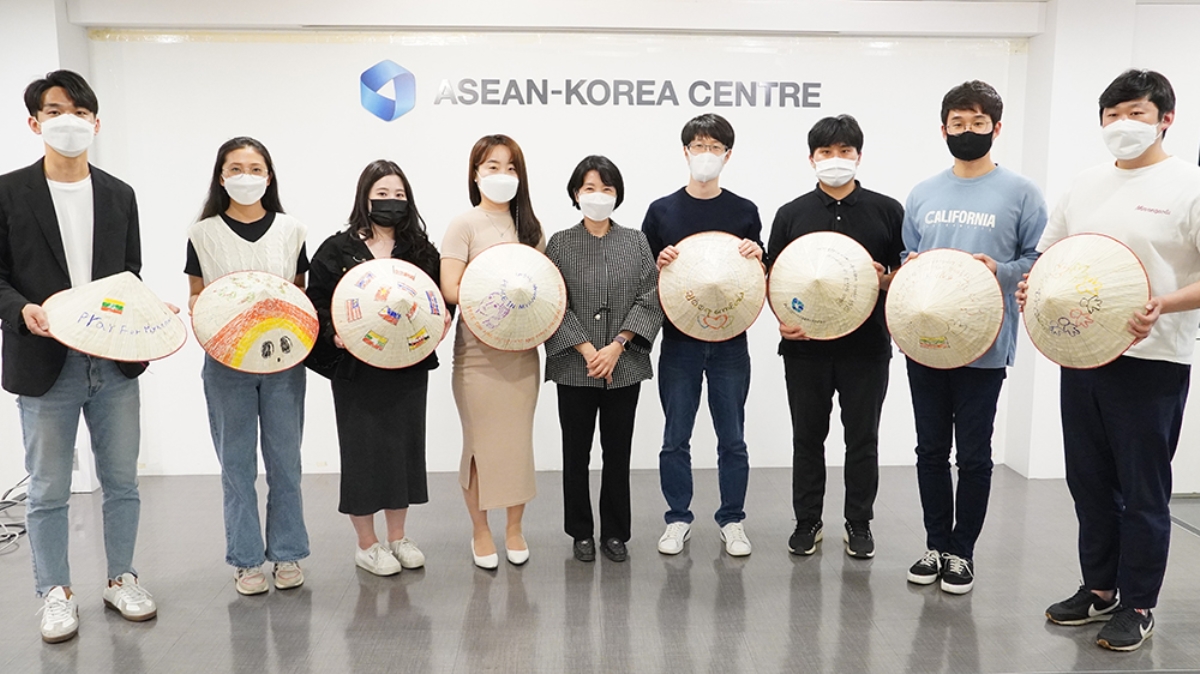 ▲ Group Photo with Nong-la
The ASEAN-Korea Centre conducts the Youth Visit program with the aim of raising the awareness of ASEAN and ASEAN-Korea partnership among youths from primary school to university level.
In the situation of COVID-19, the Centre is conducting youth visit programs in strict compliance with the preventive measure guidelines and taking thorough disinfection and sterilization measures for each visit.
If you are interested in the Centre's visit programs, please contact the Centre via aseanhall@aseankorea.org or 02-2287-1177