On July 6th, 22 students from Oryu Middle School visited the ASEAN-Korea Centre to participate in the ASEAN School Tour Program. As it was the first on-site visit in a while, the AKC prepared many interesting sessions and activities for the visiting students.
The students who arrived at the AKC toured around the ASEAN Hall and viewed the different countries' artifacts on display before beginning the program. The School Tour program began with an introduction video of the ASEAN-Korea Centre, and Secretary General Kim Hae-yong welcomed the students with a brief speech. Afterwards, Director of ASEAN Hall, Lee Kyeong-a, gave a lecture on ASEAN and international organizations. In order to further enhance the students' understanding of ASEAN, the students were shown a video of "ASEAN-Korea We are Friends" and tested on their understanding of ASEAN through the "ASEAN Golden Bell Quiz".
Deputy Head of Development & General Affairs Unit, Khambou Thavixay, gave a special lecture on Laos' culture, society, and language. After the lecture, all four ASEAN officials attended the Q&A session and shared various stories on Laos, the Philippines, Malaysia, and Brunei with the students. Finally, the ASEAN School Tour program ended with students decorating the traditional Vietnamese hat 'Nong-la'.
The following are students' testimonials:
"For the first time today, I learned about ASEAN, and now I want to go visit there."'
"It was nice that I got to meet foreigners in person."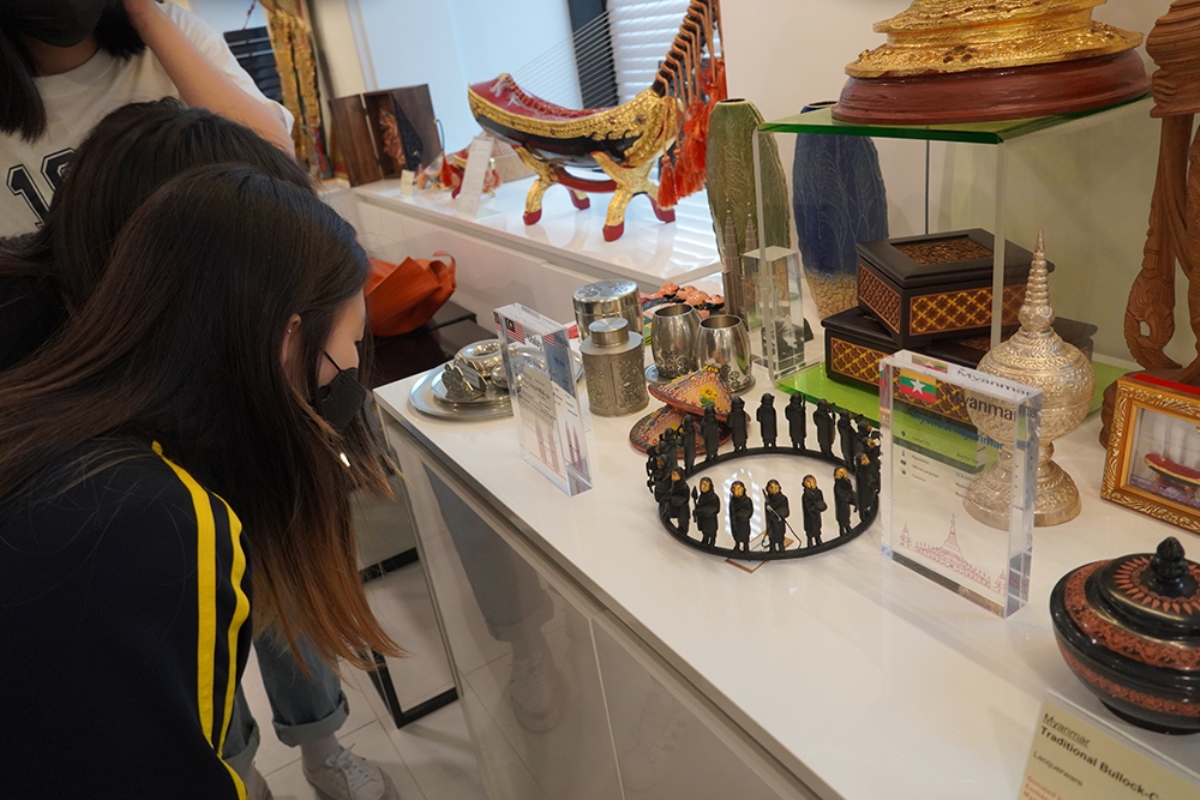 ▲ Oryu Middle School students observing the ASEAN Hall displays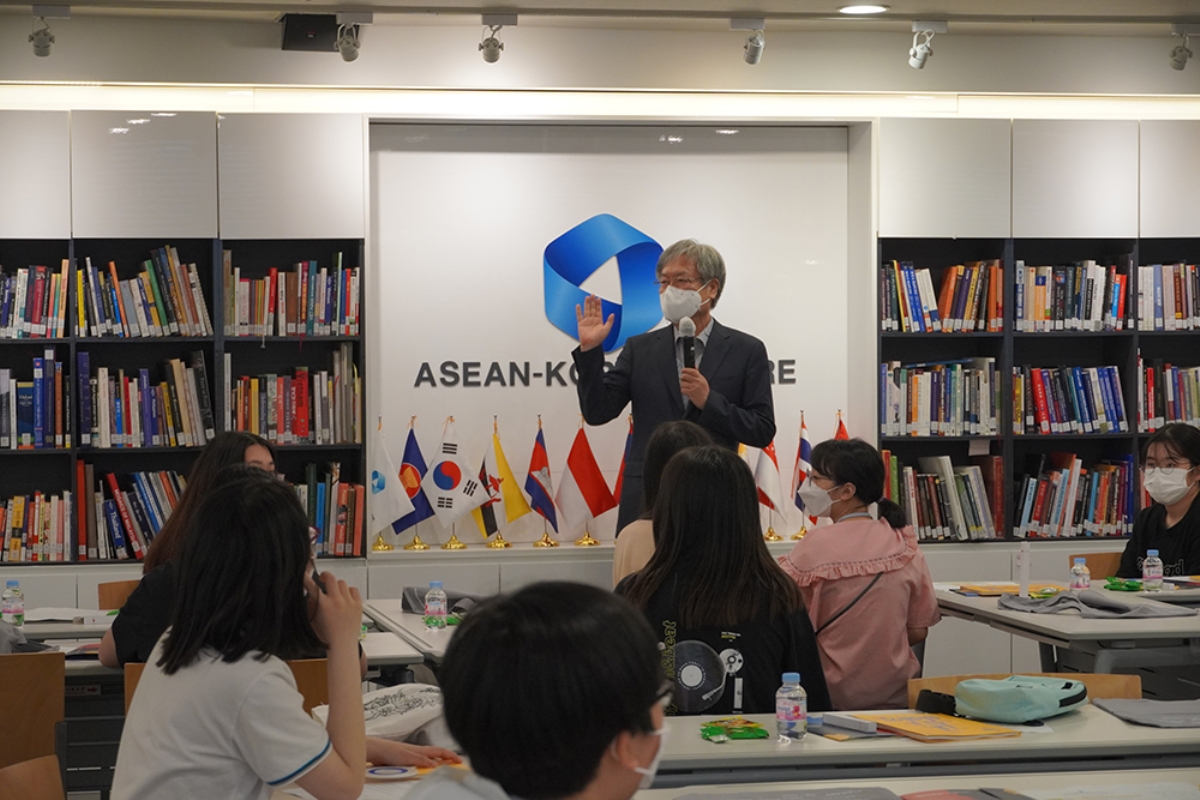 ▲ Secretary General Kim Hae-yong greeting Oryu Middle School students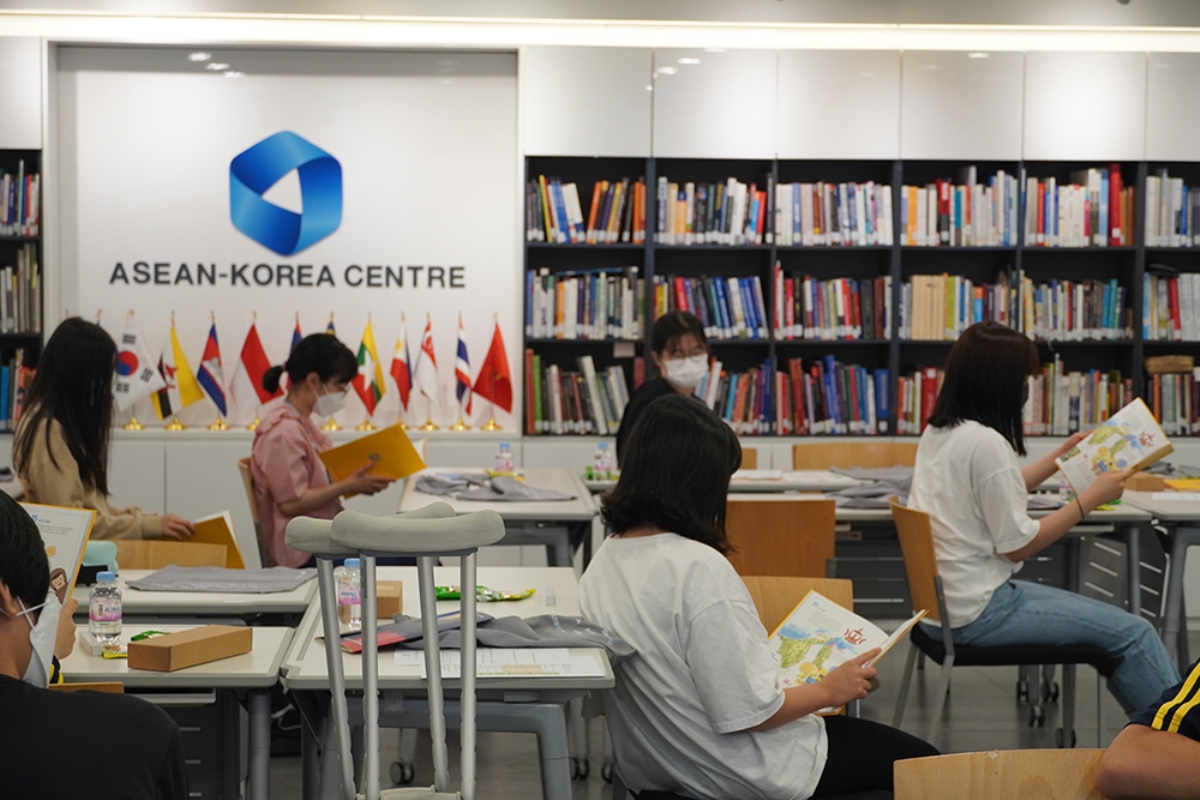 ▲ Students reading "My Friend ASEAN" book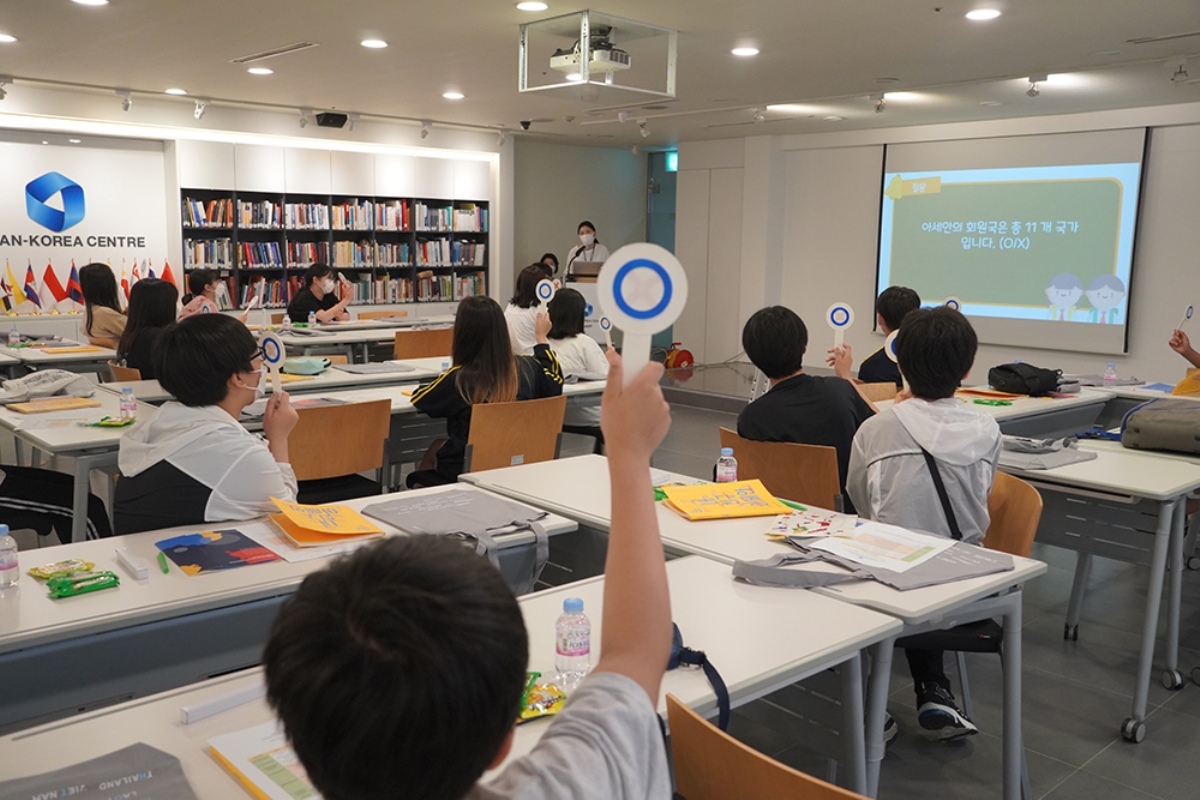 ▲ Students actively participating in ASEAN Golden Bell Quiz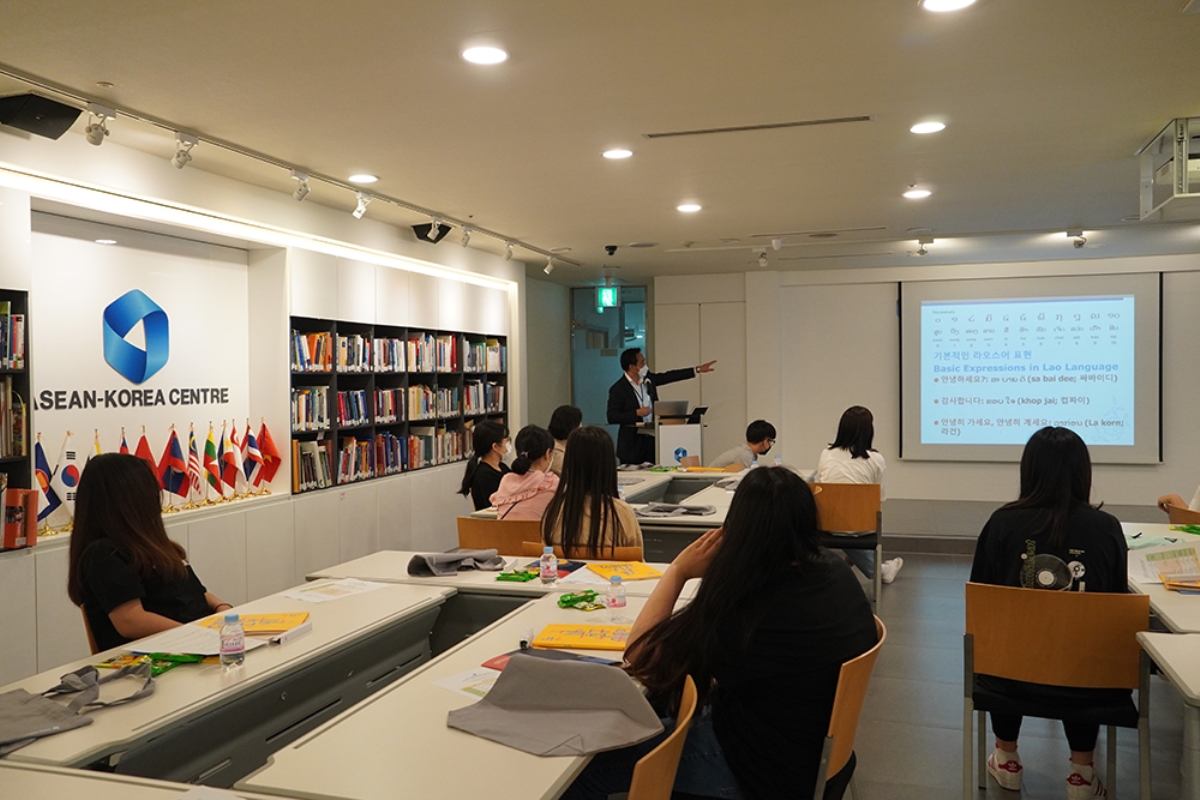 ▲ Mr. Khambou Thavixay's special lecture on Laos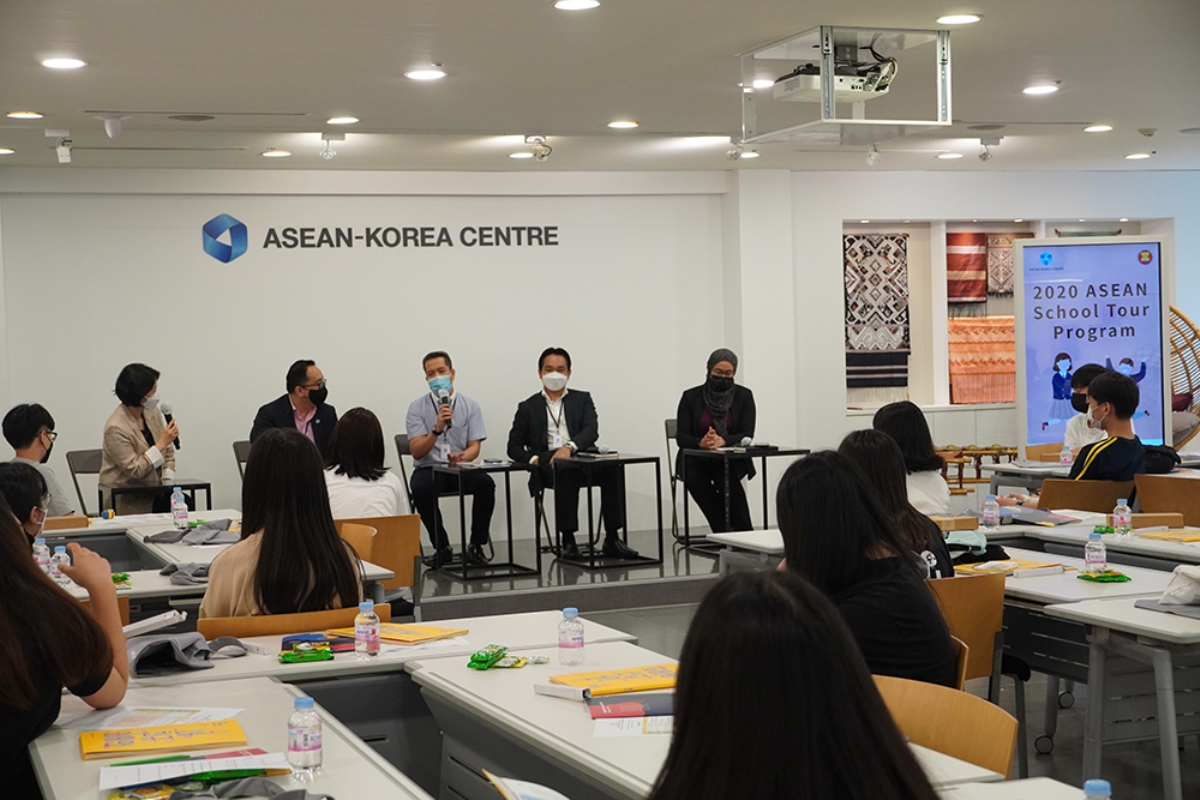 ▲ Q&A session with four ASEAN officials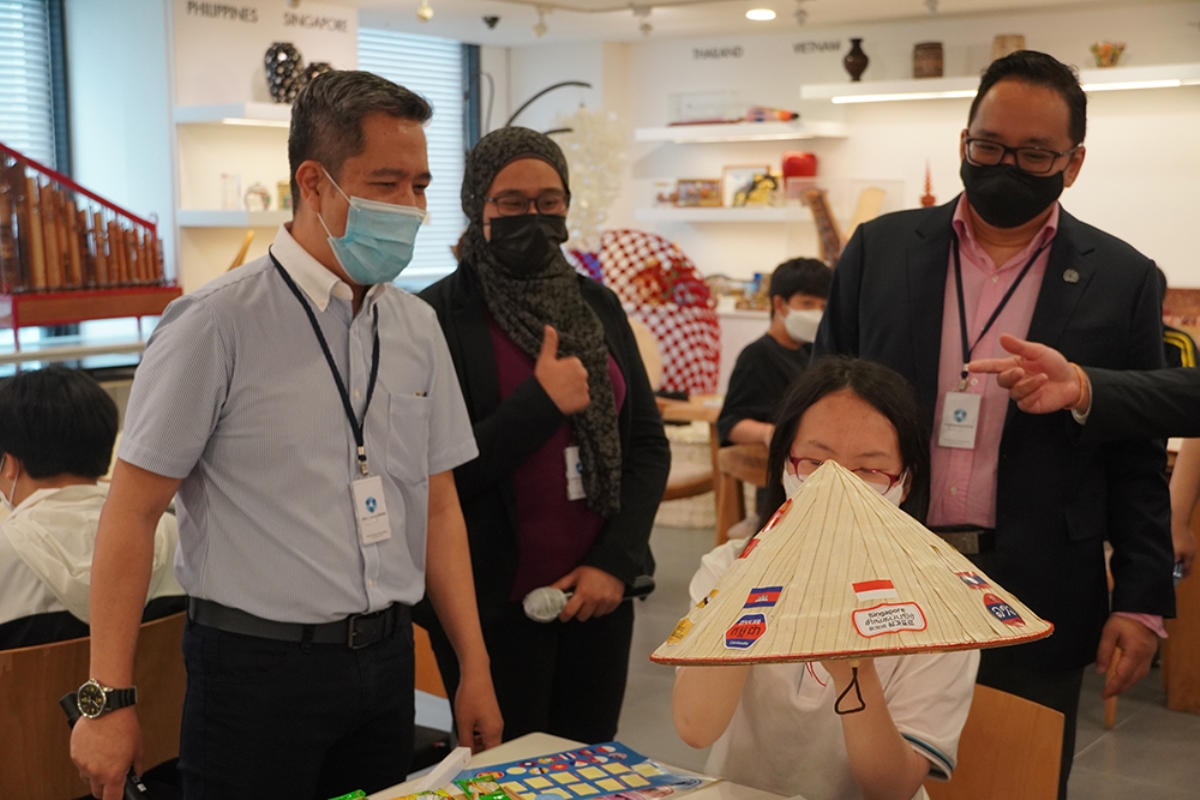 ▲ ASEAN officials interacting with students participating in cultural activity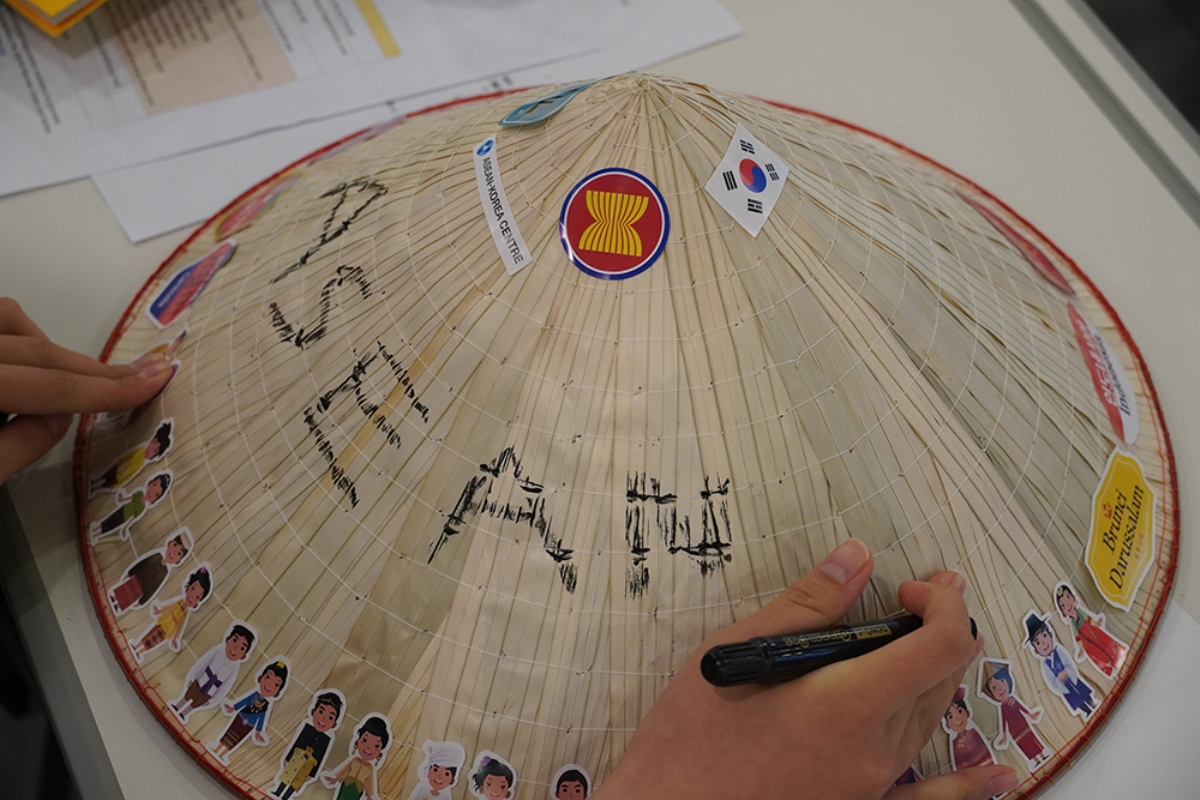 ▲ Well-decorated Vietnam 'nong-la'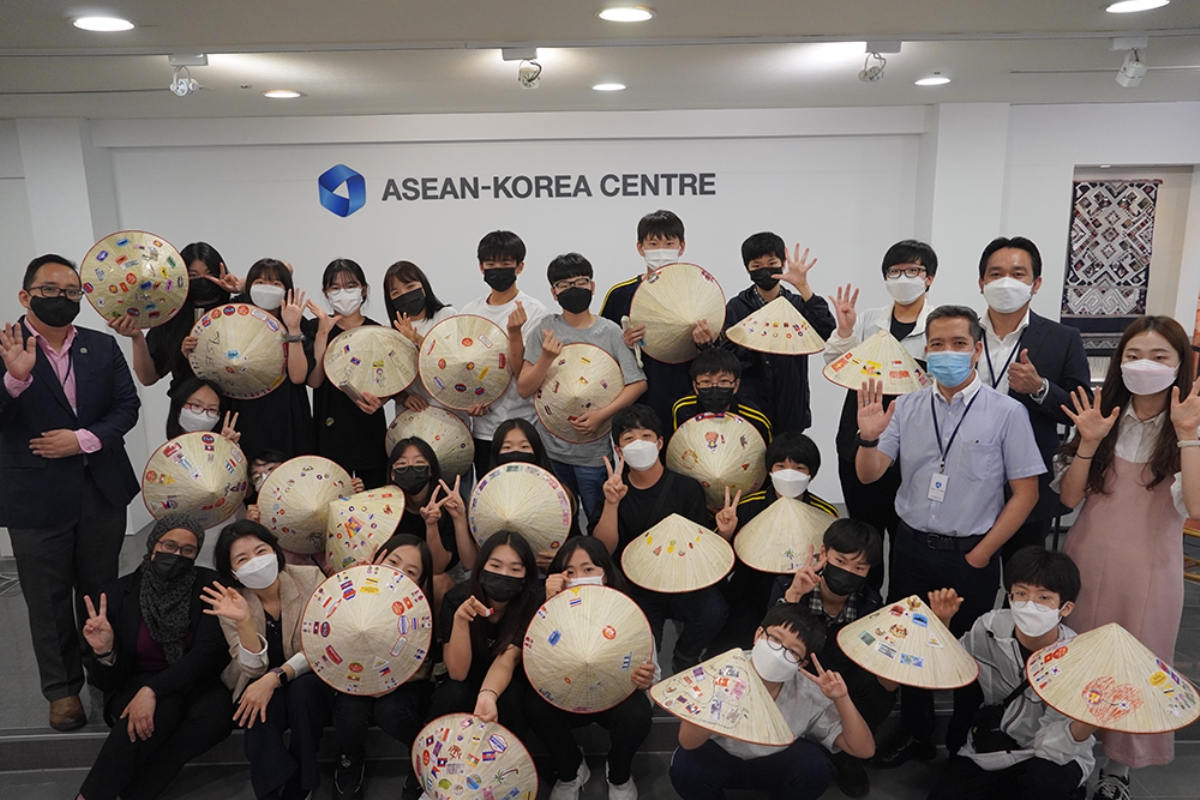 ▲ Group photo of ASEAN officials and Oryu Middle School students holding customized 'nong-la'
The ASEAN-Korea Centre organizes the School Tour and Youth Visit Program with the aim of raising the awareness of ASEAN and ASEAN-Korea partnership among youths from primary school to university level.
Under the Ministry of Education's initiative, 'Ggoomgil', the Centre has been offering the ASEAN School Tour programs that provide students, not only Korean but also students from all ASEAN Member States, with the opportunities to experience cultural aspects of ASEAN Member States and gives a glimpse of the potential career at an intergovernmental organization.
In the situation of COVID-19, the Centre is conducting the visit programs in strict compliance with the preventive measure guidelines and taking thorough disinfection and sterilization measures for each visit.
If you are interested in the Centre's visit programs, please contact the Centre via aseanhall@aseankorea.org or 02-2287-1177