On July 7th, ASEAN-Korea Center held the ASEAN School Tour Program together with Sangam Middle School and Gyeongseong Middle School through the Mapo Career Fair.
This time around, the program's theme was set on "exploring careers in international organizations with the ASEAN-Korea Center", introducing ASEAN and the ASEAN-Korea Center at the same time as providing opportunities for students who are interested in international organizations or international cooperation to explore future career paths.
The program was divided into two sessions, with Sangam Middle School students attending the first session and then Gyeongseong Middle School students the second. Educational kits including the "My Friend ASEAN" workbook, snacks, and eco-bags were distributed in advance, and on the day of the event, the "Way to ASEAN-Korea Center" VR video was shown to the students to give them a sense of feeling of being at the Centre. After the video screening, Lee Kyeong-a, Director of ASEAN Hall, gave a presentation on ASEAN and the ASEAN-Korea Center, introducing students to the definition of international organizations, international affairs, and the prerequisites to work at an international organization. As a main part of the program, ASEAN officials, Joshua Ngooi Teck Hwa, Head of Trade & Investment Unit and Alex Mallari Macatuno, Head of Culture and Tourism Unit, joined in each session to discuss stories of their respective countries and personal experiences.
The following are testimonials from participating students:
"It was nice to have a chance to talk with the official from the Philippines today."
"The class was fun, informative, and easy to understand."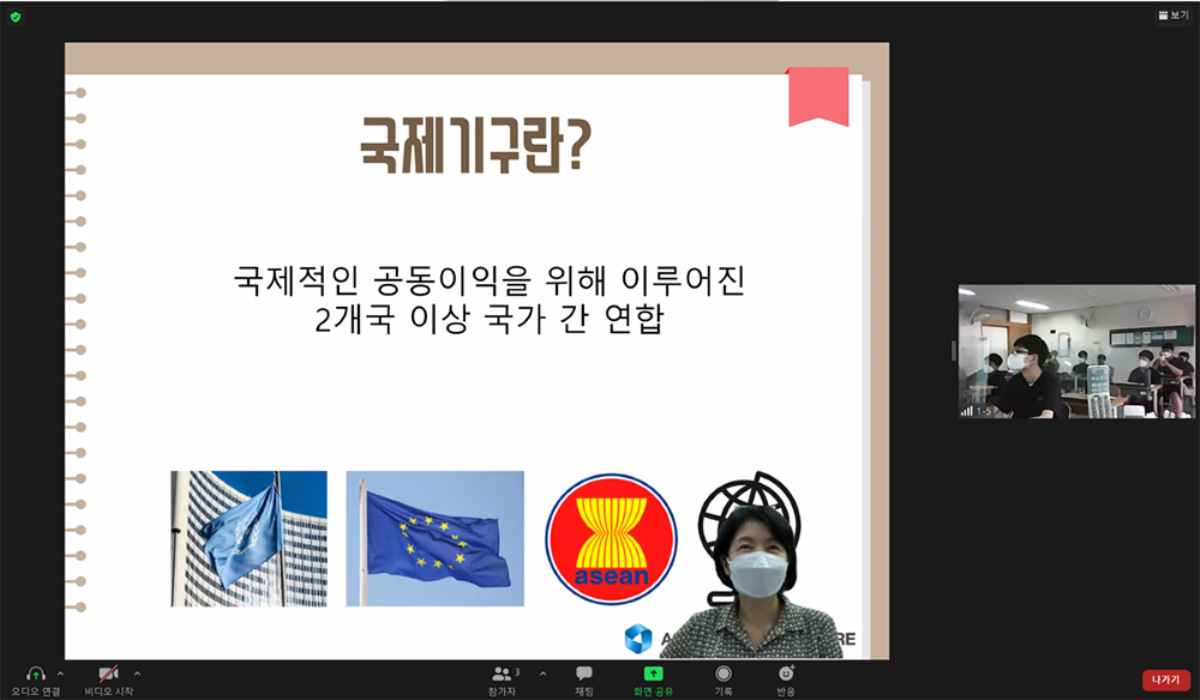 ▲ Lecture on ASEAN and International Organizations by Director of ASEAN Hall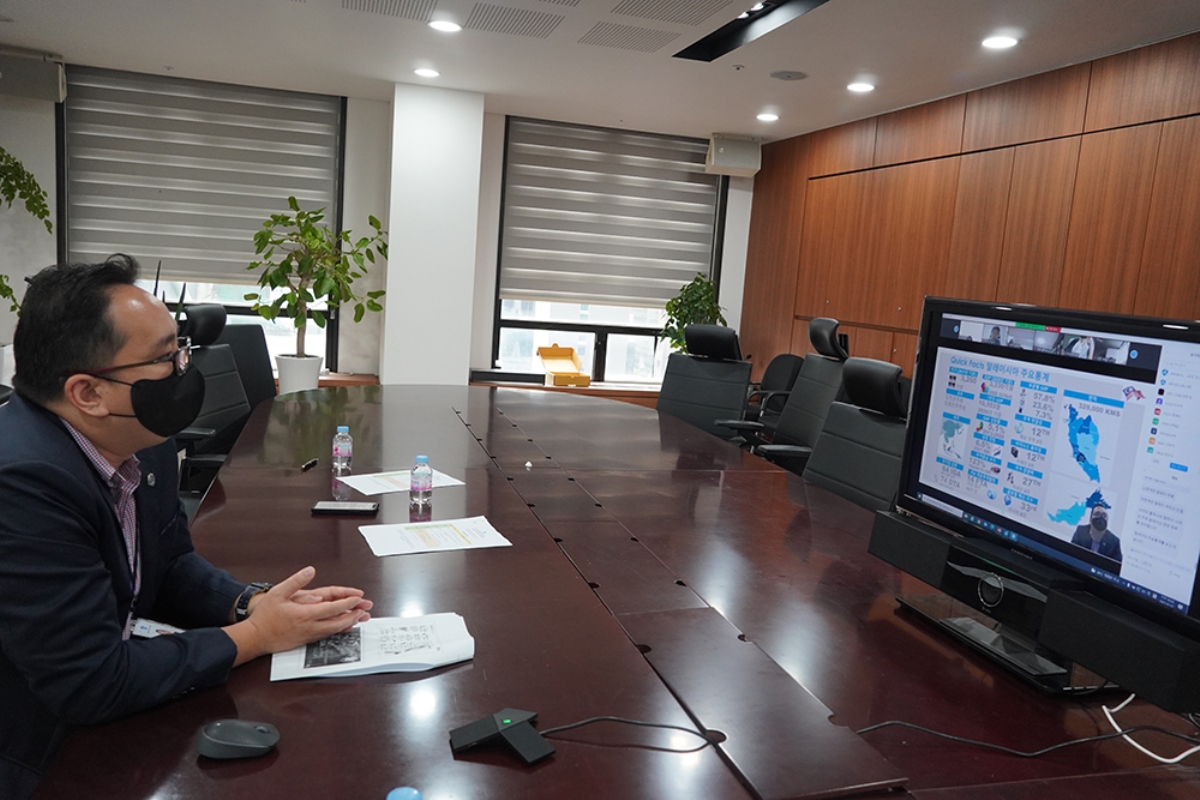 ▲ Special lecture on Malaysia by Joshua, Head of Trade & Investment Unit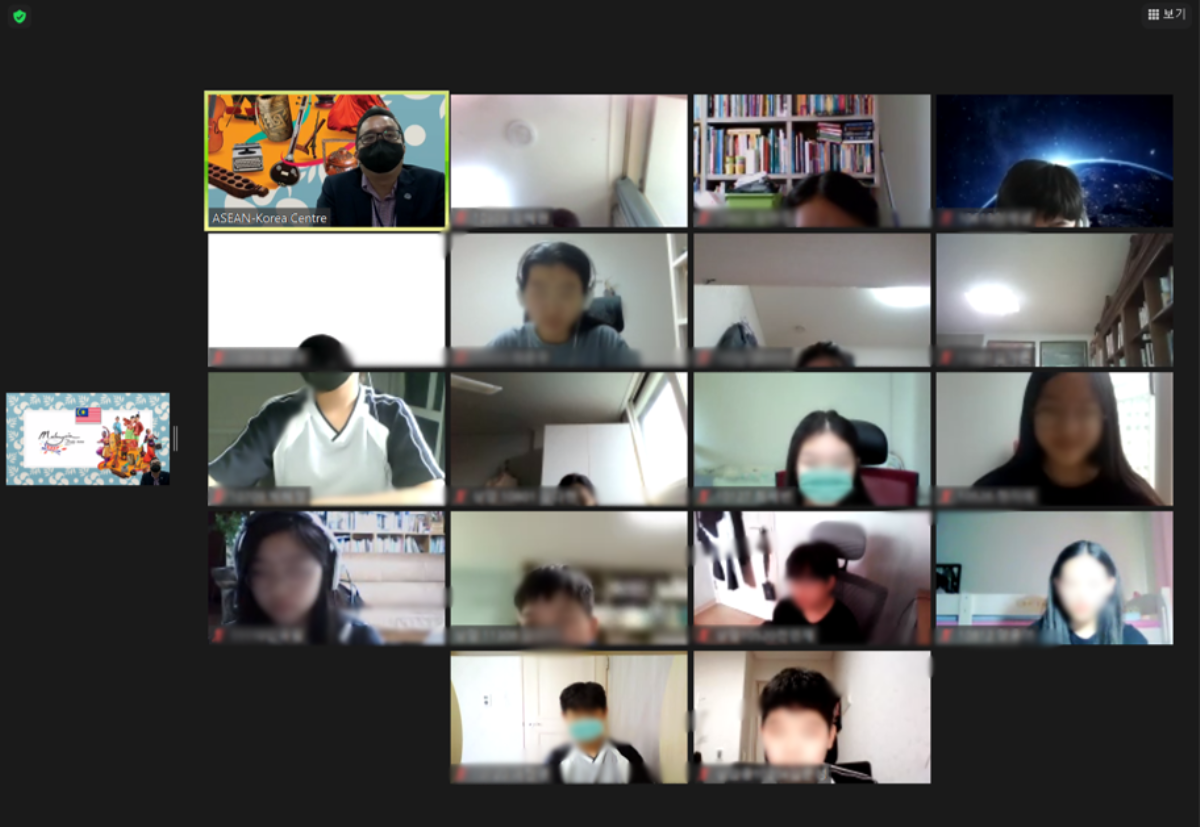 ▲ Students listening attentively to the presentation on Malaysia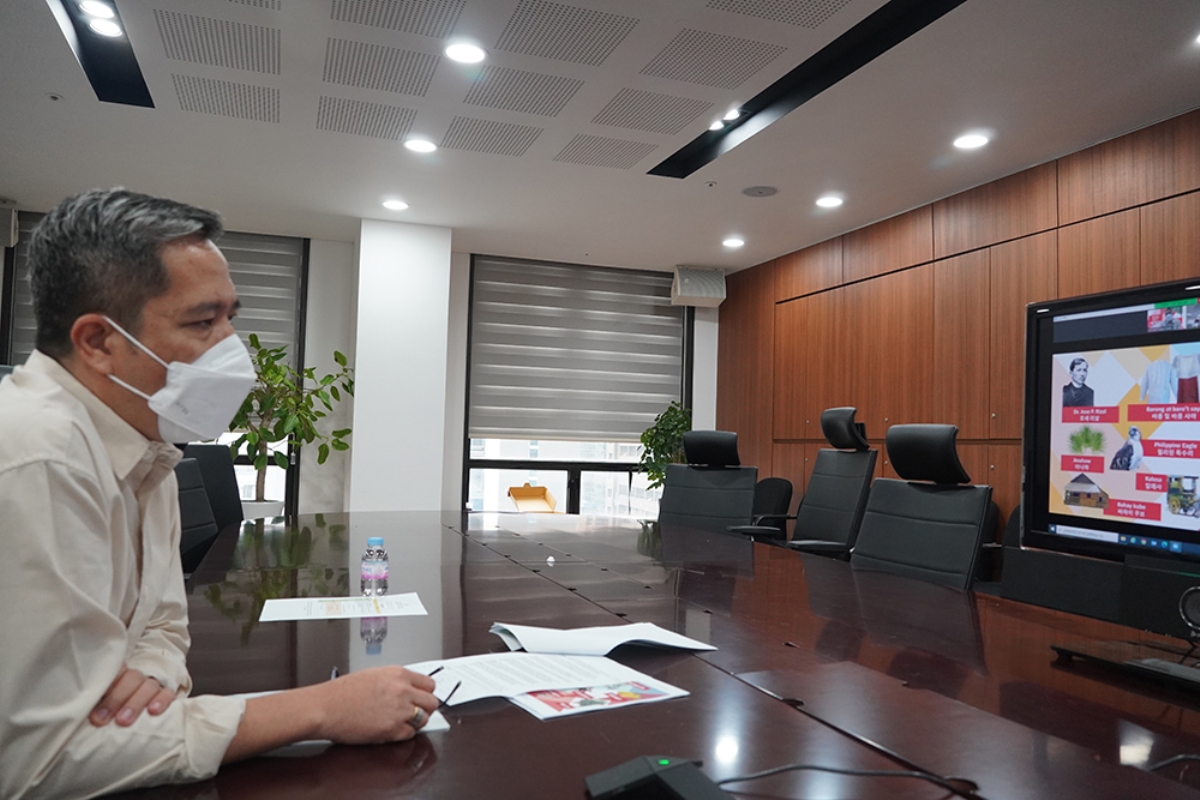 ▲ Special lecture on the Philippines by Alex, Head of Culture & Tourism Unit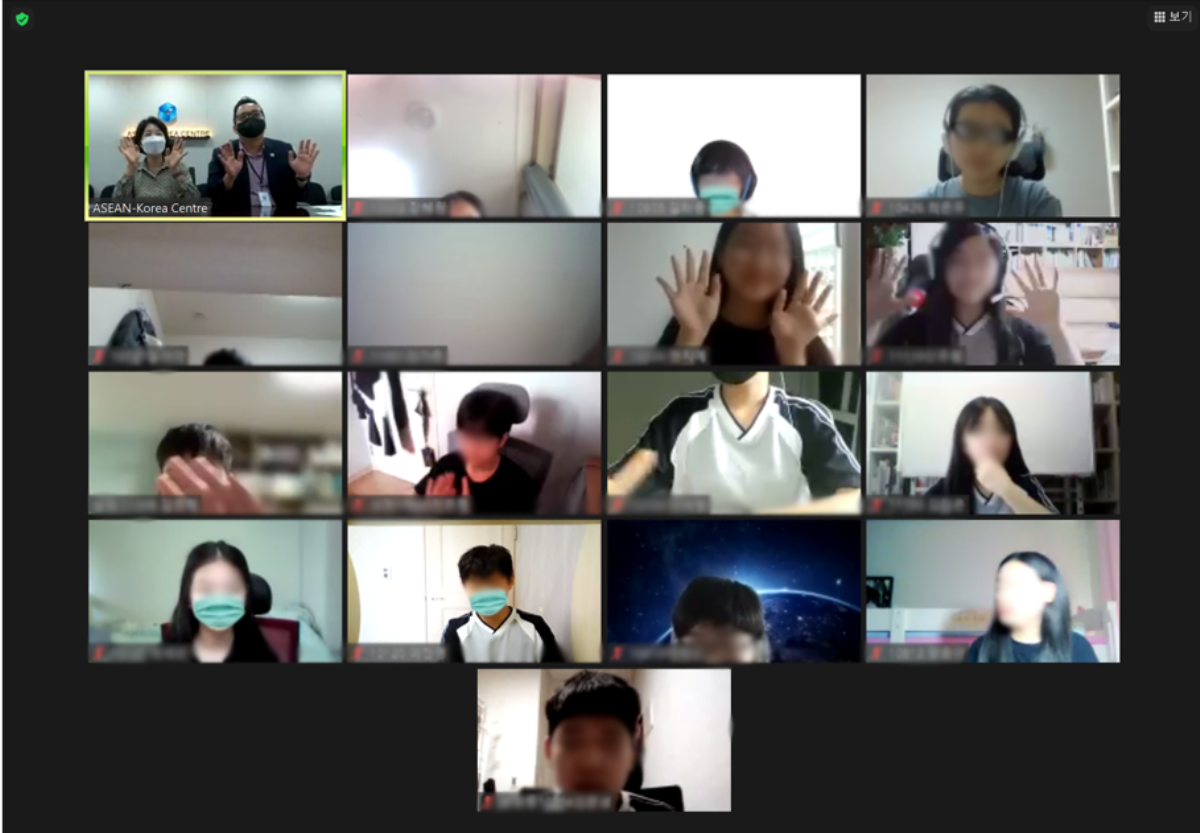 ▲ Group photo with Sangam Middle School students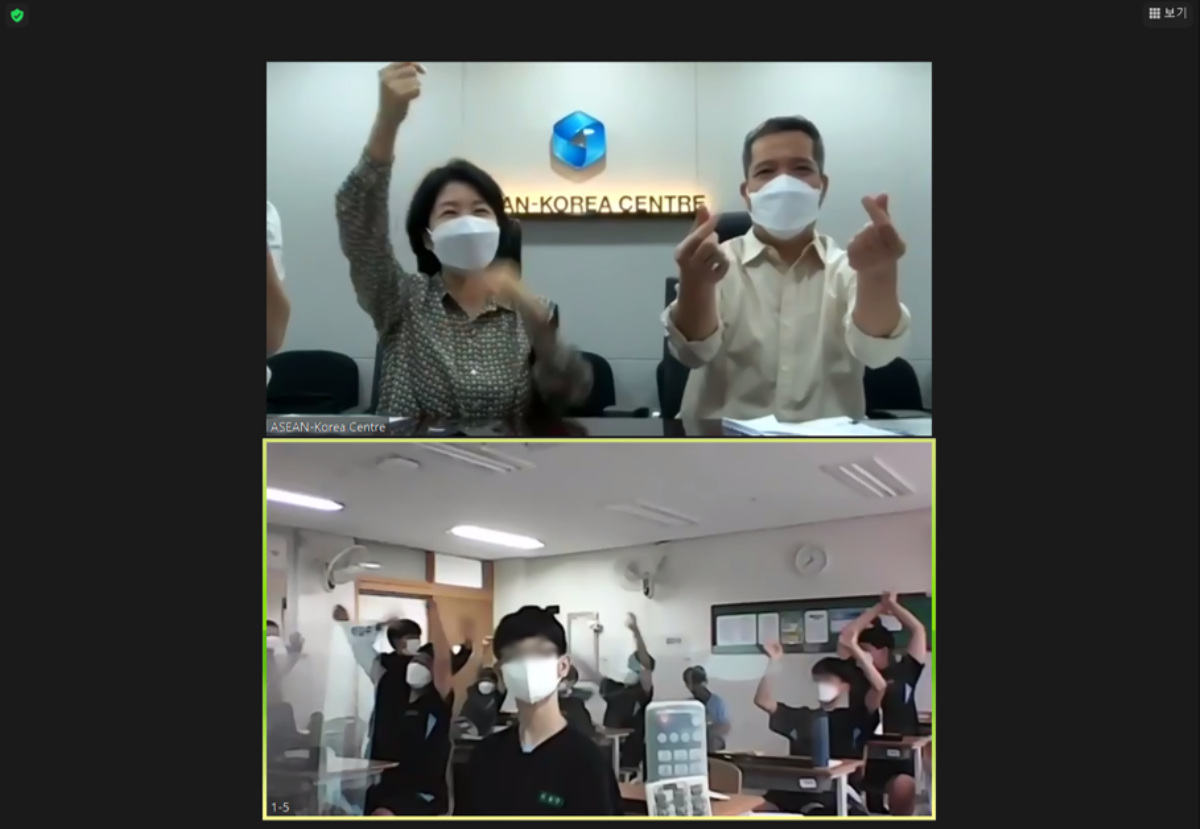 ▲ Group photo with Gyeongseong Middle School students
The ASEAN-Korea Centre organizes the School Tour and Youth Visit Program with the aim of raising the awareness of ASEAN and ASEAN-Korea partnership among youths from primary school to university level.
Under the Ministry of Education's initiative, 'Ggoomgil', the Centre has been offering the ASEAN School Tour programs that provide students, not only Korean but also students from all ASEAN Member States, with the opportunities to experience cultural aspects of ASEAN Member States and gives a glimpse of the potential career at an intergovernmental organization.
In the situation of COVID-19, the Centre is conducting the visit programs in strict compliance with the preventive measure guidelines and taking thorough disinfection and sterilization measures for each visit.
If you are interested in the Centre's visit programs, please contact the Centre via aseanhall@aseankorea.org or 02-2287-1177