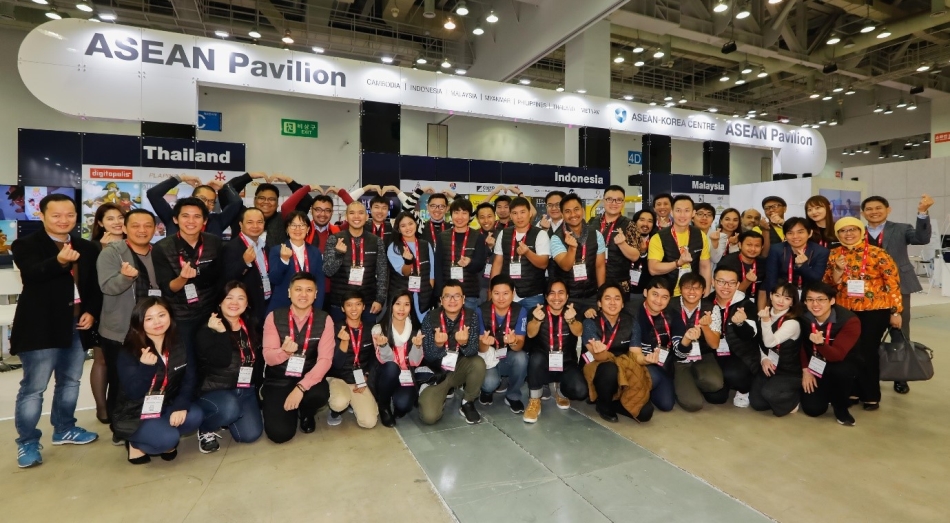 ▲ Group Photo | BEXCO Busan
The ASEAN-Korea Centre (Secretary General Lee Hyuk) set up booths for ASEAN game firms at the Global Game Exhibition G-STAR from 15 to 17 November 2018 at the Busan Exhibition & Convention Center (BEXCO), Busan, Korea. 35 game companies from 7 countries – Cambodia, Indonesia, Malaysia, Myanmar, Philippines, Thailand, and Vietnam – showcased a wide selection of game products to Korean and international buyers.
From 15 to 17 November, 35 ASEAN game companies showcased their software products such as online, mobile, video, board, and console game as well as related hardware. The G-STAR is the largest game exhibition in Korea where 676 exhibitions from 35 countries participated in the previous year. During the exhibition, the participating companies was given an opportunity not only to showcase their products but also to build business networks with partners from Korea and abroad. Prior to the exhibition, the ASEAN-Korea Business Seminar on Game Industry was held on 13 November to enhance understanding of the participants on market access strategy tailored to the Korean market.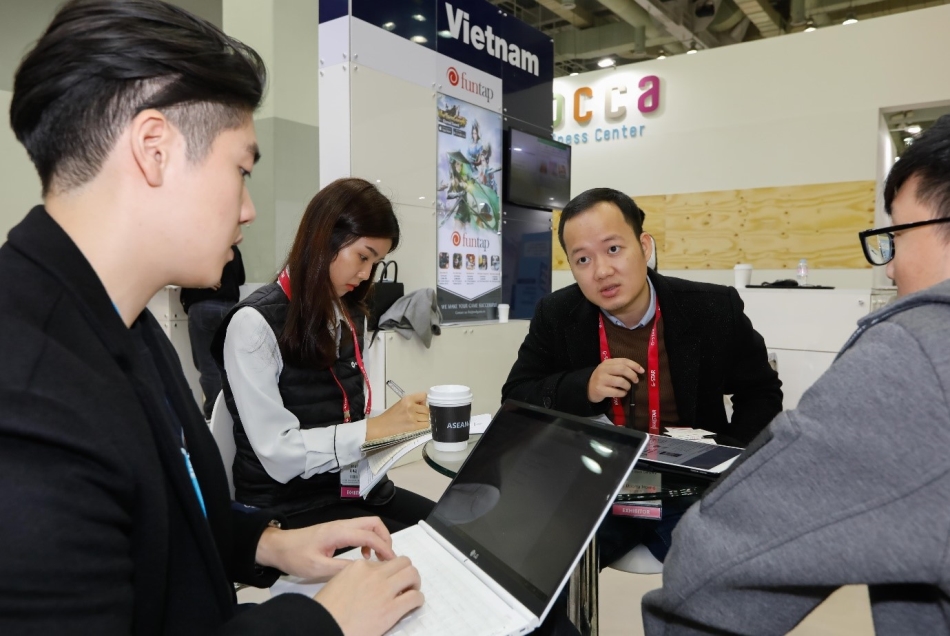 ▲ One-on-One Business Meeting | BEXCO Busan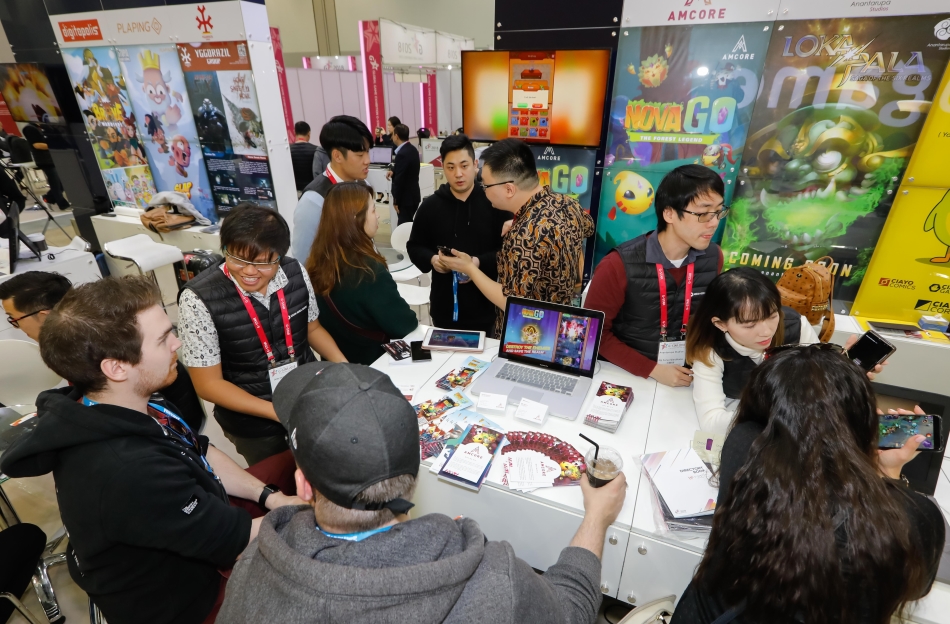 ▲ One-on-One Business Meeting | BEXCO Busan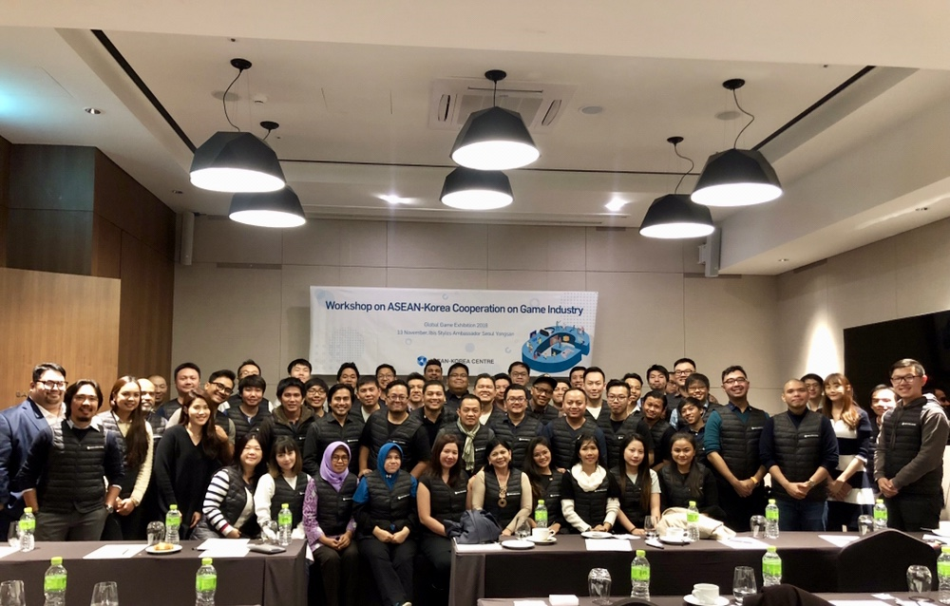 ▲ Seminar on ASEAN-Korea Cooperation on Game Industry| Ibis Ambassador Yongsan Dragon City, Seoul