▲ Delegates paying attention to the lecture
25 delegates from OnDream Global Academy of Ilmin International Relations Institute (IIRI) of Korea University, visited the ASEAN Hall at the ASEAN-Korea Centre (AKC) on 14 August 2020. The delegates are mostly interested in the field of international organizations and non-governmental organizations.
The program began with the welcoming speech by Secretary-General Lee Hyuk, continued with the group photo session. In the first half of the program, Ms. Lee Kyeong-A, the new Director of ASEAN Hall, conducted her first lecture on ASEAN, ASEAN-Korea relations, and AKC's activities. The delegates were paying particular attention, especially to the AKC activities.
In the second half of the program, the ASEAN officials seconded to the ASEAN-Korea Centre and Ms. Kim He-jin, the Head of Information and Data Unit, had in-depth discussion session with the delegates. They discussed COVID-19 and its effect on the ASEAN-Korea economic relations, ASEAN security issues, the importance of the ASEAN-Korea bilateral cooperation, the ways to upgrade the ASEAN-Korea relations, the catalyst of ASEAN regionalism, and ASEAN officials experience on working in the AKC.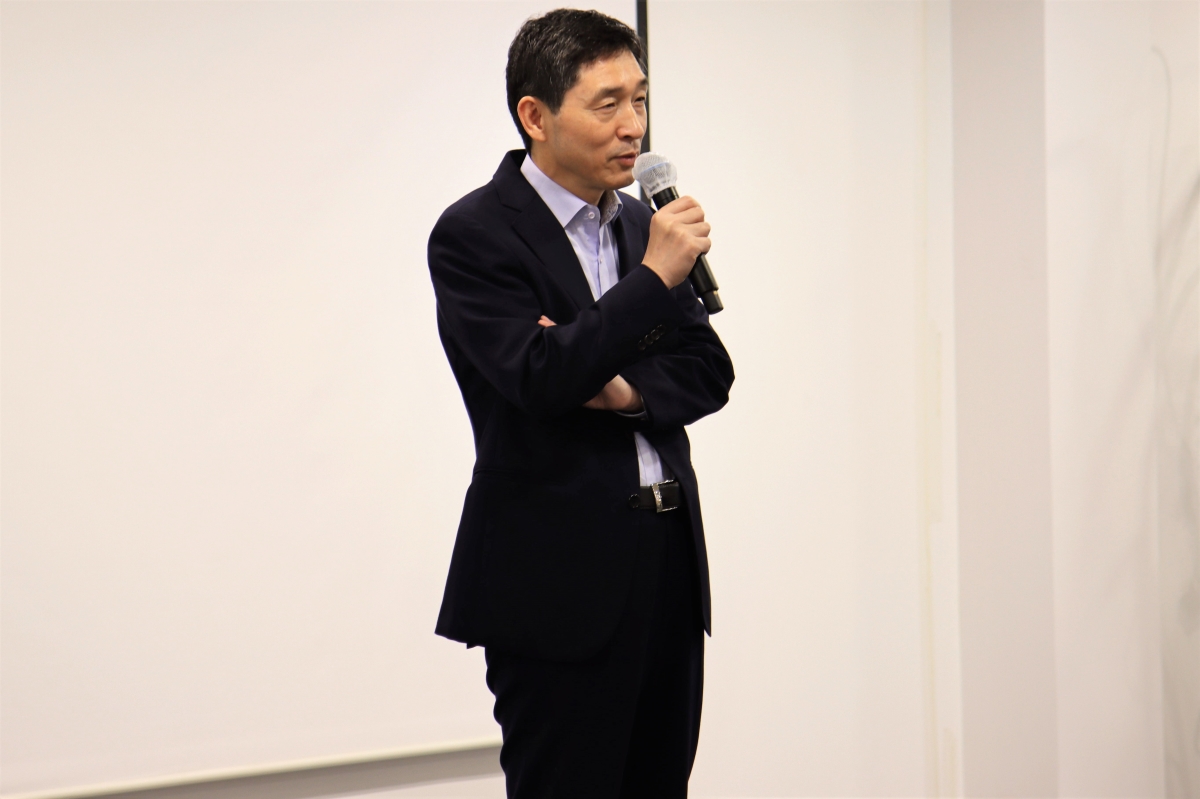 ▲ Welcoming Speech by Secretary-General Lee Hyuk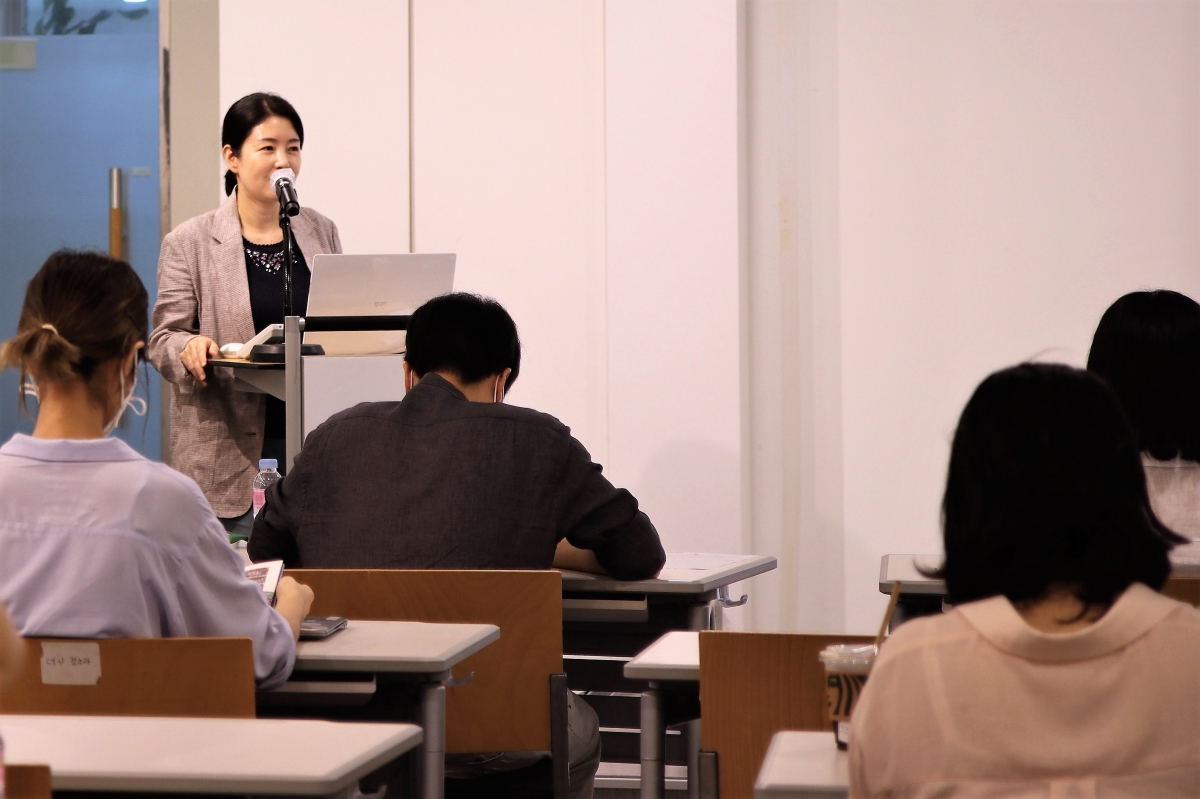 ▲ Lecture by Ms. Lee Kyeong-A, Director of ASEAN Hall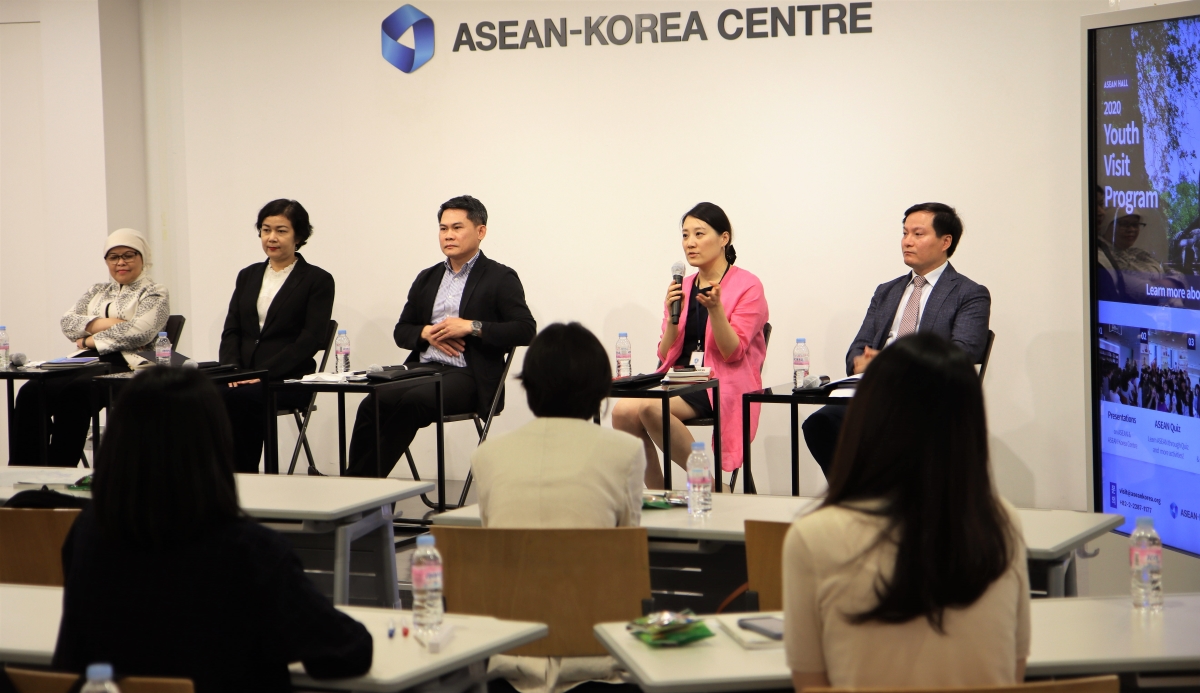 ▲ Discussion Session with ASEAN officials and Ms. Kim He-jin, Head of IDU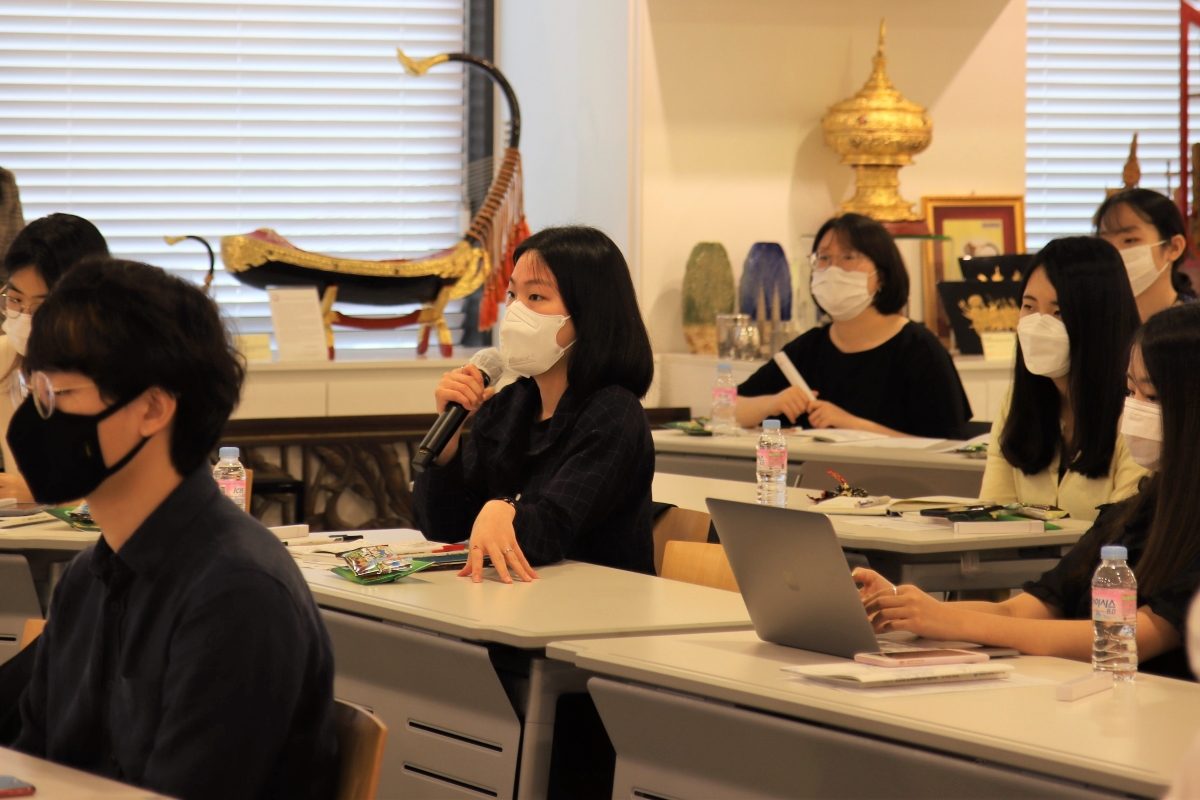 ▲ Student participation on the discussion session
▲ Group Photo of OnDream Global Academy
The ASEAN-Korea Centre conducts the Youth Visit program with the aim of raising the awareness of ASEAN and ASEAN-Korea partnership among youths from primary school to university level.
In the situation of COVID-19, the AKC is conducting youth visit programs in strict compliance with the preventive measure guidelines and taking disinfection and sterilization measures before and after each visit.
Those who would like to visit the Centre may send their inquiries to aseanhall@aseankorea.org or contact the Centre by calling +82-2-2287-1177.