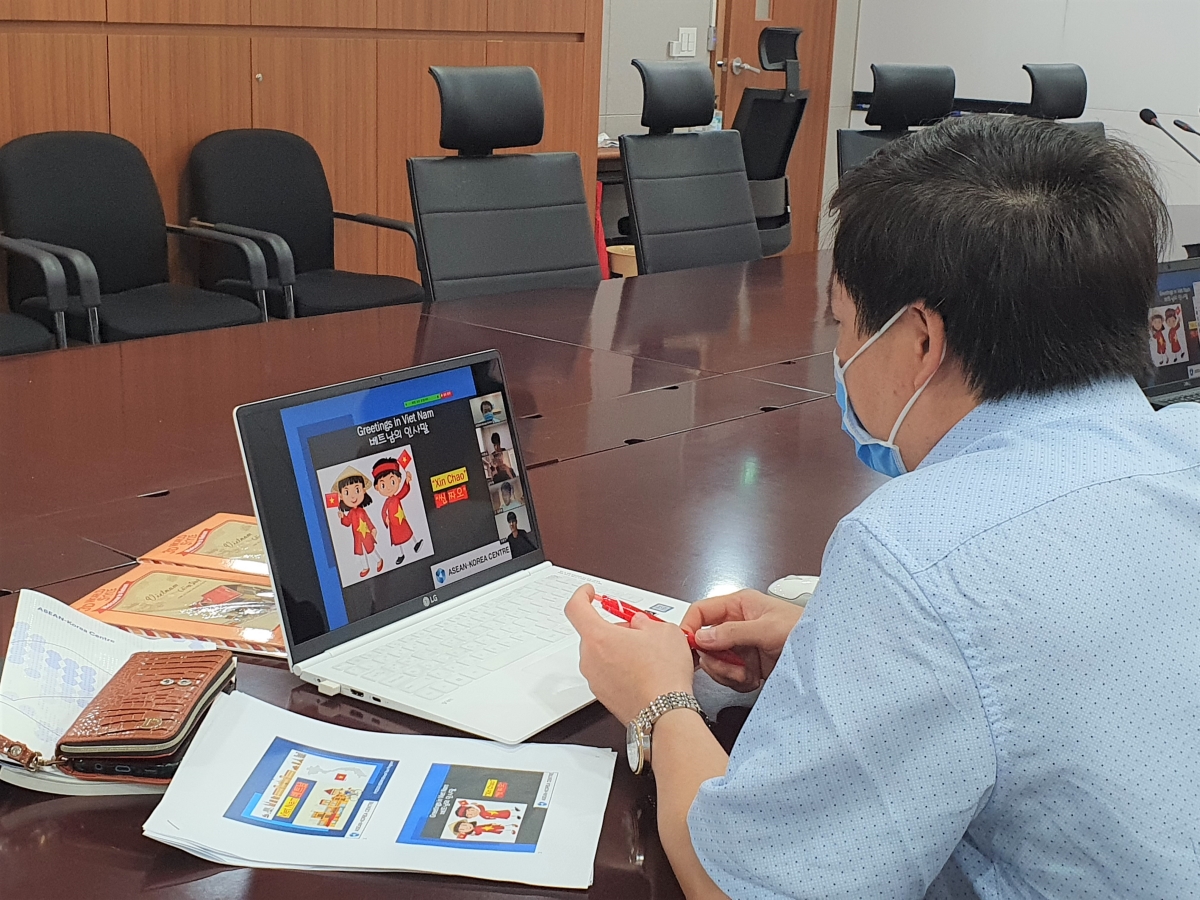 ▲ Lecture by Mr. Phan The Thang, Deputy Head of Information and Data Unit
On 2 September, 2020, keeping pace with the age of "New Normal," the ASEAN-Korea Centre offered its first online School Tour program with 25 delegates from Sung Nam High School English Camp.
The online School Tour program began with the "Way to the ASEAN-Korea Centre," virtual reality video, prepared specially for those students who were not able to visit the ASEAN Hall in-person. Ms. Lee Kyeong-a, Director of ASEAN Hall, welcomed the students who were assumed to be virtually sitting at the ASEAN Hall. Then for a brief introduction of ASEAN, the 'ASEAN, We Are Friends' video was played.
The lecture session consisted of two lectures on ASEAN and ASEAN-Korea Centre's roles by Ms. Lee Kyeong-a, and on Understanding Viet Nam by Mr. Phan The Thang, Deputy Head of Information and Data Unit.
Though online, the interactive activities of the ASEAN Quiz and the ASEAN Talk with ASEAN officials were very lively. ASEAN Talk was participated by Mr. Thang as well as Ms. Khaing Mee Mee Htun, Head of Culture and Tourism Unit who joined online. Students and the ASEAN officials had active and meaningful discussions.
Lastly, crafting session was left to the students who will, at their home, make the 'Viet Nam Style Coffee Shop Crafting' that we have sent to them in advance. With taking group screen shots, the first online School Tour Program was concluded.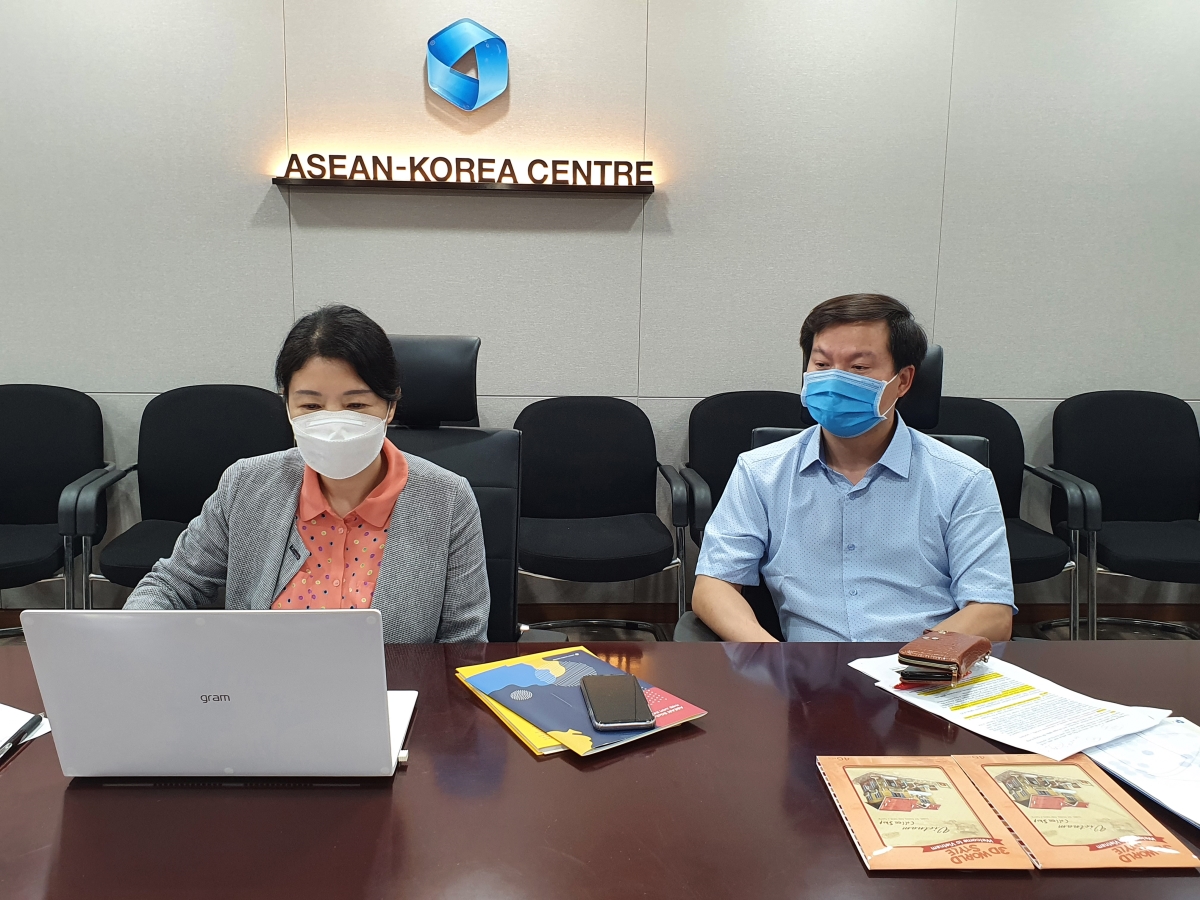 ▲ Lecture by Ms. Lee Kyeong-a, Director of ASEAN Hall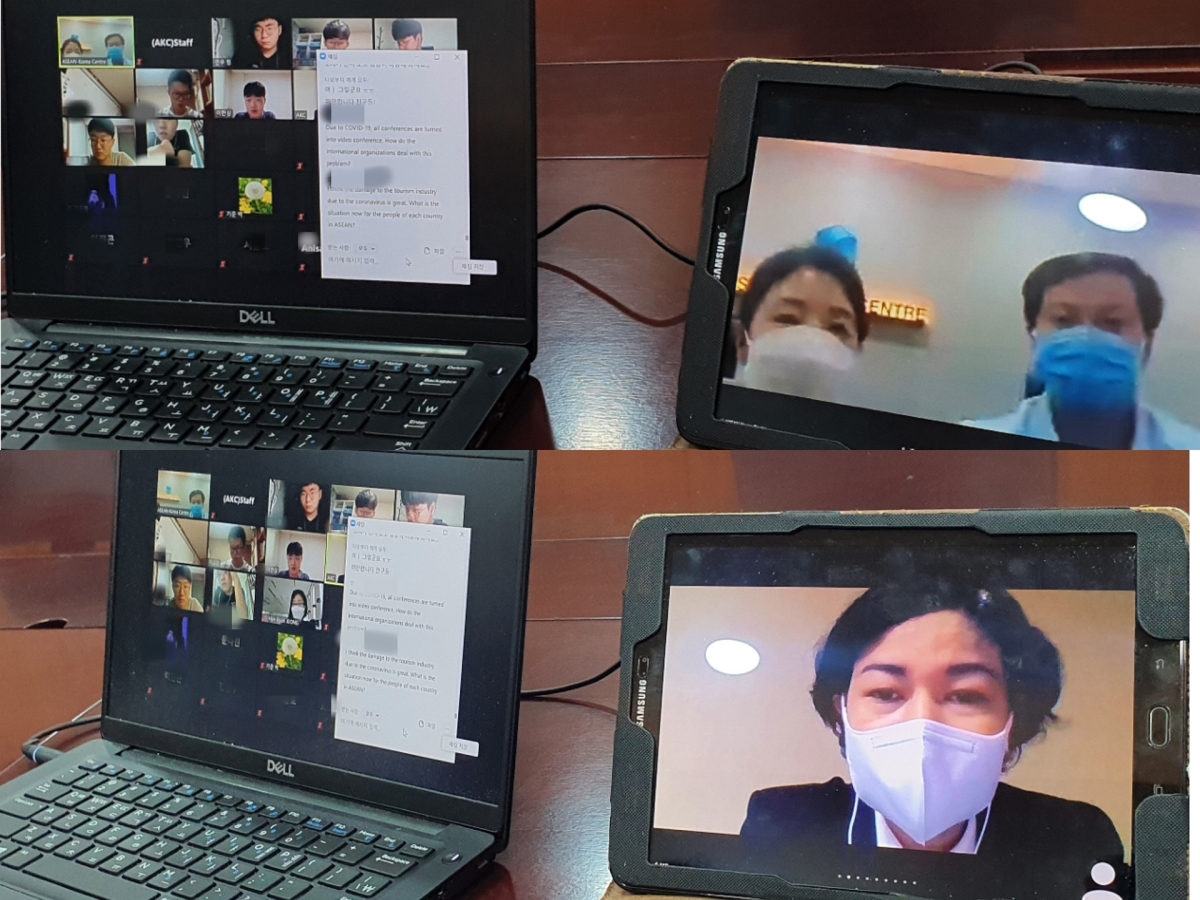 ▲ ASEAN Talk with ASEAN officials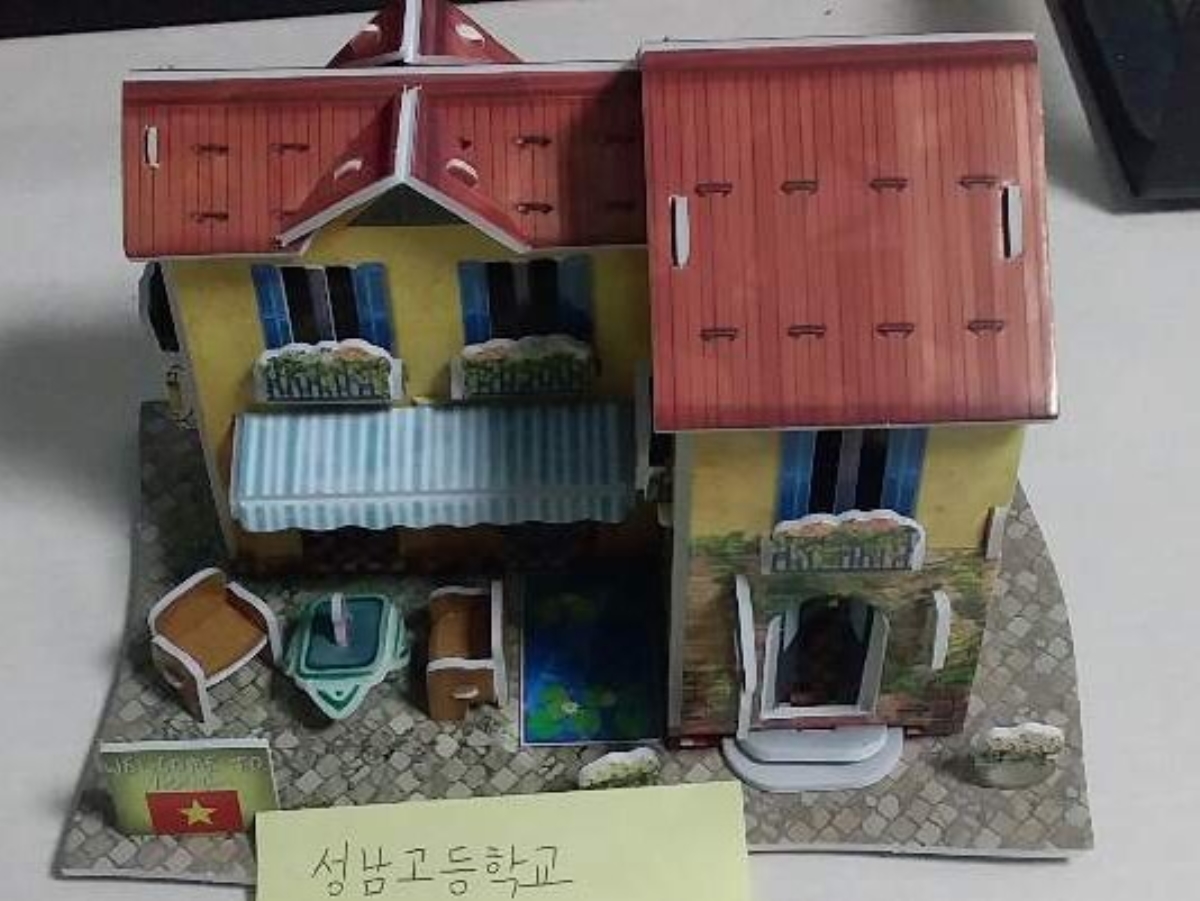 ▲ Viet Nam Style Coffee Shop Craft Made by Student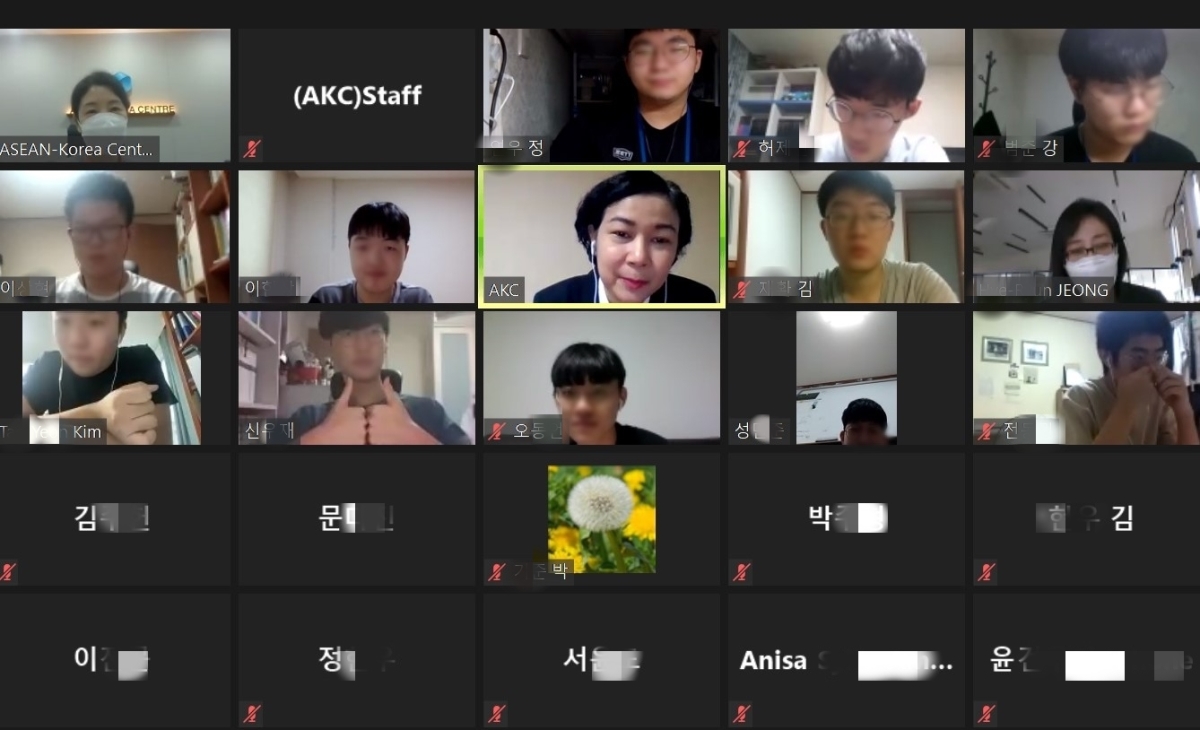 ▲ Group Photo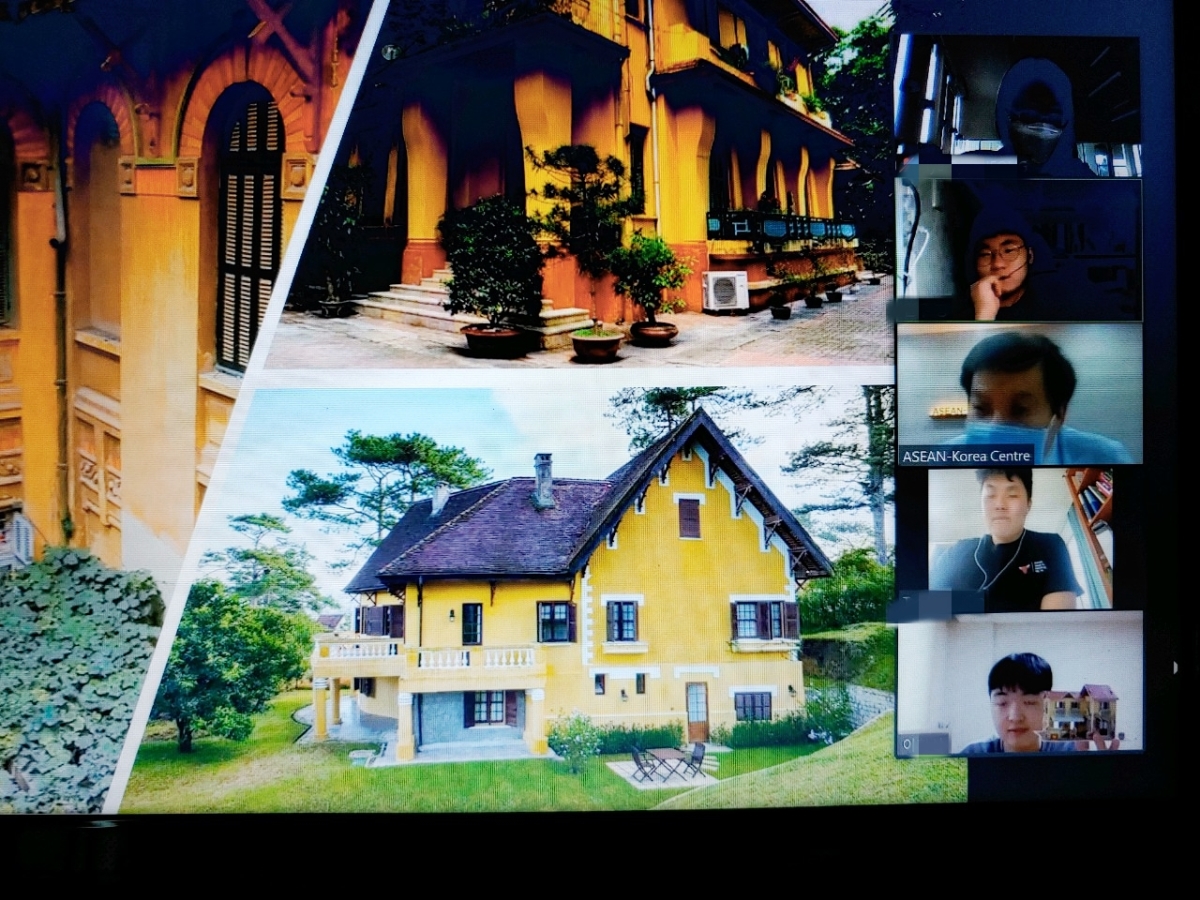 ▲ Student Participation on the Lecture
Under the Ministry of Education's initiative, 'Ggoomgil', the AKC has been mandated to increase the level of ASEAN Awareness among Korean students. AKC's ASEAN School Tour Program provides students, not only for Koreans but also for students from all ASEAN Member States, with the opportunity to experience cultural aspects of ASEAN Member States and gives a glimpse of what a potential career at an intergovernmental organization for the future desired jobs.
Held all year-round, the 2020 ASEAN School Tour Program consists of diverse educational parts: △ ASEAN Talk with AKC's ASEAN officials seconded to the AKC, △ Lecture on International Organization and Career Experiences, △ ASEAN Quiz, △ Creative Cultural Activities, etc.
In the situation of COVID-19, the AKC is conducting School Tour programs in strict compliance with the preventive measure guidelines and in an effort to conform to the government's preventive measures against COVID-19 pandemic, all programs will be conducted online until further notice.
For further inquiries, please contact aseanhall@aseankorea.org / Tel. 02-2287-1177 or 02-2287-1145