The ASEAN-Korea Centre organized the 'ASEAN Trade Fair 2018: Feel ASEAN Comfort' from 29 August to 2 September at KINTEX Exhibition Center I in Ilsan, Gyeonggi Province in conjunction with the 'Korea International Furniture & Interior Fair (KOFURN)'. Renowned hardwood furniture and modern interior products of 60 companies from seven ASEAN countries, namely Indonesia, Malaysia, Myanmar, Philippines, Singapore, Thailand, and Vietnam were showcased during the Fair.
Total 579 business meetings were conducted during the 5-day exhibition and contracts worth KRW 600 million were signed. In particular, handmade furniture and interior items made with natural rattan and teak wood were very popular among Korean buyers and visitors that most were sold out within the first two days of the exhibition.
In addition, prior to the exhibition, the ASEAN delegation visited the InArt Square, an exhibition center for Korea's leading hardwood furniture brand called 'InArt'; furniture stores at Yongsan I'Park Mall Living Park; and the Kofurn Mall, a multi-brand retail store set up by KOFURN to better understand the Korean furniture and interior market trend.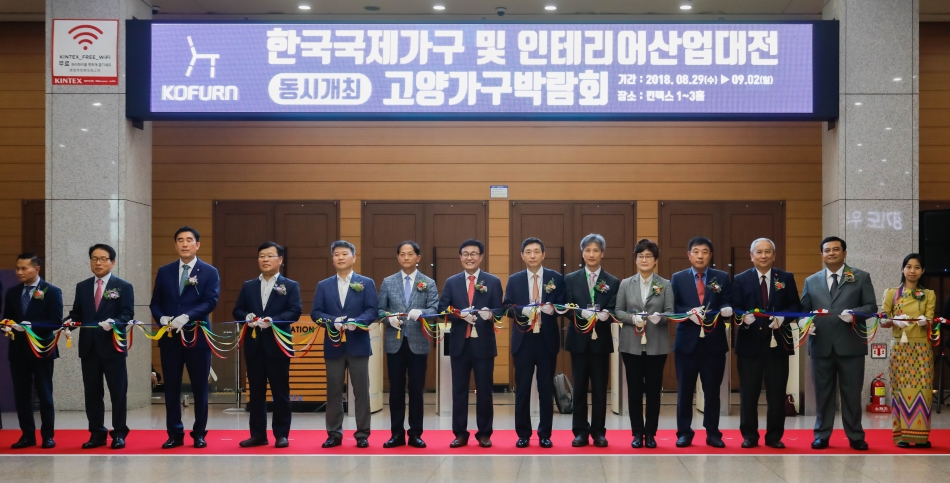 ▲ 29 Aug 2018, Opening Ceremony, KINTEX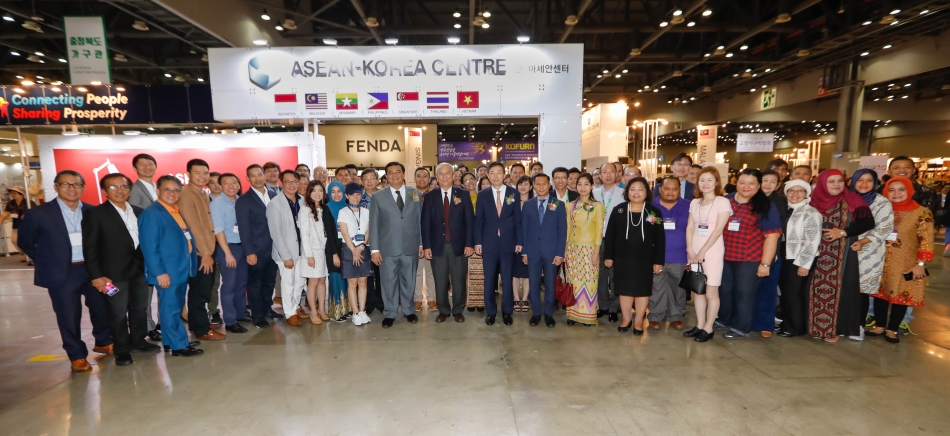 ▲ 29 Aug 2018, Group Photo by the ASEAN Pavilion, KINTEX
▲ 29 Aug-2 Sep 2018, Exhibition, KINTEX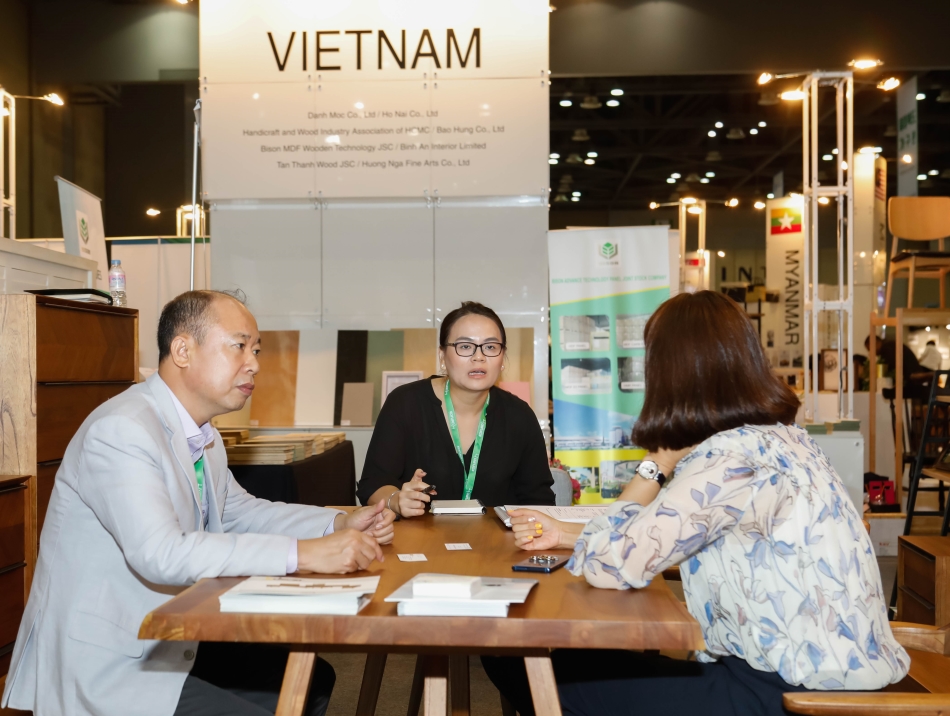 ▲ 29 Aug 2018, Business meetings, KINTEX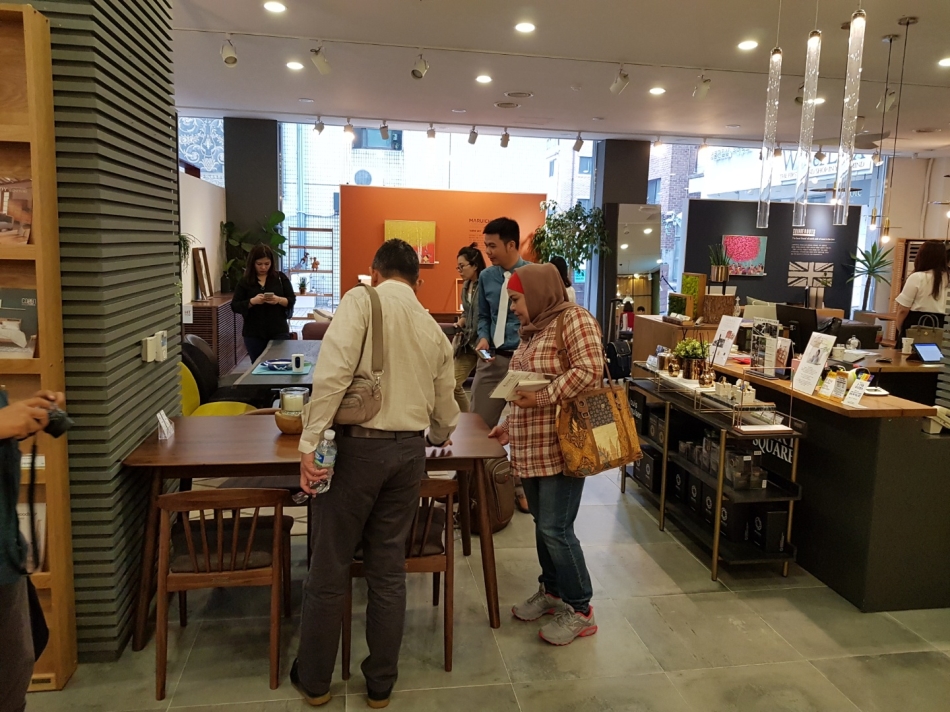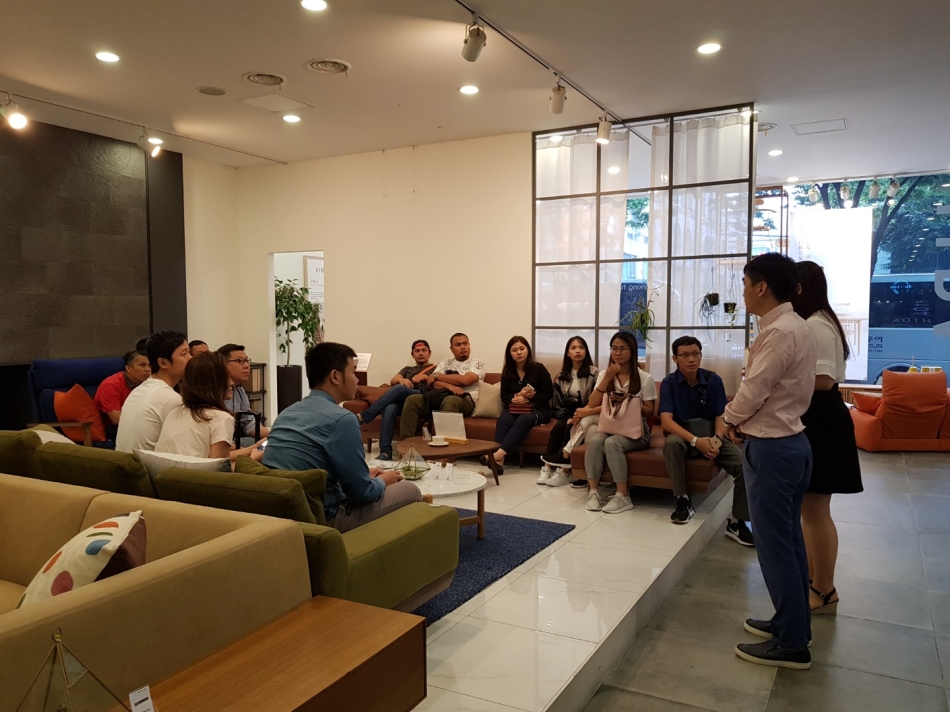 ▲ 27 May 2018, Industrial Visit, InArt Squre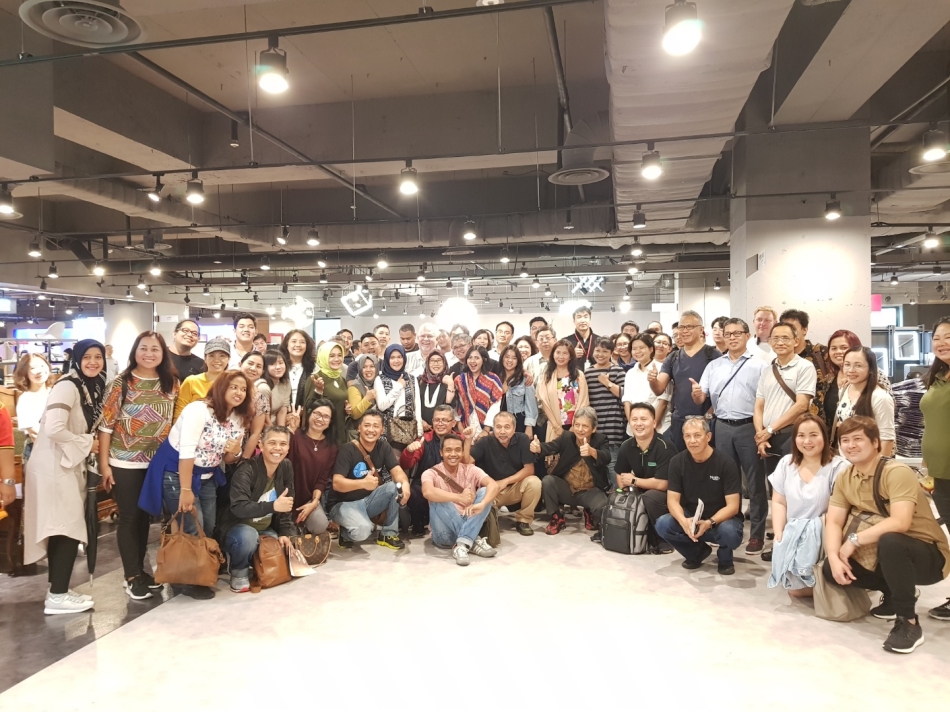 ▲ 28 May 2018, Industrial Visit, Kofurn mall