The ASEAN-Korea Centre (Secretary General Lee Hyuk) and the Gyeonggi Center for Creative Economy & Innovation (GCCEI) jointly organized the ASEAN-Korea Startup Week from 11 to 13 September in Seongnam-si, Gyeonggi Province, Korea. 54 ICT startup CEOs and government officials from eight ASEAN countries – Brunei, Cambodia, Indonesia, Malaysia, Philippines, Singapore, Thailand, and Vietnam – gathered in Korea to share government policies, initiatives, and incentives to promote ICT startups in their respective countries, pitch their ideas to Korean venture capitals, conduct visits to startup incubators in Korea, and build business networks with their Korean counterparts.
On 11 September, ASEAN startups and government officials visited to GCCEI and Pangyo Techno Valley to gain first-hand knowledge on Korean government's support policies for its ICT startup companies.
On 12 September, the Seminar was held at the Startup Campus of Pangyo Techno Valley. Government officials from ASEAN and Korea gave a presentation on government policies and incentives to promote startups in their respective countries. One-on-one business meetings were held to build networks between ASEAN Startups and Korean VCs for their business collaborations.
On 13 September, the opening ceremony of the ASEAN-Korea Startup Week was held where Secretary General Lee Hyuk, GCCEI CEO Lee Kyungjun, Deputy Minister of the Ministry of SMEs and Startups of Korea Seok Jong-hoon, and Singapore Ambassador to Korea Yip Wei Kiat delivered remarks. At the pitching session, two companies from each of the eight ASEAN countries were offered an opportunity for pitching to 374 Korean startup companies and venture capitals.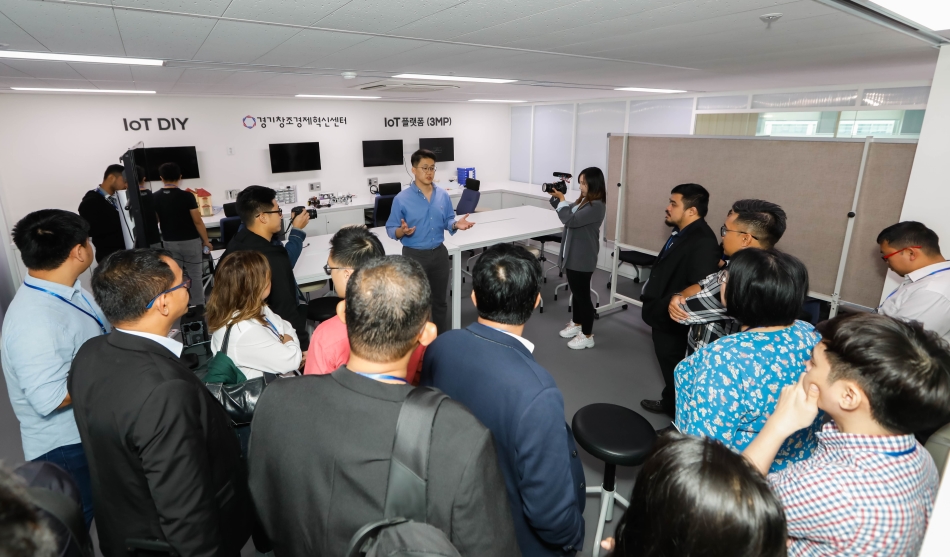 ▲ Industrial Visit | GCCEI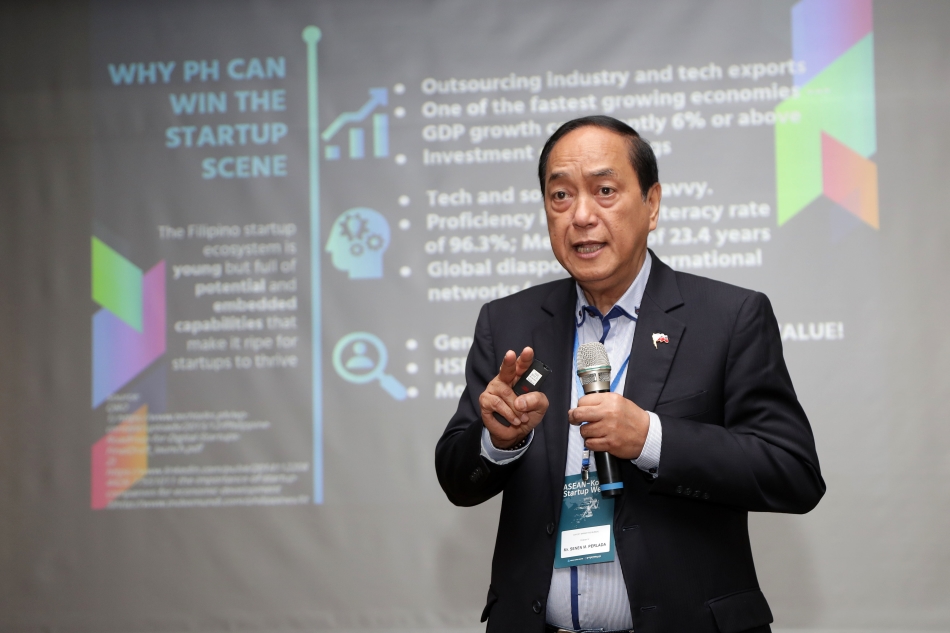 ▲ Seminar | Startup Campus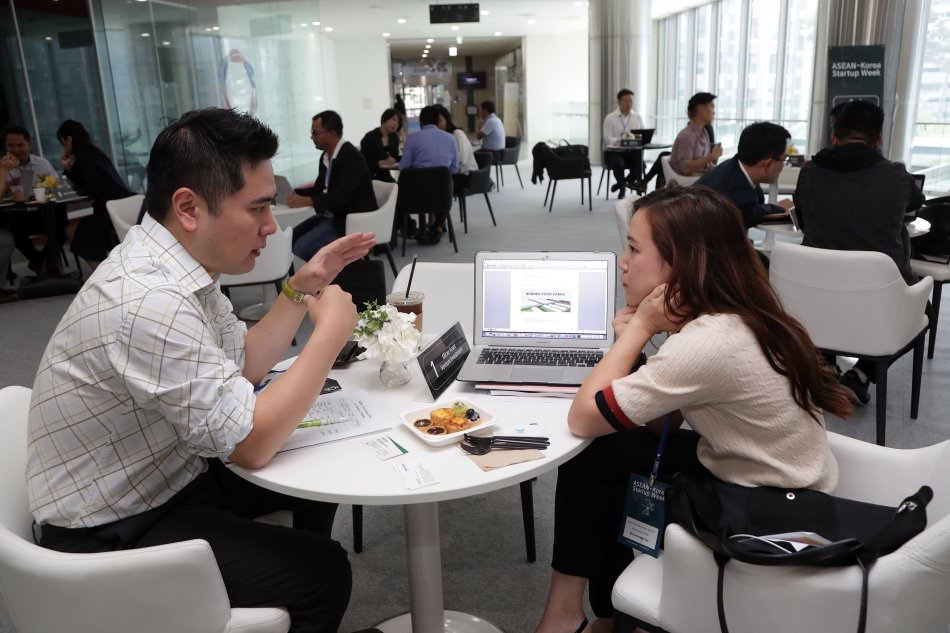 ▲ 1:1 business meetings | Startup Campus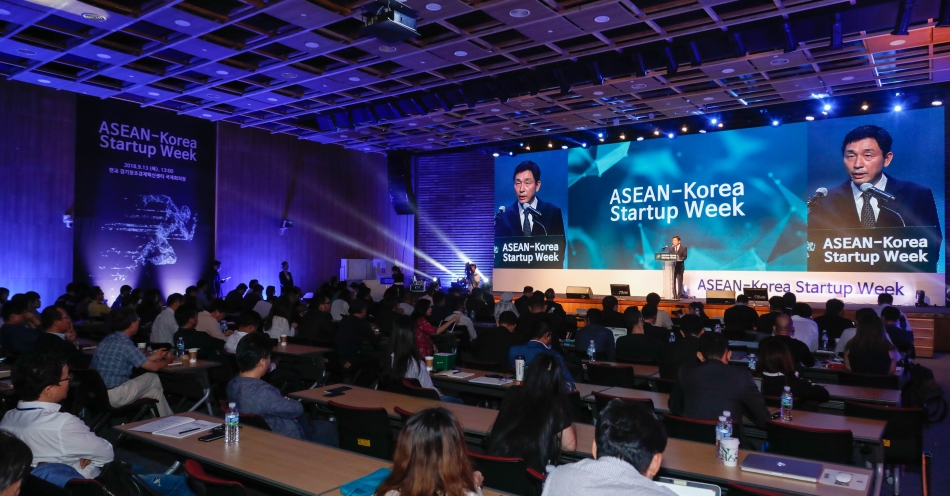 ▲ Opening Remarks | H.E. Lee Hyuk, Secretary General of ASEAN-Korea Centre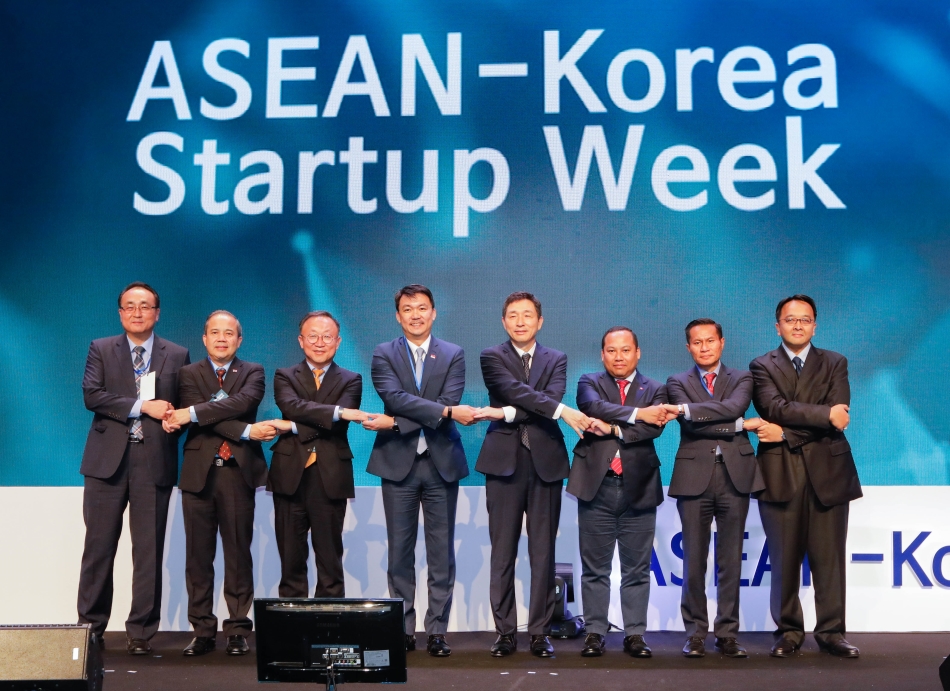 ▲ VIPs | GCCEI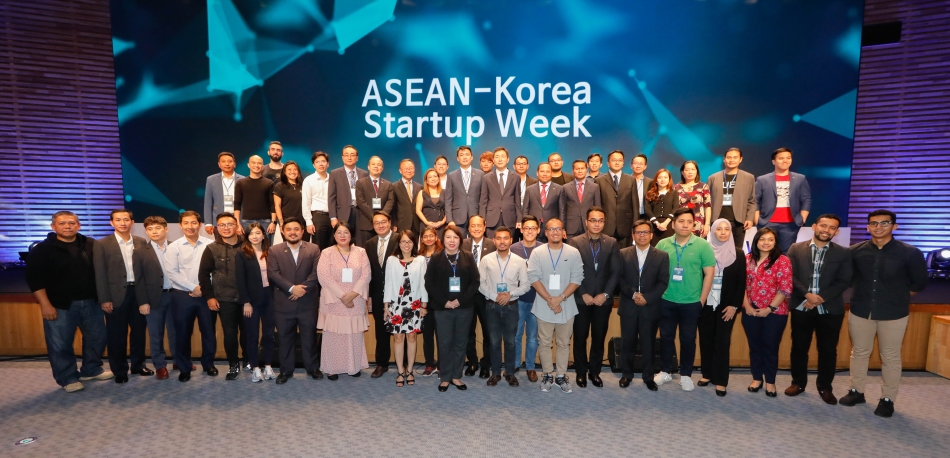 ▲ Group Photo | GCCEI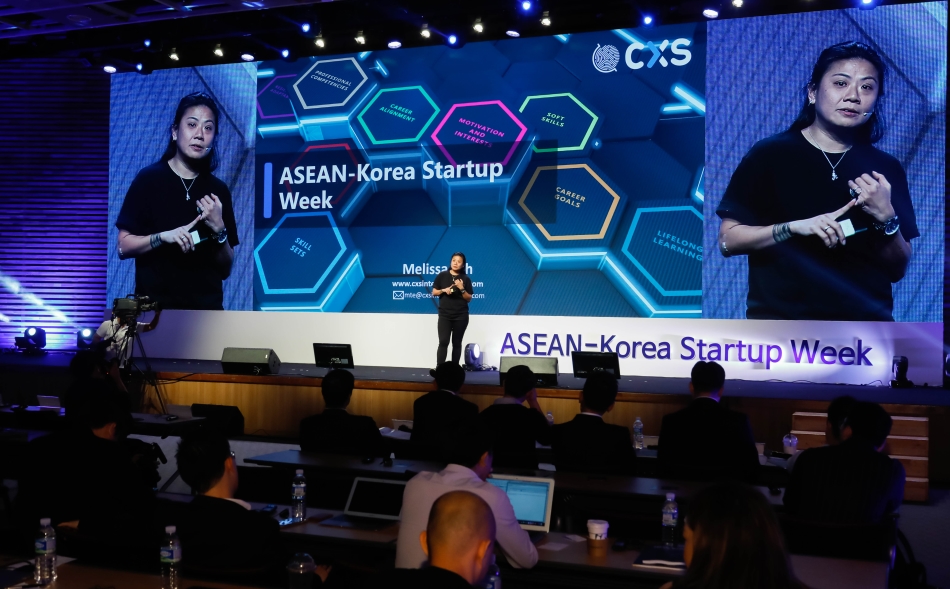 ▲ ASEAN Pitching | GCCEI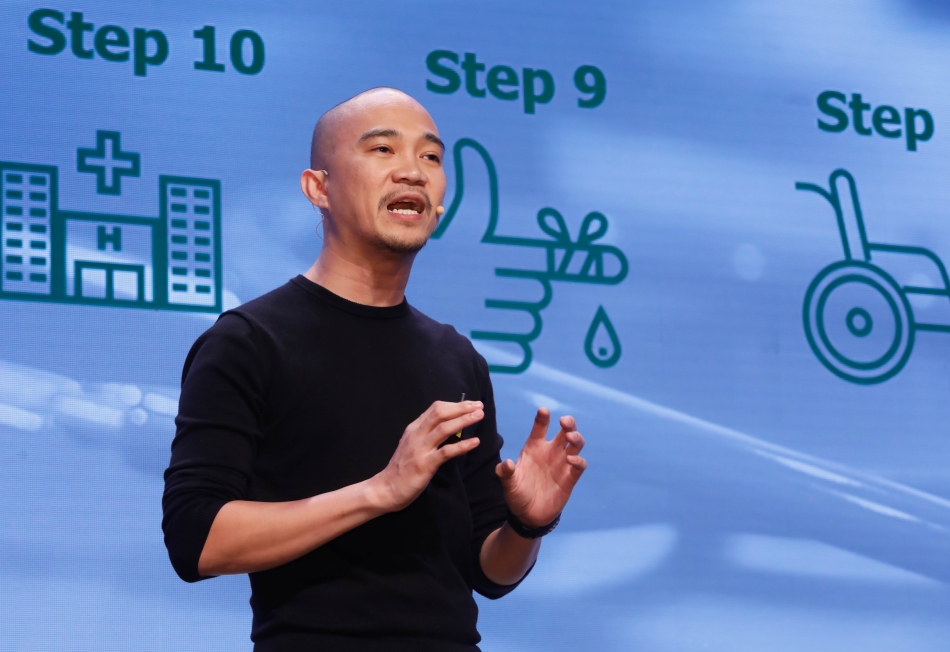 ▲ ASEAN Pitching | GCCEI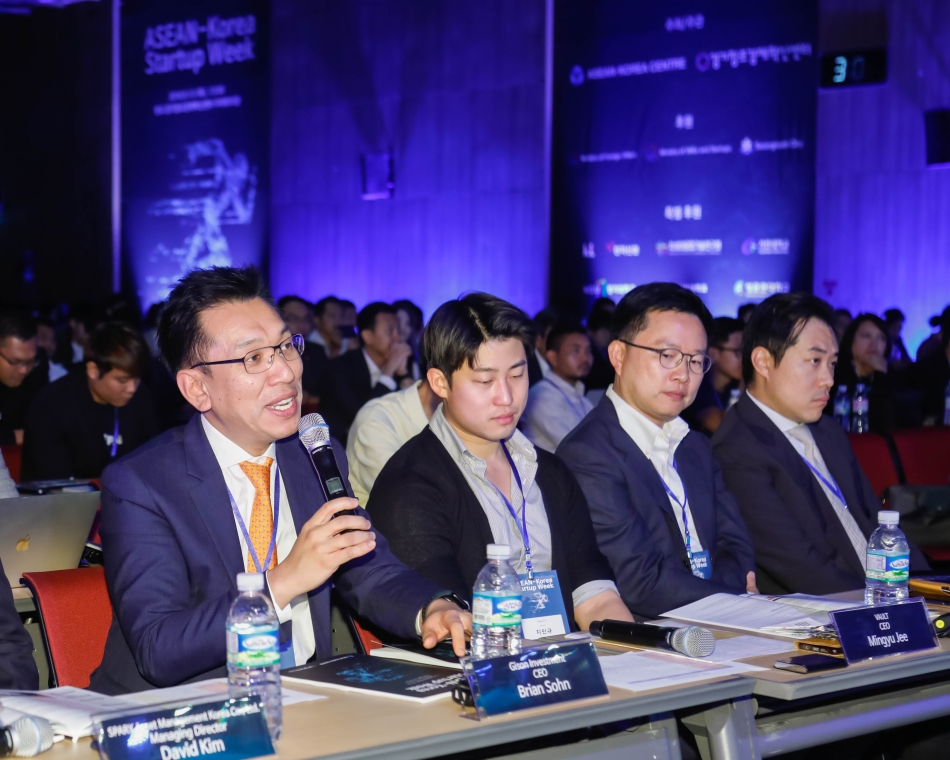 ▲ Judges | GCCEI