The ASEAN-Korea Centre (AKC) participated in the ASEAN tourism related meetings on 14 December 2021. The AKC participated in the 'Consultation with External Parties' session and the Culture and Tourism Unit briefed on the highlights and achievements of FY2021 programs. The Meeting served as an opportunity to share up-to-date information on the activities of tourism cooperation among ASEAN and its external partners, while sharing opinions on how to extend and deepen their cooperation.
※ Meeting of ASEAN NTOs: A regular meeting (held every July and on the occasion of the ASEAN Tourism Ministers' Meeting) among the ASEAN Member States and the related external international organization, to share up-to-date information on the tourism policies and strategies and exchange views on regional tourism recovery and development.
The AKC explained that offline events such as 'ASEAN Tourism Promotion Pavilion' and 'ASEAN Week: ASEAN Photo and Lifestyle Exhibition' were held in accordance with the Covid-19 related regulations, and that other programs such as the 'ASEAN-Korea Tourism Promotion Seminar' and 'ASEAN-Korea Familiarity Tour', 'EBS ASEAN Culinary Show' and 'ASEAN-Korea Tourism Capacity Building Workshop' were converted to non face-to-face events with expansion of online promotion. Throughout the meetings, the AKC was further updated on the latest developments and issues related to the reopening of borders for international travel, as participants noted to continue their cooperation for tourism exchanges through various tourism programs and COVID-19 tailored regulations.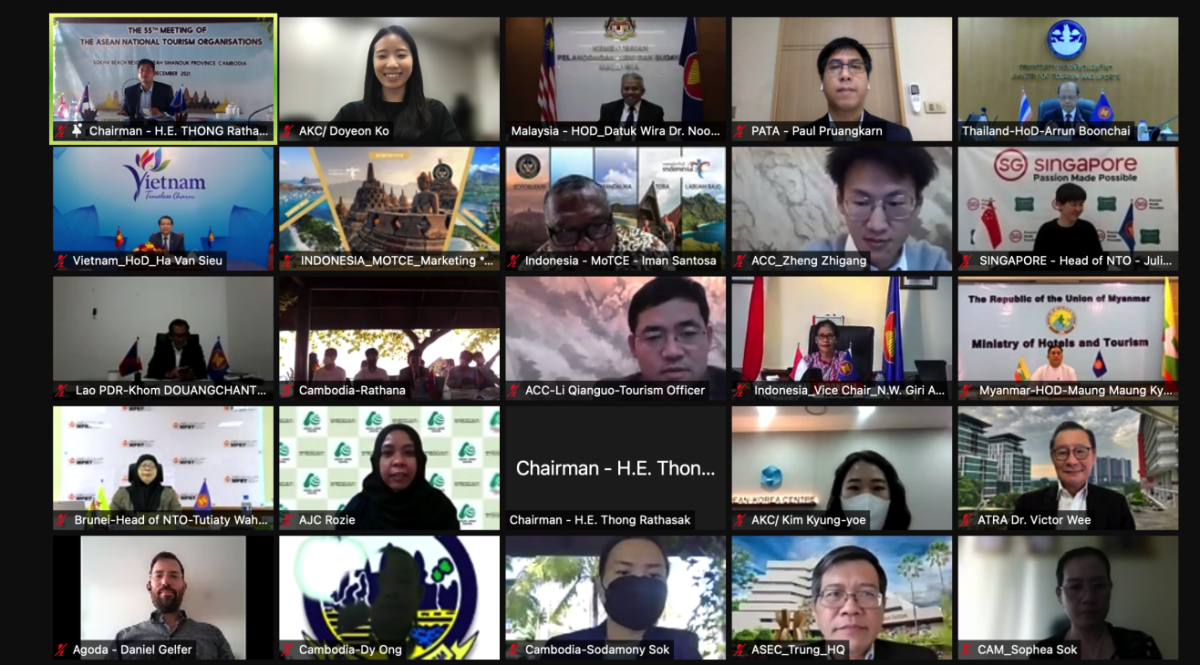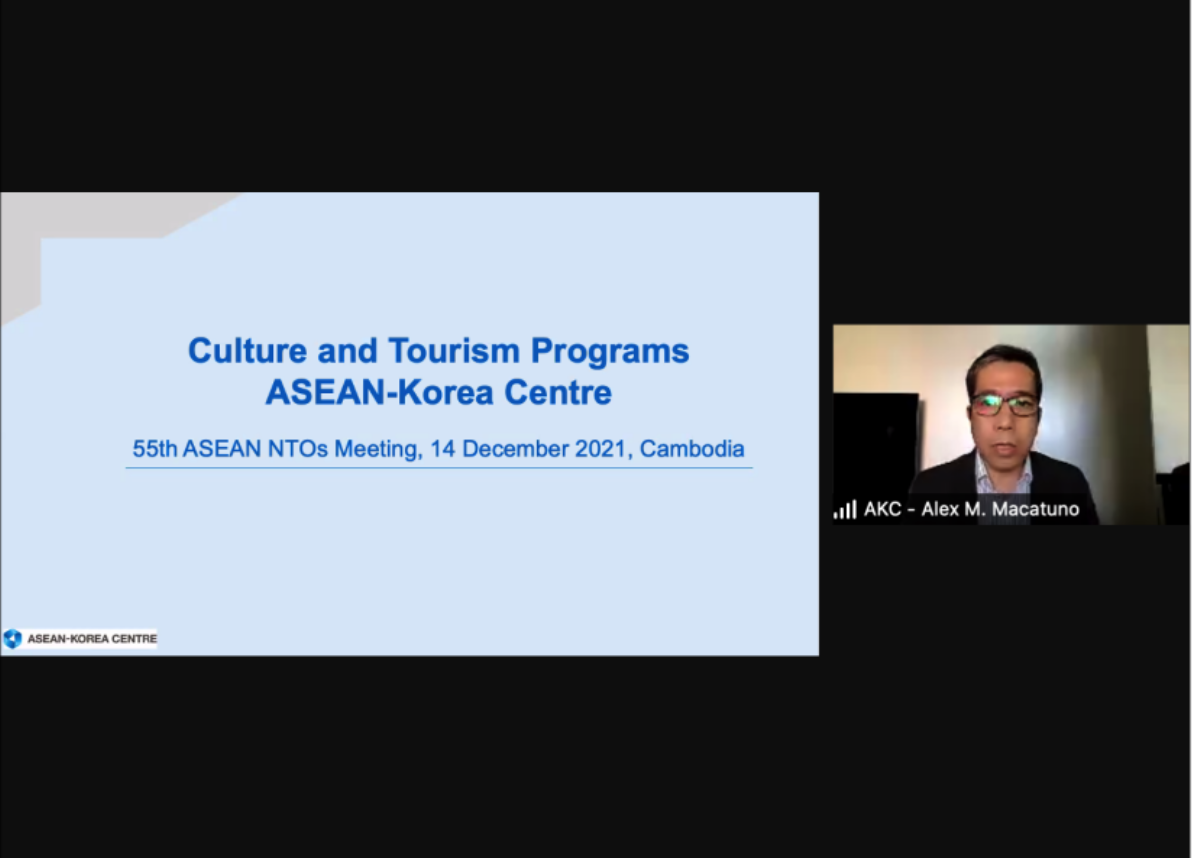 ▲ The 55th Meeting of ASEAN NTOs