ASEAN-Korea Centre and the Ministry of Hotels and Tourism of Myanmar co-organized the ASEAN-Korea Tourism Capacity Building Workshop on 5th December 2019 at Nay Pyi Taw Myanmar under the theme "Transforming Tourism through Digital Marketing".
Tourism marketing experts from Korea Creative Content Agency, Yanolja, DrTour, and Ec21 participated as speakers for the Workshop and shared knowledge on rapidly transforming trends in the tourism sector with the local tourism stakeholders. The Experts especially shared know-hows on how to effectively adjust to the digital transformation of tourism to attract more Korean tourists to Myanmar using digital marketing skills.
On 4th, tourism experts and stakeholders of Myanmar and tourism professionals from Korea gathered together in Yangon for a Networking Reception. Participants were able to build networks among themselves and obtain business opportunities through the event as well.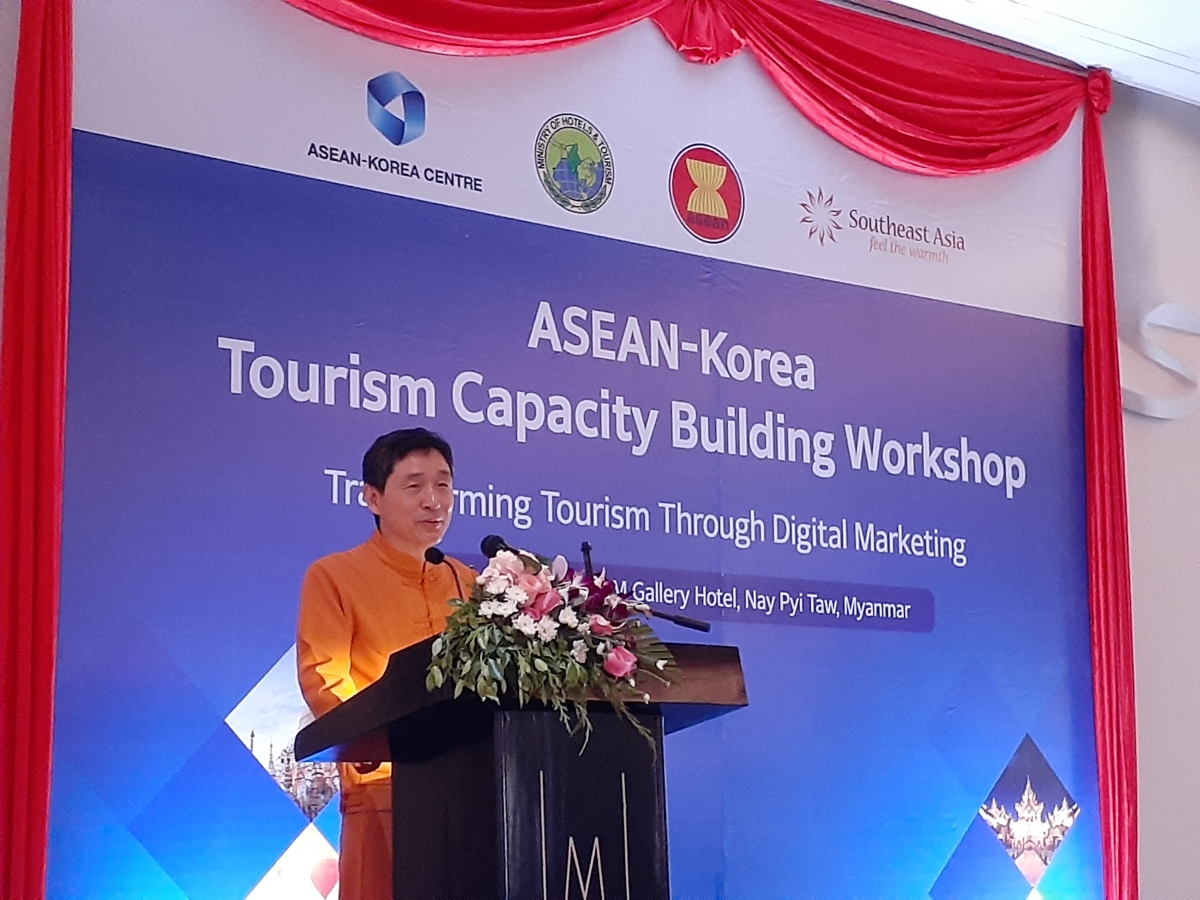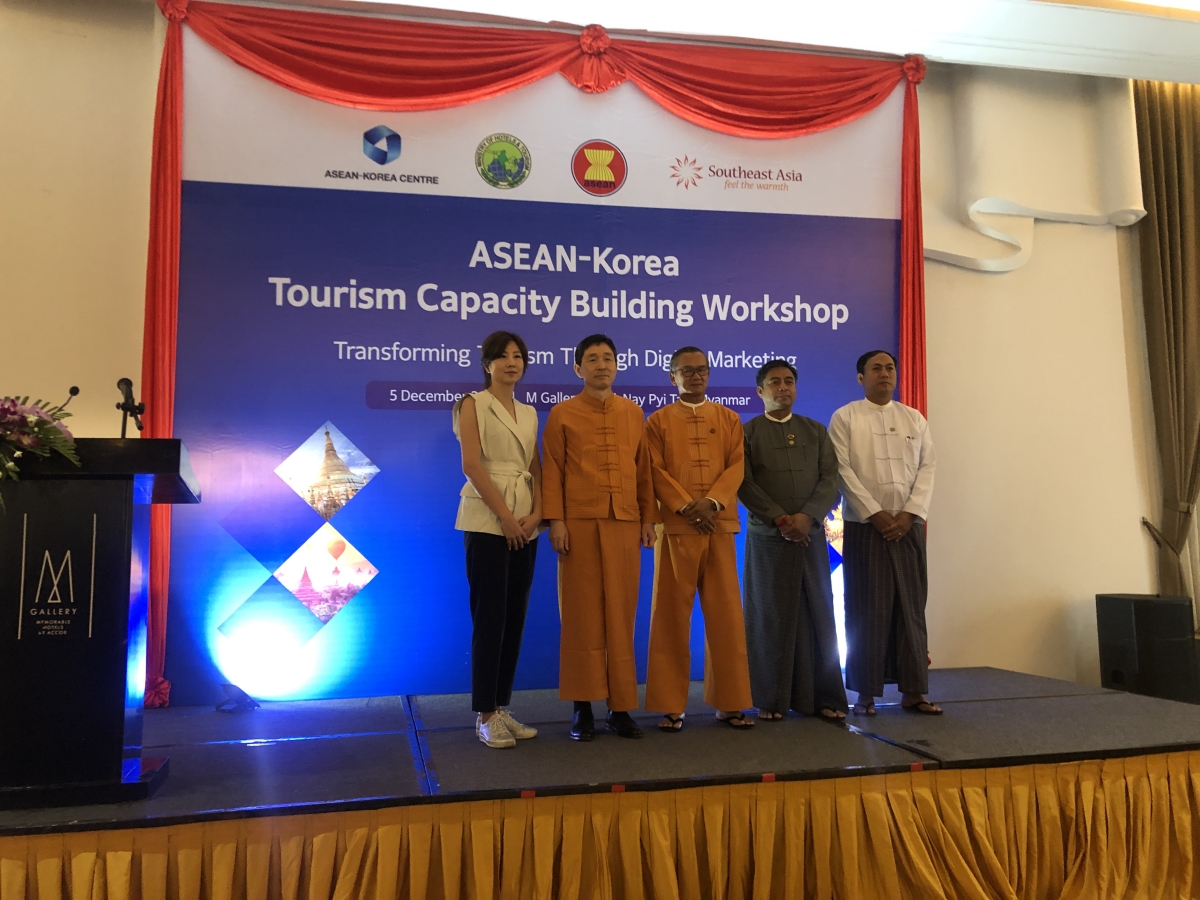 ▲ [Opening Ceremony] H.E. Lee Hyuk, Secretary General, ASEAN-Korea Centre, and H.E. U Ohn Maung, Union Minister, Ministry of Hotels and Tourism (MoHT) of Myanmar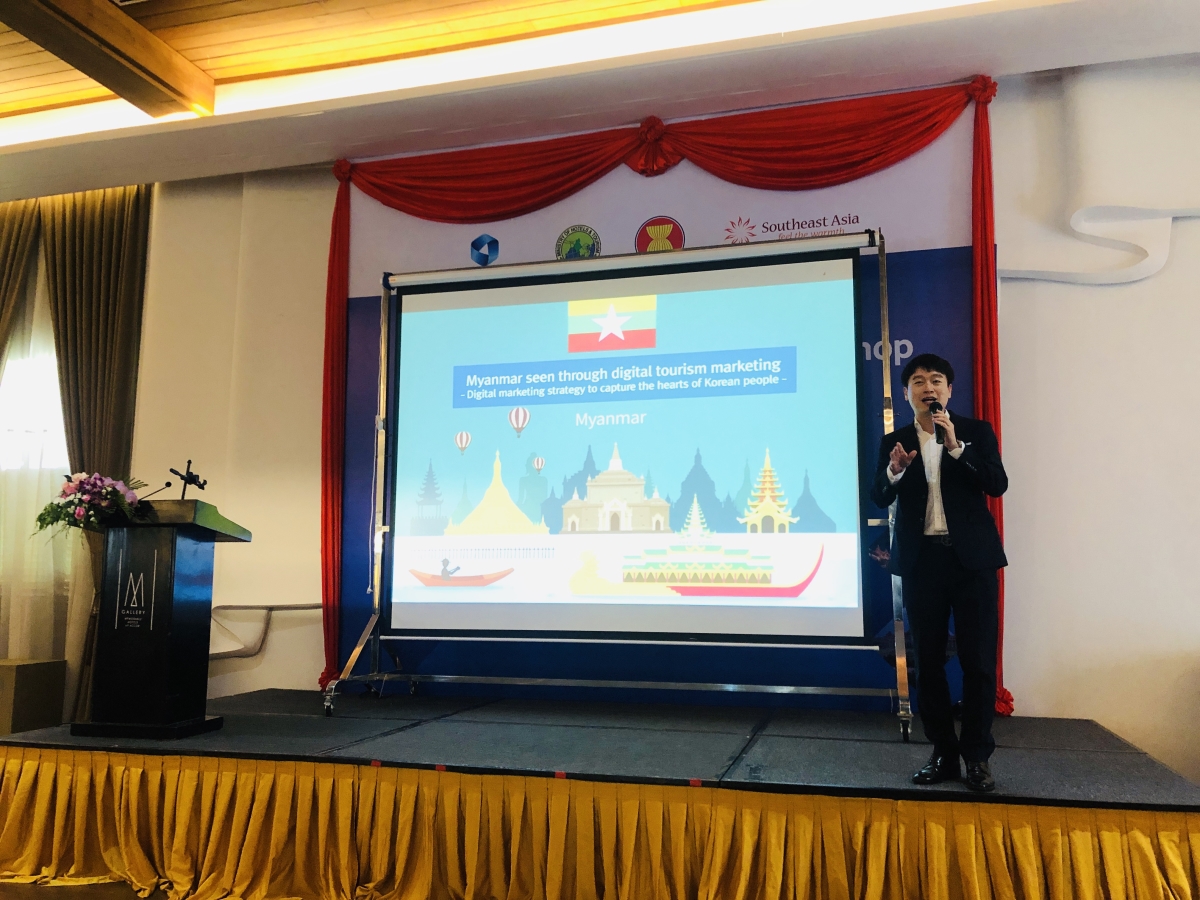 ▲ [Workshop] Lecture and Panel Discussion Session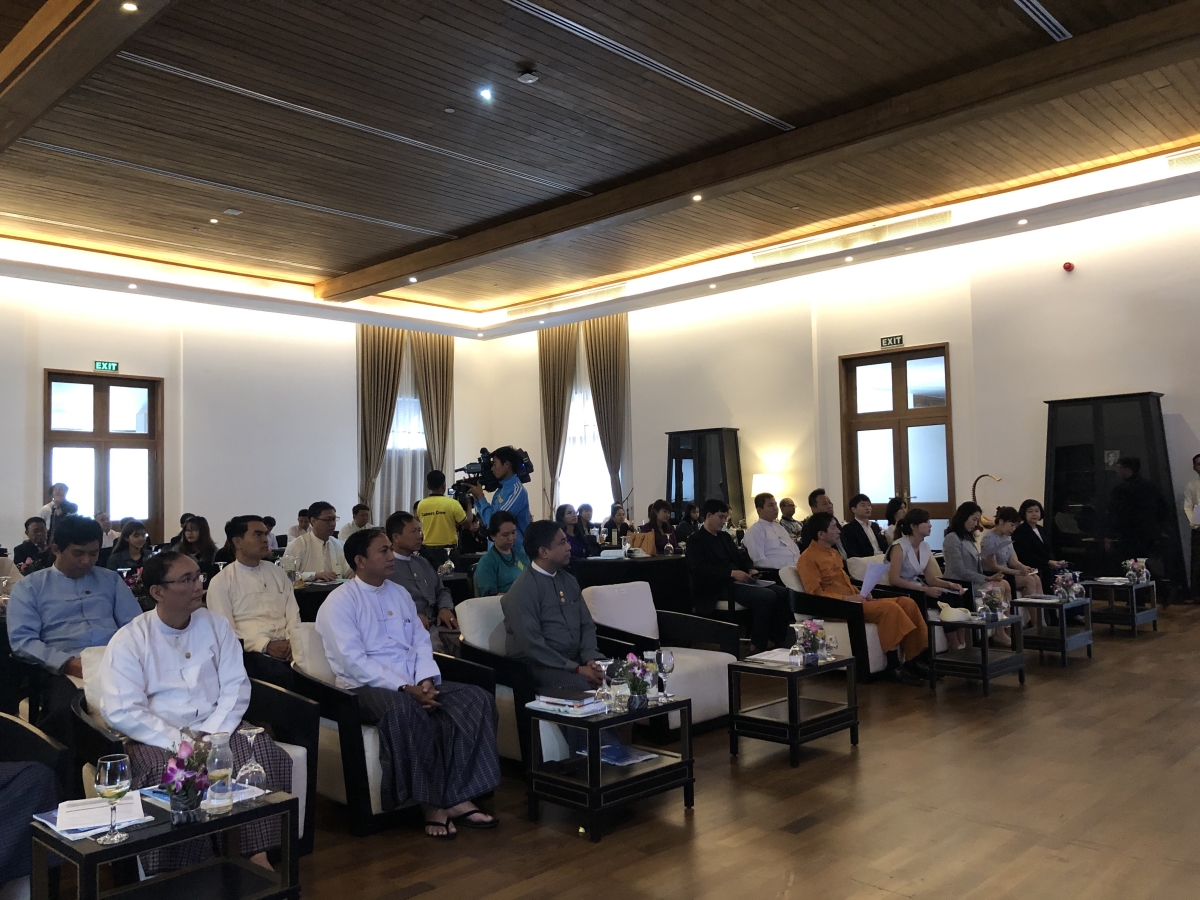 ▲ [Workshop] Workshop Participants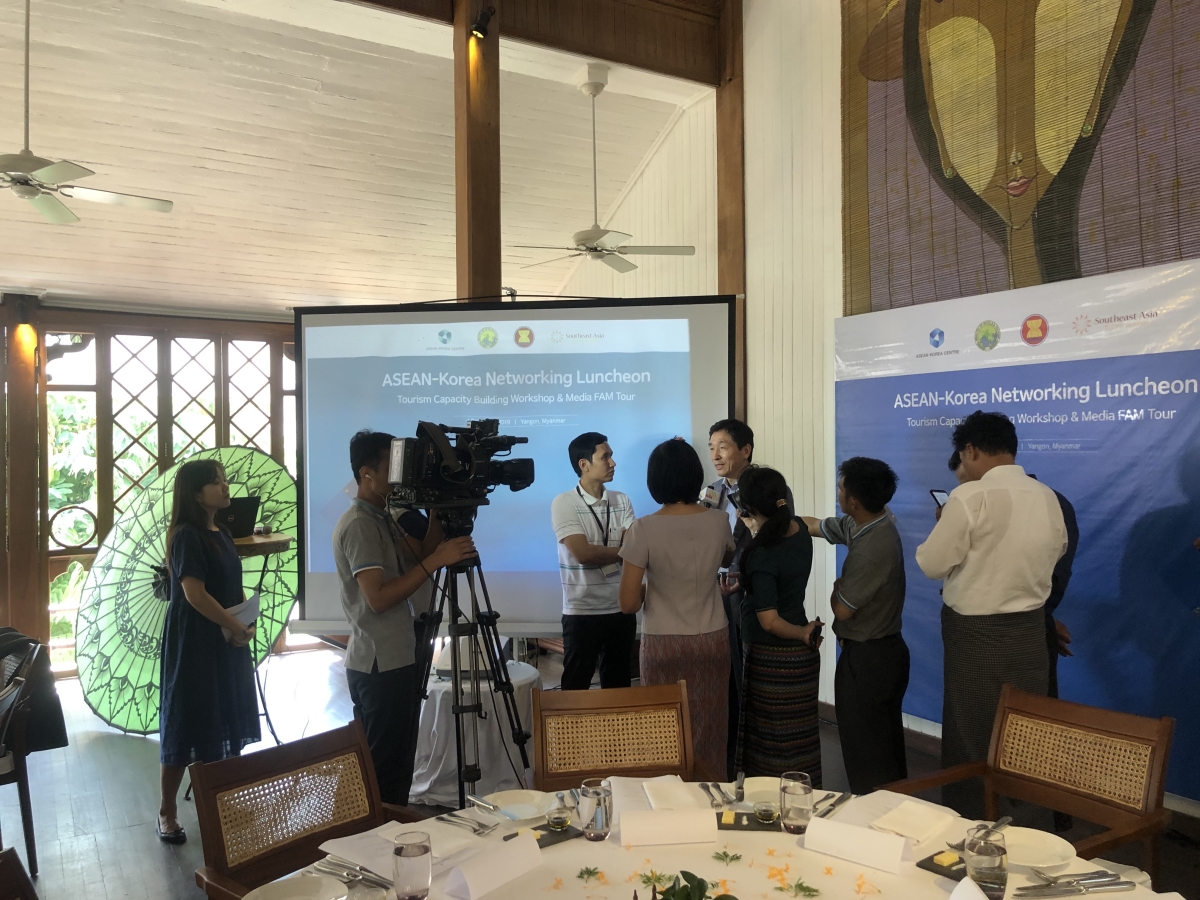 ▲ [Networking Luncheon] Media Exposure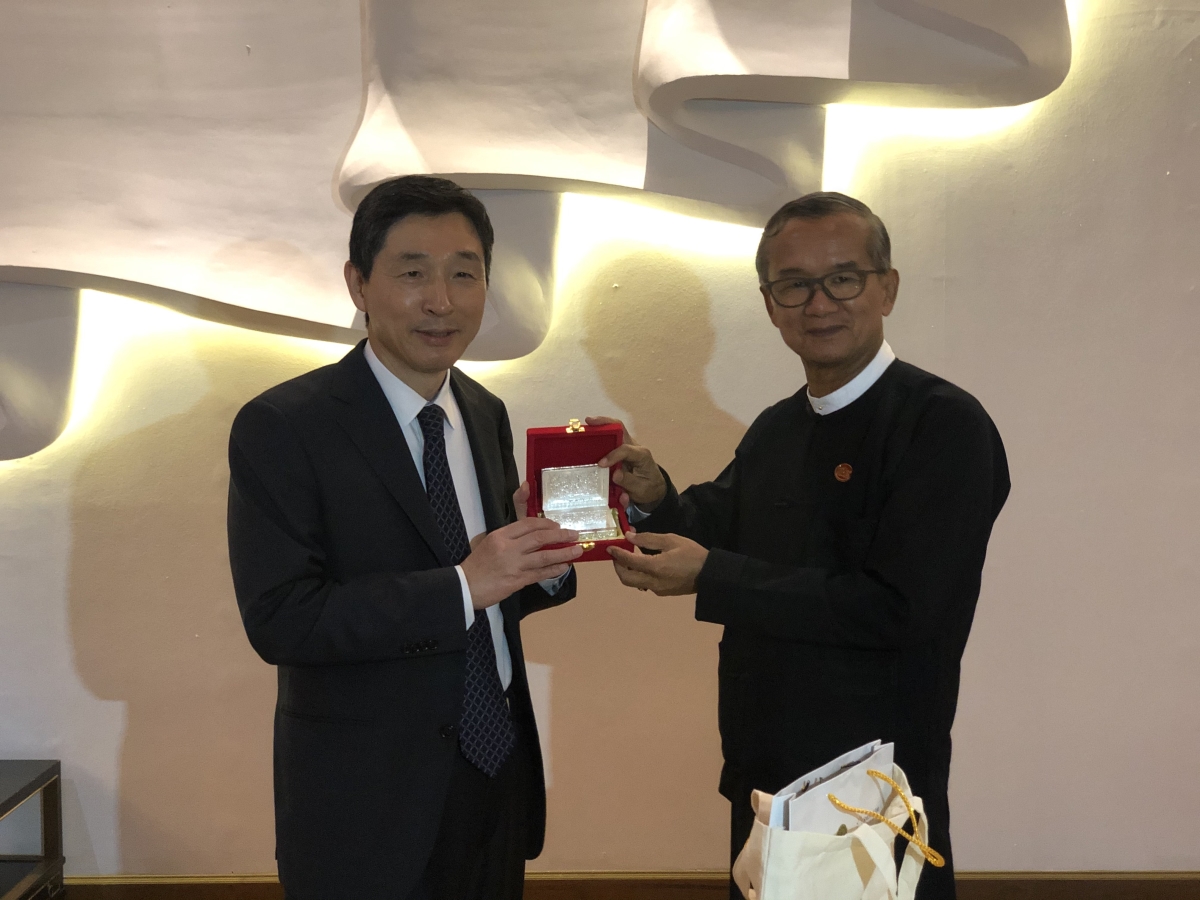 ▲ [Welcoming Dinner] Exchange of Gifts