On 17 March 2021, the ASEAN-Korea Centre virtually participated in the 78th Meeting of the ASEAN Coordinating Committee on Investment (ASEAN CCI) and introduced the FY 2021 programs of Trade and Investment Unit(TIU).
The purpose of the meeting was to introduce the Centre and investment programs of TIU specifically, to provide rooms for cooperation with the ASEAN CCI. After the overall introduction of the Centre, the AKC presented on the annual flagship programs of TIU, including ASEAN-Korea Startup week, and ASEAN Connectivity Forum, and other investment programs. Wrapping up the presentation, the AKC expressed gratitude for offering an opportunity to share AKC's programs with the members of ASEAN CCI.
The CCI members highly appreciated the Centre's contribution in the ASEAN CCI Meeting. They suggested some possible rooms for cooperation between the AKC and the ASEAN CCI, which mainly included outbound missions, and cooperation in the sector of sustainable investment, etc. The AKC appreciated the proposal from ASEAN CCI and agreed to continue to discuss on possible cooperation agenda.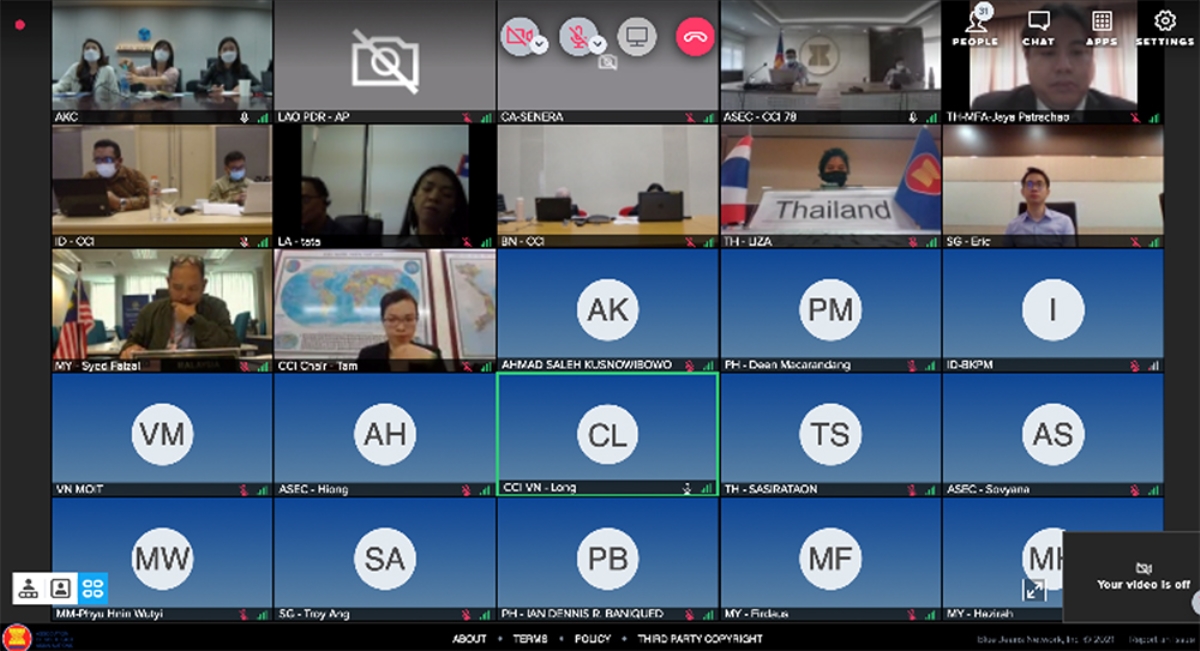 ▲ CCI Meeting (BlueJeans By Verizon)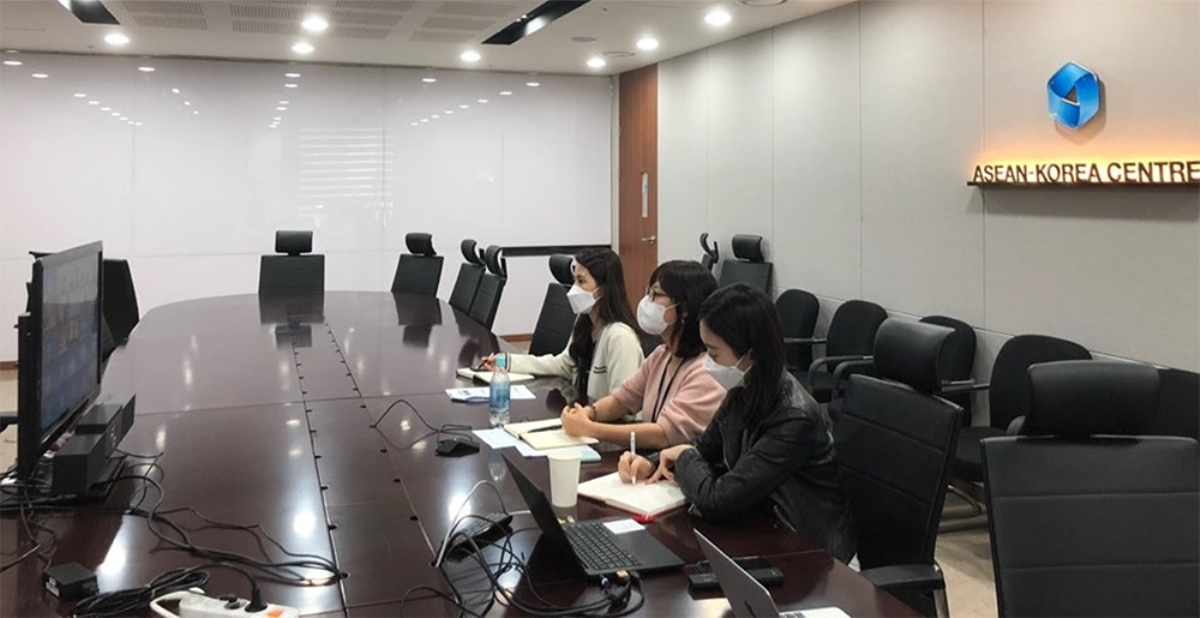 ▲ CCI Meeting (AKC Conference Room)