The ASEAN-Korea Centre(AKC) organized an online lecture with the ASEAN Connectivity division of the ASEAN Secretariat on 16 February.
※ ASEAN Connectivity refers to the physical, institutional, and people-to-people linkages among the 10 ASEAN Member States that can contribute to narrowing the development gap and facilitating economic integration.
The purpose of the online lecture was to share information on latest updates on ASEAN connectivity and seek for ASEAN-Korea partnership/engagement opportunities in ASEAN connectivity agendas. During the lecture, Director Lim Chze Cheen, Assistant Director Wai Mun Hong, Project Officer Dicky Khaerul Wallad and Benazir Syahril from ASEAN connectivity division introduced on the progress of the overall Masterplan on ASEAN Connectivity(MPAC) 2025, mid-term review findings and reviews, and strategic areas of sustainable infrastructure and digital innovation.
Since 2013, the AKC has been organizing the annual ASEAN connectivity forum to provide information on ASEAN connectivity-related projects to Korea and enhance ASEAN-Korea partnership in developing ASEAN connectivity. The 9th Forum will be held in a hybrid format this October. Meanwhile, the 8th Forum is available on AKC's youtube channel (https://www.youtube.com/watch?v=y_pdWksFjLA).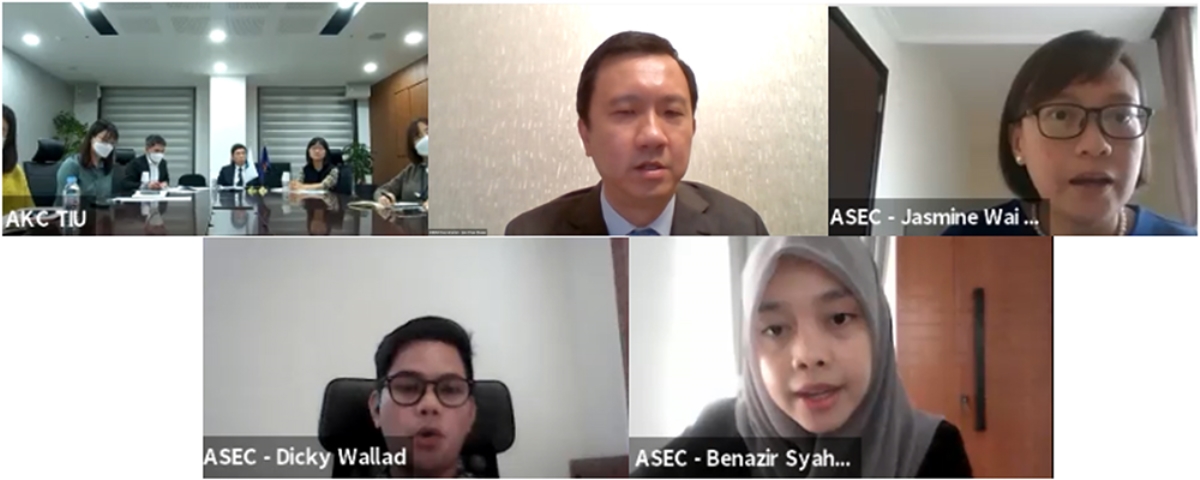 ▲ CCI Meeting (AKC Conference Room)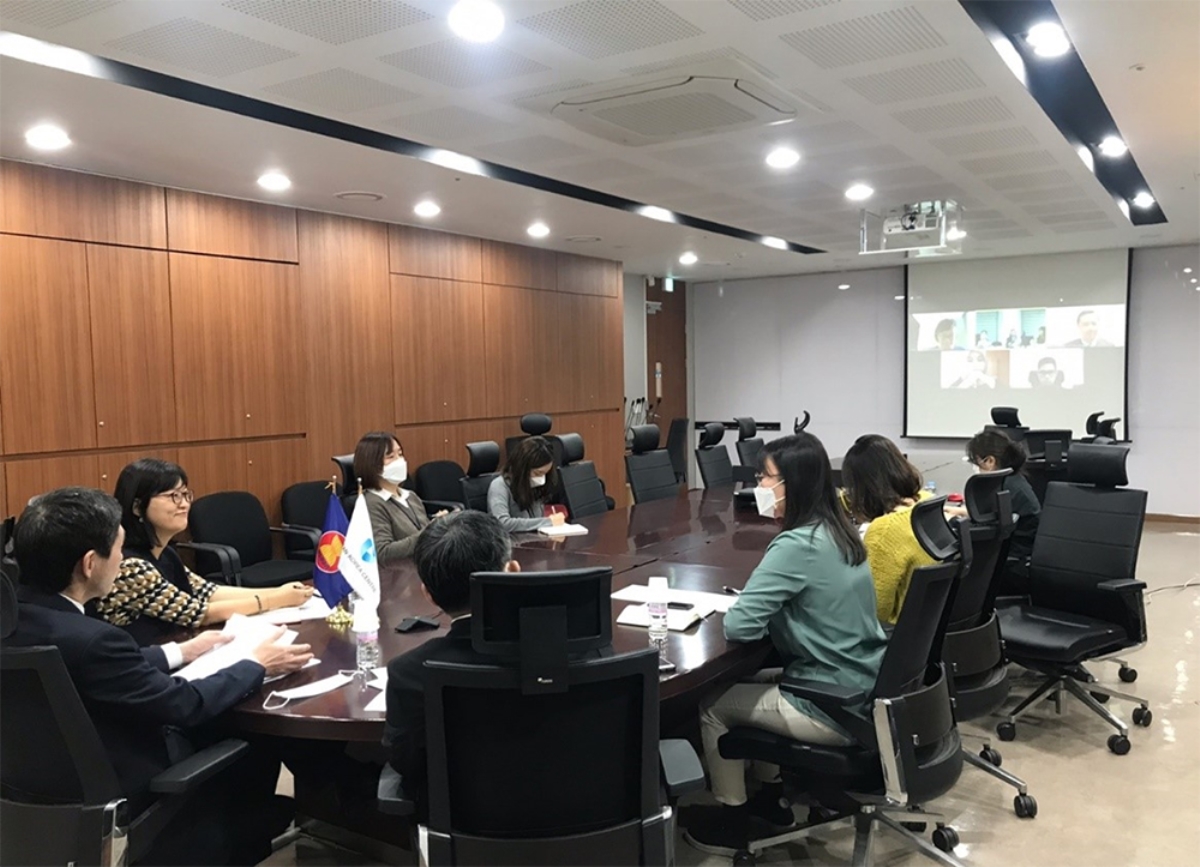 ▲ CCI Meeting (AKC Conference Room)