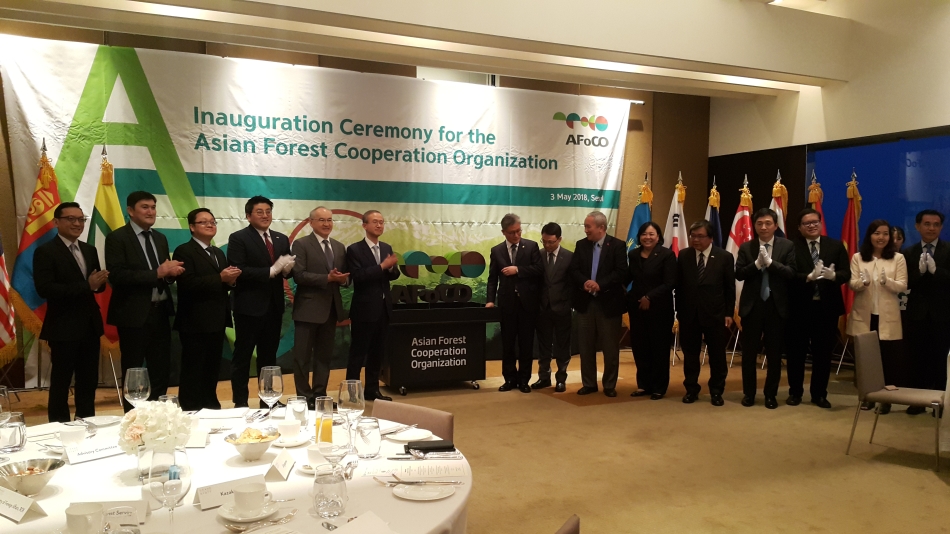 On 3 May 2018, Secretary General Lee Hyuk attended the Inauguration Ceremony for the Asian Forest Cooperation Organization, the intergovernmental regional organization with the aim of strengthening regional forest cooperation to address the impact of climate change.
The ceremony was attended by Vice Foreign Minister Lim Sung-nam from the Ministry of Foreign Affairs, Minister Kim Jae-hyun from the Korea Forest Service, as well as around 90 personnel from related organizations including the Green Climate Fund, the Global Green Growth Institute and the United Nations Development Programme.
The AFoCO will be established to strengthen regional forest cooperation in Asia and to contribute to achieving the sustainable development goals.