The Jeju ASEAN Hall officially opened its doors on the 15th of September. The Hall is located in B1 of the International Peace Center within the Jungmun Tourist Complex in Jeju. The Jeju ASEAN Hall is designed to introduce the diverse culture and tourism resources of ASEAN, enhance understanding of ASEAN-Korea relations, and foster people-to-people exchange between the two regions.
The Opening Ceremony on the 15th of September was attended by Foreign Minister Park Jin, Jeju Provincial Governor Oh Young-Hoon, and ASEAN Ambassadors, who delivered congratulatory remarks and viewed the exhibition.
The exhibition has been organized under the theme "Weaving Values Together" and displays craftwork and artifacts of ASEAN and Jeju. The exhibition comprises four sessions, including ▲ 'Bonding of ASEAN and Jeju,' ▲ 'Beauty of Everyday Life,' ▲'ASEAN and Jeju, Understanding Each Other, ▲ 'ASEAN and Jeju, Creating a Future Together.' Moreover, the AKC has installed a digital kiosk that would quickly provide stories of the exhibition items and general information on ASEAN. Also, information on the exhibition can be found on the ASEAN Travel webpage (www.aseankorea.org/kor/travel/) of the ASEAN-Korea Centre.
The ASEAN-Korea Centre will continue its management of the Jeju ASEAN Hall and exhibition to serve as a key platform for familiarizing ASEAN to the Korean public and enhancing understanding of ASEAN-Kora relations.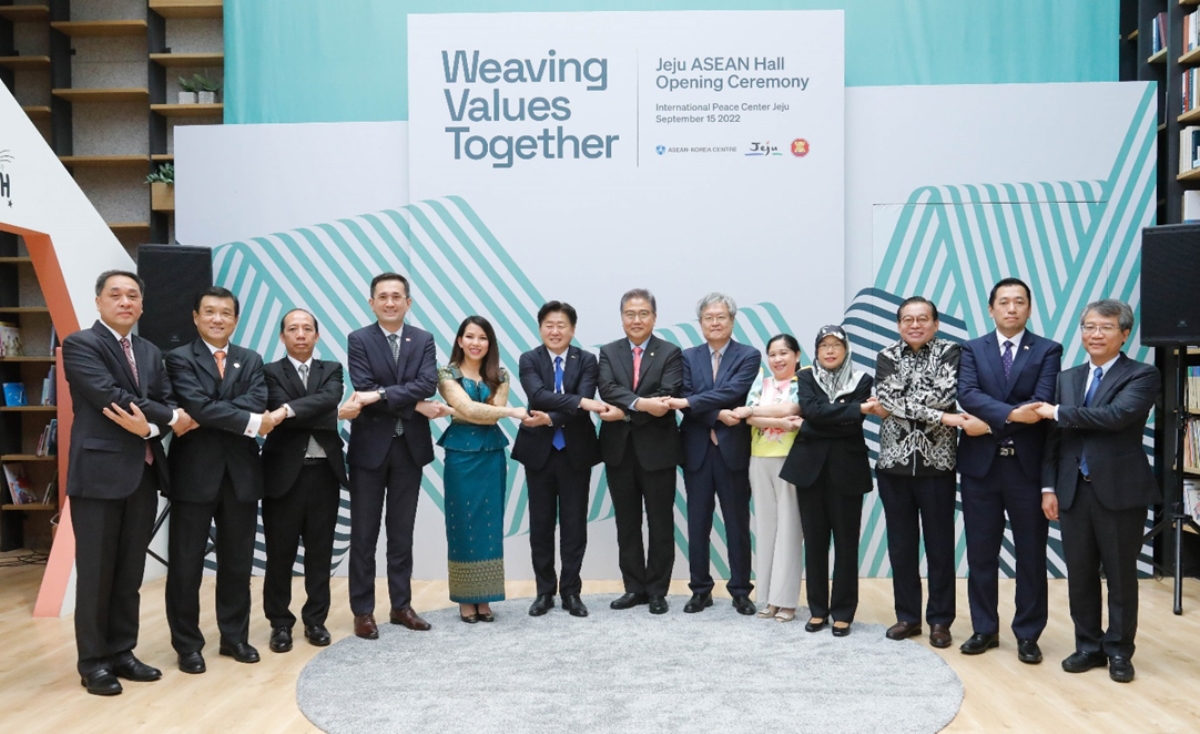 ▲ Opening Ceremony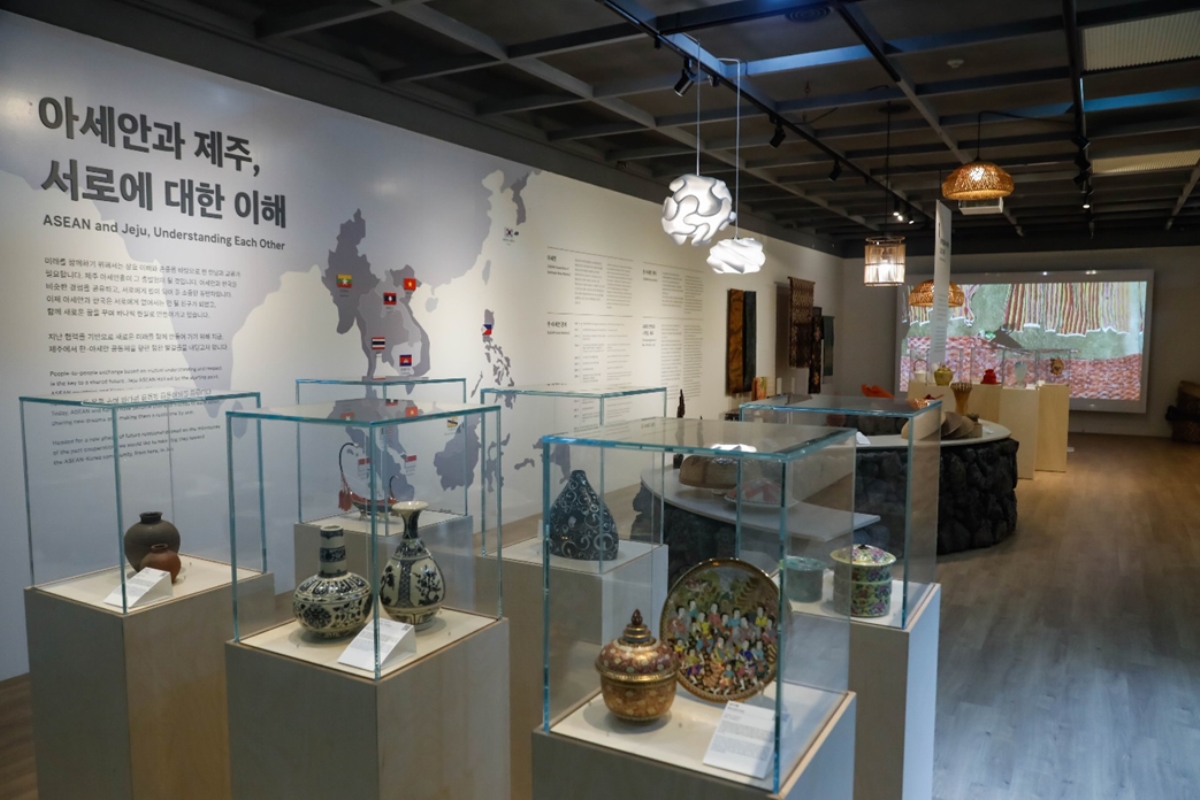 ▲ Overview of Jeju ASEAN Hall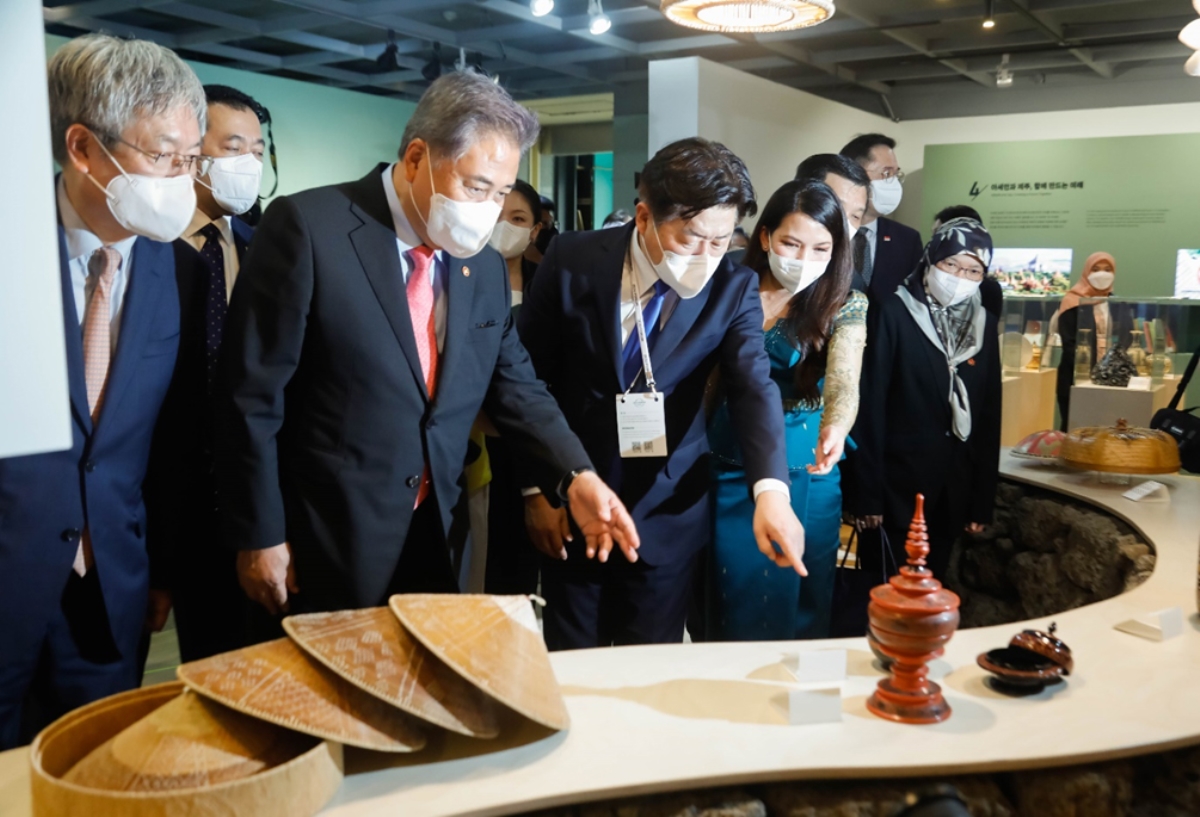 ▲ Viewing of the Exhibition
▲ Viewing of the Exhibition