With the theme "ASEAN: A Journey to Wonderful Destinations.", the ASEAN Tourism Forum 2023 (ATF) was held in Yogyakarta, Indonesia. At the occasion of the ATF 2023, the Korea-ASEAN Centre (AKC) attended and the 42nd ASEAN Plus Three (APT) NTOs meeting which was held on 3 February 2023.
The ATF is a tourism meeting attended by the Ministerial level and Senior Officials, held every year in one AMS on a rotation basis. The ATF is divided into several sessions, including the Meeting of the ASEAN Tourism Ministers; The ASEAN Plus Three (China, Japan, Korea) Tourism Ministers Meeting; The ASEAN-India Tourism Ministers Meeting; The ASEAN NTOs Meeting; The ASEAN Plus Three NTOs Meeting, and so on. Participants share their latest tourism statistics and major tourism related policy status according to the agenda and discuss possible cooperations in tourism marketing, investment, human resources with stakeholders.
The AKC attended the 42nd ASEAN Pluss Three (APT) NTOs meeting and shared the highlights of the Culture and Tourism Unit (CTU)'s FY2022 programs and introduced the planned projects for FY2023. In addition, the AKC had meetings with ASEAN NTOs and representatives from UNWTO, MCTO, KTO and ASEANTA to identify the latest issues related to ASEAN tourism development and request their strong support and cooperation in implementing the AKC's programs in 2023.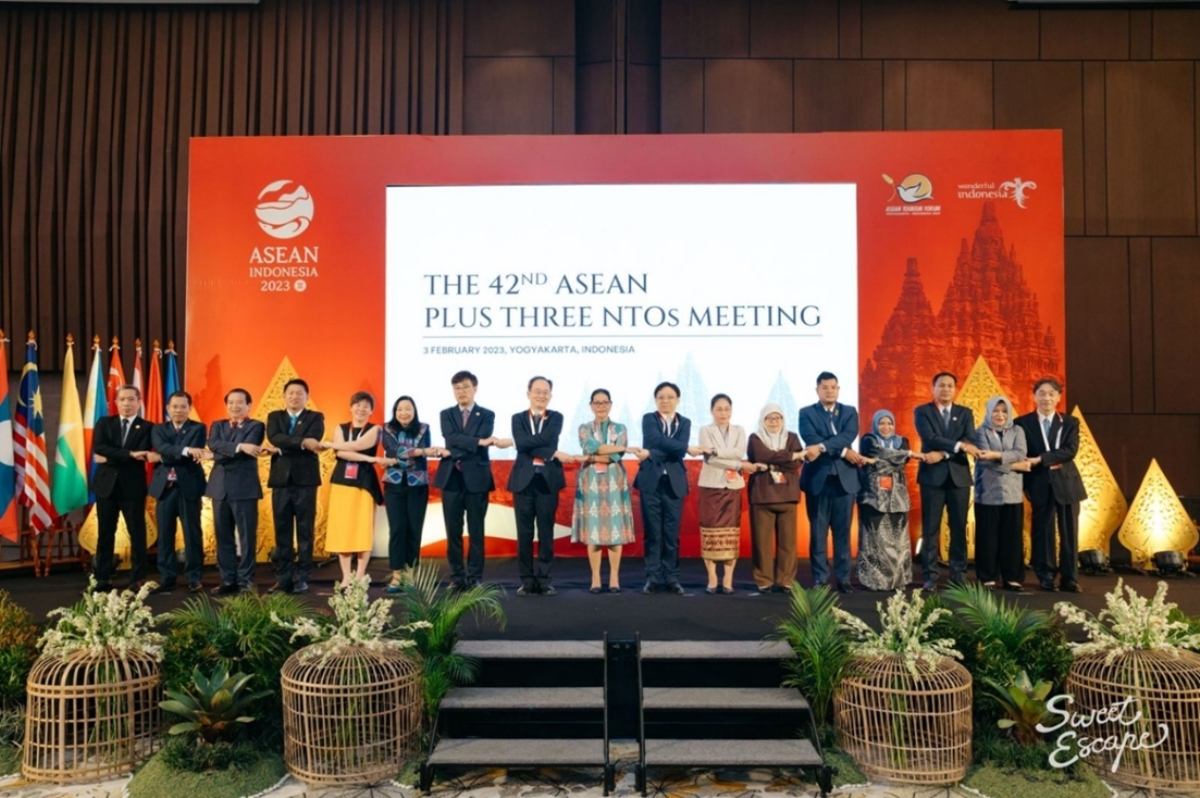 ▲ Group photo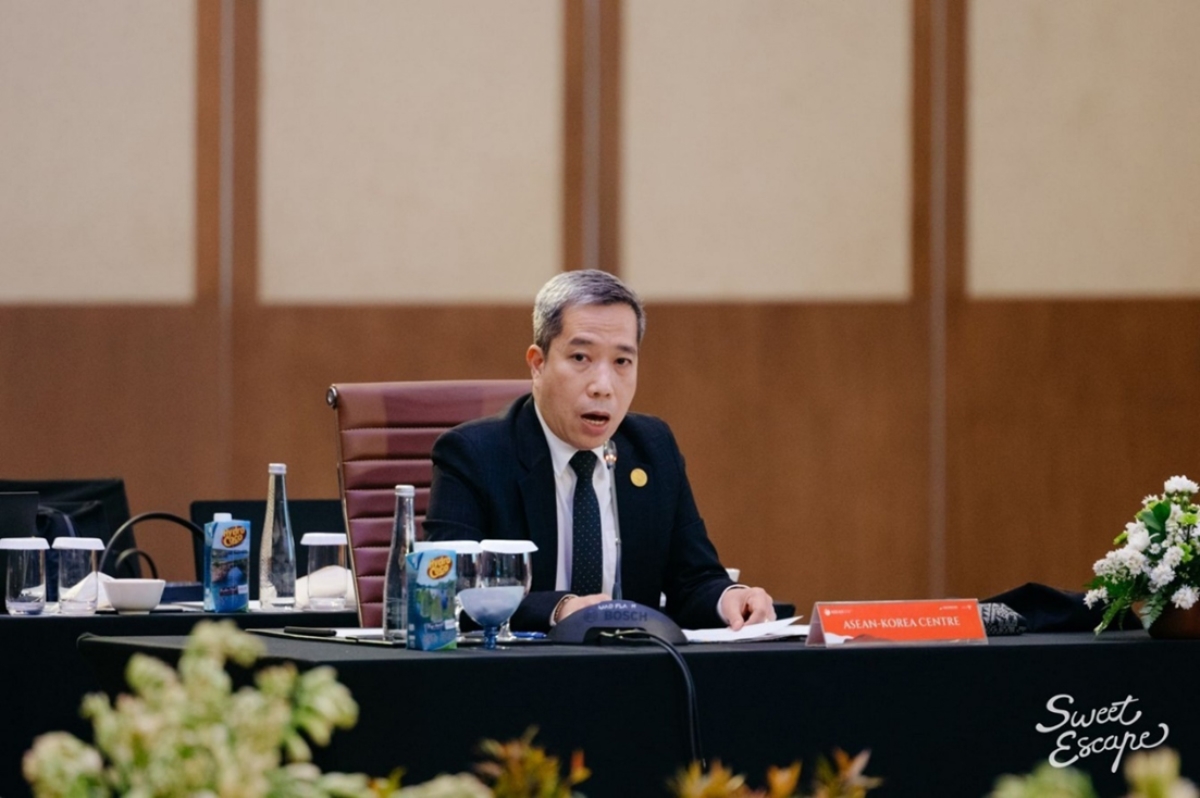 ▲ AKC's presentation at the 42nd APT NTOs meeting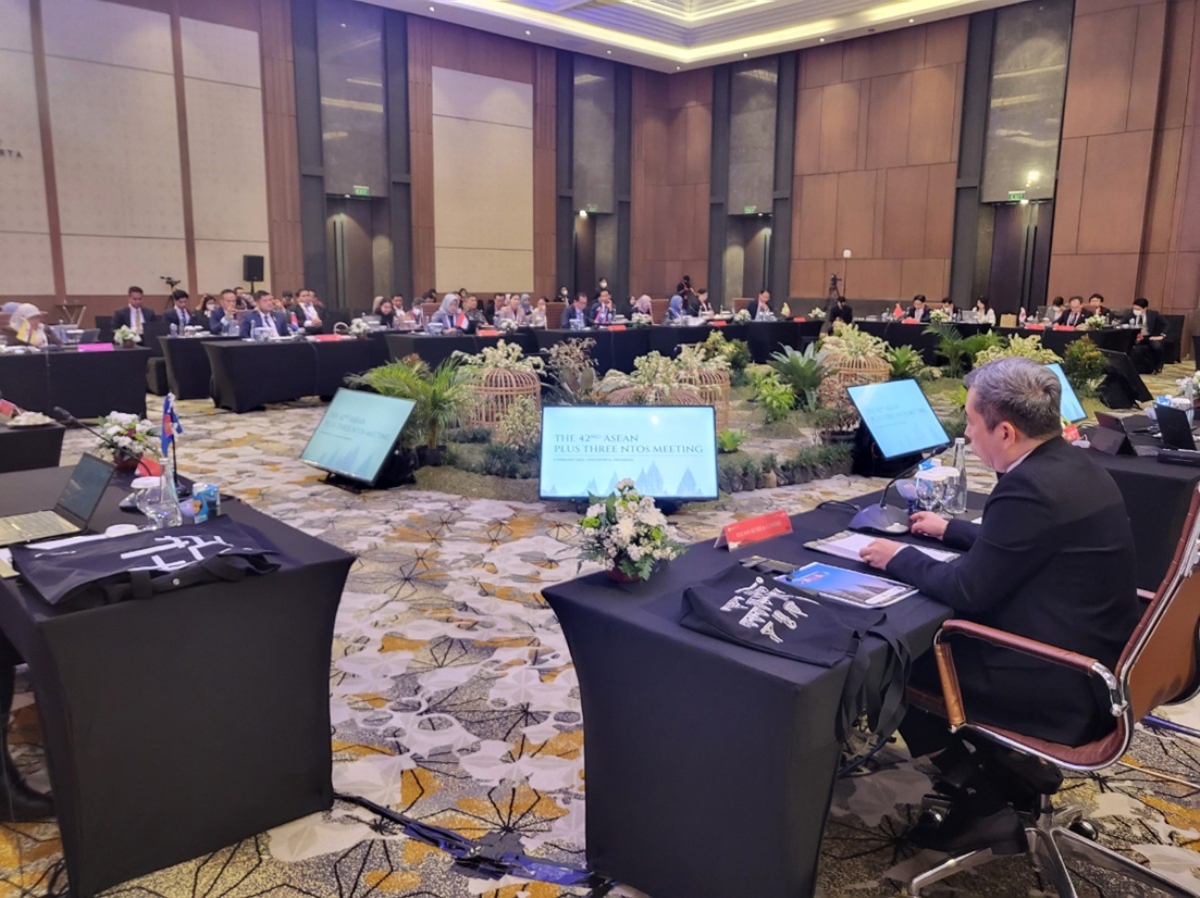 ▲ AKC's presentation at the 42nd APT NTOs meeting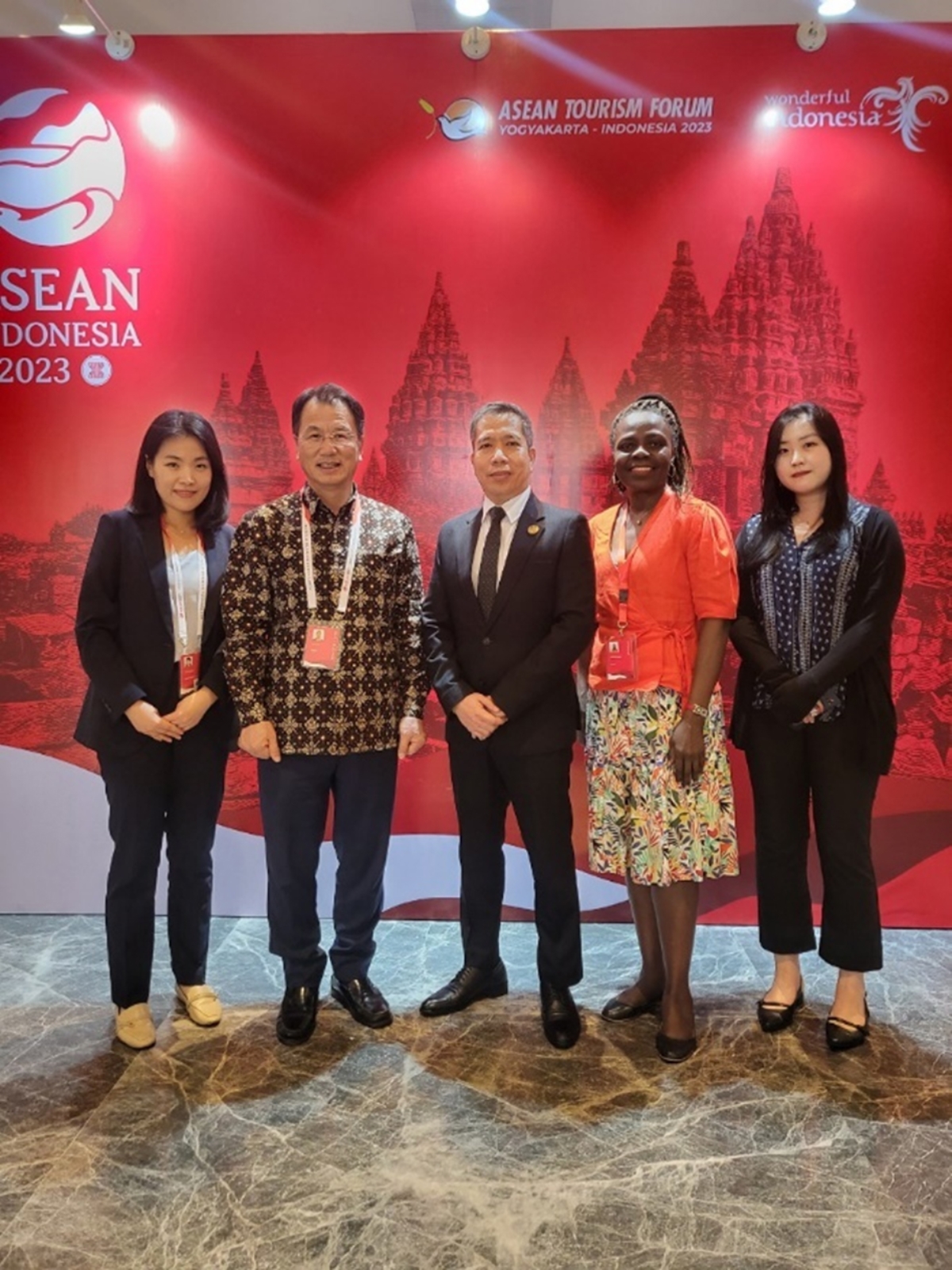 ▲ Meeting with UNWTO