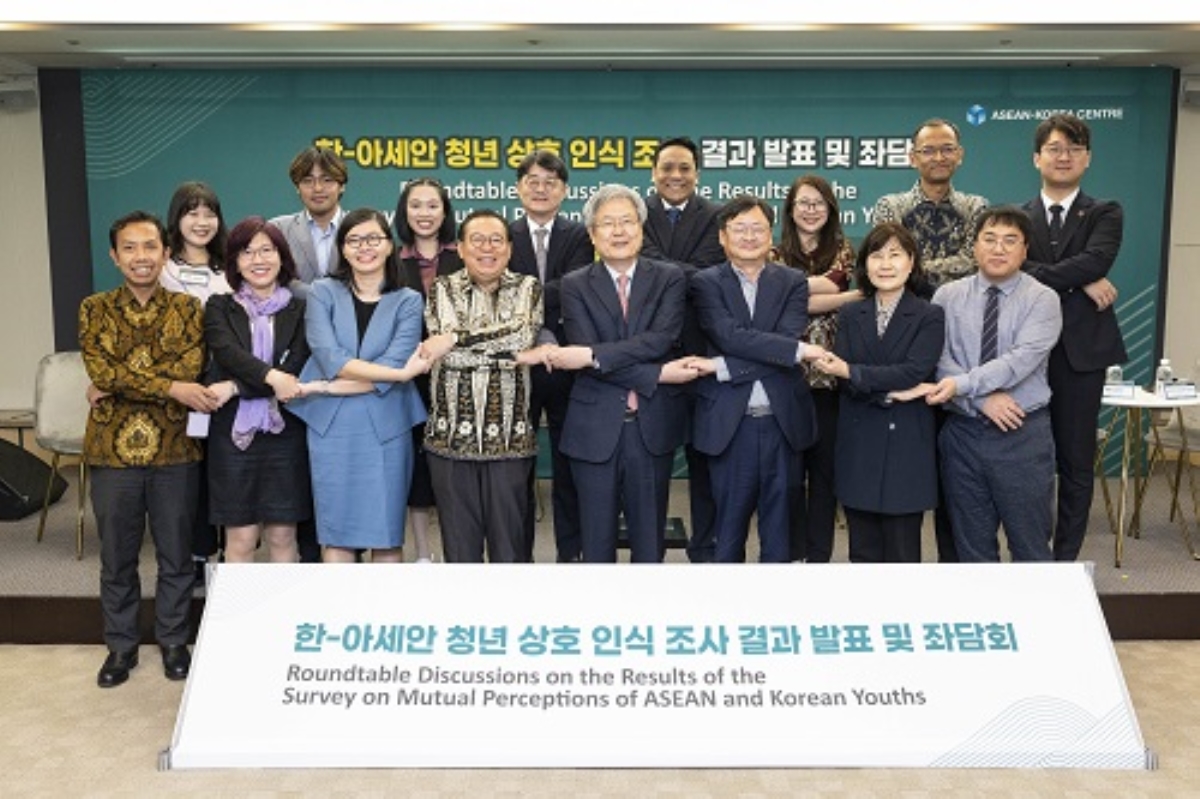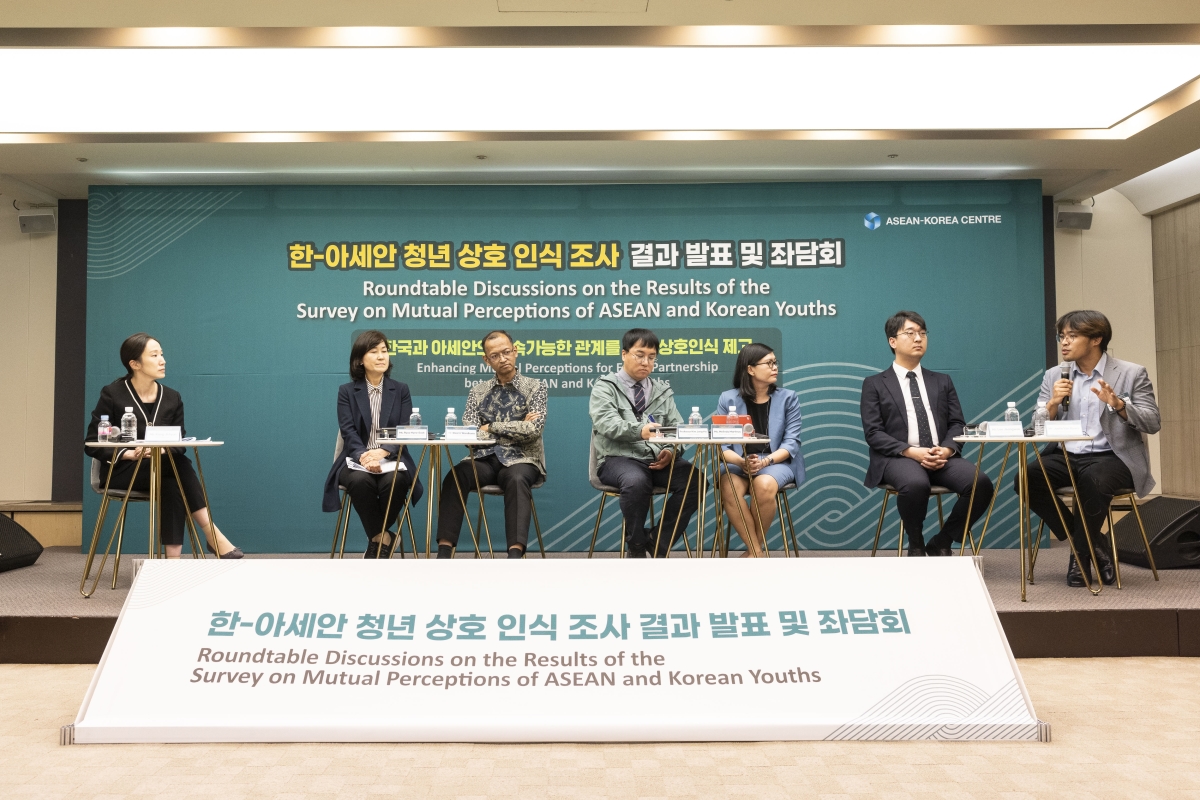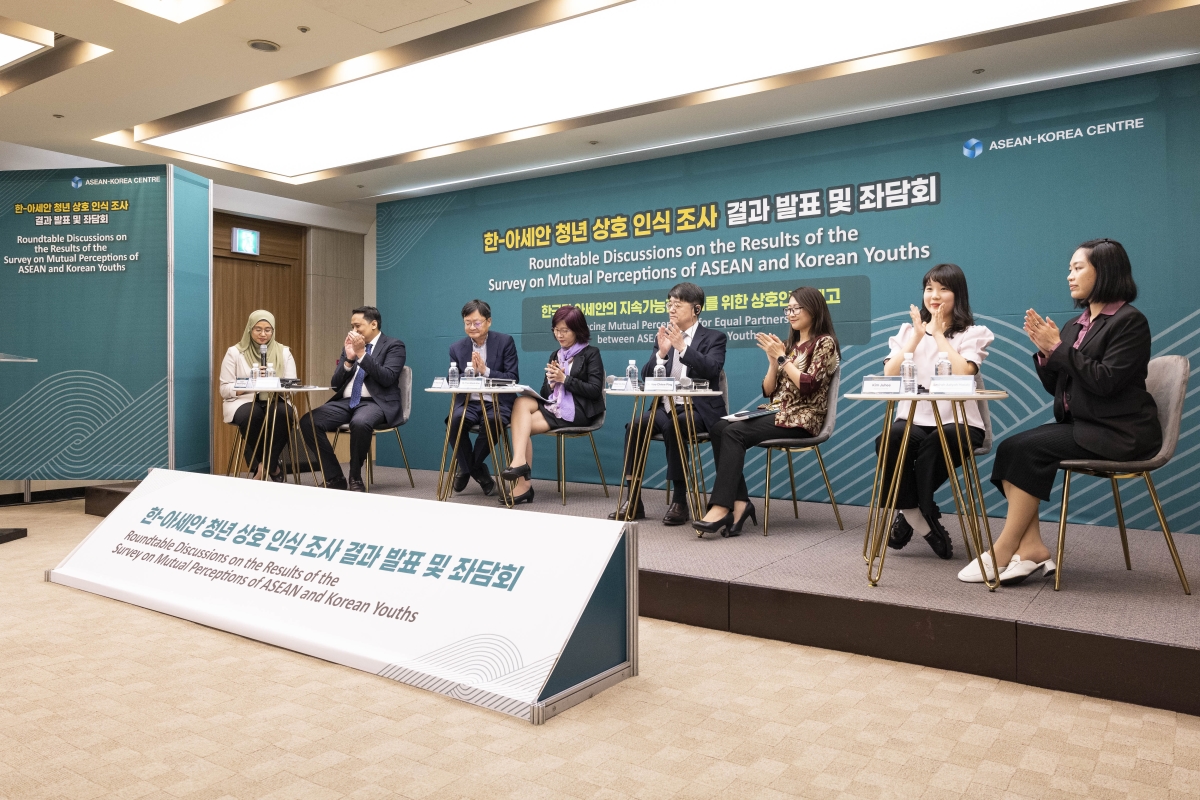 The ASEAN-Korea Centre (AKC) organized the "Roundtable Discussions on the Results of the Survey on Mutual Perceptions of ASEAN and Korean Youths," under the theme of 'Enhancing Mutual Perceptions for Equal Partnership between ASEAN and Korean Youths' on April 28.
The second roundtable on mutual perceptions invited media, academia, government organizations, and youths to exchange ideas on current perceptions of youths and the policy recommendations for raising mutual awareness among the youths of both ASEAN and Korea.
The full roundtable discussion can be viewed on the AKC's YouTube Channel.
The survey results are published HERE.