he ASEAN-Korea Centre attended the 10th Meeting of the ASEAN-Korea Joint Cooperation Committee held at the ASEAN Secretariat in Jakarta, Indonesia on 16 March 2023.
Under the co-chairmanship of ROK Ambassador to Korea Kwon Hee-seog and Vietnamese Ambassador to ASEAN Nguyen Hai Bang, the Committee of Permanent Representatives to ASEAN (CPR) and Ambassador Kwon discussed agendas of the progress of the implementation of the ASEAN-ROK Plan of Action, follow-up to the 23rd ASEAN-ROK Summit in November 2022, priorities of the ASEAN Chairmanship in 2023.
As one of the items of the agenda, "Review of ASEAN-ROK Cooperation and Future Directions," Cho Sujin, Head of Development, Planning and General Affairs Unit briefed the highlights of work programs in 2022 and plans for 2023 of the Centre.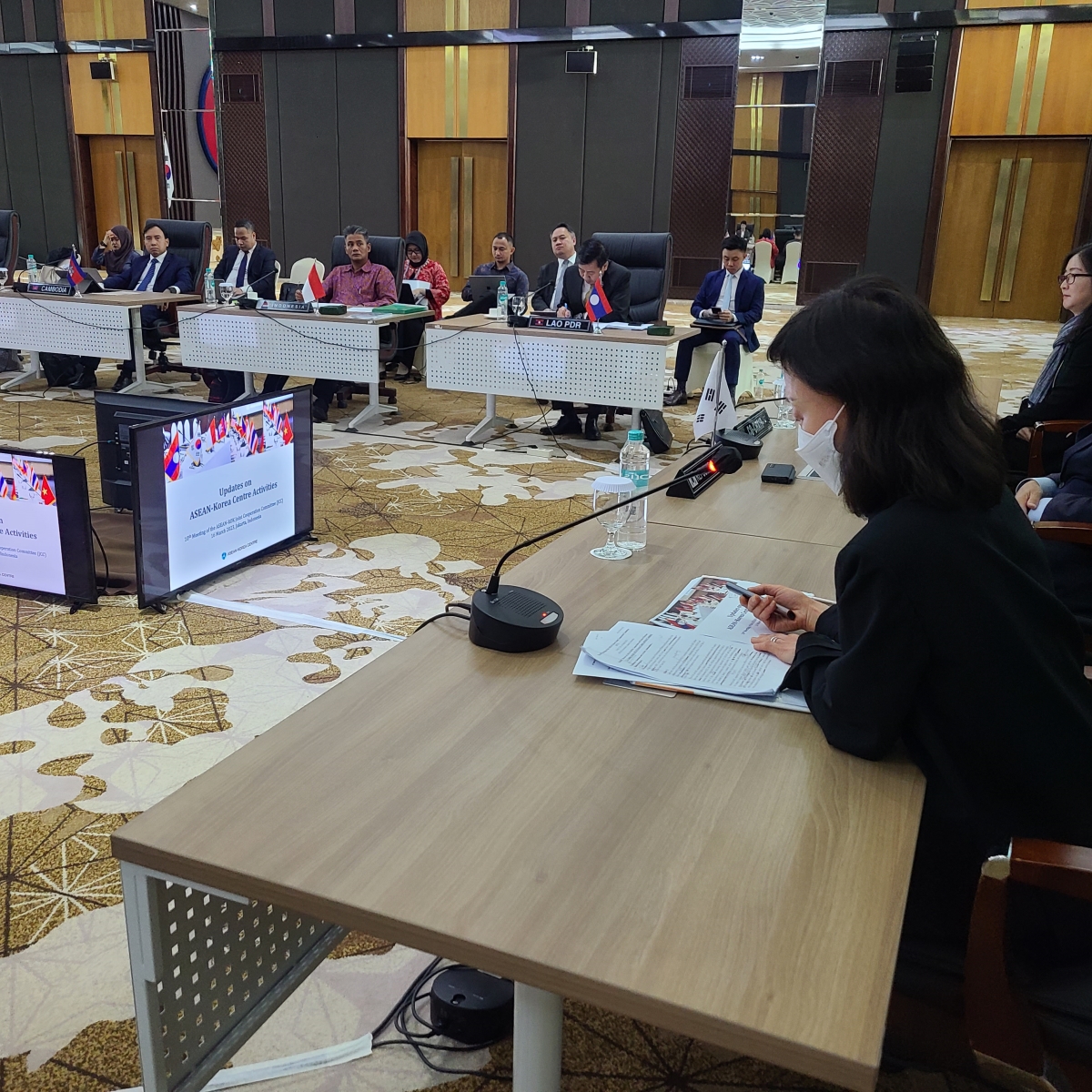 On this occasion, the AKC delegation also met with Pham Minh Thu, Assistant Director of External Relations Division 1 of the ASEAN Secretariat, to discuss ways for closer cooperation between the Centre and the Secretariat.