The ASEAN Korea Centre organized the 'ASEAN-Korea Bio Week 2020' on 23-25 September, in conjunction with the "BIOPlus-Interphex Korea 2020", the largest pharmaceutical and biotech conference in Korea. 19 companies from 5 ASEAN Member States (Indonesia, Malaysia, Philippine, Thailand, and Vietnam) are invited to explore new partnerships with their Korean counterparts through online business meetings.
With increasing demands for international collaboration in disease control, public health, and medical sectors amidst the COVID-19, participating companies came from various fields such as biotechnology, pharmaceutical, medical device, and relevant services. During the 2-day-long online event, ASEAN delegates conducted virtual meetings with Korean investors and buyers to seek cooperation and explore business opportunities.
The ASEAN-Korea Centre have provided a venue to facilitate business exchanges and cooperation between ASEAN and Korea in the bio industry since the signing of a Memorandum of Understanding (MoU) with the Korea Biotechnology Industry Organization (KoreaBio) in May 2019.

▲ Program banner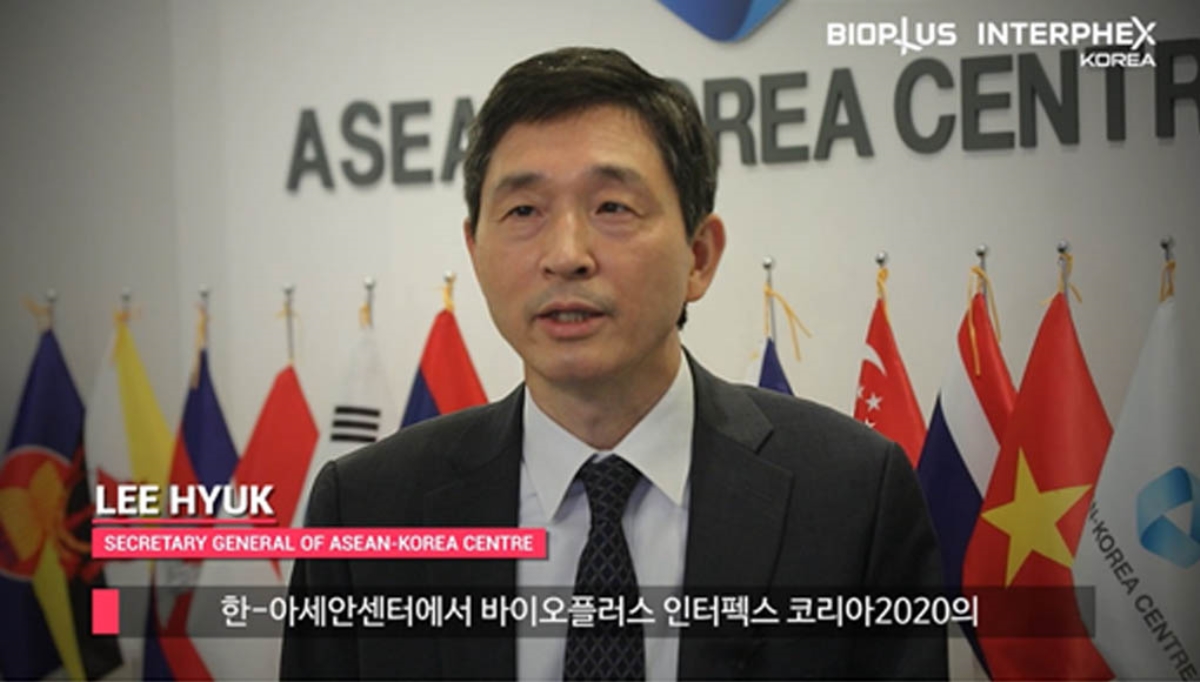 ▲ SG congratulatory message in Opening Ceremony (Sep 23, 2020)