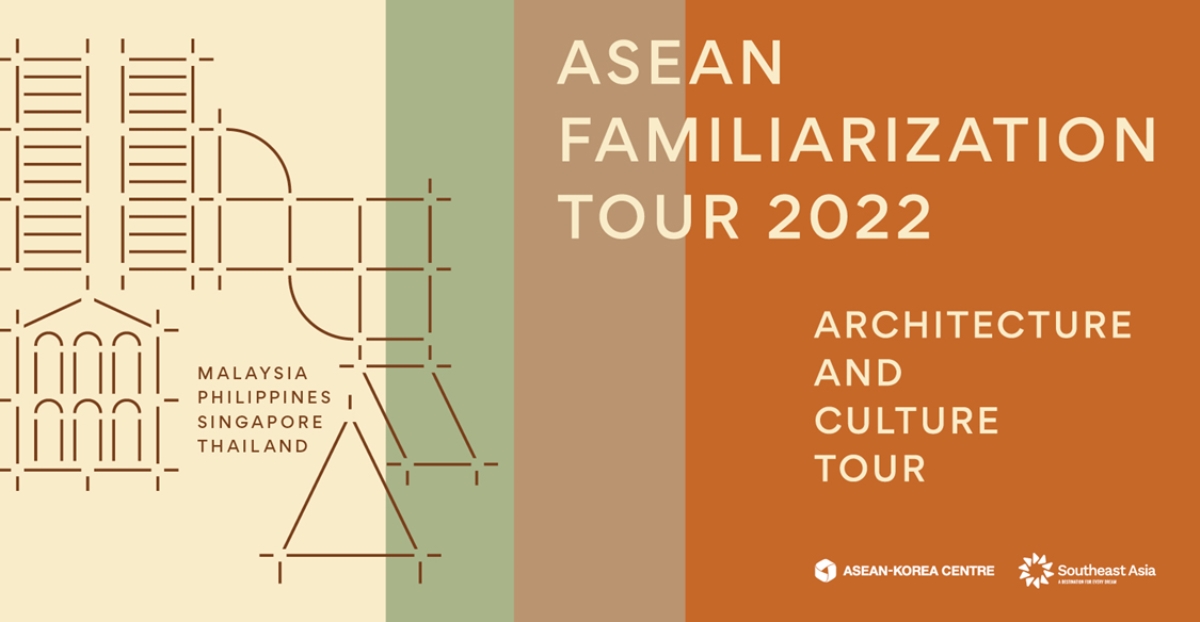 The ASEAN-Korea Centre released videos for the ASEAN-Korea Familiarization Tour (ASEAN Fam Tour 2022) on December 21st and 28th 2022, to introduce the diverse culture and tourism resources of ASEAN and strengthen tourism cooperation between the two regions. Under the theme of 'Architecture and Culture Tour' the videos highlight the architecture of two selected cities within Malaysia, Philippines, Singapore, and Thailand and capture the culture and ways of life in these countries.
The Malaysia film introduces the architecture and culture of Melaka and Ipoh, a UNESCO World Heritage site and the third largest city in Malaysia. In the Philippines, the film discovers the religious architecture and ancestral homes found in Cebu, a beloved vacation spot for Korean travelers, and Bacolod, the 'City of Smiles'.
The Singapore video explores the country's architecture which reflects the coexistence of people and that of the city and its surrounding nature. For Thailand, the video showcases the architecture in the northern cities of Chiang Mai and Chiang Rai, once home to the ancient Lanna Kingdom and where architectural designs fuse both tradition and the modern.
The Fam Tour videos were uploaded on December 21st and 28th on the official YouTube Channel of the ASEAN-Korea Centre and the social media channels of the respective tourism organizations. The Centre will also run a post-video survey event for one month.
[ASEAN Fam Tour 2022] Malaysia
[ASEAN Fam Tour 2022] Philippines
[ASEAN Fam Tour 2022] Singapore
[ASEAN Fam Tour 2022] Thailand