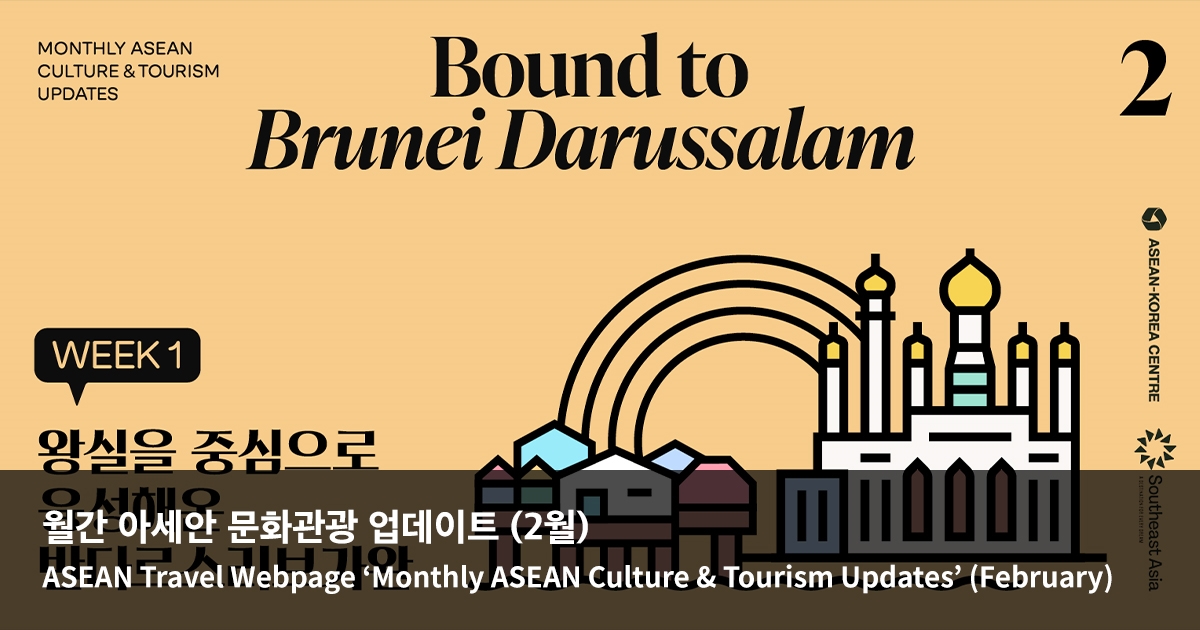 ASEAN Culture & Tourism Updates in February features the charms of Brunei.
Brunei is a sultanate located on the northern side of Borneo Island. The series in February 2022 explores the country's exotic beauty and history, from its symbolic mosque to the Ulu Temburong National Park, also known as the "Green Jewel of Brunei."
This series also provides a guide to working and living in Brunei, one of the world's best vacations and workation destination. Enjoy a great work-and-life balance on this island, which is rich in culture and unspoiled nature!
In addition to the feature articles, explore Brunei through a video that showcases the diverse colors of Kampong Ayer, the world's biggest water village.
ASEAN Culture & Tourism Updates in February
Feb. 9: Bandar Seri Begawan—City of the Royal Family
Feb. 16: Brunei Workation Guide
Feb. 23: Land of Prosperity
Mar. 2: World of Pure Serenity
Please visit the ASEAN Travel page (in Korean only): ASEAN-KOREA CENTRE: TRAVEL (Link)