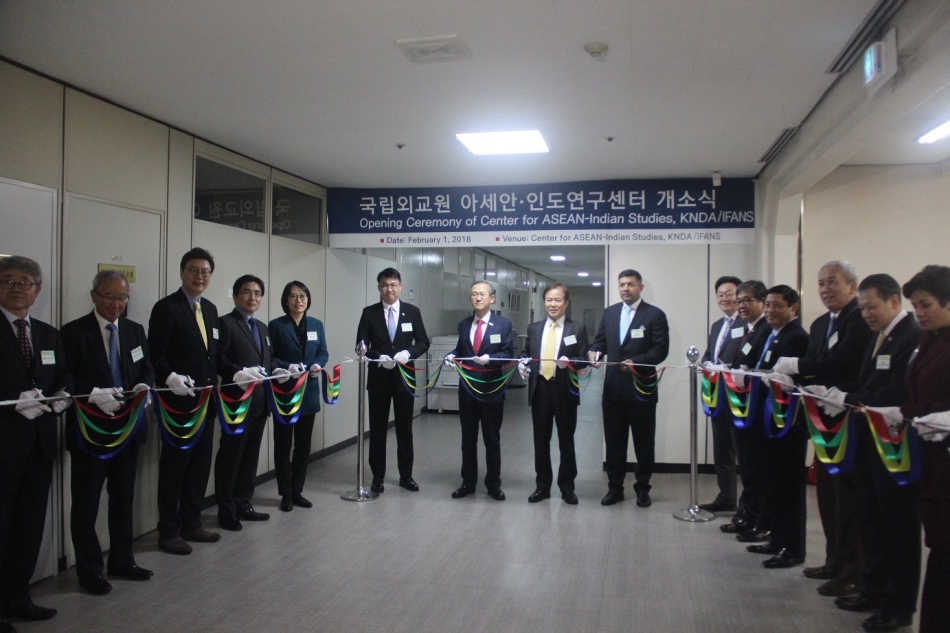 ▲ Opening Ceremony | Korea National Diplomatic Academy
On 1 February 2018, Secretary General Kim Young-sun visited the Korea National Diplomatic Academy for the Opening Ceremony of Center for ASEAN-Indian Studies.
The Center for ASEAN-Indian Studies will analyze diplomatic issues of the ASEAN and Indian region and provide theoretical foundations and strategies for the New Southern Policy. The Center will further strengthen academic networks with domestic and foreign research institutions on ASEAN and Indian studies, and carry out public diplomacy activities to increase mutual understanding and awareness between ASEAN, India and the ROK.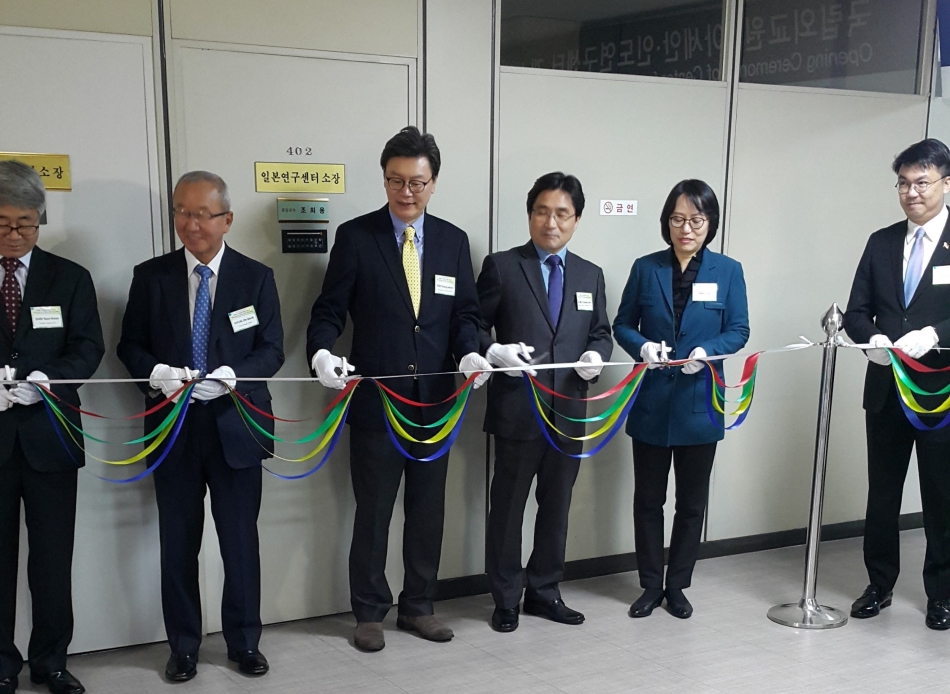 ▲ Ribbon-cutting Ceremony | Korea National Diplomatic Academy