September 18, 2019 | ASEAN Hall, ASEAN-Korea Centre
ASEAN-Korea Centre has translated and published Korean edition of the book 'Does ASEAN Matter? : A View from Within' written by H.E. Dr. Marty Natalegawa, former Indonesian foreign minister to commemorate the 30th anniversary of the establishment of ASEAN-Korea Dialogue Relationship. The book provides an inside view of ASEAN's development over the years as it evolved from an association of Southeast Asian nations into a Community in 2015 from the perspective of the author, a career diplomat who served as Foreign Minister and Permanent Representative to the United Nations of Indonesia. The book highlights the diplomatic efforts, including those behind the scenes, that were made to overcome challenges, promote dialogues, and strengthen confidence in order to secure ASEAN's importance and relevance in the international arena. The book also identifies the challenges facing ASEAN in today's complex and uncertain political and economic environment and emphasizes the significance of the strategic partnership between ASEAN and Korea in maintaining ASEAN's relevance in this region and beyond.
Book Launching Ceremony with Author
In addition, the ASEAN-Korea Center held a Book Launching ceremony with the Indonesian Embassy in Korea on November 18. At the ceremony attended by about 80 people from the diplomatic corps, foreign ministry and academia, H.E. Lee Hyuk, Secretary General of the ASEAN-Korea Center and Indonesian Ambassador to Korea H.E. Umar Hadi congratulated the publication of "Does ASEAN Matter?" in their congratulatory speeches and marked the enhanced ASEAN-Korea relationship. The author, former Indonesian Foreign Minister H.E. Dr. Marty Natalegawa, personally summarized the contents of the book and emphasized relations with Korea, which played a major role in ASEAN's development and its international status today.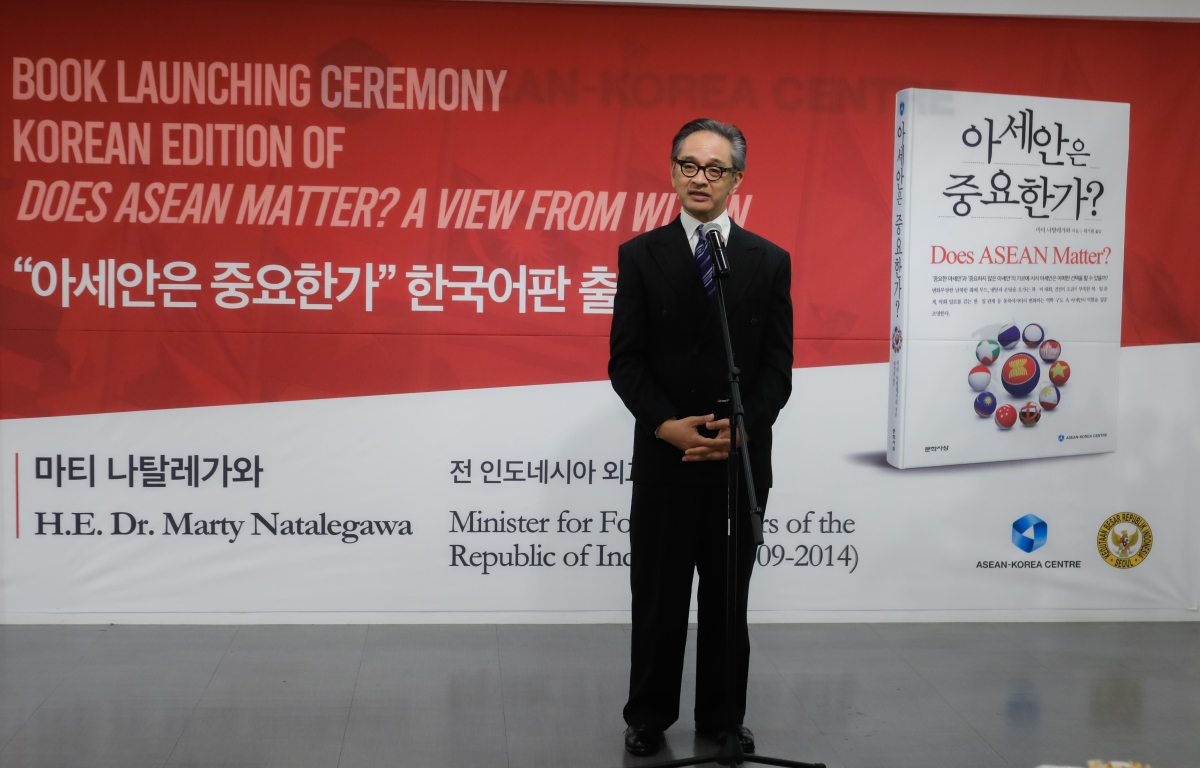 ▲ H.E. Dr. Marty Natalegawa introducing his book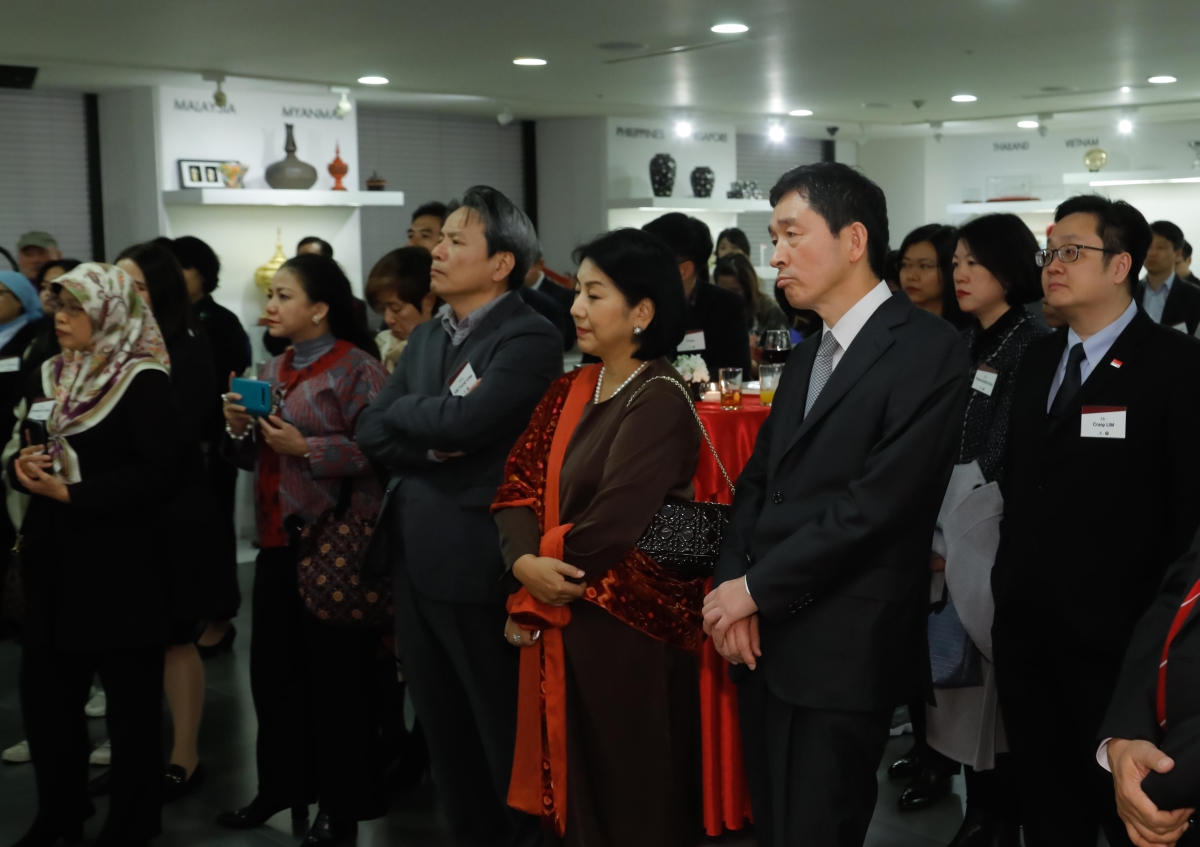 ▲ H.E. Lee Hyuk and participants listening to the lecture
The Korean edition of 'Does ASEAN Matter?' which includes the author's special preface for the edition, is now available at major bookstores nationwide.