The winners of the 2019 ASEAN-Korea Academic Essay Contest participated in the '2019 ASEAN-Korea Youth Academic Workshop' held in Vietnam and Korea. During the 10-day workshop, the winners enhanced their understandings on ASEAN and ASEAN-Korea relations through various academic exchange activities and created academic networks.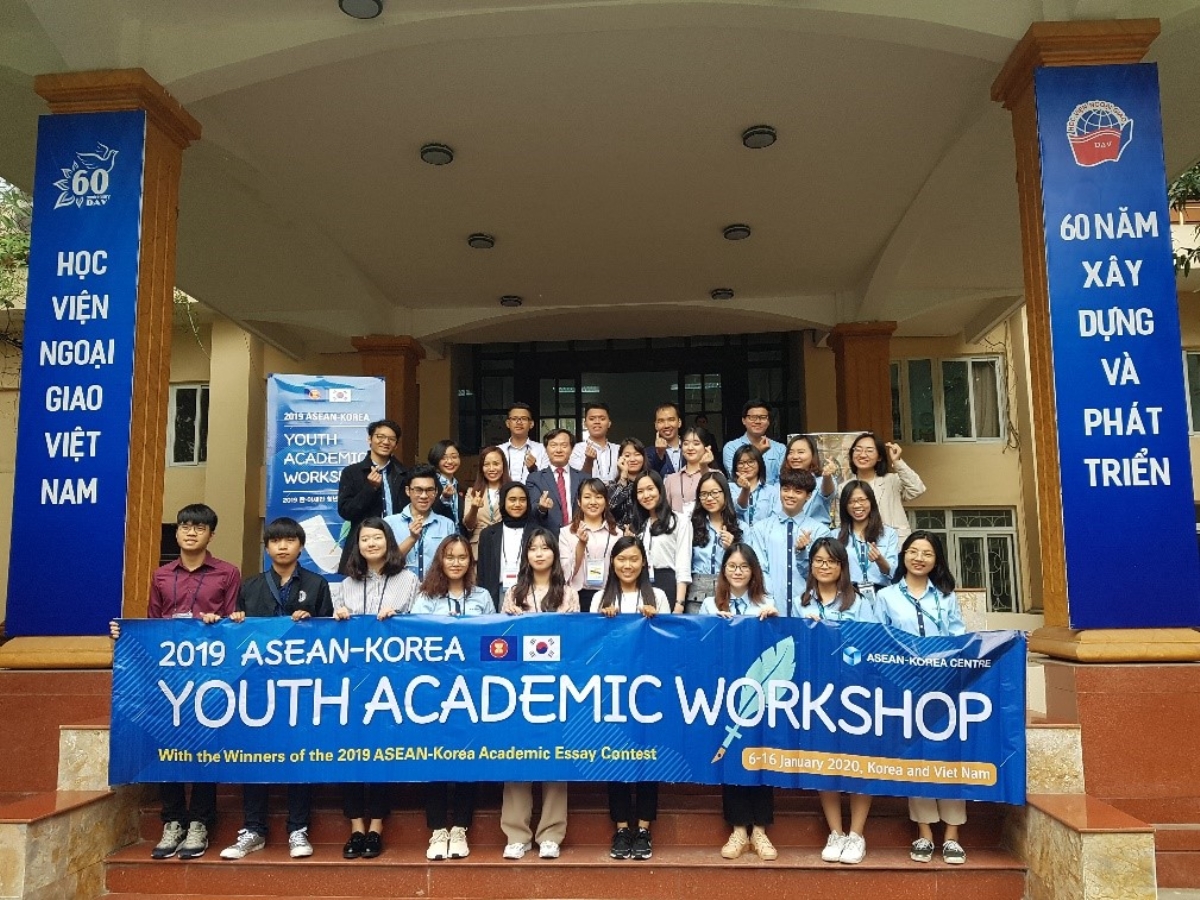 ▲ 2019 ASEAN-Korea Youth Academic Workshop | Diplomatic Academy of Vietnam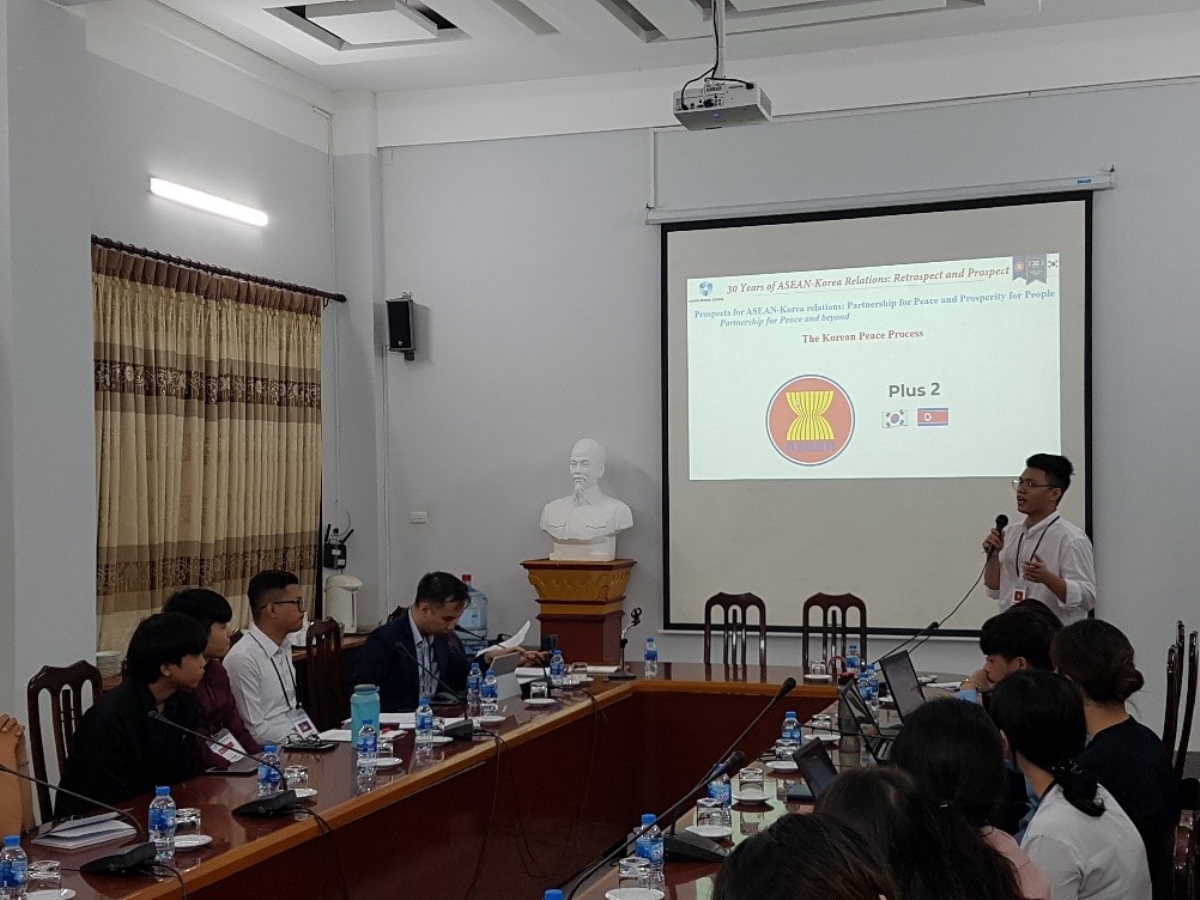 ▲ Presenting Winning Essays | Diplomatic Academy of Vietnam
The workshop comprised of ASEAN Program held in Hanoi between 6-11 January 2020, followed by Korea Program held in Seoul and Busan between 12-16 January. The Workshop began with a visit to a number of ASEAN-related government organizations and academic institutions located in Vietnam, 2020 ASEAN Chair. The winners visited the Diplomatic Academy of Vietnam to present their winning essays and held discussions with DAV students.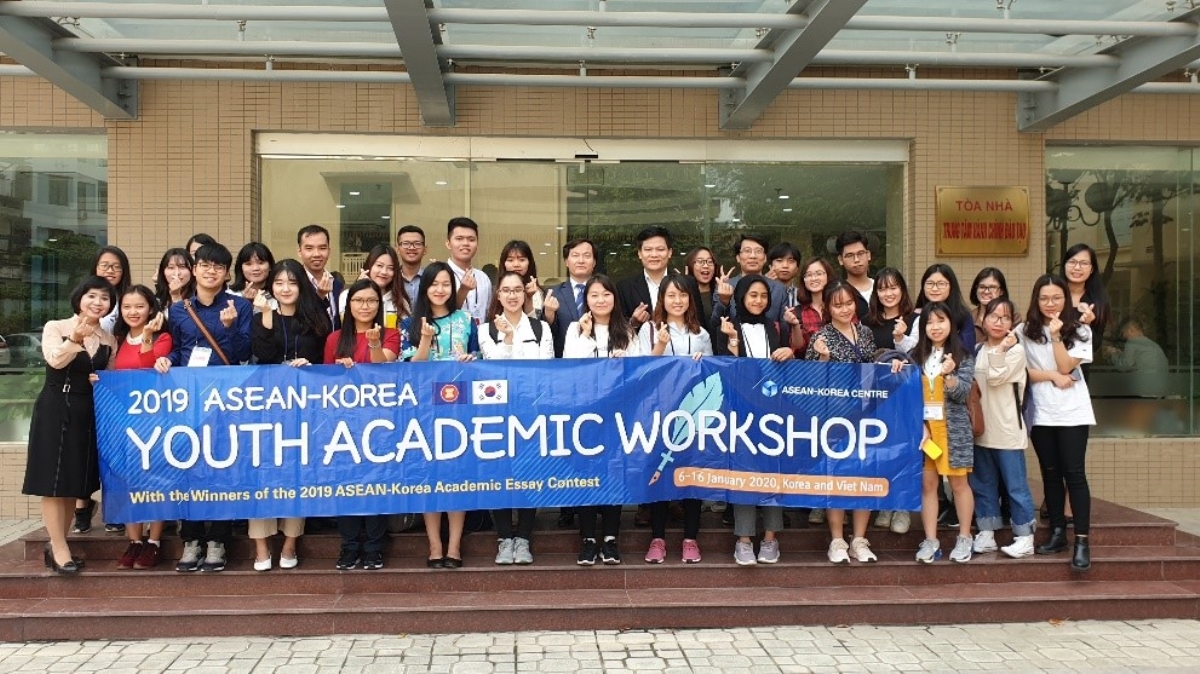 ▲ Discussions with Thuongmai University students | Thuongmai Unviersity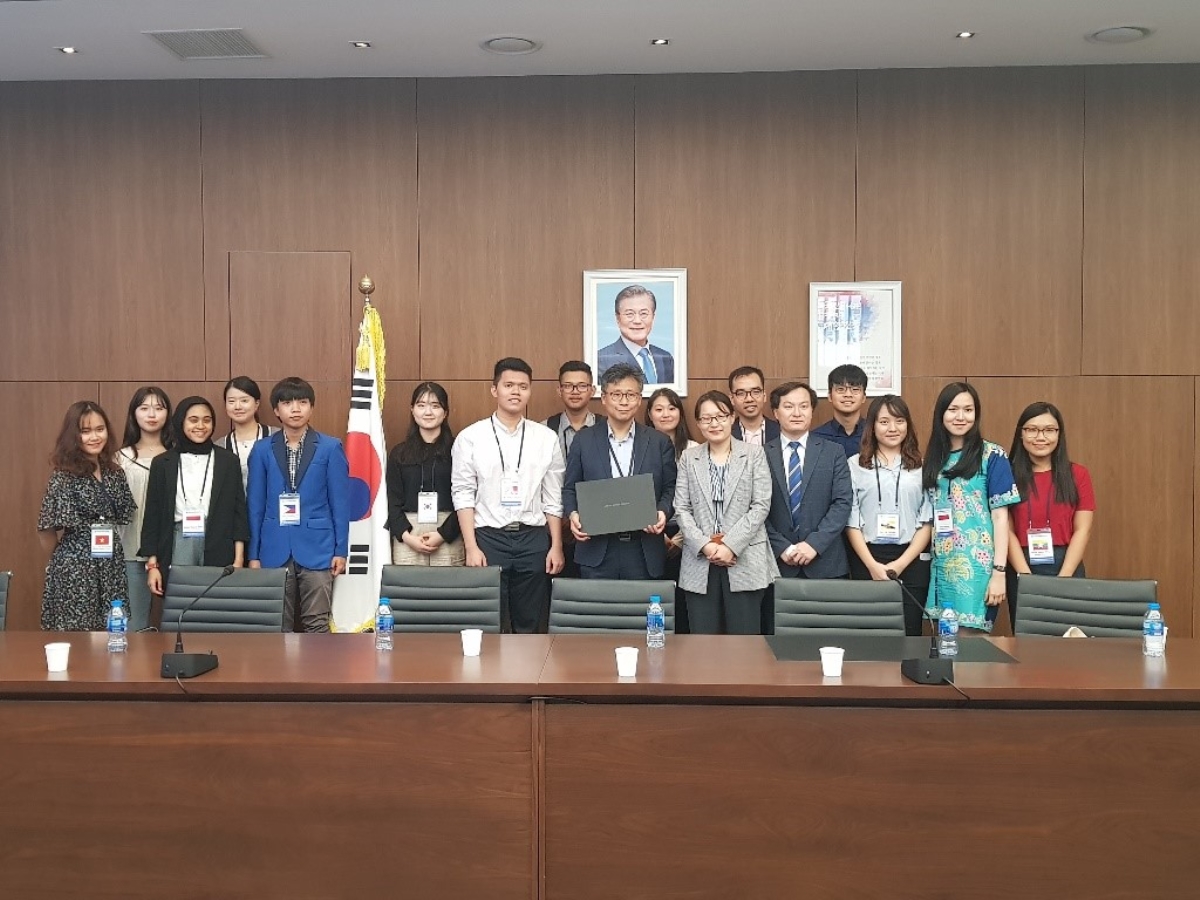 ▲ Visit to ROK Embassy in Vietnam | Embassy of the ROK in Vietnam
The delegation also visited the ROK Embassy in Vietnam and the Ministry of Foreign Affairs of Vietnam to learn about Korea-Vietnam relations and Vietnam's foreign policies. They also enjoyed unique opportunities to visit several academic institutions such as Thuongmai University, Hanoi University and Vietnam Academy of Social Sciences.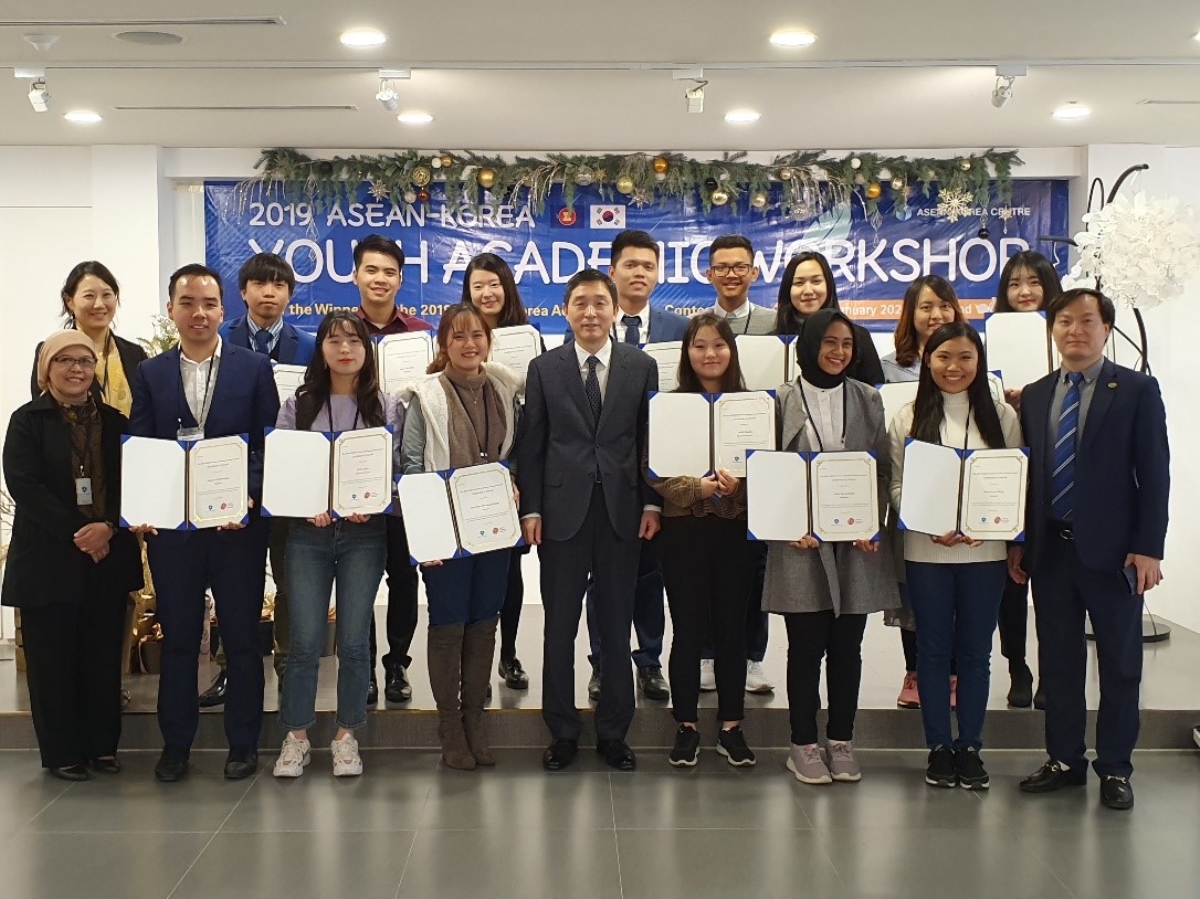 ▲ Awarding Ceremony | ASEAN-Korea Centre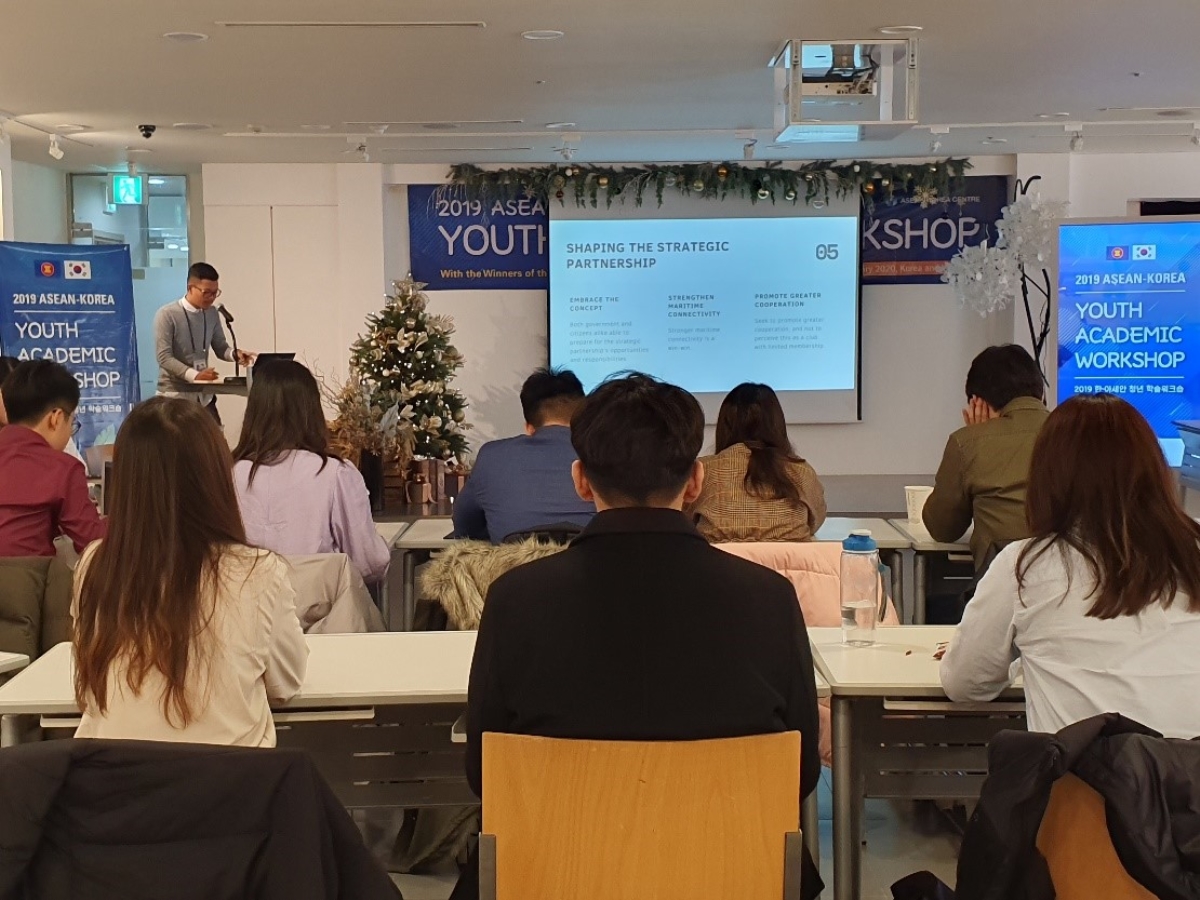 ▲ Presentation of Winning Essays and Discussions | ASEAN-Korea Centre
On 13th January, the winners attended the Awarding Ceremony held at the ASEAN-Korea Centre. Secretary General Lee Hyuk congratulated the winners and encouraged the winners to become future experts on ASEAN-Korea relations. Following the awarding ceremony, the winners presented their winning essays and enjoyed vibrant discussions with the AYNK (ASEAN Youth Network in Korea) and former winners of the previous essay contests.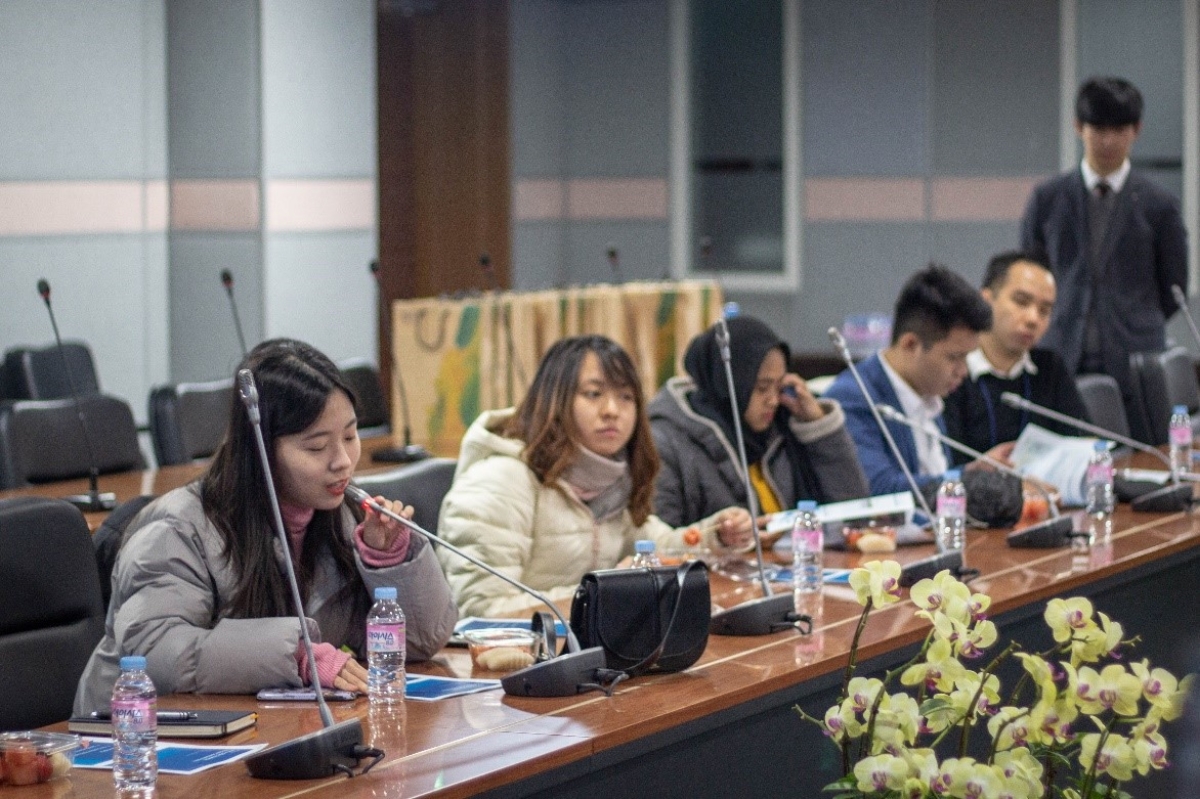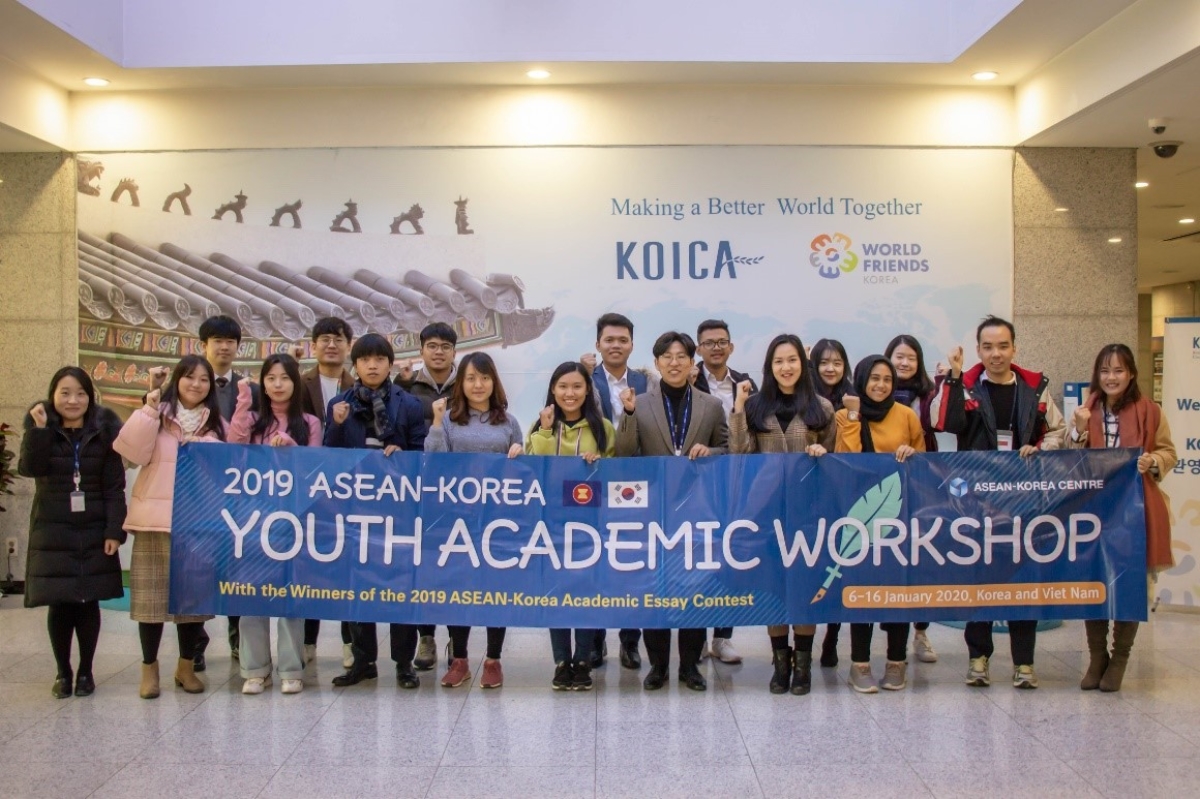 ▲ Visit to Korea International Cooperation Agency (KOICA) | KOICA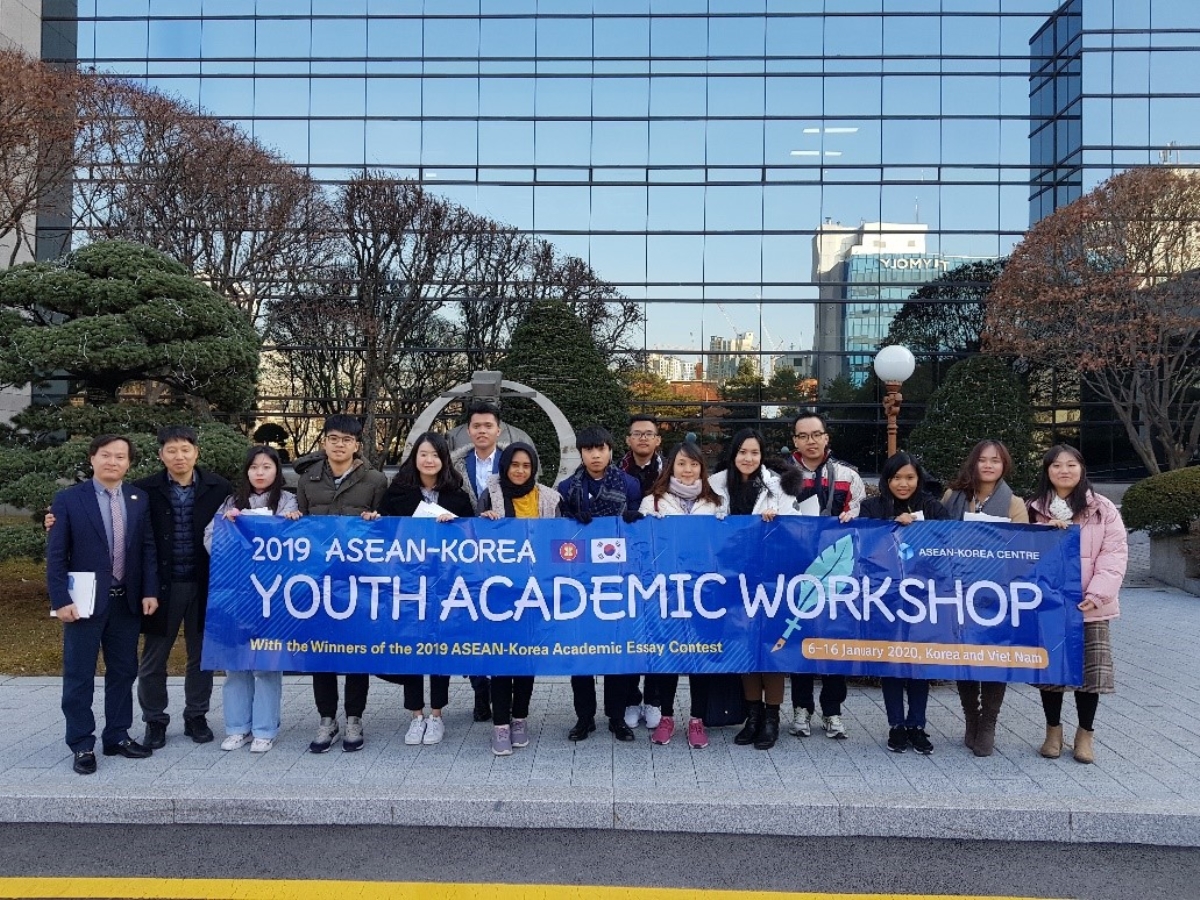 ▲ Visit to Korea National Diplomatic Academy (KNDA) | KNDA
During the Korea Program of the Workshop, the winners visited the Korea National Diplomatic Academy and KOICA to learn about Korea's New Southern Policy and its development cooperation activities in the ASEAN region. The winners also went to Busan, the host city of the 2019 ASEAN-ROK Commemorative Summit and visited relevant institutions including Pukyong National University, ASEAN Culture House and Busan Port to get the first-hand experience of vibrant economic and cultural exchanges between ASEAN and Korea.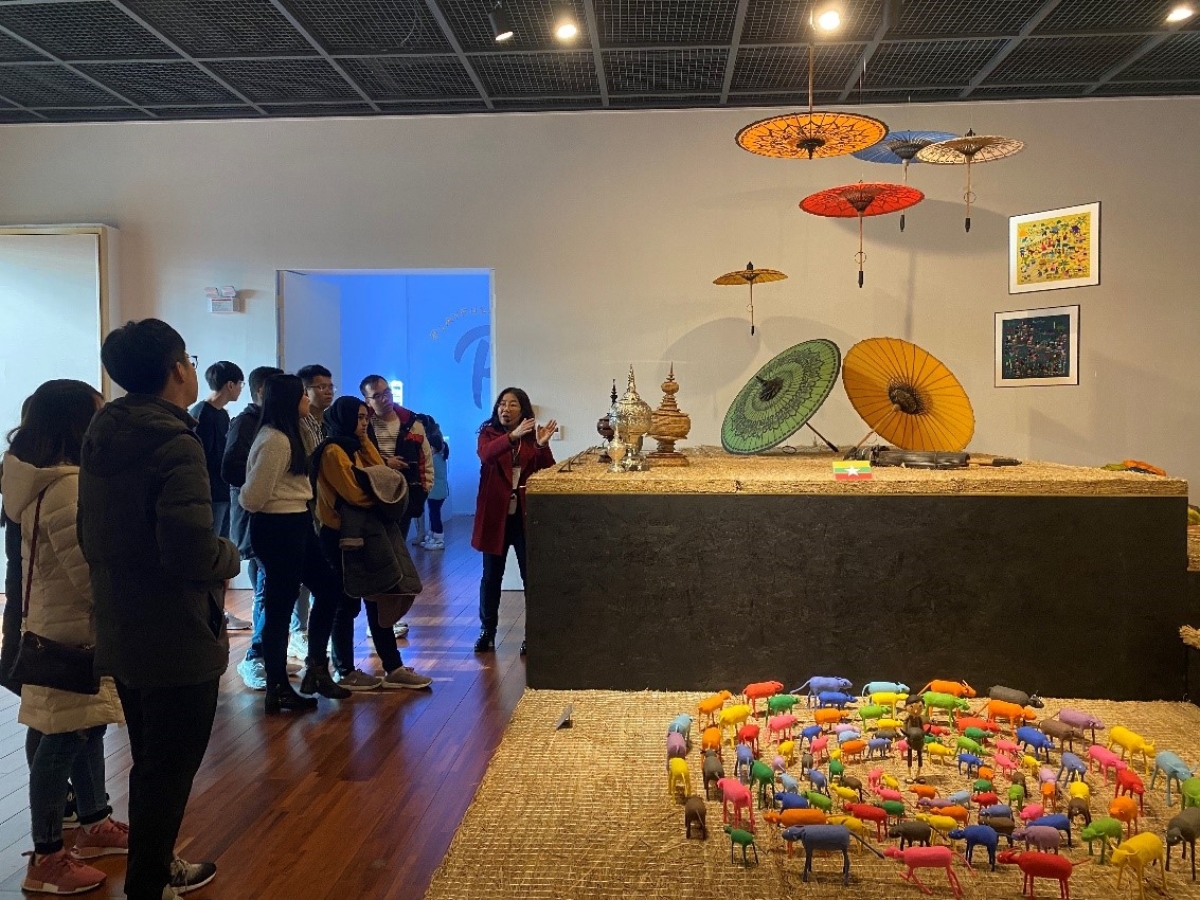 ▲ Visit to ASEAN Culture House | ASEAN Culture House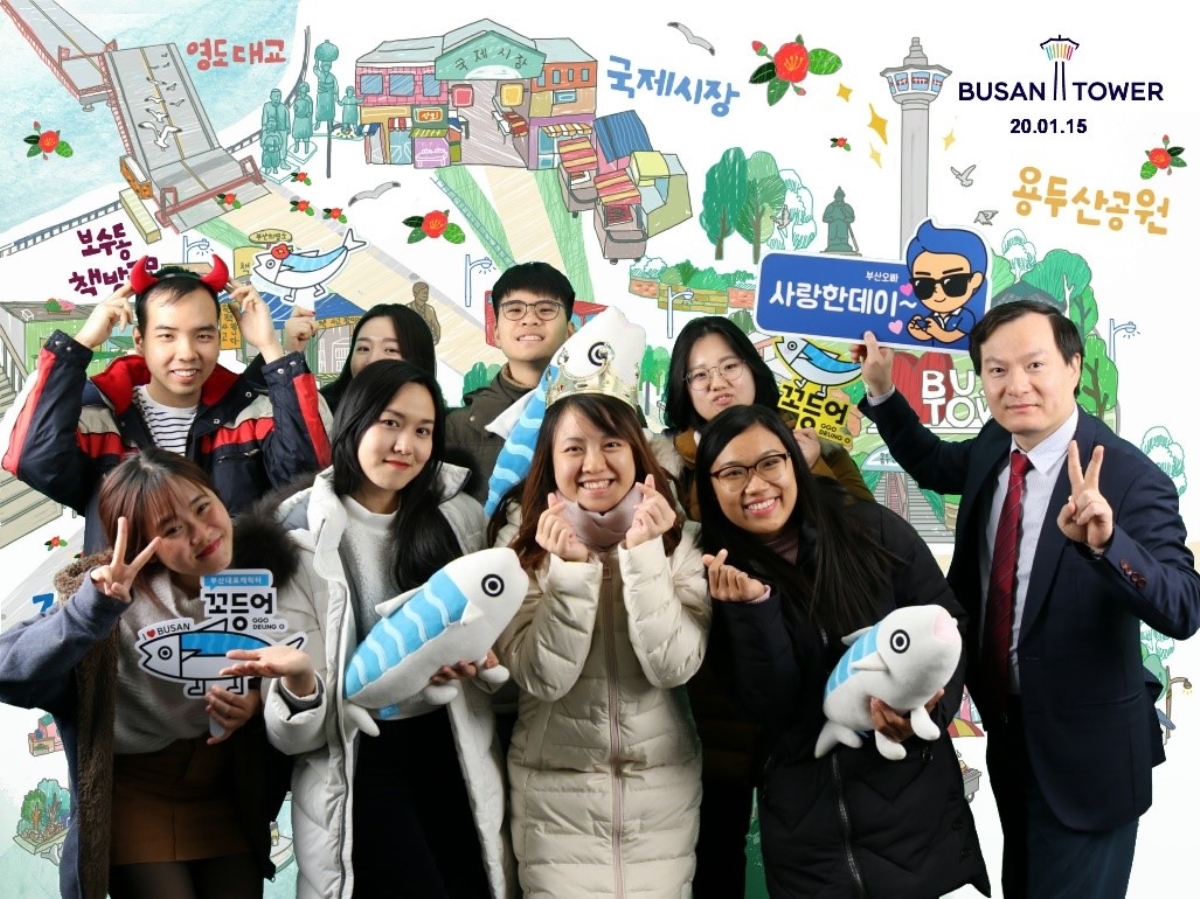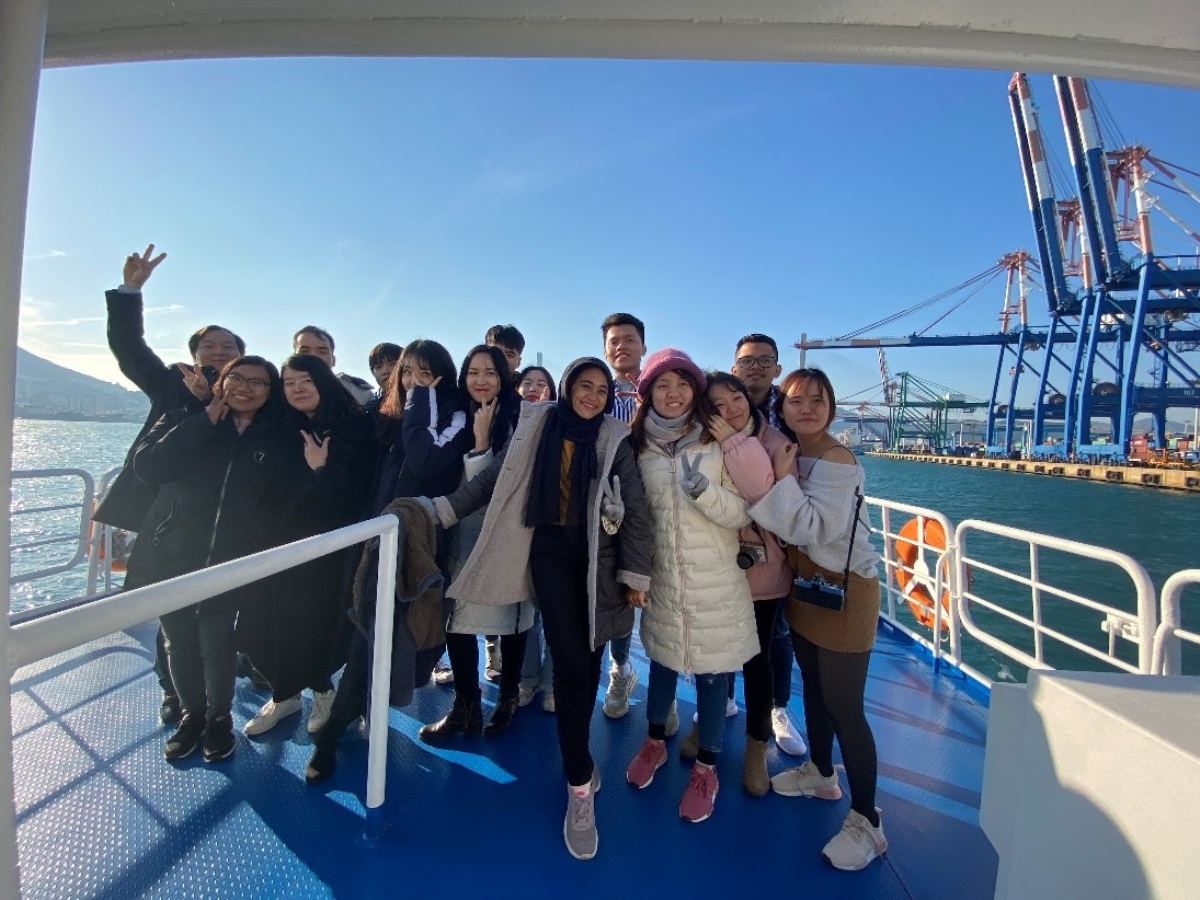 ▲ Busan City Exploration | Busan City