The AKC, together with the Gyeonggi Center for Creative Economy & Innovation(GCCEI), organized the 'ASEAN-Korea Startup Week: Online Challenge' on 2 November -3 December 2020. The event has been supported by the Ministry of SMEs and Startups of ROK since 2018 and, this year, the ASEAN Coordinating Committee on Micro, Small, and Medium Enterprises (ACCMSME) has also extended its partnership to the program. 31 early-stage startups from 10 ASEAN Member States and Korea participated and conducted 1:1 online business meeting with 14 venture capitalists (VCs) from Korea and abroad. In total, 40 business meetings were held between VCs and Startups. Final round of the 'ASEAN-Korea Startup Week: Online Challenge' was organized on 2-3 December and the program was held completely online due to enhanced social distancing measures in the greater Seoul area.
On 2 December, the ASEAN-Korea Startup Week began with the online opening ceremony with remarks from H.E. Lee Hyuk, Secretary General of AKC, Mr. Shin Hyun-sam, CEO of GCCEI and Mr. Roh Yong-seok, Director General of Ministry of SMEs and Startups. Online panel discussion followed the opening session featuring four panelists including Yun Young- Jun, CEO of Covent XL Partners (VC), Jacek Brozda, Co-Founder of NX NIVEA Accelerator (CAC), Kang Min-sung, Manager of SK Bioscience (CVC), and Gerry Mangentang, CEO & Co-Founder of IZY (Indonesian startup) who shared the status of the Korean startup ecosystem and the experiences of ASEAN startups entering into Korea. After two days of pitching, the event closed with an award ceremony in the afternoon of 3 December.
During the final round days, 18 startups from ASEAN and Korea pitched their business ideas through video and had virtual Q&A sessions with venture capitalists and accelerators from Korea and abroad. Four finalists, selected on the basis of their pitches and Q&A, were awarded during the ceremony on the second day.
The first place went to Village Link of Myanmar, which provides a holistic platform for agricultural communities in Myanmar. Coconut Silo of Korea which is building the ultimate platform to connect cargo owners, logistics companies, and truck drivers and Doclink Indonesia, which offers a mobile healthcare services app to improve the quality of lives in rural areas took second and third place, respectively. Fourth place went to Shopping-D of Lao PDR which is procuring a wide array of products by providing opportunities for small business owners to sell their products online. The four awardees were granted cash prizes: 10,000 USD for 1st place, 5,000 USD for 2nd place, 3,000 USD for 3rd place, and 2,000 USD for 4th place.
Entire final round program can be viewed through AKC YouTube channel.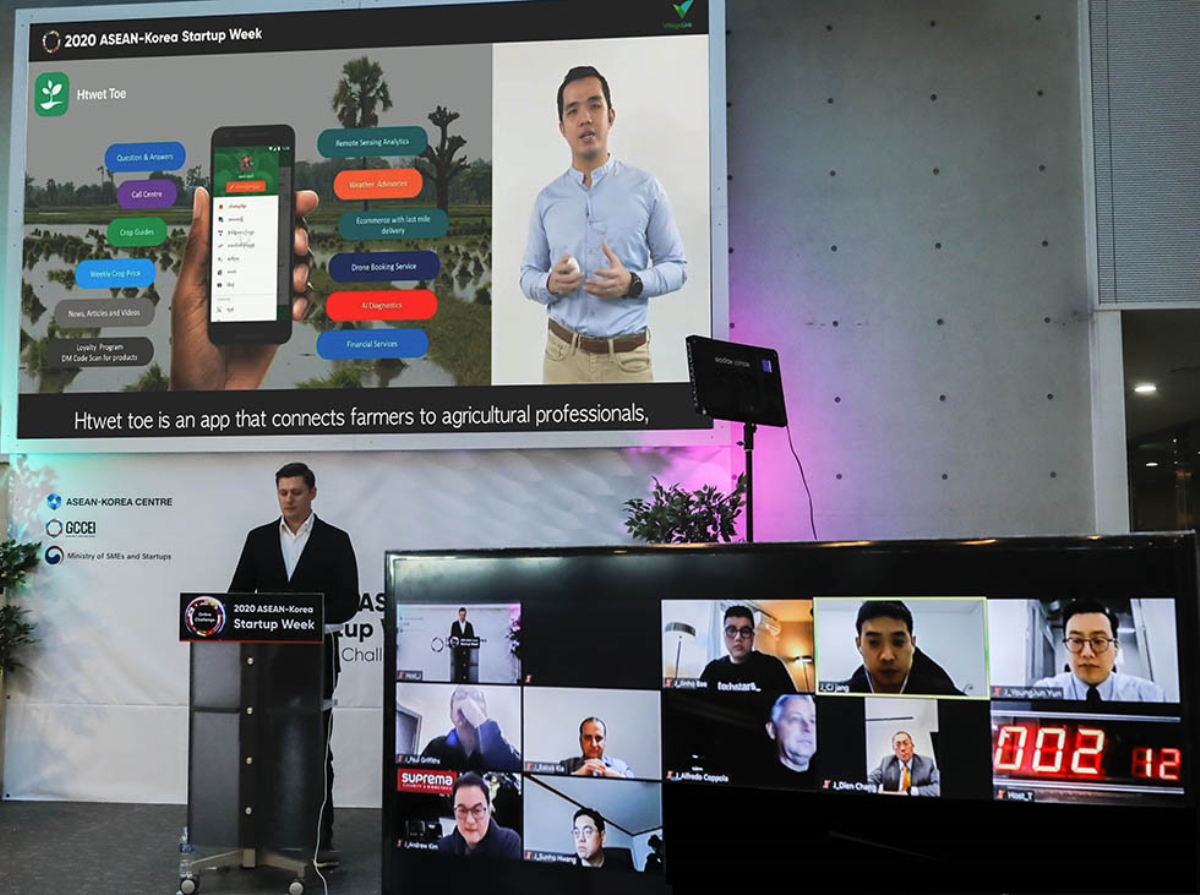 ▲ ASEAN Pitching | Pangyo 2nd Techno Valley, Startup-zone, 6F, Open Hall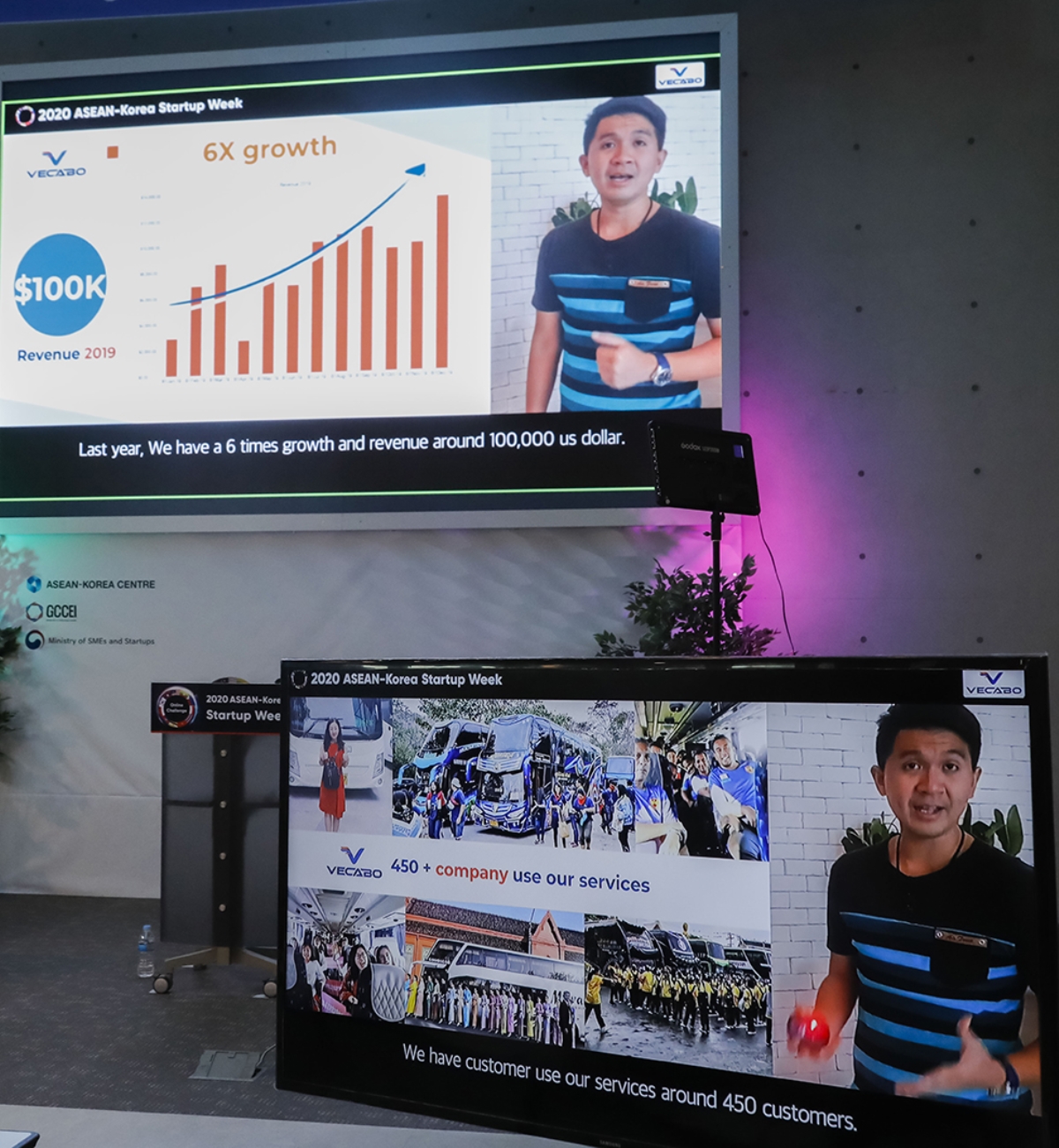 ▲ ASEAN Pitching | Pangyo 2nd Techno Valley, Startup-zone, 6F, Open Hall
▲ Q&A | Pangyo 2nd Techno Valley, Startup-zone, 6F, Open Hall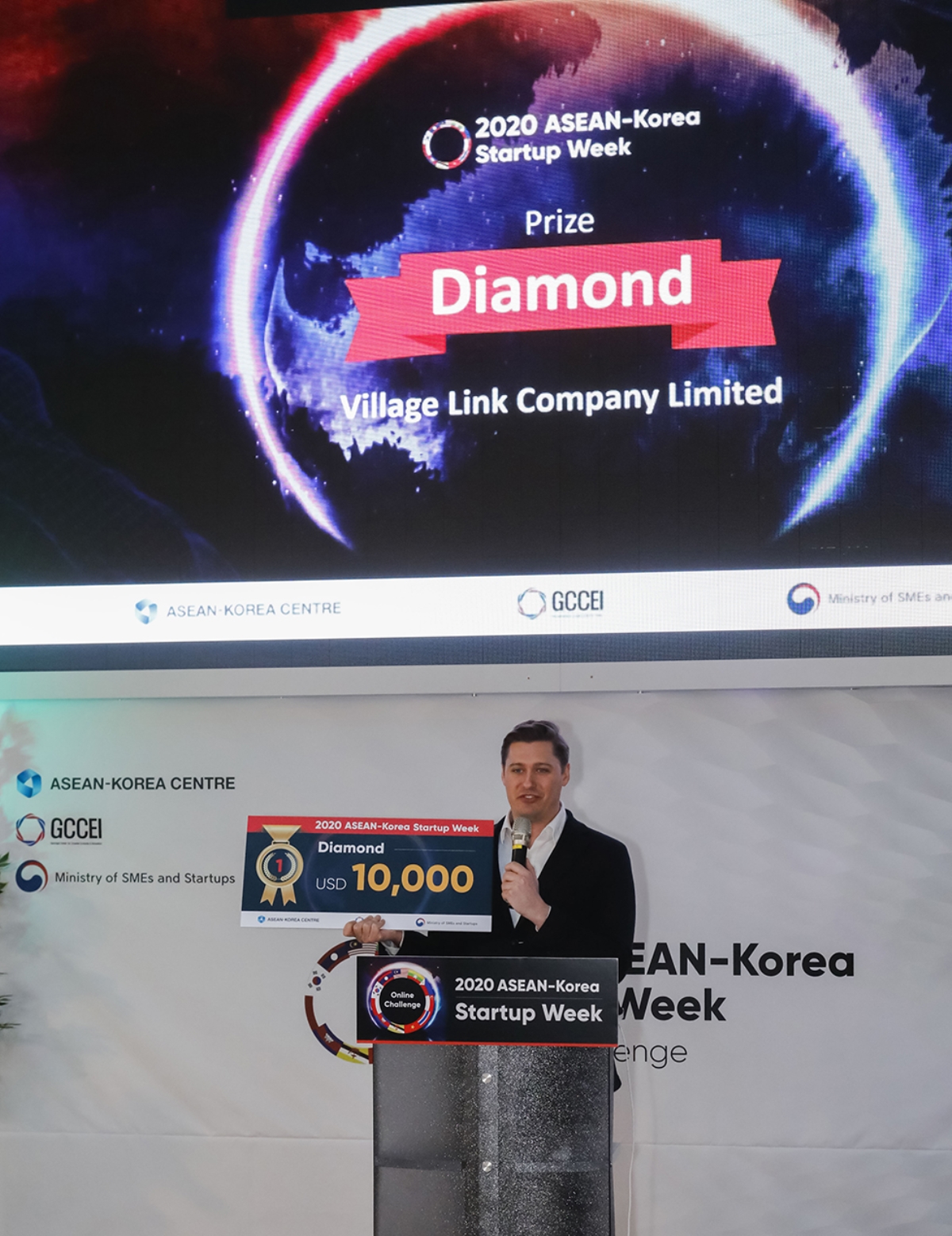 ▲ Award Ceremony | Pangyo 2nd Techno Valley, Startup-zone, 6F, Open Hall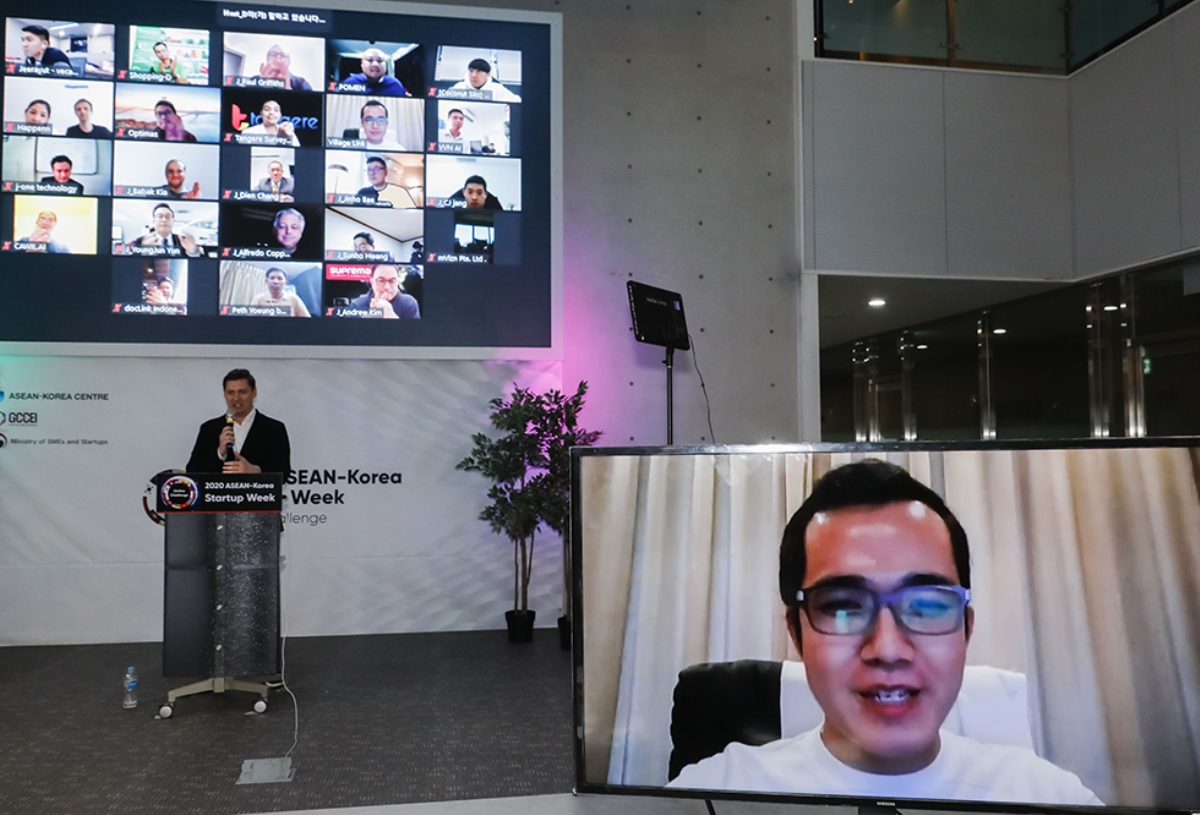 ▲ Award Ceremony | Pangyo 2nd Techno Valley, Startup-zone, 6F, Open Hall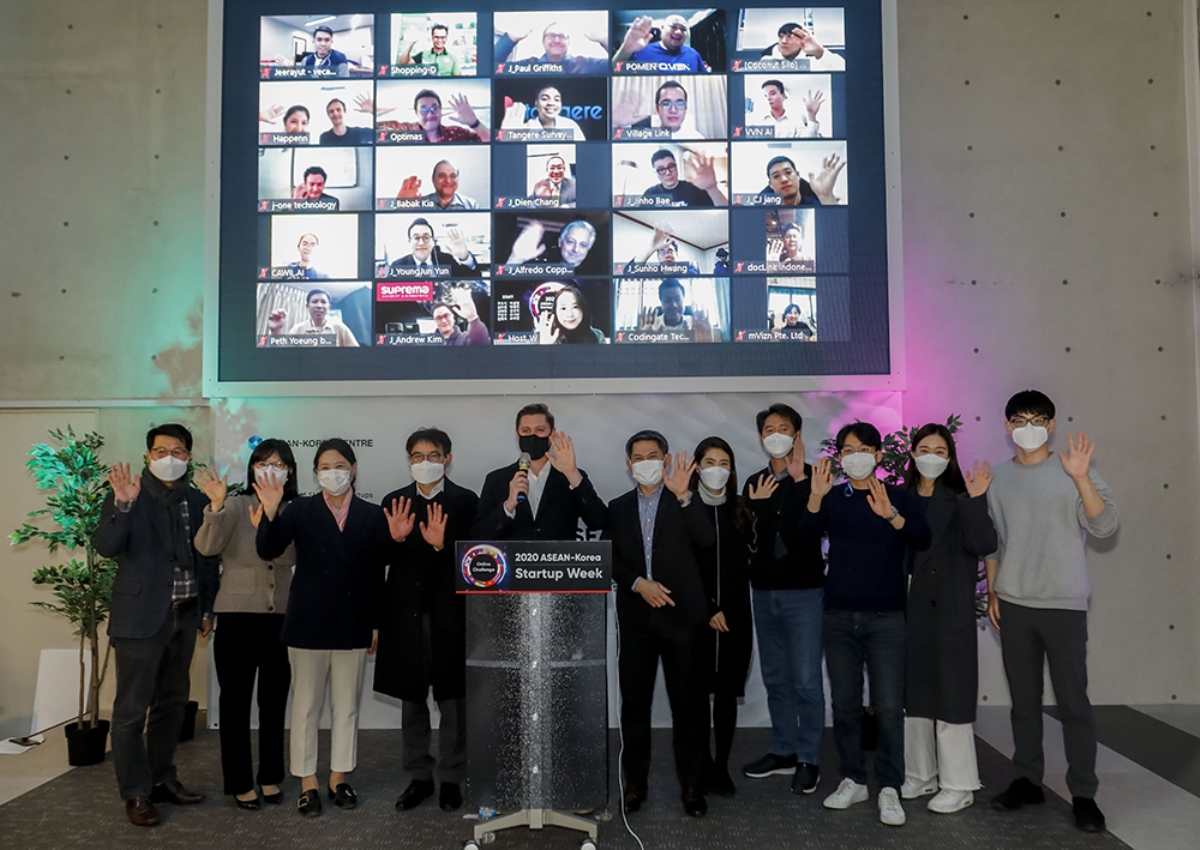 ▲ Group Photo | Pangyo 2nd Techno Valley, Startup-zone, 6F, Open Hall