The ASEAN-Korea Centre (AKC) participated in the ASEAN tourism related meetings on 7th July 2021. The ASEAN-Korea Centre participated in the 'Consultation with External Parties' session and the Culture and Tourism Unit briefed on the highlights of FY2021 programs. The Meeting served as an opportunity to share up-to-date information on the activities of tourism cooperation among ASEAN and its external partners, while sharing opinions on how to extend and deepen their cooperation.
※ Meeting of ASEAN NTOs: A regular meeting (held every July and on the occasion of the ASEAN Tourism Ministers' Meeting) among the ASEAN Member States and the related external international organization, to share up-to-date information on the tourism policies and strategies and exchange views on regional tourism recovery and development.
The AKC made presentations on the activities of first half of FY2021 and the planned programs for second half FY2021. The AKC emphasized that it will continue its effort to invigorate cultural conversation and tourism exchanges between ASEAN and Korea by enhancing its contactless activities, such as the ASEAN Travel Webpage and online seminars, and adopt hybrid format utilizing various medium both offline and online.
Throughout the meetings, the AKC was further updated on the latest developments and issues related to the reopening of borders for international travel, as participants noted to continue their cooperation for tourism exchanges through various tourism programs and COVID-19 tailored regulations.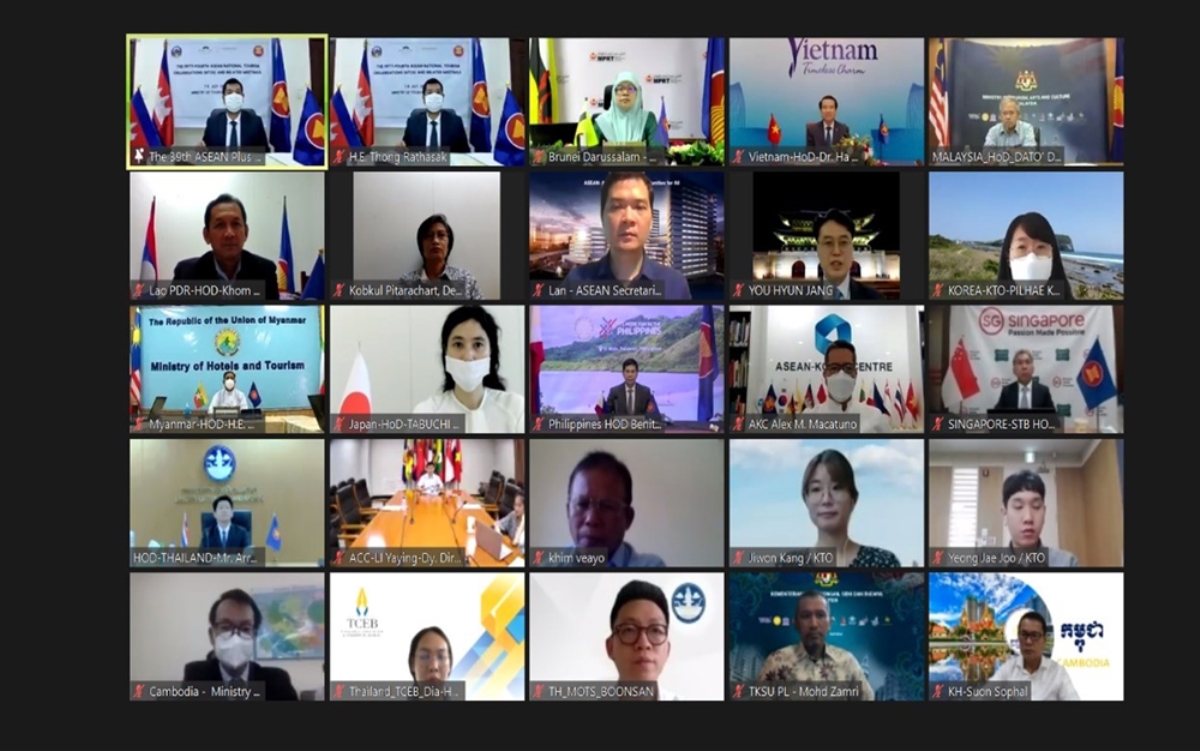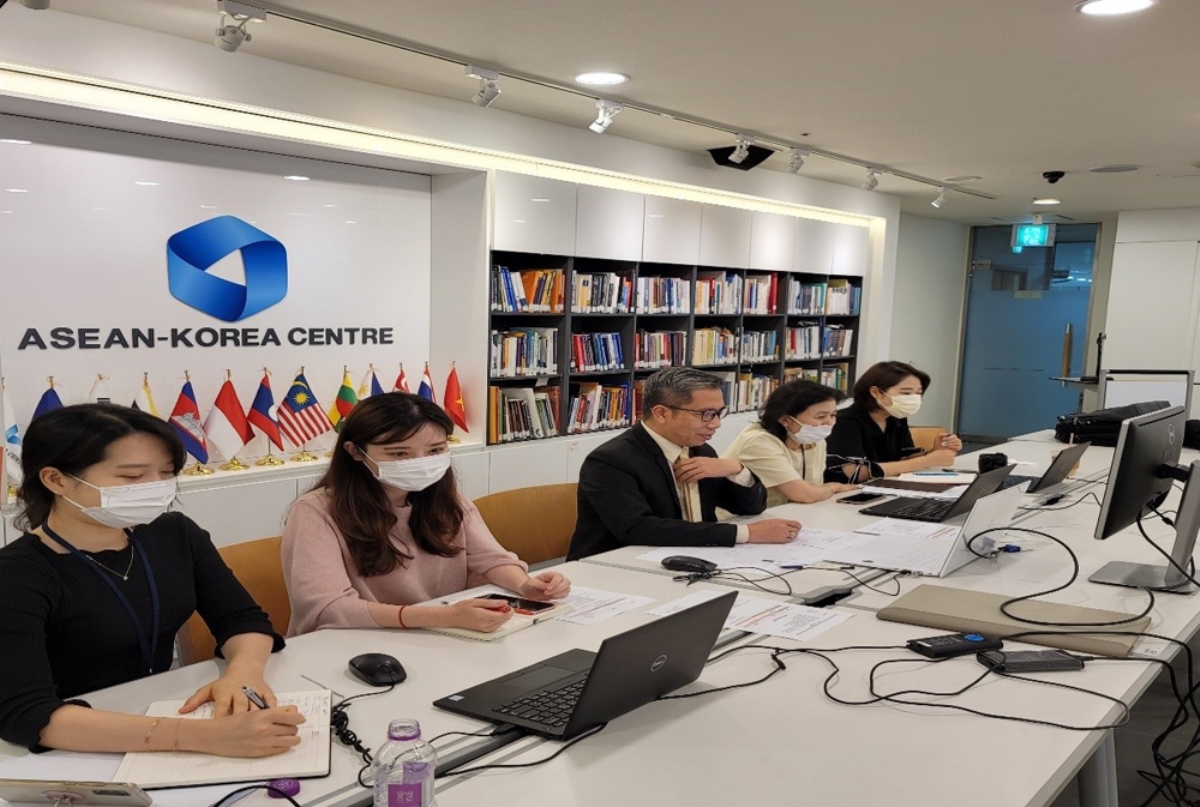 ▲ The 54th Meeting of ASEAN NTOs