eptember 18, 2019 | Hall C, COEX, Seoul
On September 18, 2019 from 10 AM to 5 PM, the ASEAN-Korea Center hosted the "2019 ASEAN Youth Career Mentorship" at COEX Hall C in Seoul in conjunction with "Job Fair for Foreign Residents 2019" hosted by the Seoul Metropolitan Government and organized by the Seoul Global Center and the Seoul Business Agency to support employment of ASEAN students in Korea. ASEAN students preparing to get a job in Korea were able to submit their resumes through pre-registration and take on-site interviews with 74 domestic companies that were seeking to hire foreigners and get various in-depth information through consulting / mentoring sessions and special lectures prepared by the ASEAN-Korea Center.
ASEAN Youth Career Mentorship Booth
At the ASEAN Youth Career Mentorship Booth, ASEAN employees who are currently working in Korean companies gave various advice to ASEAN students seeking a job in Korea. Based on the know-how they have built to get a job, they shared their strategy, preparation methods, and offered practical advice on the merits and demerits of employment in Korea, and how to overcome some of the challenges they faced as they work in Korea.
In cooperation with the Career Support Center of Hankuk University of Foreign Studies, the career mentorship booth also provided experts consulting through resume reviews and interview simulations.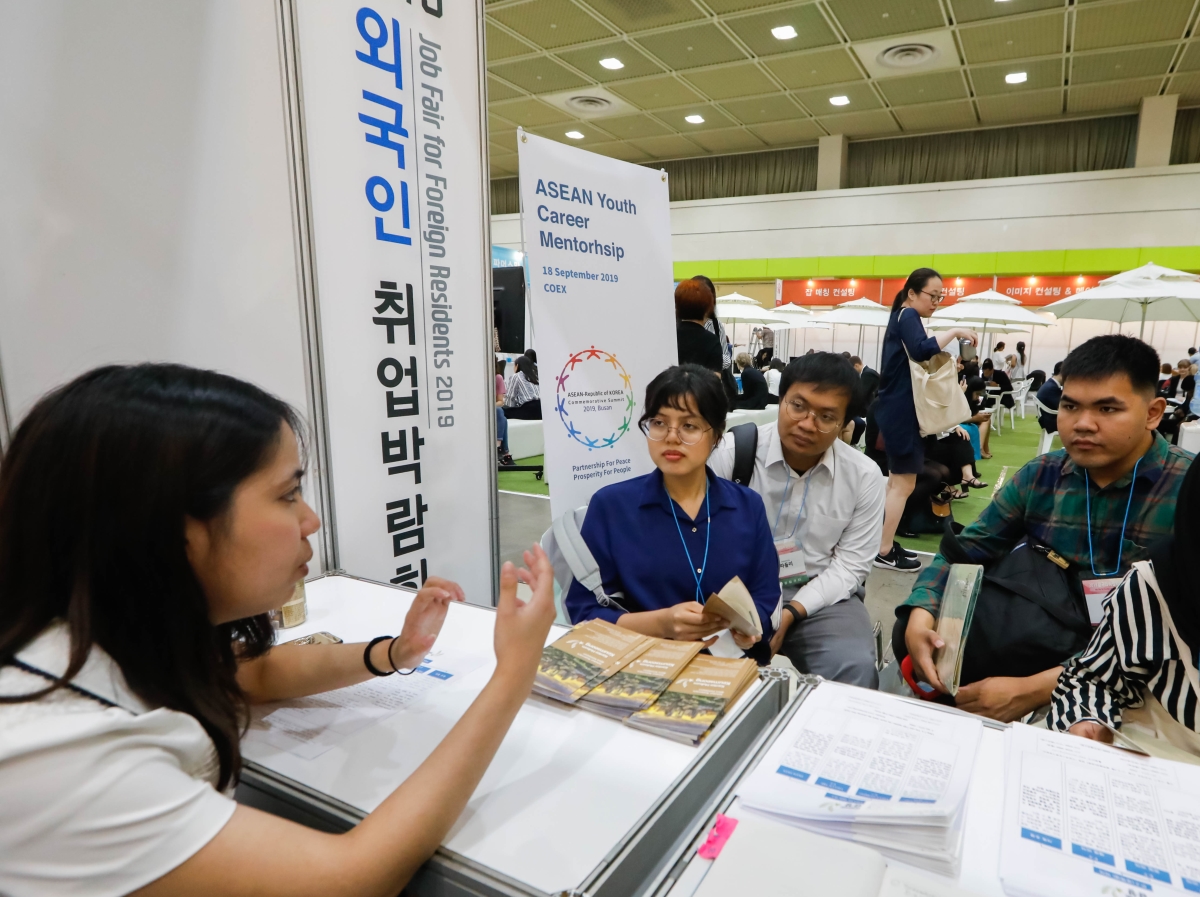 ▲ Mentor Ms. Mondares Kristine Faye (Philippines) giving advise to visited ASEAN Students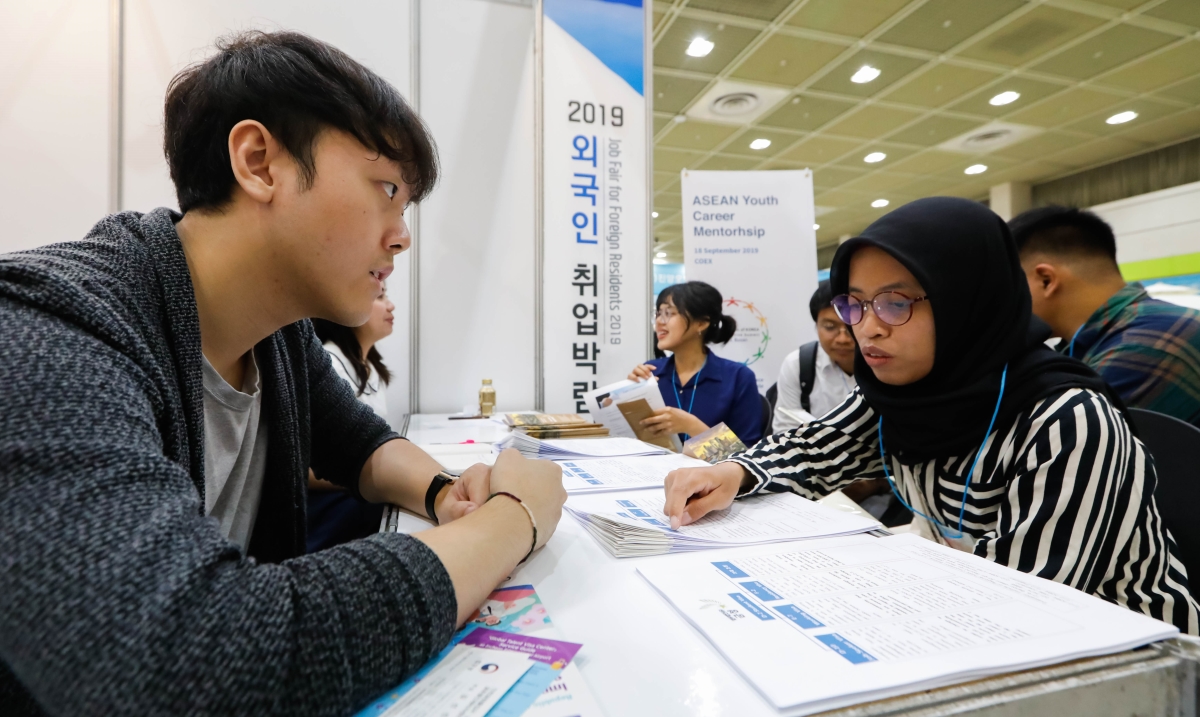 ▲ Consultant giving advice on resume and interview to ASEAN Student
Special Lecture on Korean Working Visa
The special lecture provided information on the acquisition of Korea´s work visa. Immigration Lawyer Simon D. Lee of Pureum Law Office presented in detail the types of employment visas, acquisition requirements and methods, and gave legal counseling individual cases through the Q&A session.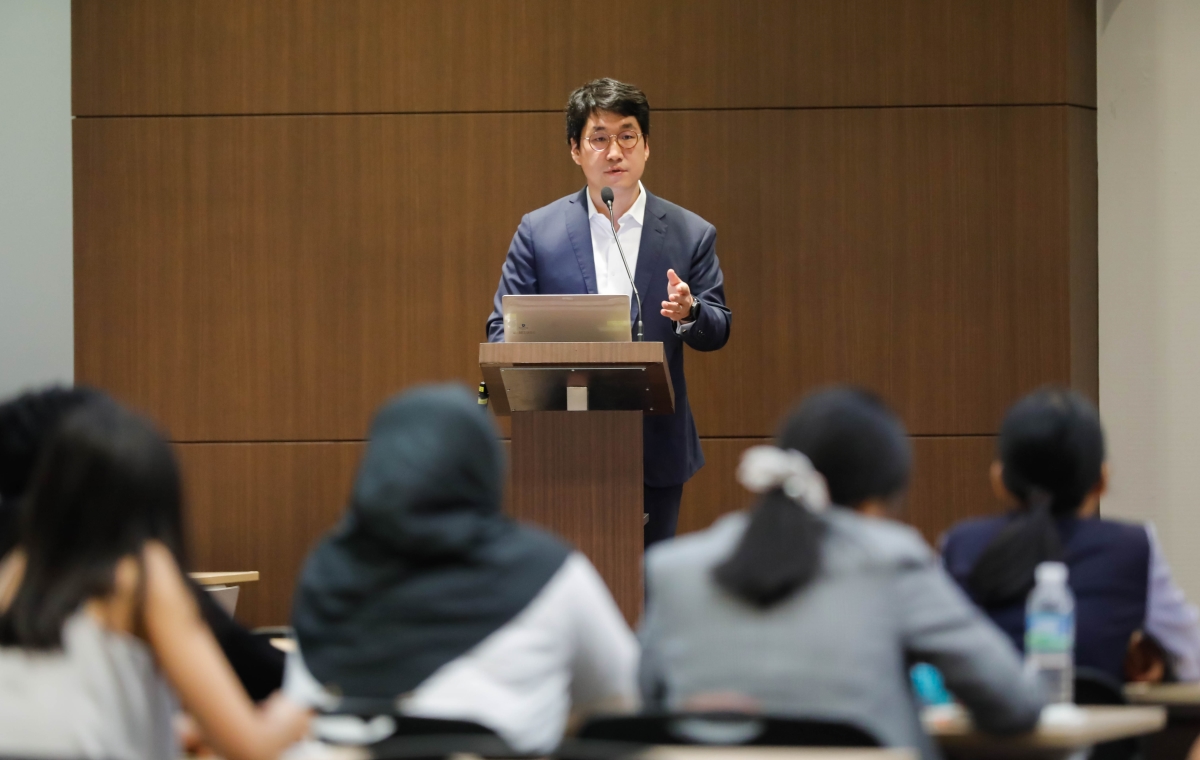 ▲ Immigration Lawyer, Simon D. Lee in presentation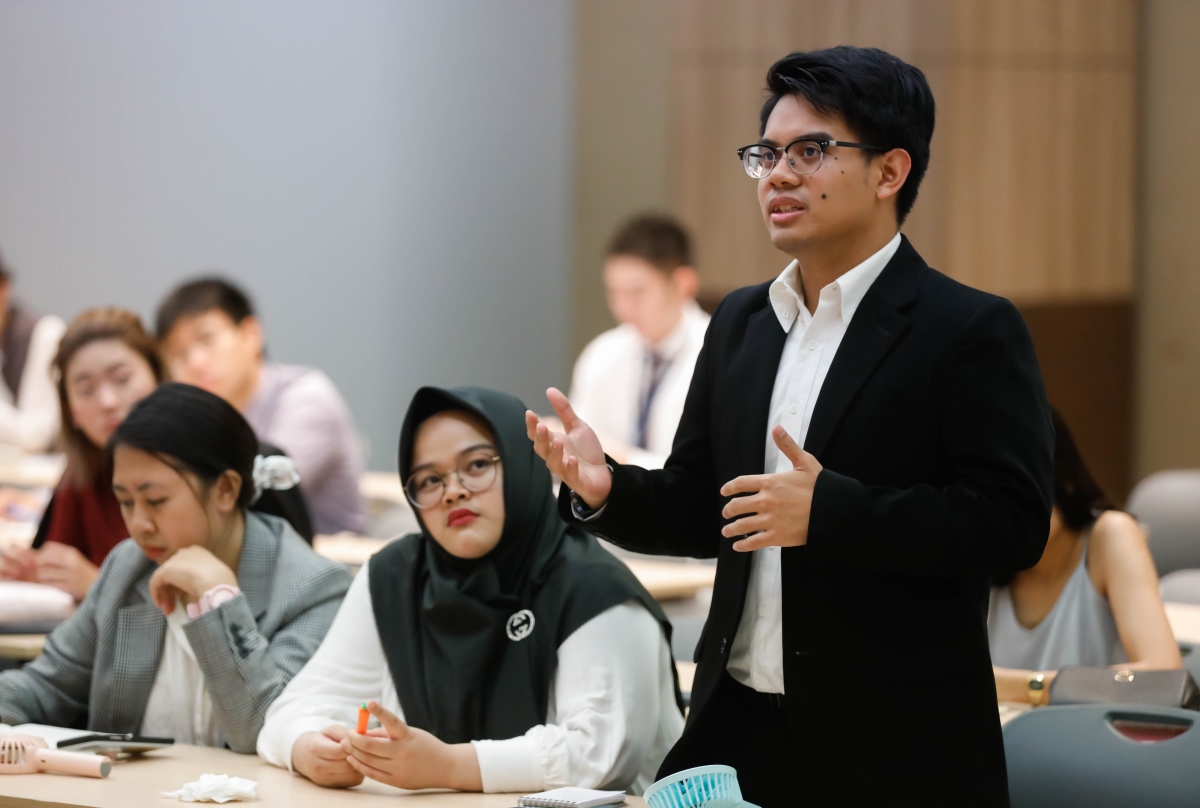 ▲ ASEAN Student asking questions
A total of 2,431 people, both job seekers and employers, participated in the "Job Fair for Foreign Residents 2019´, and 2,623 interviews were conducted on-site. More than 150 ASEAN students visited the "ASEAN Youth Career Mentorship 2019" booth to get mentoring, and about 30 students attended the special lecture.