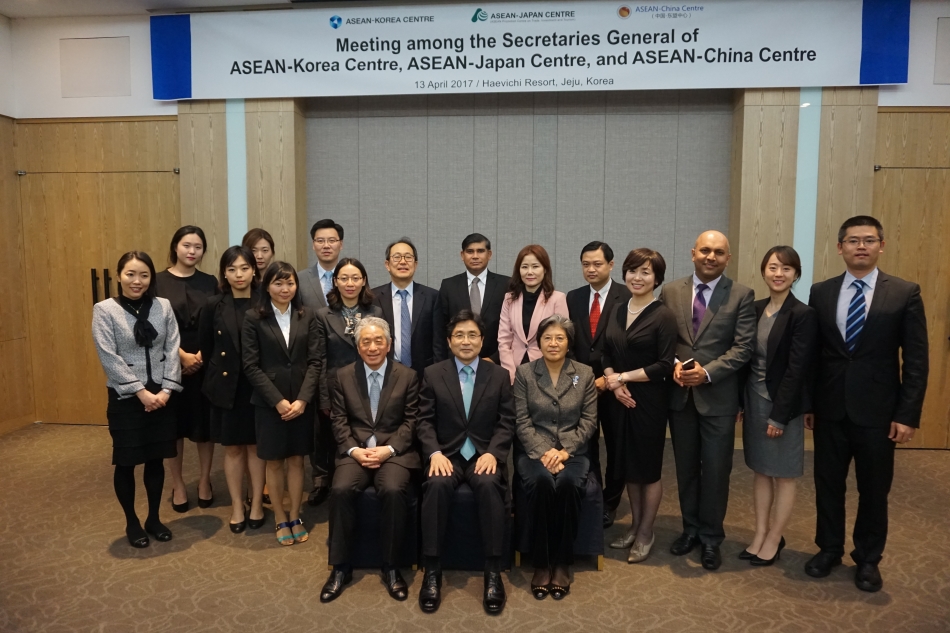 ▲ Group photo | Jeju
The Meeting among the Secretaries General (SG) of the ASEAN-Korea Centre (AKC), ASEAN-China Centre (ACC), and ASEAN-Japan Centre (AJC) was held on 13 April 2017 in Jeju, Korea. At the Meeting, Kim Young-sun, SG of AKC, Yang Xiuping, SG of ACC, and Fujita Masataka, SG of AJC, and the staff of the Centres shared information on the commemorative activities for the 50th Anniversary of ASEAN, and discussed various ways for future tripartite cooperation, including joint participation in youth programs and exchange of visits to flagship events. They also sought measures to continue extending their cooperation with other relevant organizations, such as the East Asia Business Council (EABC).
Since 2013, this Meeting was the ninth of its kind, and is anticipated to to further strengthen the momentum for cooperation among the Centres, and ultimately add new dimensions to the ASEAN Plus Three framework.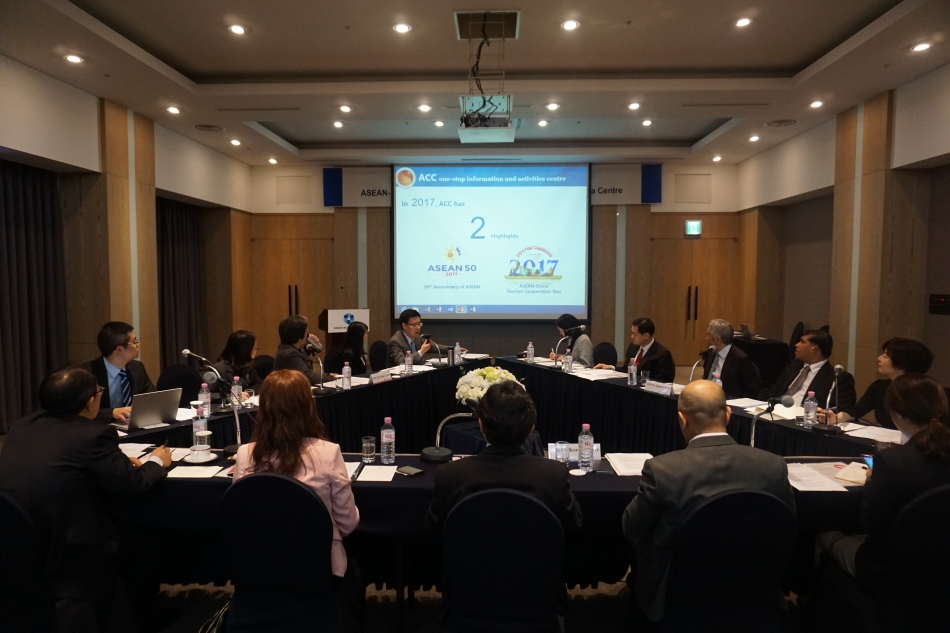 ▲ The 9th Meeting among the Secretaries of General of Three Centres | Jeju, Korea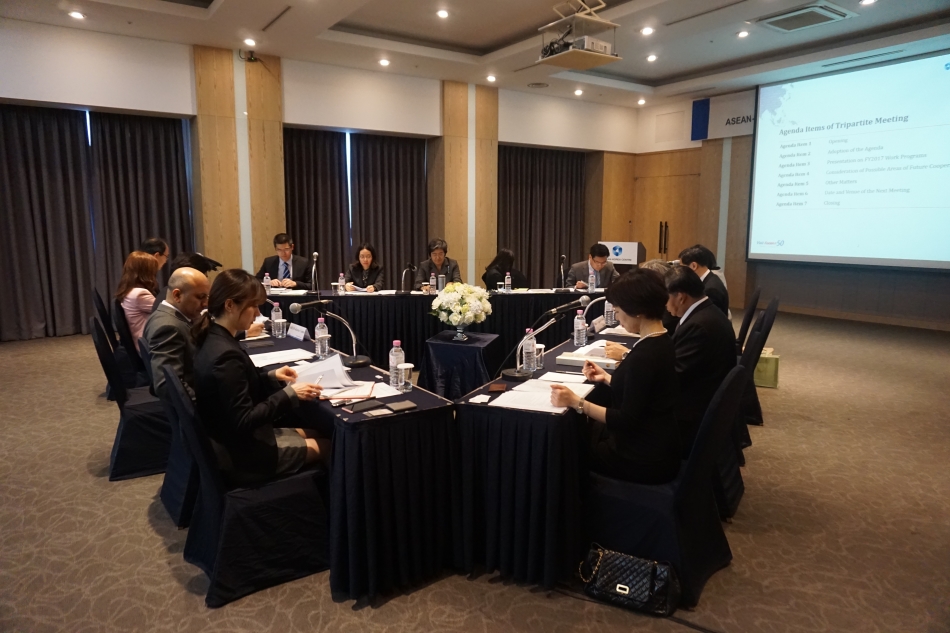 ▲ The 9th Meeting among the Secretaries of General of Three Centres | Jeju, Korea