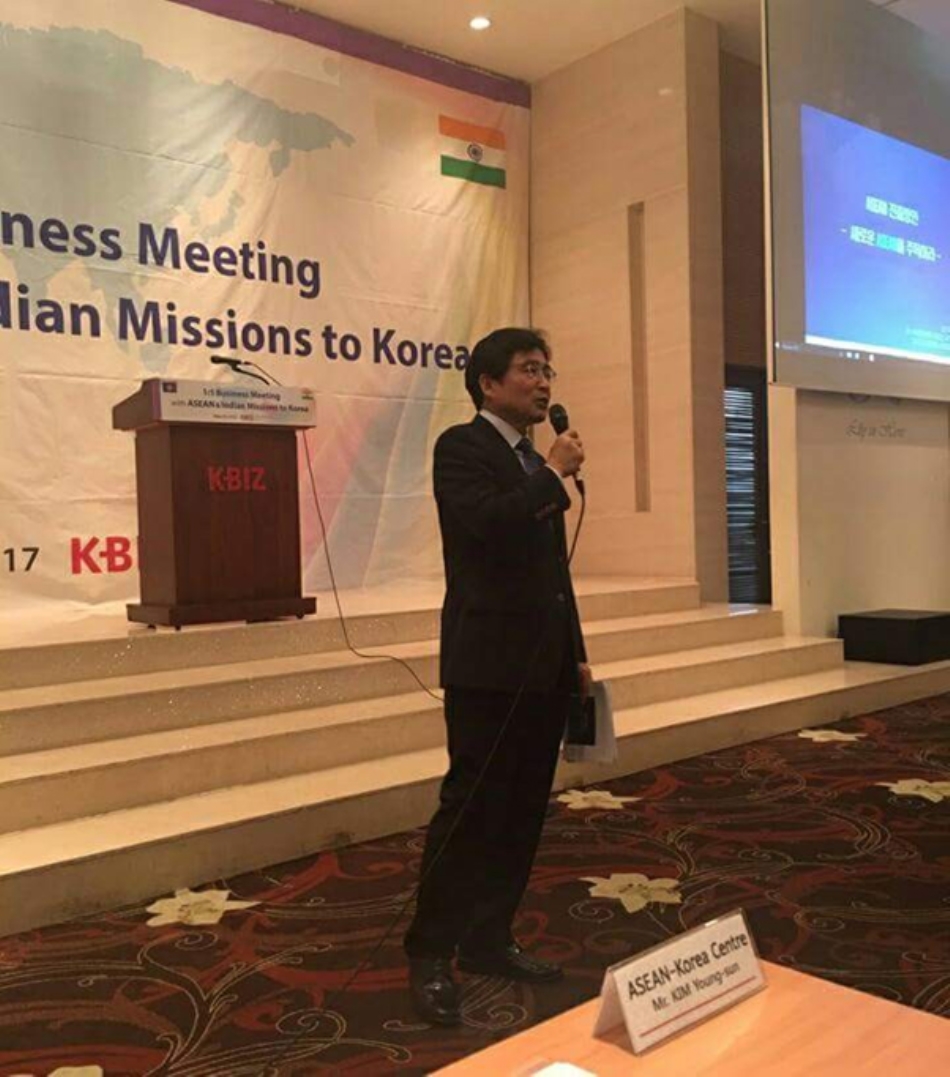 ▲ Presentation on 'Doing Business in ASEAN' l Korea Federation of SMEs, Seoul
H.E. Kim Young-sun, Secretary-General of the ASEAN-Korea Centre, gave a special lecture titled 'Doing Business in ASEAN', on the occasion of his participation in the 'ASEAN+India 1:1 Business Consultation' hosted by the Korea Federation of SMEs on 22 May 2017.
Secretary-General Kim explained the core elements that the Korean business people need to know for their future business and investment related activities in ASEAN, specifically emphasizing the importance of ASEAN (Community), understanding ASEAN culture, up- to-date information on the relevant public organizations and policies, and Glocalization (Think Global, Act Local) strategy. In particular, he shared vivid stories on doing business in ASEAN, based on the experience and know-how gained during his tenure as the Ambassador of Korea to Indonesia.
The lecture served as an opportunity to view ASEAN from a new perspective, as an alternative business and investment destination next to China, as well as presenting different ways to enhance our understanding on the ASEAN region.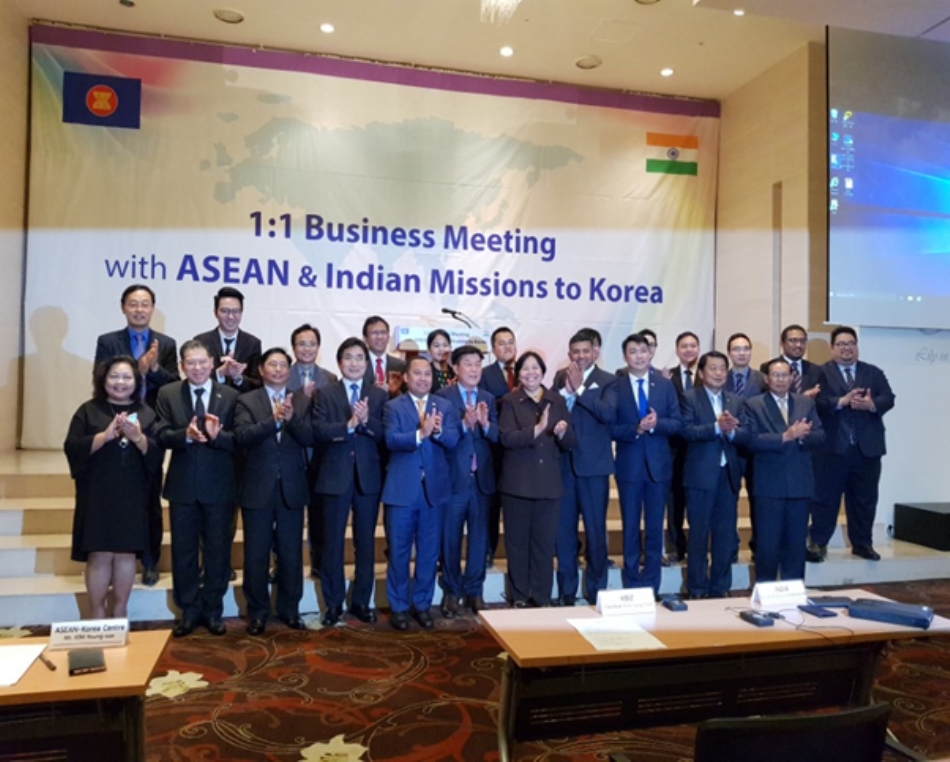 ▲ Group photo (VIPs) l Korea Federation of SMEs, Seoul