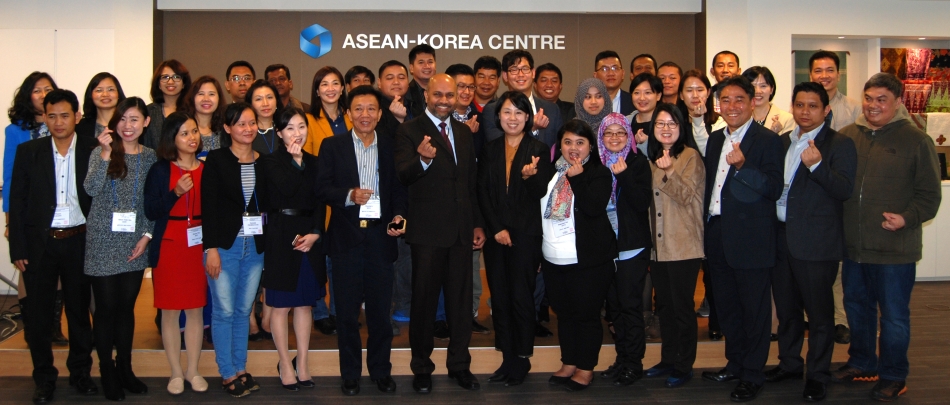 ▲ Group photo | ASEAN-Korea Centre
ASEAN journalists from 10 ASEAN Member States, taking part in the ASEAN Media Exchange Program which is organized by the MOFA of Korea, visited the ASEAN-Korea Centre on 24 October 2016.
ASEAN journalists were briefed on establishment, work programs, and roles of the Centre as well as current status of the ASEAN-Korea relations. Briefing on the Visit ASEAN@50 Campaign to commemorate the 50th Anniversary of ASEAN next year, and Centre's contributions was also given.
In the following session, the ASEAN-Korea Centre invited 4 Korean journalists for the ASEAN-Korea Journalists Roundtable. They shared various perspectives on the issues of tourism exchanges, future prospects for the ASEAN-Korea relations, and implication of Brexit for direction of the ASEAN Community.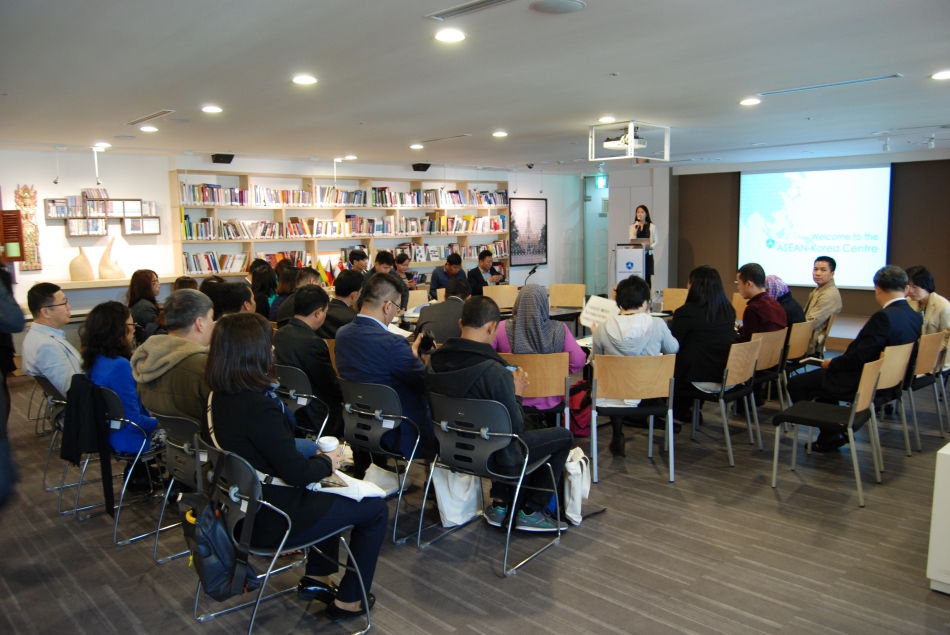 ▲ ASEAN journalists, receiving a briefing on the Centre | ASEAN-Korea Centre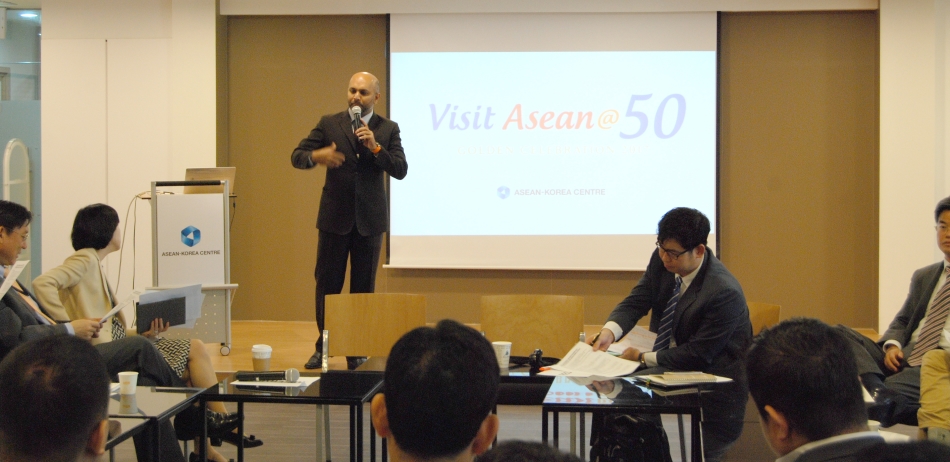 ▲ Briefing on the 'Visit ASEAN@50: Golden Celebration' Campaign | ASEAN-Korea Centre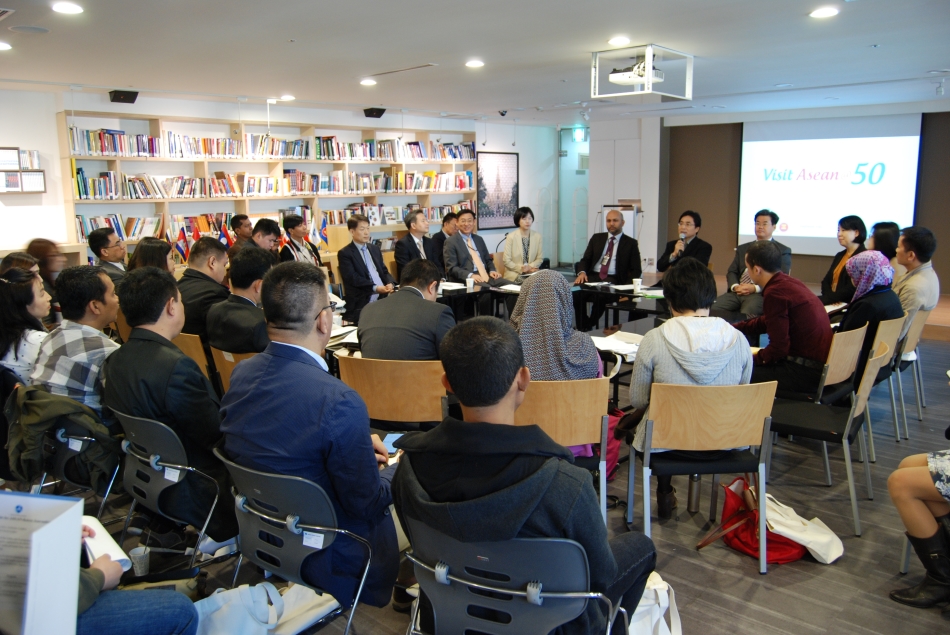 ▲ Q&A | ASEAN-Korea Centre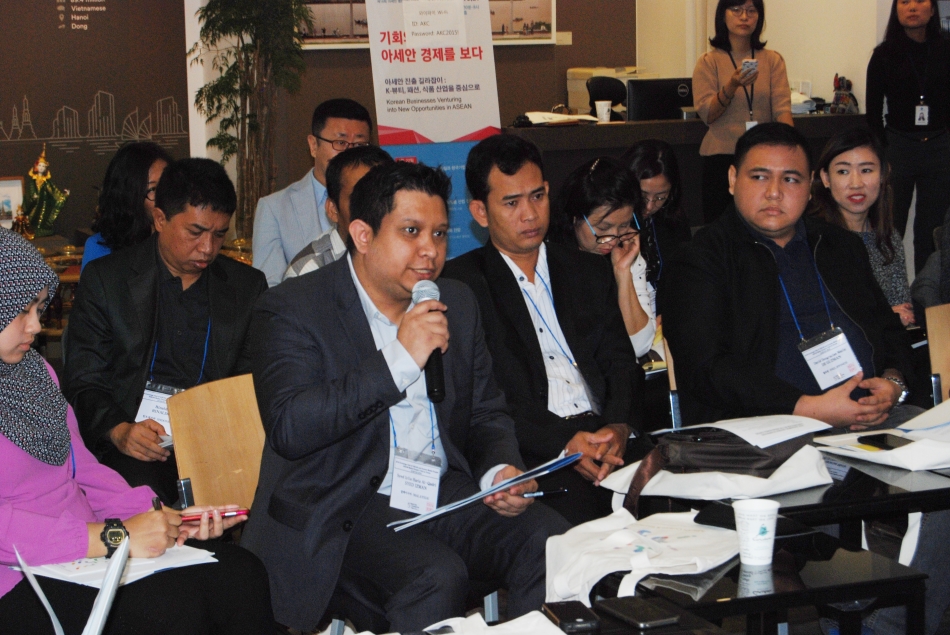 ▲ Q&A | ASEAN-Korea Centre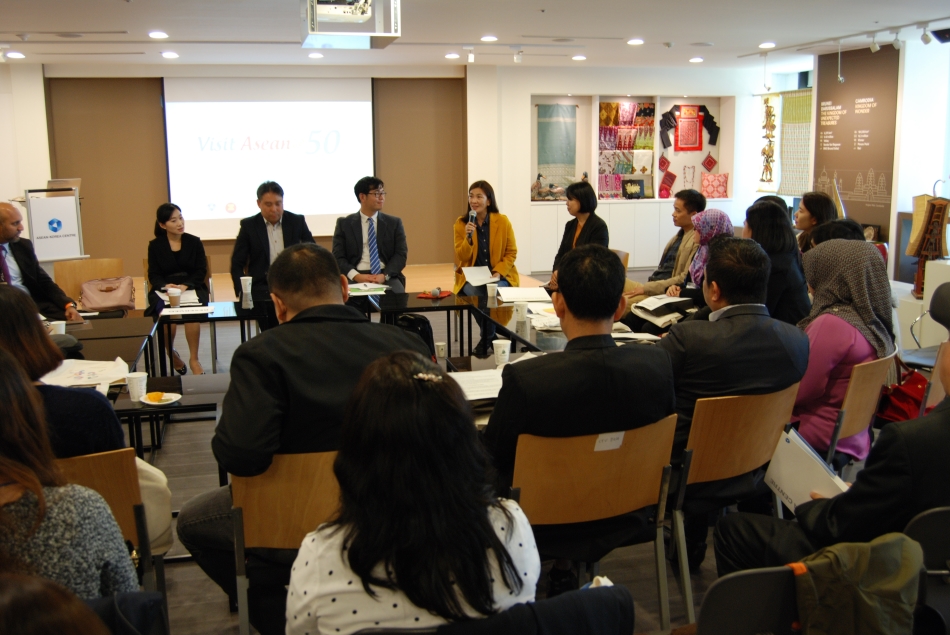 ▲ ASEAN-Korea Journalists Roundtable | ASEAN-Korea Centre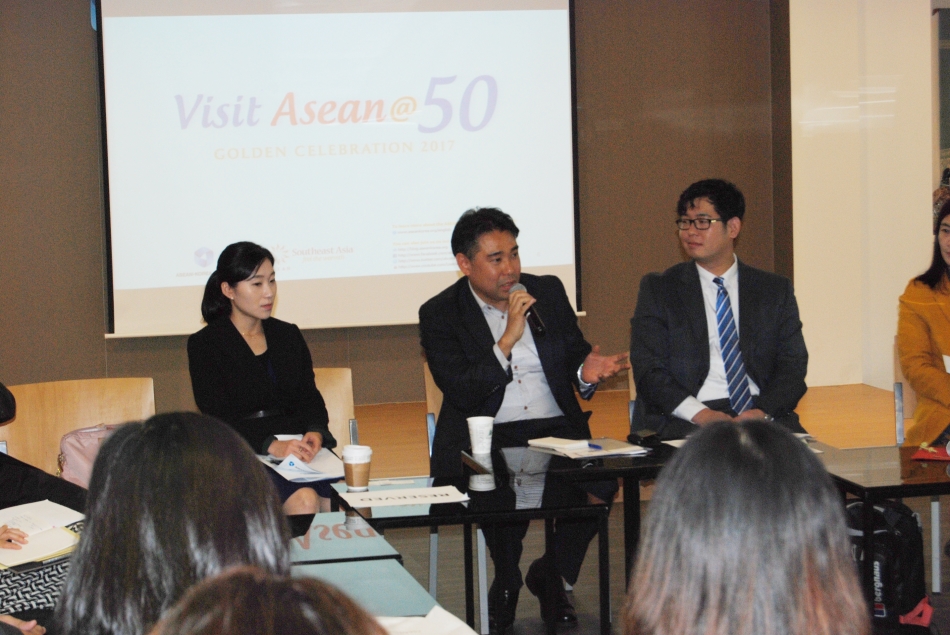 ▲ ASEAN-Korea Journalists Roundtable | ASEAN-Korea Centre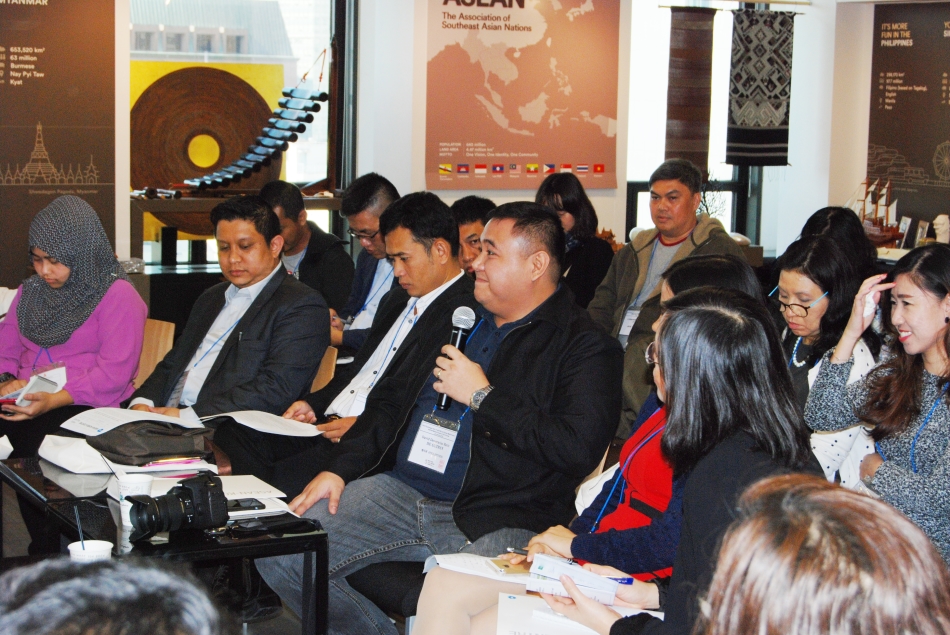 ▲ ASEAN-Korea Journalists Roundtable | ASEAN-Korea Centre